So what has been abit of a trend this week with so many awards/surveys going around- must be award season. I thought I'd repeat the last Off the Cuff Friday post with another one. The awesomely named Miss Polkadot nominated me for the Liebster award, which in my eyes, is like a Grammy. Go away Kanye and let me give my speech. Here is the process for those unfamiliar-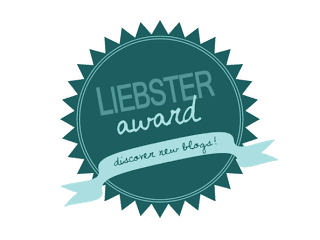 Thank the nominated blogger [done! thank you, Miss Polkadot!]
Share 11 random facts about yourself
Answer the 11 questions the nominated blogger has created for you
Nominate 11 bloggers to answer your questions
Post 11 questions for the bloggers than you nominate to answer and let all of the bloggers know that you've nominated them. You cannot nominate the blogger than nominated you
So without further ado, here are 11 random facts about me-
In year 10 French, we had a substitute teacher for a semester. I put on an English accent for the entire duration of her time with us. When our original teacher returned, she told us that the substitute teacher was absolutely charmed by the English boy. The non existent one.
My sister and I made a deal that for her to read Harry Potter, I had to read a book of her choice. Lets just say Lauren Conrad's LA candy is perhaps as riveting as Hello! magazine.
If I could put vegemite on everything, I would. Actually, I pretty much have.
I am obsessed with 'The Apprentice'. I have watched all seasons of both the US and UK versions.
I detest Australian made TV series and shows. I'll stick to the American and British counterparts, thanks.
I ate oatmeal for the first time LAST YEAR. I previously thought it was some sort of gruel or prison food!

I was so lazy in high school, one time I slipped over on the top step and was too lazy to stand up and walk down, so I casually slid down to the bottom of it.
I never played sports growing up and was always picked last for P.E. I consider than an honour… yeah or not.
I used to get chased around the house with a wooden spoon when I was naughty. #europeanasianmiddleeasternproblems
I used to think Mila Kunis was ridiculously good looking. That is, until I realised she was also the voice of Meg Griffin off family guy.
I love the Miyazaki animations and have seen all of them. My favourite is Spirited Away and the museum in Tokyo may have been a pivotal factor in my desire to go there!
Now Miss Poladot's Questions-
What is one of your favourite childhood memories?

One of my favourite childhood memories was my obsession with fountains. I would spend countless hours in my backyard designing and building them out of ice cream containers and sticks, then pour water to test them out. I think I was a very strange kid.

Name the three most worn items in your closet-

my frat-sority hoodie, my beanie and my plain black T.

Who's your biggest inspiration in life?

This is going to make me sound even more of a mama's boy, but I'd have to say my mum. With all my extreme family issues going on now, she never fails to put me or my sister first. This has always been the way since we were born.

Is there a book you have read multiple times? If yes: Which?

Harry Potter. All of them.

Where is your happy place?

My bed. Every night before I sleep I have this routine of curling up with my laptop and an episode of some tv show with a small snack. Perfection.

Tea or Coffee?

Coffee, hands down. I love the taste and smell and unfortunately, I think I have become immune to the caffeine.

What's an ideal start to your day?

See above. With a side of silence.

What are some words or phrases you use most often?

That s!#t cray. Just kidding, that was Kanye interrupting me again.

Are you a planner or a spontaneous person?

I'm quite a strict planner but I wish I were more spontaneous- its something I'm consistently working on.

Would you consider yourself an introvert or extravert?

When it comes to exercise, I am definitely an introvert.
Phew, nearly there! Now these are my questions-
Would you trade intelligence for looks, or looks for intelligence?
How do you like your toast?
What is your star sign and do you believe in horoscopes?
What is one quirky trait of yours?
What was your very first job?
If a Genie offered you three wishes, what would they be?
How long have you known your oldest friend?
Which two celebrities would make a killer duet together?
If Britney Spears had an affair with Simon Cowell, their child would look like….
Who is a blogger who has inspired you and constantly continues to do so?
Do you truly believe all money given to charities eventually go to their intended recipients?
ALL OF YOU! I honestly think all bloggers have at one stage or another been nominated so instead of doubling up, if you haven't done it- consider yourself nominated!
Answer two, seven, one, ten or all of my questions