Its Friday already and although this week has felt like a drag, I'm excited its the weekend- besides a teeny bit of study I have planned for Saturday morning- the rest is off limits from any books requiring an once of concentration. Lets jump right into Today's edition of Off the Cuff Fridays, with Homer Simpson describing my brain status at this very moment..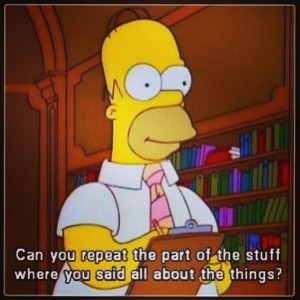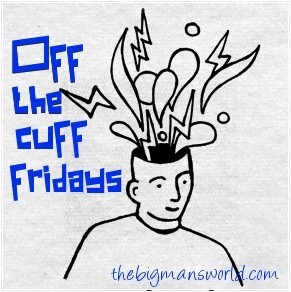 Law and Order has been on Australian screens since I've been little and to this day, every time I watch an episode, I still get chills at the 'DUN DUN' sound effects between scenes. EVERY. TIME. Even though I know its coming up.

MY OTHER RECIPES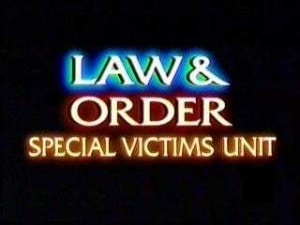 I am a huge fan of Chelsea's blog. Her recipes are ah-mazing and her photos are magazine quality. However, every other post she mentions massaging kale. And every other post I giggle like a little girl whenever I read this. Anyway, the other day kale was on sale for $5 (Yes, that is considered to be on sale here in Australia…fail) so I bought a bunch. Being a newbie with kale, I had no idea how to 'massage' it and I felt dirty just touching it. The icing on the (leafy) cake? I ripped one of the leaves and actually said out loud 'Sorry' ….I think I have issues.
Its supposed to be entering Summer here in Melbourne which for me, is the best excuse to bust out the blender for an epic breakfast ice cream a.k.a. smoothie. Wednesday it was scheduled to be 30 degrees (86 Fahrenheit). I made a smoothie that morning. I then subsequently turned on the heater. Twat city, biatch. twat twat city biatch.
A while back I mentioned how the neighbours next door had to fix my fence since their handy work made it quite worn down.They fixed it and I thought it was all fine and dandy.  Its been a month, and this is what I was greeted with yesterday morning.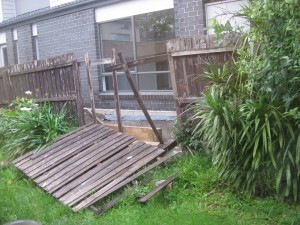 What rhymes with with hug me? Not Twerk me. I owed Laura a twerking picture. You know how some people post hashtag PROOF of a decent workout or success? Well here's mine. HASHTAG TWERK. (And the gym was NOT empty).
Speaking of Laura, what makes a Friday even better? Some #strangebutgood recipe action! I've recently been changing up my protein so picked up some ground lean beef the other day. On Tuesday's post regarding diet foods I ate regularly, several of you mentioned the egg and jam combination on a rice cake. Not having any rice cakes which were intact (damn them breaking so easily) I still had a craving for raspberry jam. Instead of getting a spoon and digging in, I thought perhaps adding it as a sweet component instead of salsa to the generic beef meatballs I had intended on making. If it turned out well- I'd eat them with glee! If they failed- I'd eat them with glee (and smother it in mustard or pesto). Fortunately, it fell in the former category and gave that sweet, spicy, savoury and salty combination we all love! Thank you Laura for Kierston for hosting recipe appreciation- strange, normal or twerktastic.
Makes- 9 muffin sized servings
Ingredients
500 grams (1.1 lb) lean ground beef (can substitute any ground meat)
1 medium zucchini, shredded
1 medium onion, chopped finely
2 cloves garlic, minced
3 cups baby spinach, chopped finely
1/4 cup Jalepeno peppers (optional)
1/4 cup semi sundried tomatoes (optional)
2 T grainy mustard
1 T sriracha or hot sauce (optional)
1/4 cup raspberry jam (I used an 100% fruit variety- you could also mash up fresh raspberries and microwave)
2 T mixed herbs
Salt and pepper to taste
1 T red pepper flakes (optional but highly recommended)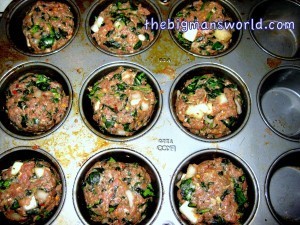 Preheat the oven to 180 degrees and grease 9 muffin tins or a muffin tray with cooking spray
In a large mixing bowl, place ground meat, shredded zucchini, chopped onion, minced garlic and chopped spinach and stir until well combined. Stir in the jalepeno peppers and set aside.
In a small bowl, add the mustard, sriracha and raspberry jam and mix until combined. Add to the meat mixture and stir until fully incorporated.
Add the mixed herbs, salt, pepper and red pepper flakes. Divide the mixture into equal portions and place in the muffin tray/tins. Put into the oven for approximately 20 minutes (Time differs based on your oven).
Place a skewer in the centre and if it comes out clean, meat balls are fully cooked. Remove from the muffin tins immediately and place on greaseproof/baking paper to cool for 5 minutes. Serve immediately or allow to cool completely and refrigerate or freeze for later consumption!
Note- I've made these meatballs with other ground meats such as chicken and turkey with success although not with the added jam. I'd recommend pairing a milder jam such as mulberry or cranberry with ground poultry.
And that rounds up another series of Off the Cuff Fridays! Stop back this Sunday for some International Blogger spotlighting on a certain maven!
Have a great weekend friends!
When you studied/study, are you more of an early bird or a night owl? Definitely an early bird- my brain turns to mush post 4pm!
How the hell do you 'massage' kale? …..
What is your favourite ground meat? I'm actually a huge fan of kangaroo!