Photography manipulation is something which could be considered to be an everyday occurance. Magazines, the media- this is part of the day to day job for them.
Last week, I posted a photo on instagram of myself in the hotel gym I have access to for the next four weeks. Some of the comments included-
"Look at those arms"
"I spy biceps"

MY OTHER RECIPES
"I realised I'd never seen your arms. Looking good"
"Arms"
"Bicep emoticons"
While I appreciated the compliments and encouragement, I need to clarify something. I didn't have the intention to 'show' my arms or to make them a feature of my photo.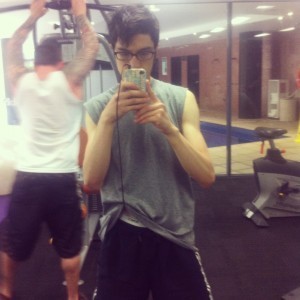 The reality is, my arms were exaggerated by the way I was holding my phone and the benefits of generous lighting. My arms are the body part which I am most embarrassed about because they literally resemble twigs.
I want to apologise for those who were inspired or impressed- It was not my intention to portray a false assumption.
The picture below would highlight the real state of my arms- notice a difference? Bad lighting, holding my phone in one hand and not together = reality.
Furthermore, the purpose of the photo was to show my twat side of twerking in the squat racks however the comments for this included-
"Hello calves and quads"
"Was just going to say the same thing"
"Relevant emoticons"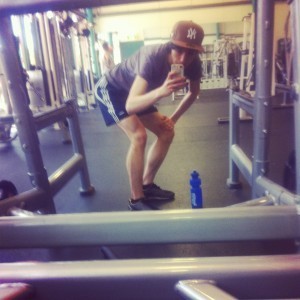 Once again, unintentionally, I was showcasing body parts and as such, received praise for it.
So what am I alluding to in this post?
It's not just magazines or print media who can easily manipulate their photos to enhance the person featured. Unintentionally, I was able to do it.
With so much 'Fitspo' and related images out there- there are many impressionable people who can easily fall into not only the comparison trap, but correlating their other habits (for example eating and exercise) to achieving such an image- one which has been manipulated.
Next week, I'll be doing Part 2 of when photos deceive- In relation to food and meals.
***
No specific questions, just your thoughts on this issue.