Can we start whipping our hair back and forth a la Willow Smith? Why? It's FRIDAY! To celebrate, I have quite the savoury treat for you I promised on Monday– And to coincide with this month's Recipe Redux!
This month's theme for the Recipe Redux–
Play on Patties : While St. Patty's Day will be over by the time The Recipe ReDux rolls around this month, we're celebrating the 'patty' all month long. We've seen images of stacked patties go crazy on food photo sharing sites like HealthyAperture.com; so stack 'em up! Think healthy tuna burgers, potato patties, or veggie stacks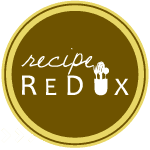 MY OTHER RECIPES
Pickles. Onions. Ground beef. Mustard. Cheese. Ketchup. These five ingredients are key for the ultimate burger. Nothing fancy, nothing special, just the simple basics.
Since increasing my red meat consumption, I've wondered how it would be like to have a cheeseburger using pancakes as the buns.
No, just….no. It was like an insult to the hamburger AND pancakes. However I then thought….how about combine them both to make one?
It should no longer be a surprise that I like to give all things and everything a savoury makeover. It happened with muffins and it happened with waffles. It also had in the past happen with my savoury kabocha pancakes. This was the first time I'd actually be adding ground meat into the batter- and I had my doubts.
After several attempts, including burst pancakes (yep….not cool) I found the perfect measurements to ensure each and every bite was like biting into a cheeseburger. Now we have no excuses for the hamburger mess many of us experience- it's been condensed in one!
Grain Free Cheeseburger Pancakes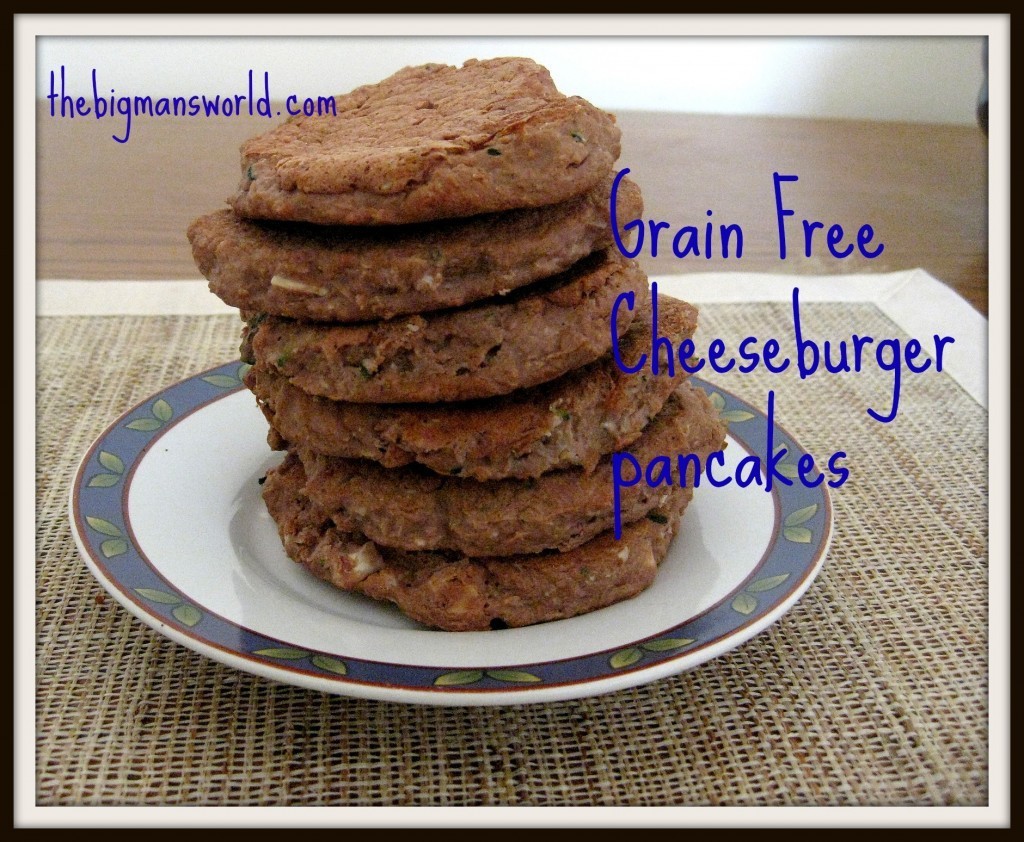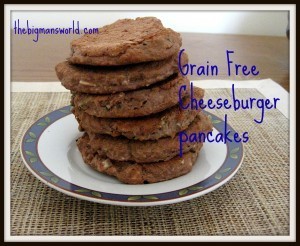 Cheeseburger Pancakes
2014-10-25 00:48:38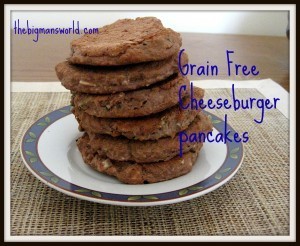 Serves 1
A delicious and unique spin on pancakes- Grain Free, Gluten Free and Paleo friendly too!
Ingredients
• ¼ cup coconut flour
• 2 T peanut flour (can sub for almond flour)
• 2 eggs
• 2 egg whites
• ½ tsp baking powder
• ½ tsp garlic salt
• ½ tsp pepper
• ½ tsp cumin
• 1 T mustard
• 1 T tomato ketchup
• ¼- ½ cup liquid of choice (I used milk)
• 3-4 pickles, finely diced
• ½ cup pre cooked ground beef (ensure that it has been seasoned well with salt, pepper and cumin)
• 2 T chopped onions
• ¼ cup shredded cheddar cheese OR 2 slices of cheddar cheese
• Oil to fry
• Extra ketchup and mustard to serve
Instructions
1. In a large mixing bowl, sift the coconut flour and peanut/almond flour to avoid clumps. Add the baking powder, salt, pepper and cumin. Mix well to ensure it is all combined.
2. Add the eggs, egg whites, ketchup and mustard to the mixture and ensure it is well combined. Batter should be dough like.
3. Slowly add liquid of choice until a very thick batter is formed. Stir through the diced pickles, onions, ground meat and cheese and mix until fully incorporated
4. Heat a large frying pan on low heat. When fully heated, pour batter in ¼ cup serves onto pan and continue cooking on low and covered until edges start to go golden. Flip over gently and repeat the process.
5. Serve immediately with extra ketchup, mustard or condiments of choice!
Notes
These pancakes are extremely dense and chunky- be careful when serving to ensure they stay intact. You may prefer to lightly pre cook the onions as they tend to remain semi raw once served. Feel free to add more or less ketchup or mustard in the batter- just adjust the liquid of choice.
For a non grain free version- You may use 1/3 cup flour of choice (oat, wholewheat, white) but the liquid of choice may not be necessary- start with a single tablespoon at a time.
The Big Man's World ® https://thebigmansworld.com/


Hope to see you all for Spill it, Sundays this week which may result in visual carb comas…!
Have you ever eaten a burger without a traditional bun? Lettuce leaves don't count.
What is a key necessity in your ideal burger?
Are you a mustard fan?