Guys, I'm not a mind reader but something tells me that many of the posts published in the blog world will start off with something along the lines of-
"I can't believe it's March already!"
"Where did February go?"
"Wasn't it February just yesterday?"
"Arman is hotter than a jalapeño pepper!"
As long as the last one of the four is used, then that's fine. I, however, will not start with any of the above.
Okay fine, I will.
Arman is hotter than a jalapeño pepper. How about you cool down with the latest recipe I posted on here for a Healthy Peppermint Patty Smoothie? Just don't blend an actual chocolate bar in it…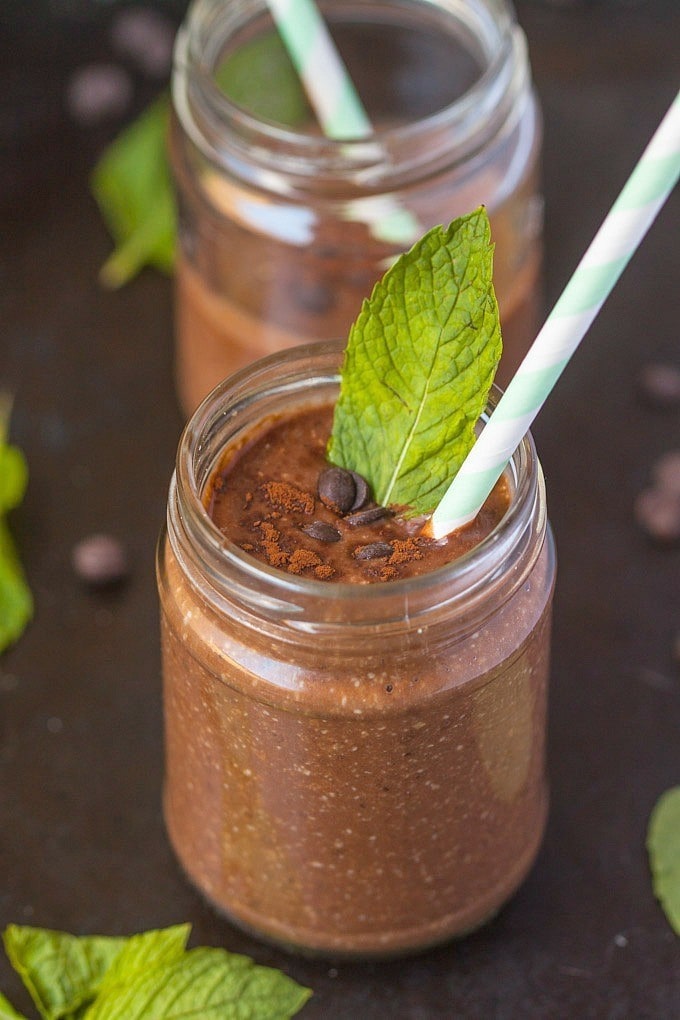 Let's jump into today's post with the usual sass. Man style.
1. You guys, I'd love it if you stopped by Pepper Passport and check out my piece on Five Healthy Breakfast Recipes which Taste Like Dessert! Would love your feedback on it- You may see a couple of familiar faces there too!
2. I've had a successful weekend in the kitchen with some recipes for the upcoming e-cookbook. I'm ensuring that for all the recipes, there will be a vegan/paleo option so that often means trialling (successful) recipes twice. I may or may not have moon walked across the kitchen when this microwave Cinnamon bun came out perfect. What was more perfect? The glaze. THE GLAZE.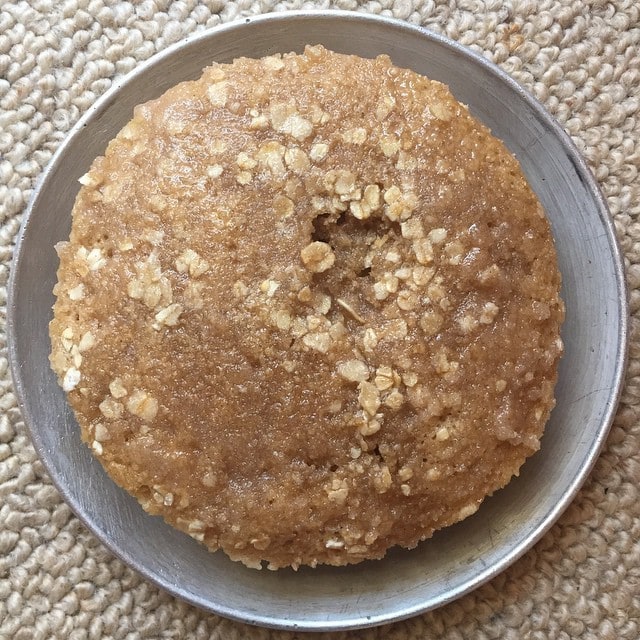 3. Grain Brain– I was thinking of starting the low carb week on Saturday but I woke up with a grain brain so postponed it.
Okay, I lied. I was meeting friends for brunch at a cafe in Collingwood (A 'trendy' cafe scene in Melbourne, although we went to a small chain lol) which are infamous for churros. I'm sorry but Churros > low carbing. Also, it was my friend's birthday and the cafe gives you free churros when you sign up.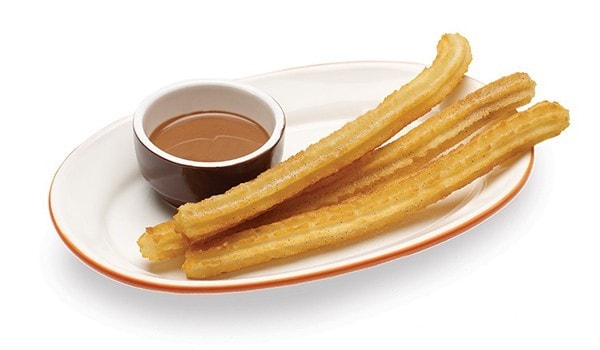 4. Arman Winehouse- After the wine event last week, I had a surprise package of wine waiting for me at my front door. Four delicious reds to try- I can see myself whipping out the slow cooker for a red wine casserole experiment. That, or just whipping it open and having a steak.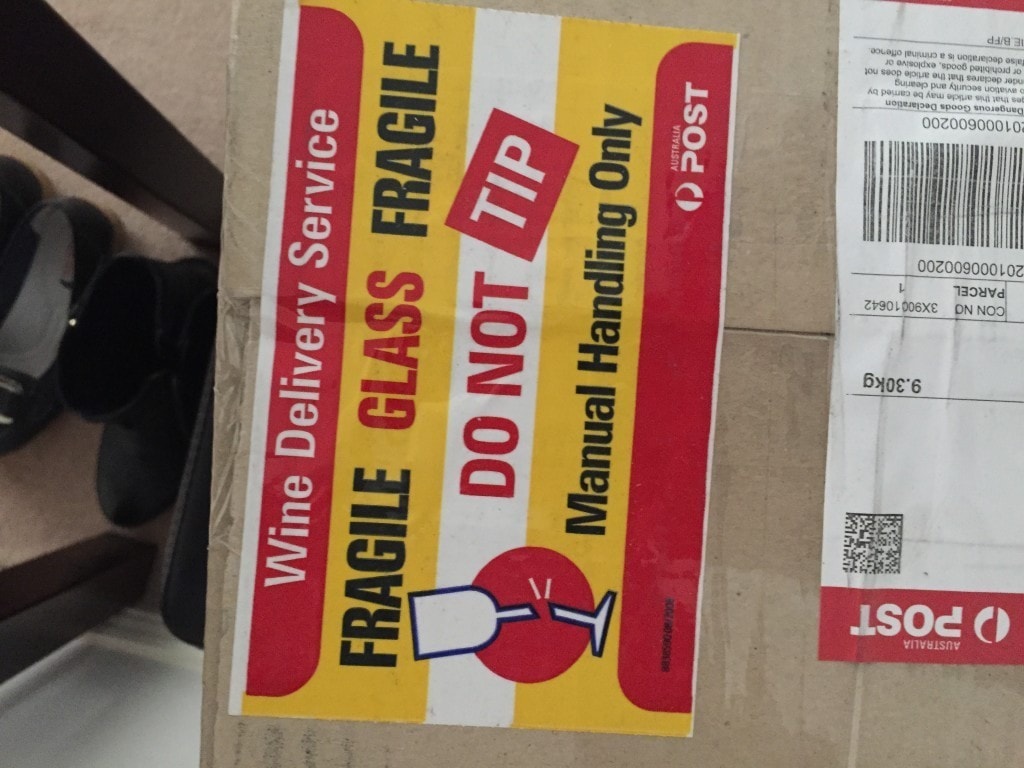 5. Mop head- You might remember me mentioning how I get some strange comments on my Instagram account. After I posted the picture below (By the way, big love to Chobani for hooking me up with their new range hitting the Australian shelves), a lovely random left a comment telling me to 'cut my mop of hair' with some other colourful language added in too.
No. That mop saved me from buying a beanie when I was frozen in New York. The Mop will stay.
Just kidding, I'm getting a hair cut Friday.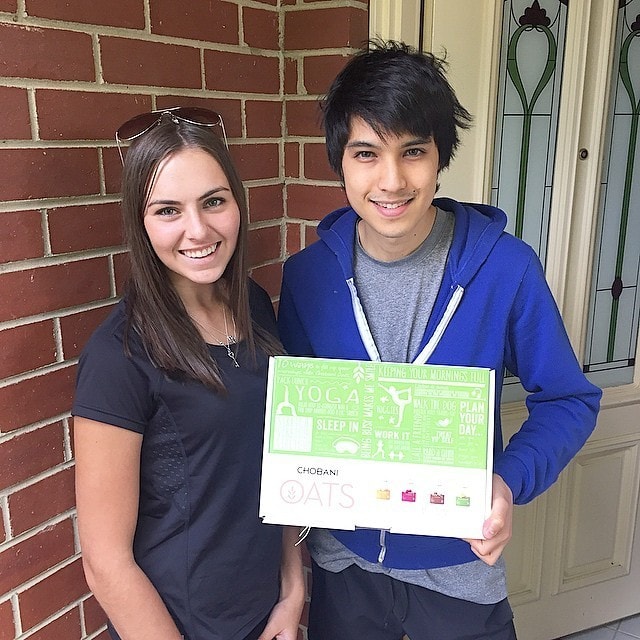 6. Calorie saving gone wrong– On a similar topic, while I do love receiving emails from readers (even those which critique), some of them….I just don't know what to say to. In my baked falafel muffin recipe, I stipulate multiple times how important it is to grease the pans so the muffins come out perfectly. The reason for this is the lack of flour in it.
Please don't email me with profanities telling me that they tasted good but stuck to the pan. I was sympathetic with you, until i read that you decided to save calories and NOT spray the muffin tins.
7. Carb coma outcome – While I started my weekend off with a grain brain, I ended it in a carb coma. I was dropping by my friend Andria's new place later that day with a batch of the chewy mint chocolate chip protein bars. I mean, they were inspired by her so of course she had to have some.
I conveniently forgot the peppermint part of it.
I advised her to brush her teeth prior to consuming one for the full peppermint experience.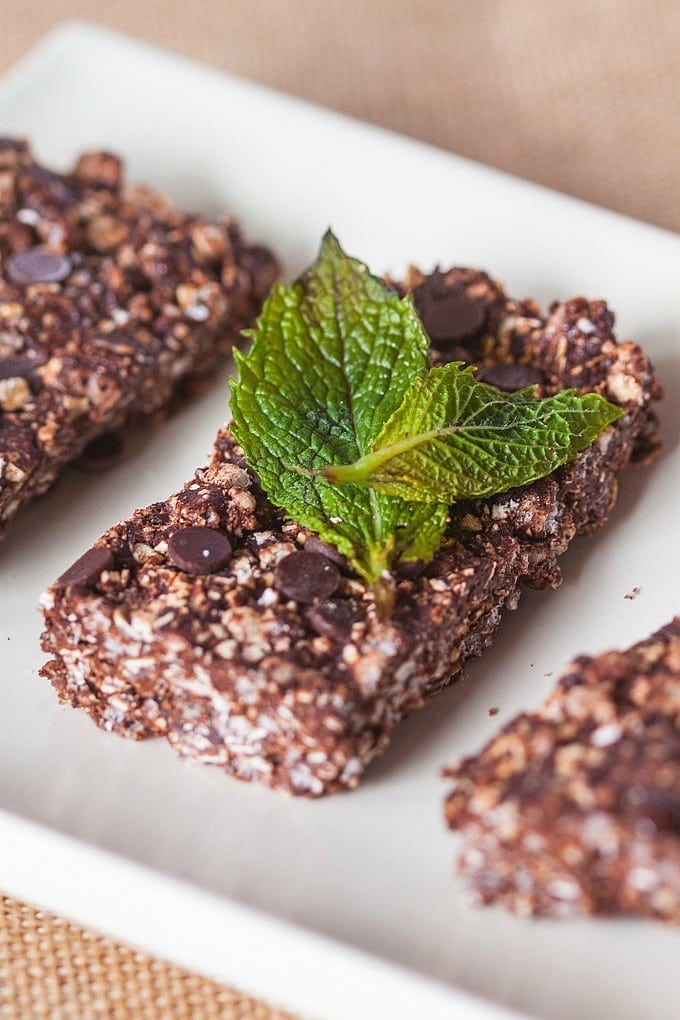 8. Calorie Free Punishment Ranting– Several readers have been asking several times for me to do a vlog. That is definitely on the books- In the meantime, I don't think I've shared it on here but when I was in America, I filmed a video with the epic Gigi. She abused me by making me try some American calorie free products.
…Not going to lie, I still have the heinous taste of the 'calorie free' peanut butter in my mouth.

Hope you're having an epic start to your week. If not. Well….This smoothie is like ice cream so have it for breakfast.
Have you tried 'calorie free' products before?
How often do you get a hair cut?
Have you ever cooked with wine before?