Guess who went vegan for 2 weeks? Me!
Guess who failed at being vegan for 2 week? Me!
Hear me out….
I was going so well (aka eating these snack bars for breakfast and these snack bars throughout the day), but one morning last week, I had toast with butter.
Oh butter. You killed my almost perfect streak. (I just wrote steak).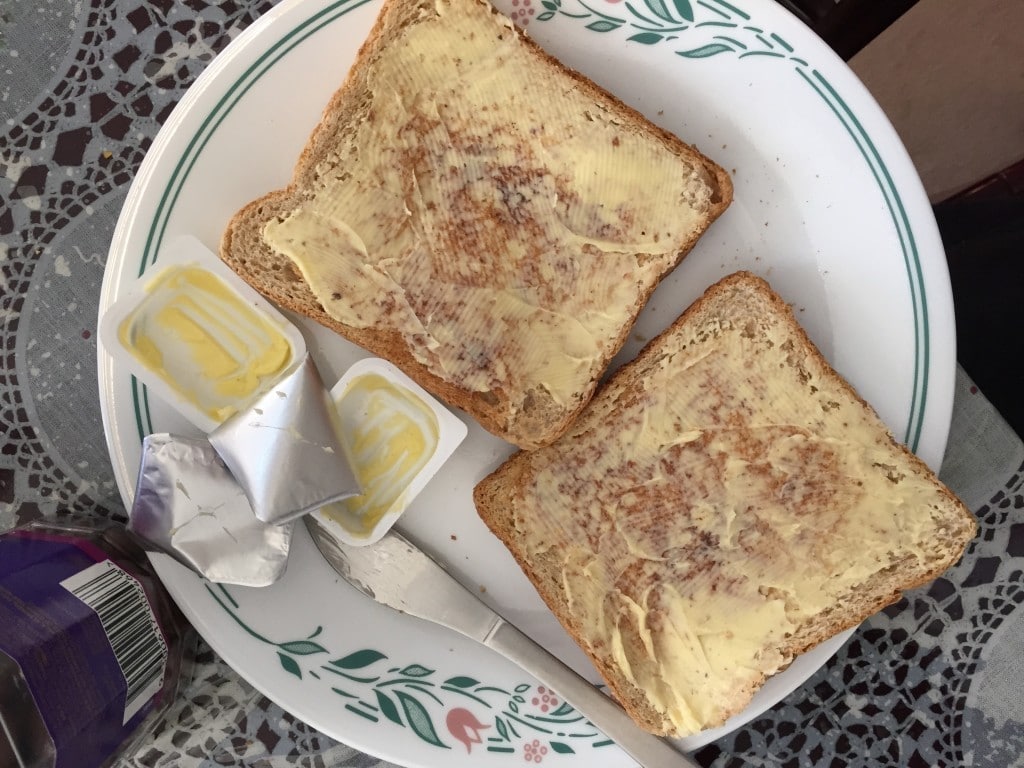 I'm ALMOST at completion of my reader's diet challenge– Except this weekend I'll be vegan to make up for the butter.
Seeing as I've started posting a recipe on Sundays, be sure to check out these beauties. I asked on Facebook who was team chocolate and who was team vanilla and it was an even split…so had to combine both!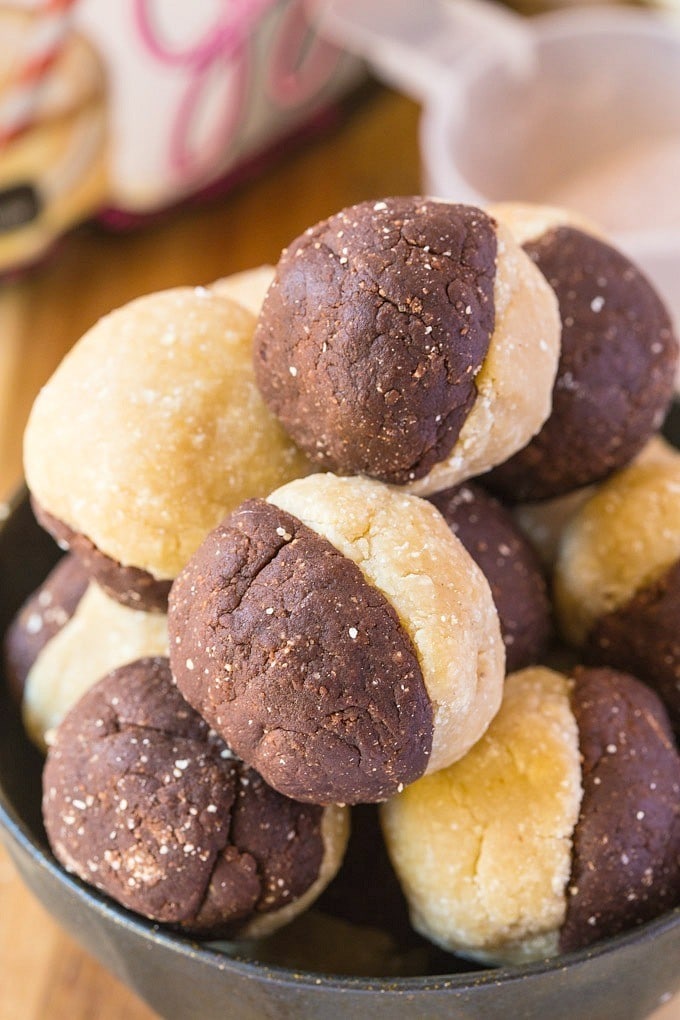 1. You guys, I've finally completed the e-cookbook…..recipe creation and shooting. Now comes the hard part of actually putting it together but I'm hoping to use this Easter long weekend to knuckle down and get some condensing happening!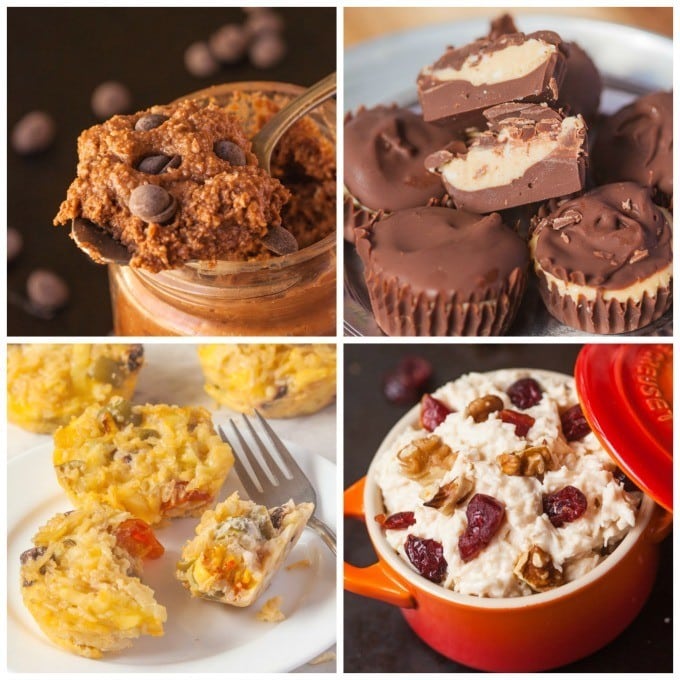 German Chocolate Cake Batter / Copycat Quest Protein Peanut Butter Cups
Mediterranean Frittata Poppers / Thanksgiving Salad
***
2. You may have noticed the blog being quite recipe heavy lately. Some of this had to do with a combination of commissioned posts, going crazy in the kitchen and taking advantage of sharing some of mum's recipes. However, I do miss the personal posts and those will be coming back- I'm still finding the middle ground of balancing recipes/personal posts/rants.
***
3. Life Lessons from Arman #1- Don't believe things you read on Instagram.
"I pressed my quest bar and it was exactly like a quesadilla- It looked like one and tasted like one!"
Okay. No. Clearly this is not possible. A high protein snack bar cannot suddenly turn into a sandwich- One designed to be filled and oozing with it's ingredients of choice.
However, I gave the reader the benefit of the doubt…and tried it out myself.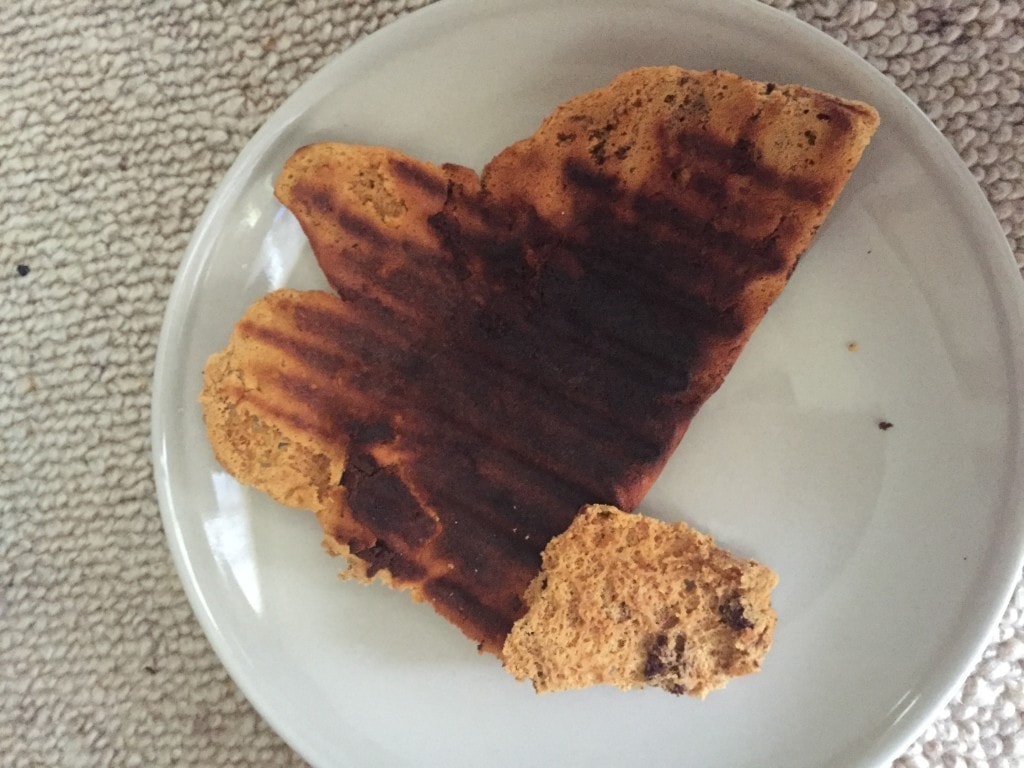 No. This is not a quesadilla. It is a hot mess. Literally. It was burnt AND it burnt my tongue when I ate it.
***
4. Life Lessons from Arman #2- Don't steal parmesan cheese from your mum's fridge if you want a happy sibling.
I was testing out a couple of recipes for the e-cookbook and was popping by home briefly to pick something up from Niki. As usual, I snuck a look in the kitchen to see if there was anything I could steal borrow and saw some fresh parmesan cheese in the fridge.
I asked Niki if mum was using it for anything and she said 'No'.
That night, I got an angry message from my sister saying 'Thanks a lot'.
I asked her why and she said they had "naked lasagna" for dinner. That parmesan cheese was supposed to be the topping.
I say it's her fault.
***
5. I ate KFC chips for dinner on Friday because I was lazy and it was $1 for a small serving. I got 2 servings because it was cheaper than a large size.
No shame.
***
6. Thank you all SO much for your advice on where to move in America! In the process, I've received a tonne of questions through comments, emails and tweets so I'll go through answering them on here. I found it humorous which one's were popping up over and over again.
You're Questions on America answered Pt. 1-
Where are you moving to?
So I've officially ruled out California- After spending hours on Craigslist going through sublets, I've come to the realisation that it's simply too expensive and unrealistic. However, hopefully with some flexibility, I may be able to relocate there in November or December…Aka when the weather turns to hell on the east coast.
At the moment, New York and Chicago are the front runners. Ideally, New York is my first choice but the prices and the availabilities are making it near impossible.
What made you decide to move to America?
I've always loved the American lifestyle (as lame as that sounds). Being from an English speaking country, you may think that's quite bizarre but there is just….something. I first went to America in 2010 to study a semester upstate New York. In 2012 I went back to do an internship over the American Summer in Manhattan. Most recently, I went back for just over 2 weeks and the love remained the same. In fact, it was reignited.
Are you moving to America because of Whole Foods?
While I love the concept of Whole Foods and wish we had something similar here in Australia, that is not the reason I am moving over there.
Are you moving to America because of Whole Foods?
No.
Where is your favourite American city?
I love New York City, but after my most recent trip, I actually really loved the Santa Monica area of Los Angeles.
Are you going to keep blogging?
You bet. I'm going to keep working on building this blog and hopefully, meeting up with a tonne of you!
Are you bringing your own food with you?
Yes. Vegemite, tim tams and koala jerky.
Just kidding on the latter.
I watch The Real Housewives of Melbourne. Are they a good representation of someone from Melbourne?
Yes. I take jet planes to the gym.
Are you moving to America because of Whole Foods?
…Yes.
What is the most ridiculous thing you've read/seen on instagram?
For those who don't live at home- Do you raid your family's kitchen?
Are you obsessed with Whole Foods?