Anddddddd the party is BACK in my neck of the woods.
Before I forget- those of who whom are subscribed to my fortnightly newsletter will already be aware of this (You can subscribe at the top bar or side bar!) but I announced a huge giveaway which is being run on Facebook– Think 20 jars of nut butters for you and your friend… Each. Head on over to go into the draw- It's open Worldwide!
With the big move happening soon, e-book writing and everything in between, I must say, I've been pretty fortunate to have been fed well…albeit some random combinations. Let's jump straight into it…A full day of eats.
New to the party? Read more about it here!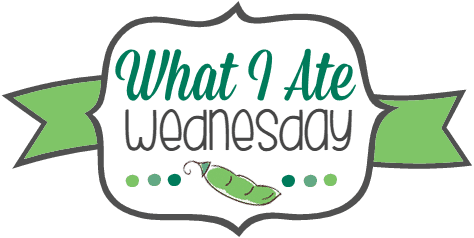 Breakfast- I've been crushing on this Healthy Apple Cinnamon Rice Pudding….mainly because I made a huge pot of rice (think 8-10 servings) and trying out different flavours. The usual ingredients but this time I added shredded coconut to the mixture.
Don't do it. It wasn't very good. Apple and coconut are a terrible combination.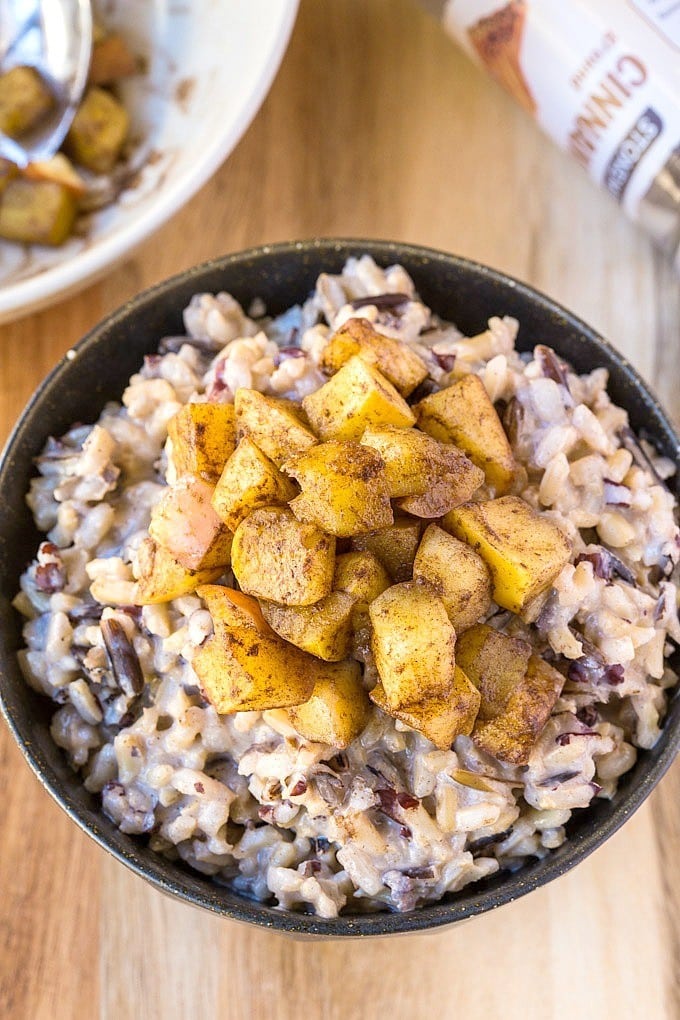 Lunch- Not going to lie, recipes which have recently been made but can pair well together = my favourite. I had a piece of my sweet chilli glazed salmon over some couscous paella…minus the chicken and minus all the other delicious additions. That actually worked out really well because the salmon (and the glaze) is so flavourful!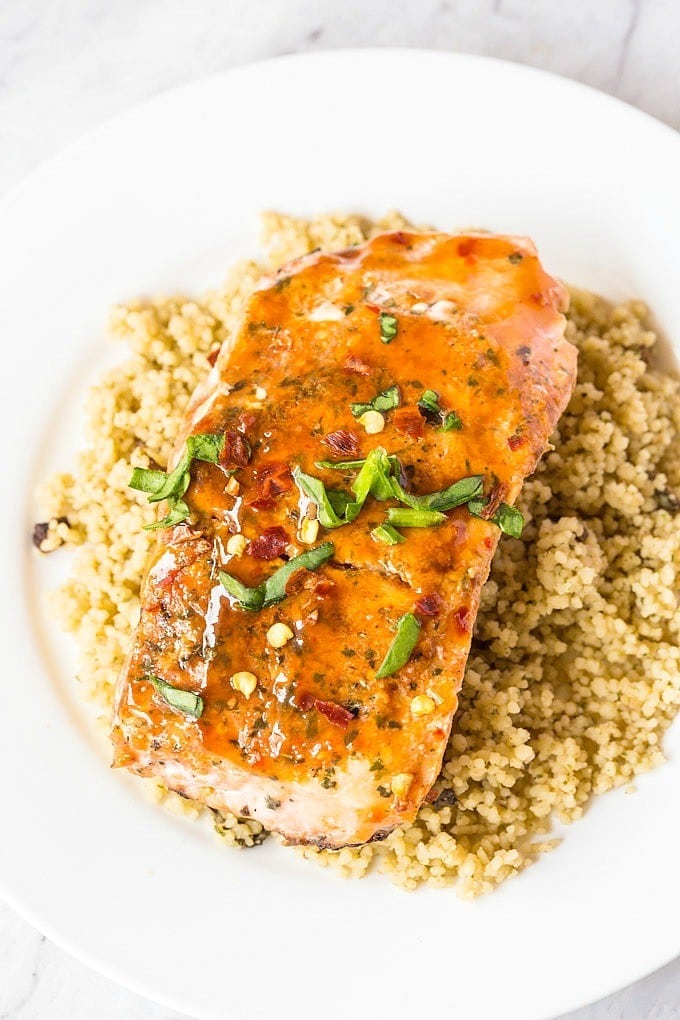 Snack- Was hoping to make these kettle corn baked potatoes for a recipe but kind of got distracted and they got over cooked.
No potato goes to waste. Ate some of the more 'charred' spuds.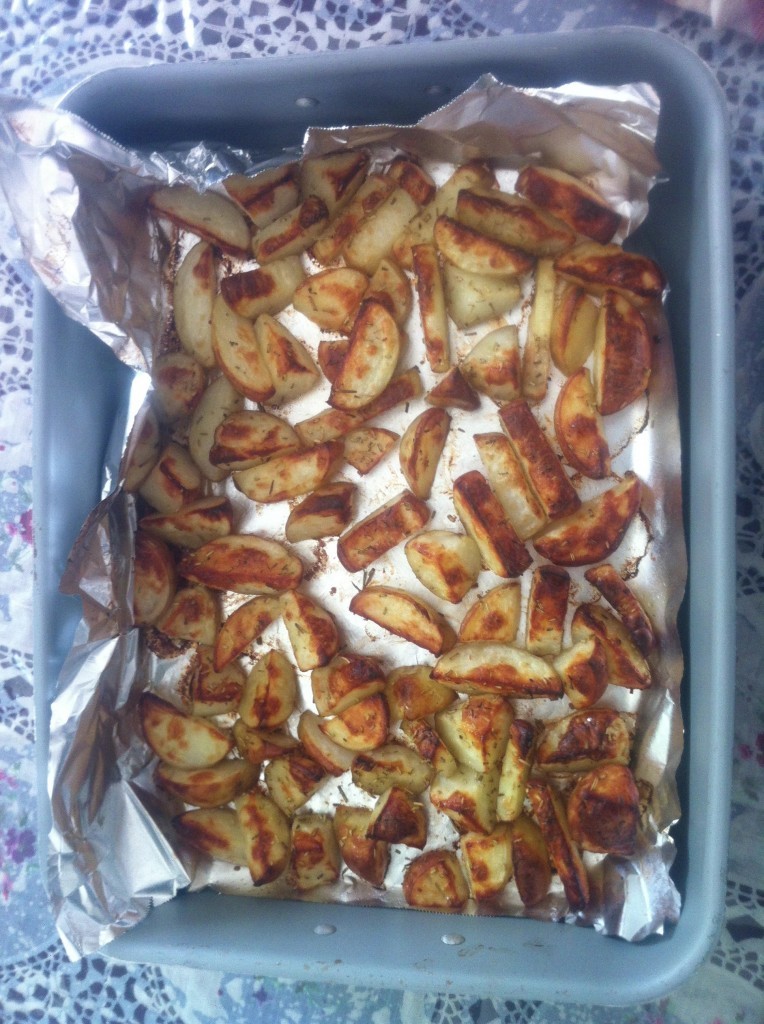 Dinner- With the E-cookbook photoshoot and recipe write ups completed, it means no more single serving recipes for me.
Just kidding, I've got a tonne of favourites and this one has been eaten for dinner. For some strange reason, sweet foods have been on my mind post 5pm and I'm honouring that.
Bounty Bar Oatmeal Pudding.
Now THIS is something which a heavy hand with the coconut is warranted.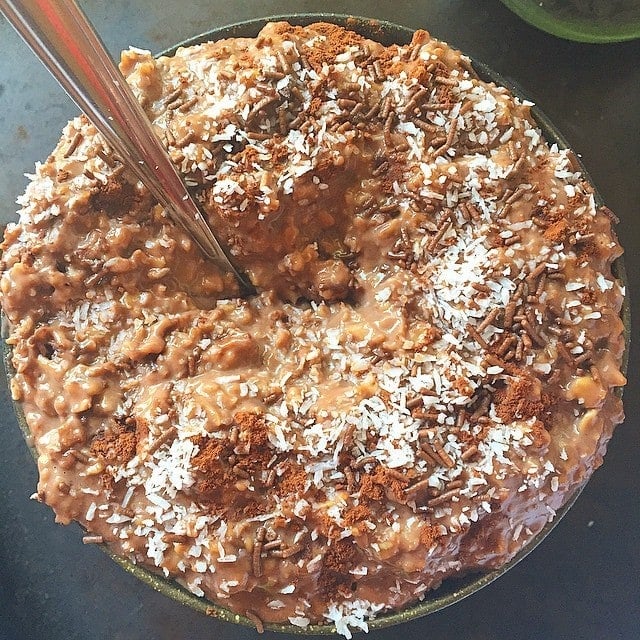 Before bed- I had four of these no bake vanilla chocolate cookie dough bites although they were deformed, flattened were epic…Especially chugged with whole milk out of the carton.
Thank goodness I live alone.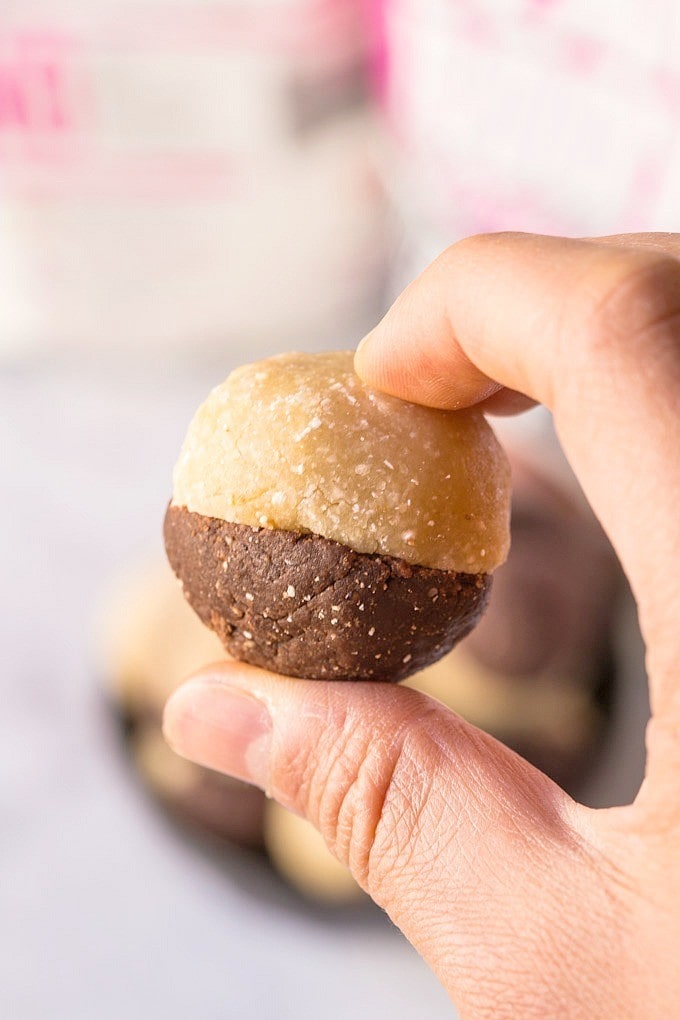 And now it's YOUR turn! Link up your eats and let's get salivating.
Gross, that sounded really bad.

Have you ever combined coconut with apple? Don't. Let me have been you're guinea pig.
What did you have for breakfast yesterday?