G'day from a (fake) fireplace!
I'm almost a week into this semi-vacation and it's been quite the experience. It's been so freeing doing very limited work (I set time each day to do some basic things) and literally doing NOTHING!
The friends I've gone with are very much into outdoor sports, exploring nature and surfing in the cold. To be completely honest, all of that (especially the latter) sounds like punishment. That's not the say I'm one to hate nature or outdoor sports, I guess I'm just more of a 'let's take a photo and then leave….and get snacks'.
During the last week, I've also reconnected with some old blogging friends, and it's been so refreshing to get an outlook on life/blogging and everything going on right now. It's reiterated the importance of having positive and supportive people in your life and removing those who are toxic or bring out the negative person in you.
Okay, off my soap box.
When you read this, I will most likely be in the car (again) driving mid way, before our next pit stop- The Blue Mountains! Let's catch up on some recent things with some spiked hot cocoa.
If we were having spiked hot cocoa, I'd tell you…
I scream, you scream, we all scream for …. my first contributor's epic recipe.
I am so stoked to start this new monthly feature with Natalie's amazing recipe! Natalie is the full package- Amazing recipes, amazing food styling, and pure talent- She shared this healthy high protein cookies and cream ice cream and let's just say there has been some epic feedback on it already!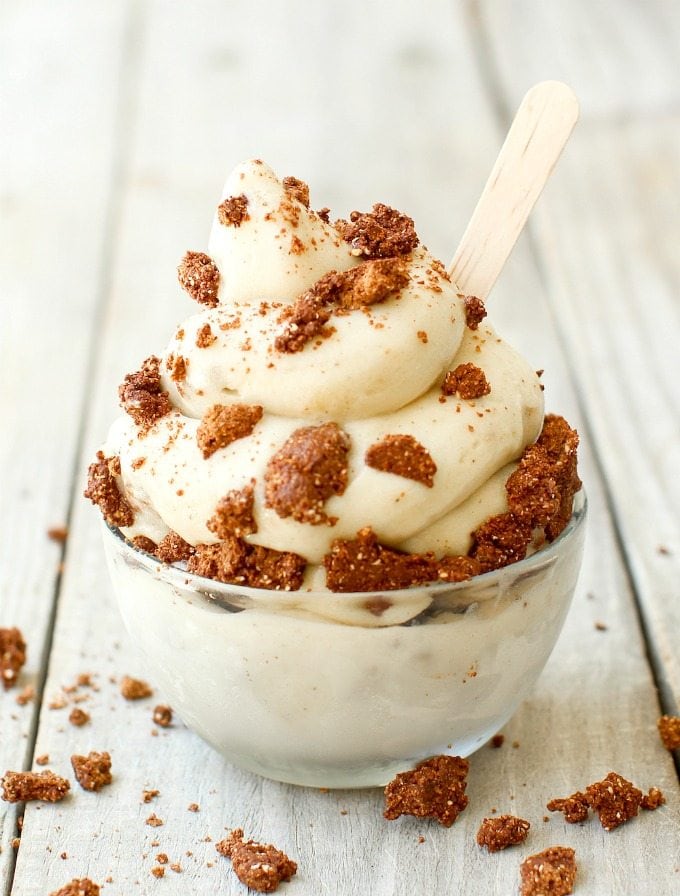 If we were having spiked hot cocoa, I'd tell you…
Dessert for breakfast is evident in this candy bar inspired breakfast bowl! Almond Joy candy bars are one of the rare occasions in which milk chocolate trumps all over white and dark! This healthy Almond Joy Overnight Oats recipe has all the best bits of it (coconut, almonds, chocolate) but without all the added sugar and fats.
Breakfast tomorrow? I think so.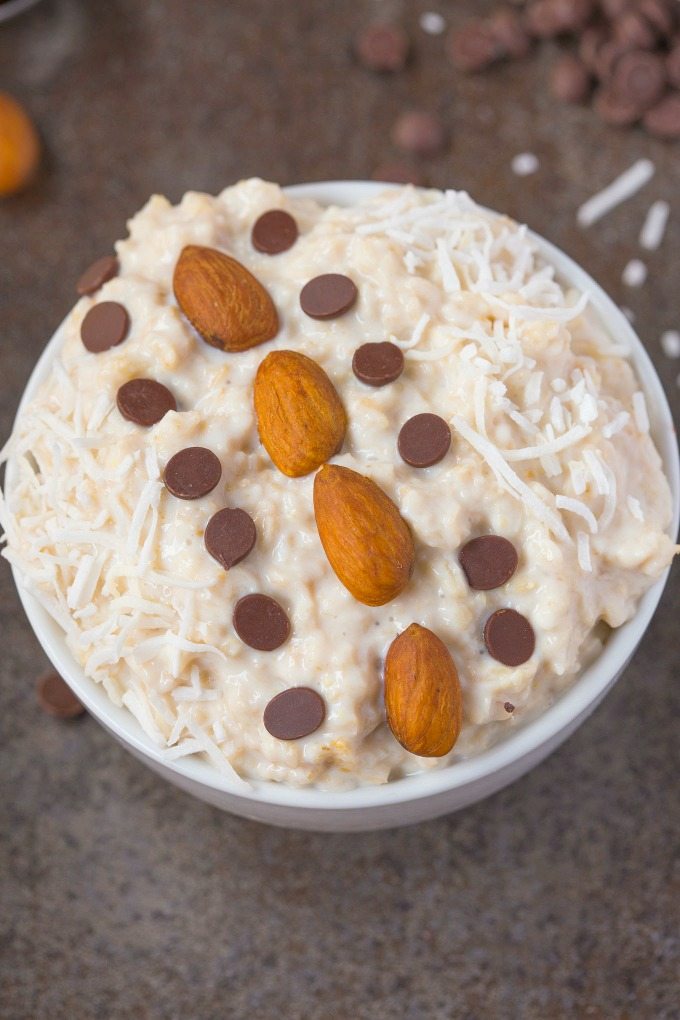 If we were having spiked hot cocoa, I'd tell you…
While my friends have been out adventuring and I've been indoors binge reading Harry Potter, we've also been eating well.
Very well.
Highlights?
Sweetly San Remo for ice cream (even in freezing weather)– We've tried the Creme Brulee, Golden coconut, and Irish Cream, the latter which was bought in a tub and poured in some Bailey's.
A double dose of Irish Cream? You bet.
Fish and chips from The Big Fish Cowes– Classic beer battered fish and chips with house-made ketchup and special sauce.
A double whammy from Mad Cowes Cafe– The best burger and a side of onion rings.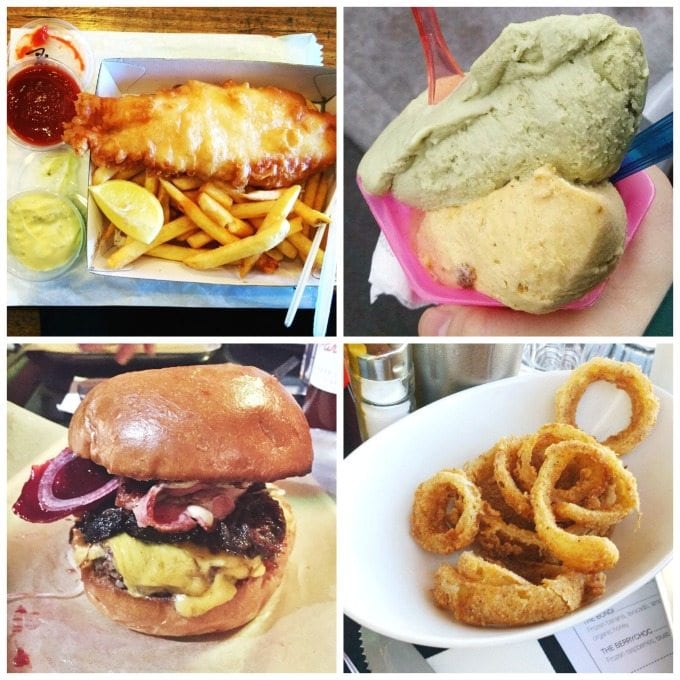 If we were having spiked hot cocoa, I'd tell you…
These recipes need to make your meal plans this week/season/month/year. STAT.
Pudding meets cheesecake…..you guys NEED this recipe this Summer!
This pasta salad has the most amazing flavors, we will be making it this week!
This is a delicious way to get some greens…and the filling- Delicious!
Friends, this sandwich. No words.
I'd dress up like a Girl Scout for these beauties. You would too.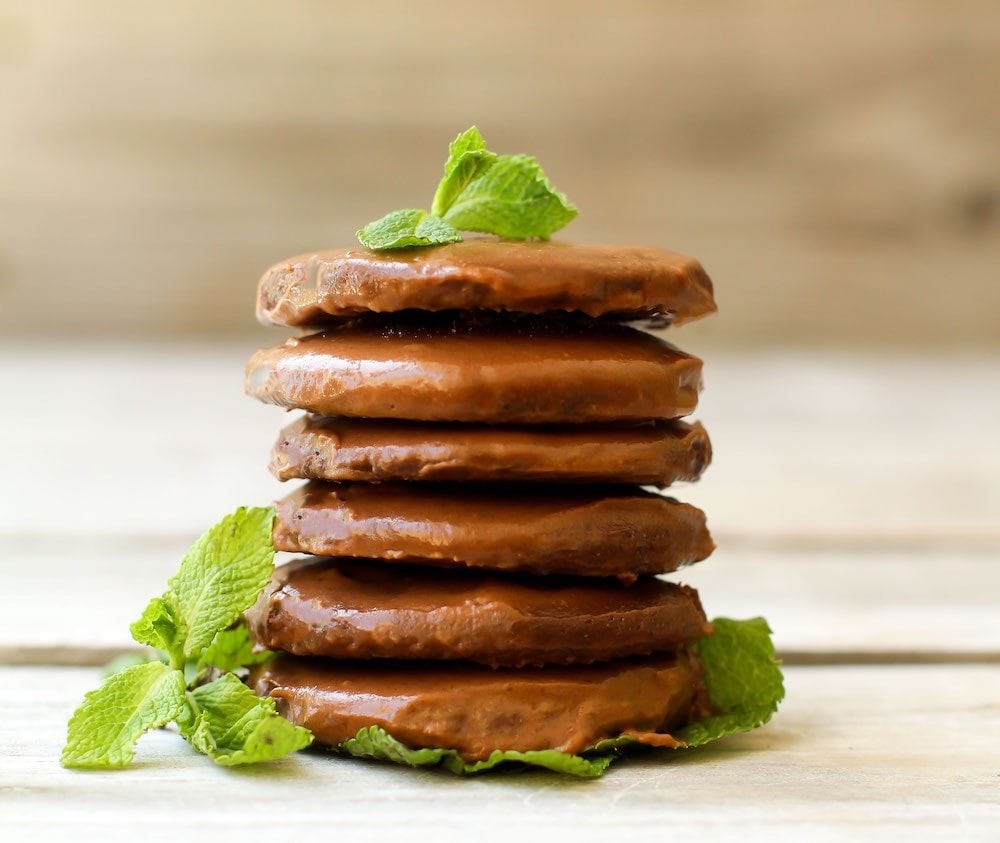 If we were having spiked hot cocoa, I'd tell you…
You are in for a treat with some epic reads this week.
My mate Kelly shared this personal, yet very relevant piece. Trust me, you want to read this one.
For all of you confused by my Aussie lingo (language), this might be of benefit to you. Number 8 is true life, especially if we text/chat regularly.
…But seriously, number four? My chair is maroon.
In a sea of princesses, go one up and be a hotdog.
If we were having spiked hot cocoa, I'd tell you…
It's my birthday this Wednesday, and my friend reminded me by sending me some heinous photographs. The highlight being this beauty, back in my first year of university.
Mop haircut? White washed jeans? Fluro spiked t-shirt? White belt?
Take me back.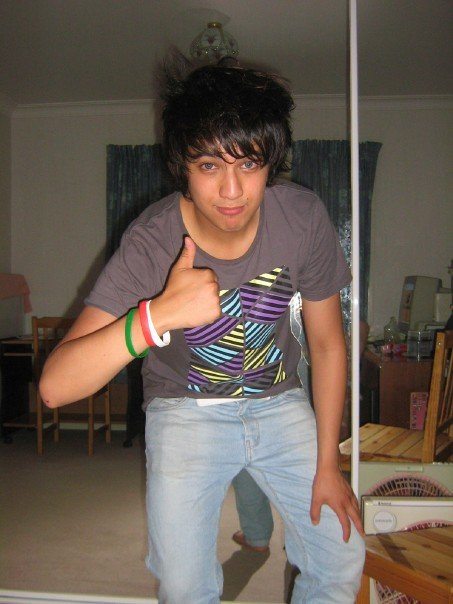 Have a great start to the week, folks!
Are you more of an outdoors person or prefer relaxing indoors?
Are you a fan of beer battered fish/chips/onion rings? SO GOOD.