A delicious, grain free and gluten free single serving pancake recipe which is based off an Australian classic- Sugar free too!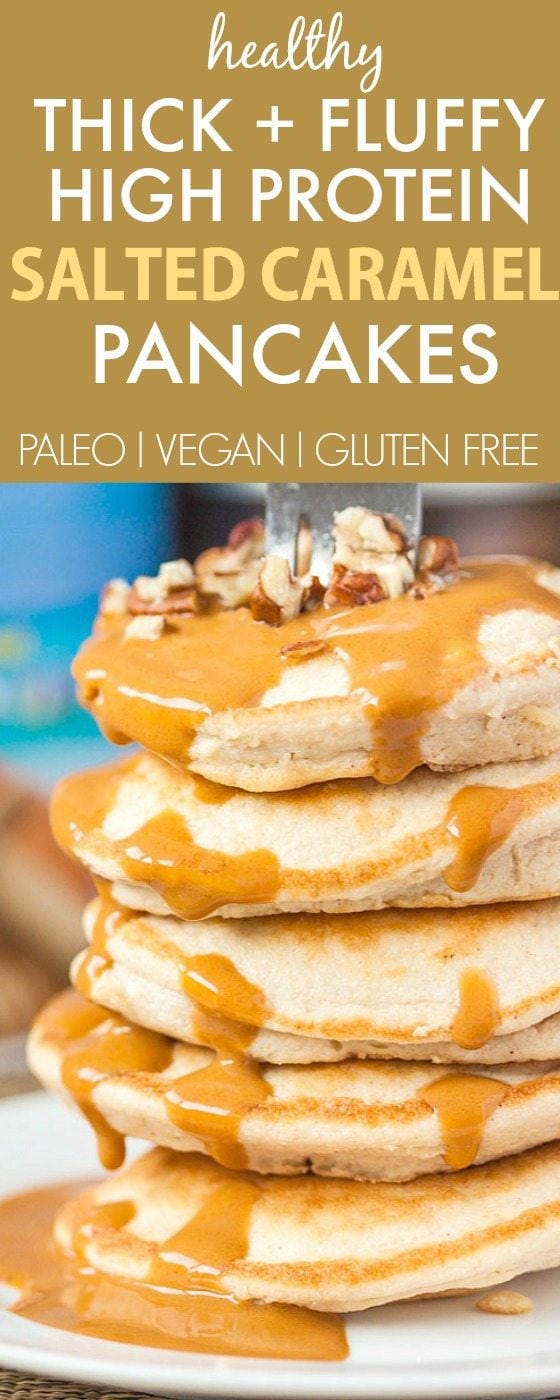 It's finally Friday folks and I'm in a kicking mood entering the weekend.
GUESS WHO HAS OFFICIALLY PASSED ALL THEIR SUBJECTS? Yep. Stoked. I feel like shrieking through the forests of Narnia out of excitement. Alas, that is not possible because I tried going through my closet to get there and bumped my head.
Guess which was my best subject? Statistics. Seriously. Maybe all those bell shaped curves and 'is mine bigger than yours' practice questions paid off…That, or my mature minded cheerleaders paid off. Thanks legends.
Now onto today's recipe. Anzac biscuits. You are probably perplexed as to WHAT Anzac biscuits are and WHY the have such a name. Well let's get the most authentic definition and rip it off from Wikipedia-
Anzac Biscuits are a simple cookie made up of rolled oats, flour, shredded coconut, sugar, butter and golden syrup. The name 'Anzac' hails from the days of World War 1, when (Australian and New Zealand) wives would send their soldier husbands Anzac cookies because they sustained a lengthy shelve life and travel well.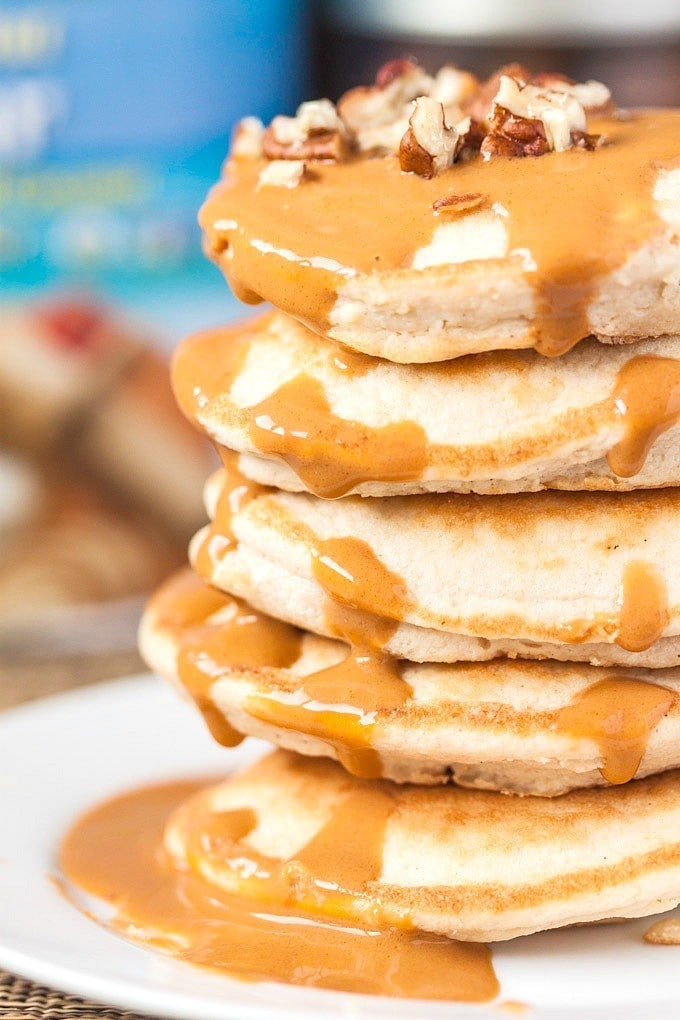 To this day, it is without a doubt considered to be an iconic traditional biscuit in Australia and New Zealand loved by both kids and adults. I remember growing up and having my mum buy assorted biscuit packs and I would fight my sister for the Anzac ones- being older, I often got my way. After succeeding in transforming the Australian classic treat the 'Lamington' into pancakes– I wanted to try to recreate the Anzac biscuit too. Those who follow me on Instagram are probably sick of seeing multiple photos of the same thing- The Anzac Biscuit Pancakes. It took me over FIVE trials to perfect it. I wanted the pancake to taste like an Anzac Biscuit yet still pack a nutritional punch to suffice as a meal anytime of the day. Ironically, the day I ran out of coconut flour was the day I FINALLY perfected it- both in taste and texture.
These pancakes are extremely fluffy, filling and make a very generous serving size– I easily made 5 thick pancakes from the single serving batter. The ingredients, while simple, stay true to the basis of the cookies. For the most authentic taste, top simply with slightly salted butter and nothing else- adding syrup or nut butters would be criminal.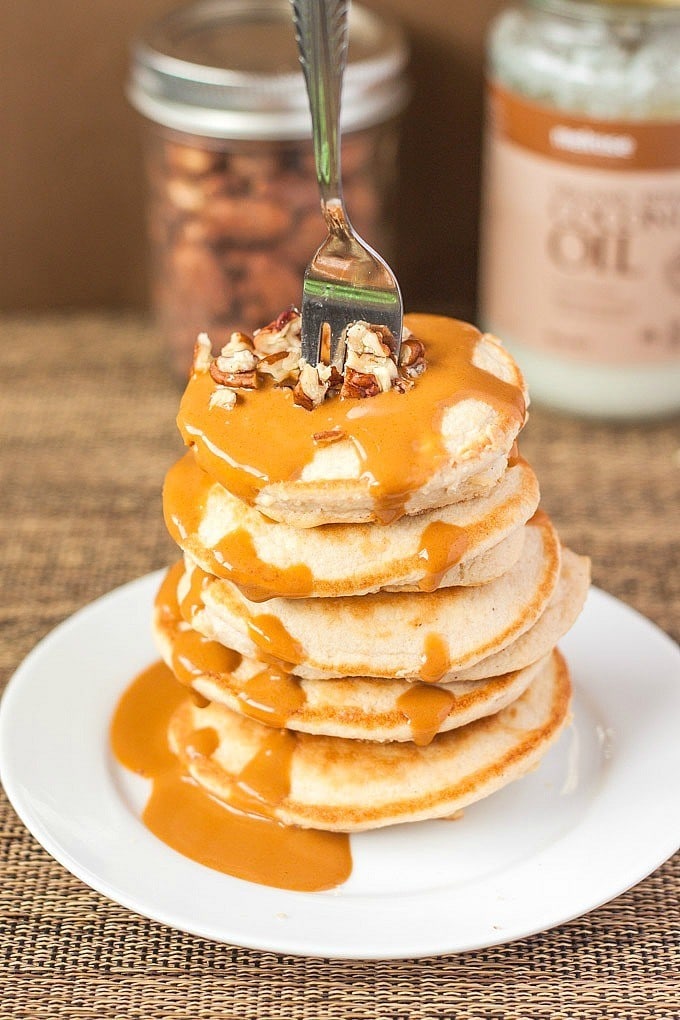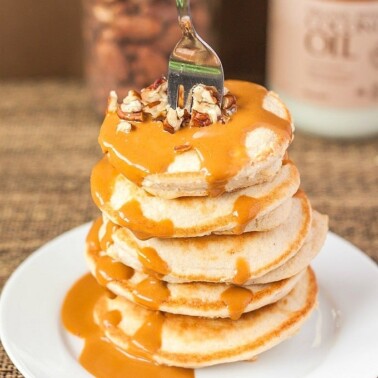 Anzac Biscuit Pancakes
A delicious, gluten free, paleo, vegan and grain free pancake twist on a classic Australian cookie- Healthy of course!
Instructions
In a large mixing bowl, sift the coconut flour, protein powder and baking powder to avoid clumps. Add in the gluten free oats (if using it), shredded coconut and salt. Mix well to combine.

In a small bowl, whisk the egg whites with the vanilla extract. Add this to the dry mixture and stir until a dough like consistency. Slowly add the milk to the batter. Ideally, the batter should be quite thick. Do not over mix.

Heat a frying pan on low heat and spray with cooking oil. Once pan is extremely hot, using a measuring cup pour 1/4 cup of the batter and then cover the pan. Once bubbles appear and the edges go brown, remove cover, flip the pancakes and cover again for approximately 1 minute. Repeat until all the batter is used up (It should make 5 thick pancakes).

Allow pancakes to cool slightly and top each evenly with butter.
Notes
* The amount of milk you use depends on the brand of coconut flour and protein powder used. When I tried this out with a paleo protein powder it required less liquid- the most successful batch I had used a vegan type of protein powder. I didn't add any sugar to this as my protein powder was already sweetened.
***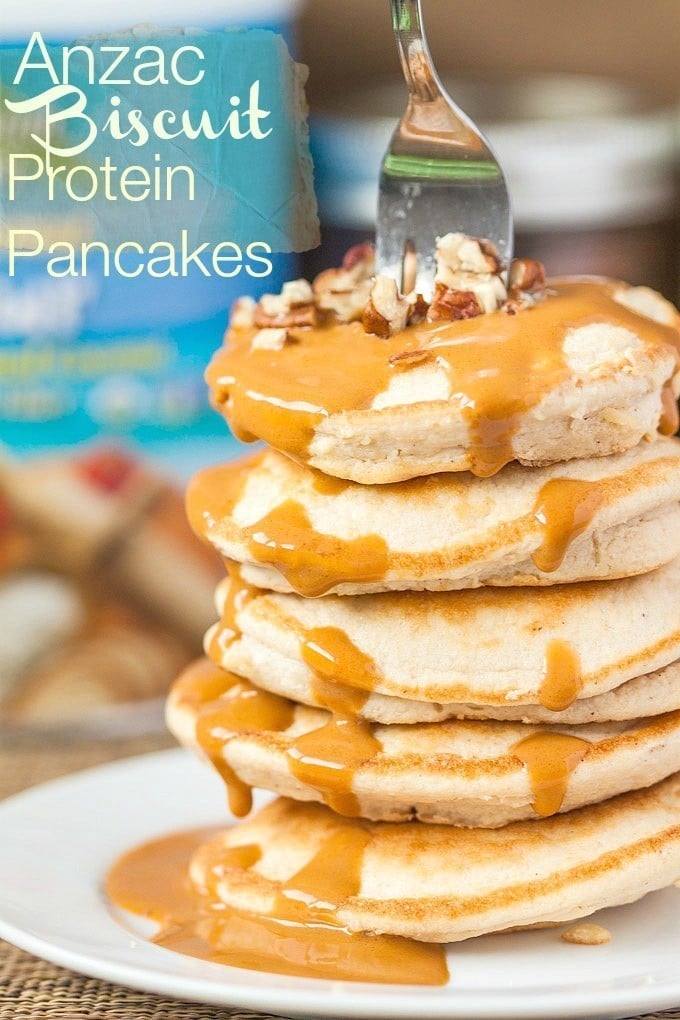 Keen on some Sunday blog action? Don't forget to join in the 'Spill it, Sundays' link up! This week's theme is holiday traditions! Cannot wait to see what you guys all do during the holiday period and what traditions you have!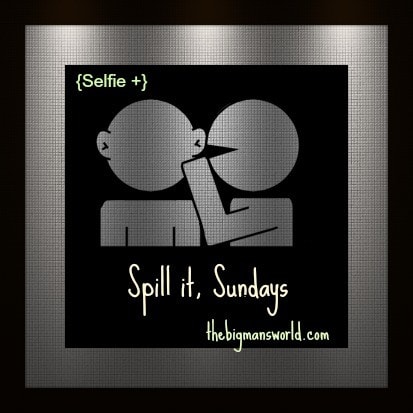 Hope you all have a great weekend- Let's hope your all not turkeys like me and left Christmas shopping to the last minute.
What was your best subject in school/university?
Are you a fan of butter?
What are you excited for this weekend?
Disclosure: This post may contain affiliate links. I may earn a small commission for my endorsement, recommendation, testimonial, and/or link to any products or services from this website.