I can't believe it's been over 9 months since the release of my cookbook, Clean Sweets. It hit the shelves of bookstores around the world, along with online retailers.

Since its release, I've been humbled, honored and chuffed to hear readers around the world enjoying recipes from the cookbook. Whether it be via email,
Instagram
, a message on
Facebook
or a short tweet- It means the world to me.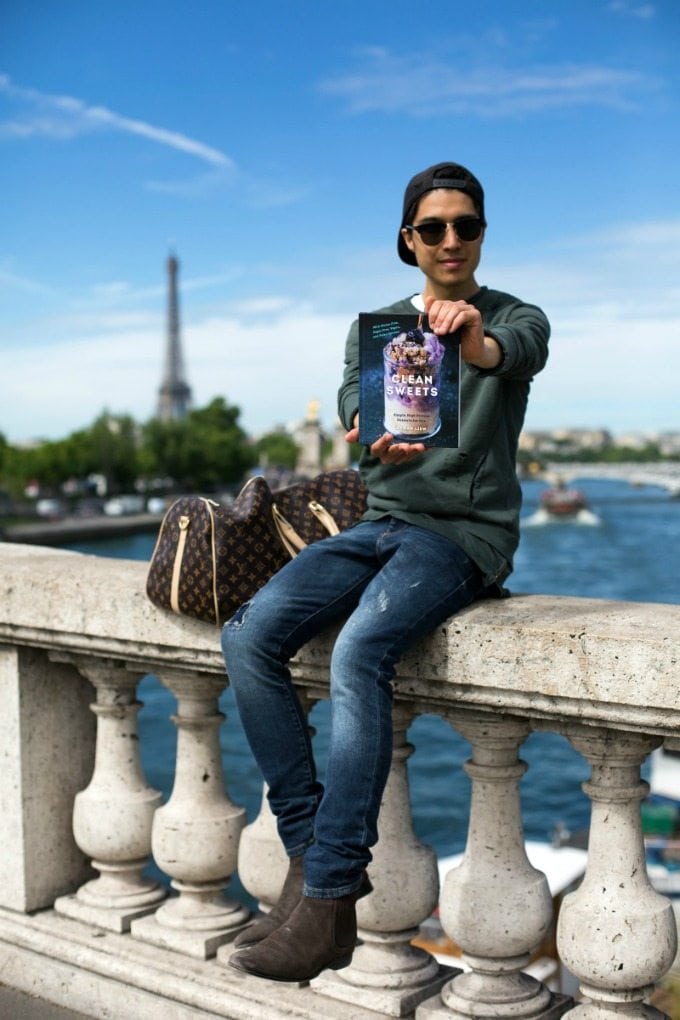 These quotes were taken out of emails, press releases and media interviews will permission.
It's often hard to find high-protein sweet recipes which are enough for just one person. This cookbook has been a savior for my sweet tooth, and there are so many different recipes too! Margaret.A- Milton, Atlanta, USA.
I make the doughnuts weekly, and eat them all guilt-free- You are a wizard. Arielle.S- Zurich, Switzerland.
We keep Clean Sweets in my dorm room kitchen and if you ever come to Boston, PLEASE swing by ________, you have a loyal readership here. Alexa.N. Boston, Massachusetts, USA.
No one believes me when I tell them I eat homemade ice-cream every single day and that the delicious brownie on my work desk is actually my breakfast. Maintaining my weight has been a cinch and my co-workers have been using it as a reference too. Guilissa.B. Barcelona, Spain.
Arman, I was THRILLED when I read you had gotten a cookbook deal- Every single recipe I'd made from the blog has been fantastic and the new ones in the cookbook? Even better! As a long time reader, I could not be any happier with Clean Sweets. Michael.N., New York, USA.
This book is a lifesaver amongst my Crossfit friends and clients- Highly recommended. Liam- Shoreditch, London, United Kingdom.
I wish this cookbook was translated into French, but they are so good, I just keep my English/French dictionary handy! Ariel.C. Quebec, Canada.
This book has been one of my top recommendations for my health coaching clients. Halsey.N- San Francisco, U.S.A.
Arman, I've bought 5 copies already and made over half the recipes. Now all my siblings each have one and making positive changes every day- It's a slow process, but it is the little things which add up to better health. Thank you, thank you! Elodie.S, Atlanta, Georgia, U.S.A.
I had to wait over 2 months to receive it but it was worth the wait! Cannot wait to go through it all. Huiping.X- Shanghai, China.
It's just one recipe in his first book, Clean Sweets, which is full of plant-based, protein-heavy treats—all of which have no added sugar. A sampling of some of the others: banana cheesecake breakfast pudding, cake batter dip for one, and cool mint chip ice cream. (Um, praise hands to everything.) – Well + Good NYC
A collection of miniature masterpieces- Liew's recipes have something for everyone and more! Real Health Magazine, December issue, 2017.
The outrageously simple recipes in this book offer sweet satisfaction with none of the guilt! FitnessRX Magazine
If you've got a sweet tooth, you're going to love Arman Liew. He is the author of Clean Sweets: Simple, High-Protein Desserts for One, a collection of decadent treats packed with nutrients, and made with ingredients you likely already have in your kitchen. And because Liew himself is all too familiar with the siren call of sweets, he's designed each recipe to make just one or two satisfying servings, so you won't be tempted to reach for more. Health.com
Does daily dessert seem too decadent? Not if you stock your home with healthy ingredients, according to the author, Arman Liew. Their secret: eschew refined sugar and flour, and rely on nourishing ingredients when preparing treats. 24life Magazine
There's no doubt about it, dessert is the best meal of the day. But since most of us are more health conscious than ever, it's hard to justify eating that big slice of cake when we know that it's not great for us. Here's where this new cookbook comes in. In Arman Liew's Clean Sweets, he shows us that yes, you can still have totally decadent and delicious treats while keeping health and wellness in mind. Thenest.com
This book makes a good doorstop. Niki, my sister, Mom's house, Australia.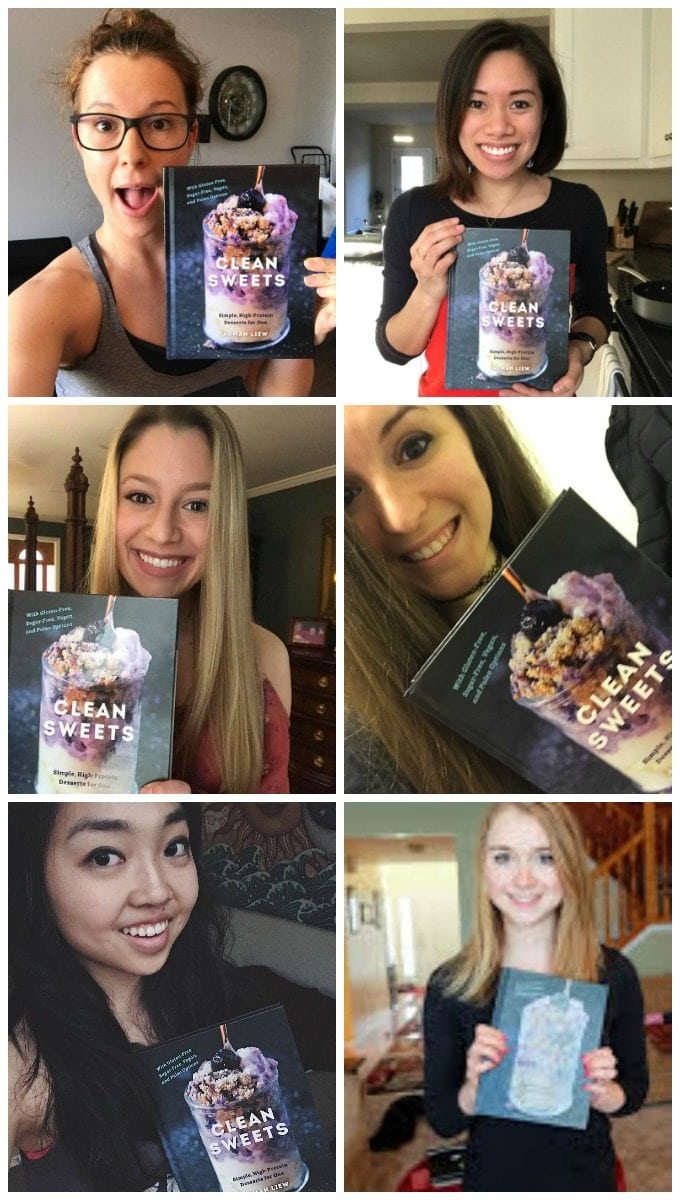 Shoutout to Erin, Jess, Katie, Kathleen, Cassie, Ellen and more of my blogging pals who all threw in their support. Special shoutout to IG superstars Liza, Meg, and Jess.
Other online reviews- Alexis- Hummusapien | David- Spices blog | Alice- Hip Foodie Mom | Lindsay- Cotter Crunch | Natalie- Feasting on Fruit |
I want to sincerely thank every single person who has supported the book, championed the progress of it from the get-go (way back in 2015!) and those who continue to enjoy it to this day.
With that said, I've got some super exciting news.
.
..
…
….
I'm going to be a PRETZEL MODEL!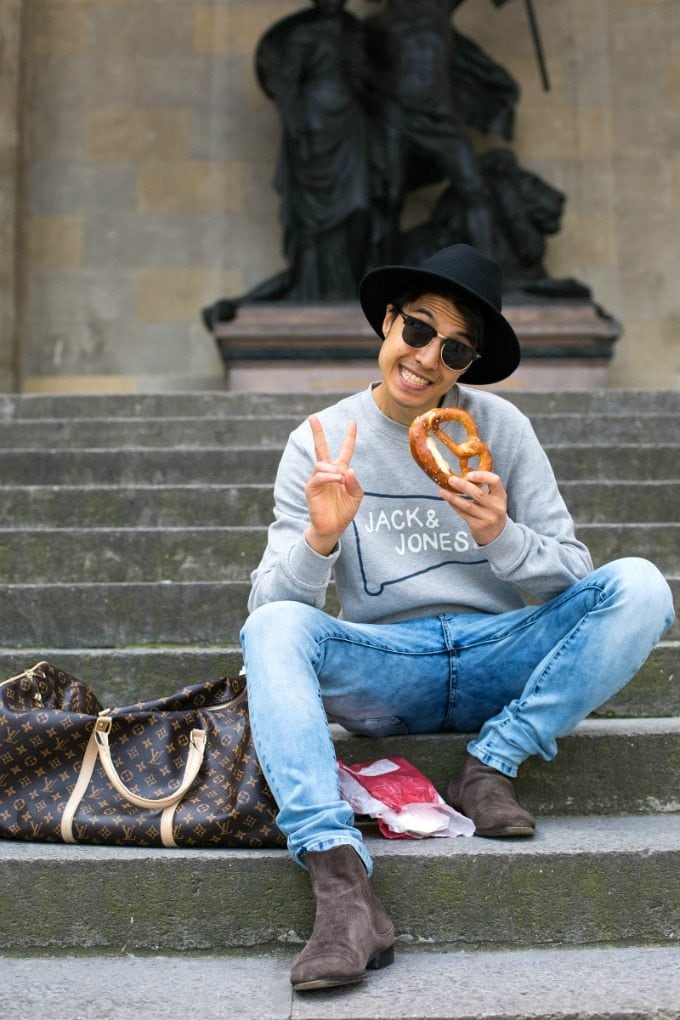 Oh, I wish. Just kidding.
BOOK DEAL #2 = OFFICIAL.
See you in Bookstores and online retailers around the world in 2018.

None of this would be possible without the most amazing literary Agent ever, MacKenzie. Thank you for the encouragement, support and championing the book's success. And also key life lessons, like which Bravo shows need to be axed and which shows need a good binge watch.
Disclosure: This post may contain affiliate links. I may earn a small commission for my endorsement, recommendation, testimonial, and/or link to any products or services from this website.