A high protein, low sugar and portable snack- Perfect fuel in between meals or as a pre or post workout boost! Vegan, gluten free and refined sugar free and just FIVE ingredients!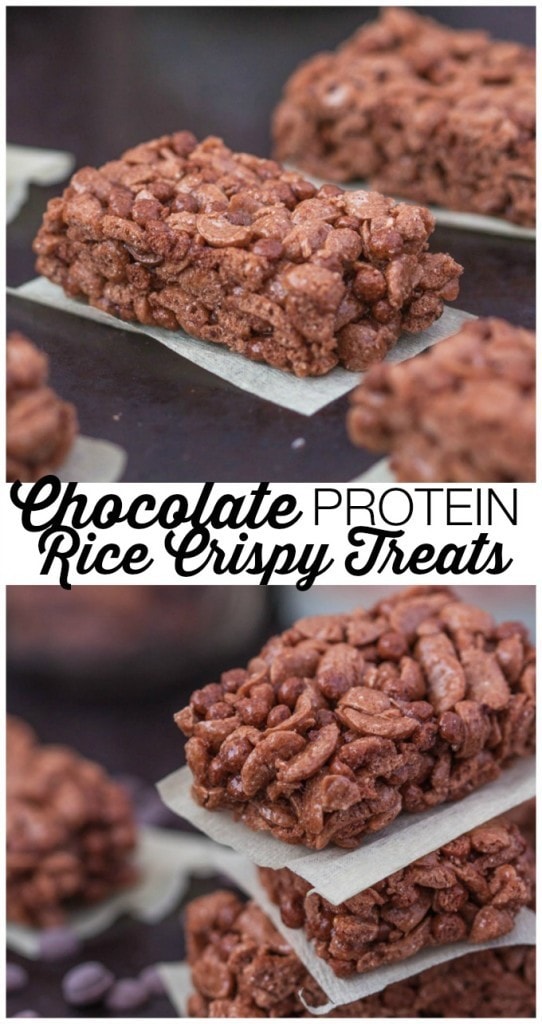 I have this cereal jar where I call it the 'odds and ends'.
Whenever I use various cereals for recipes or eating as it is, there usually are random portions left. Almost empty bags of crispy rice cereal, expired Kashi Go Lean and even corn flakes– I have all of them on hand. In an attempt to make room for more, I just chuck all the leftover bits in the 'odds and ends' jar.

MY OTHER RECIPES
The other week, I looked to see what it currently contained and it was a hybrid chocolate mess. There was-
-A few handfuls of cocoa crispy brown rice cereal
– Puffed kamut cereal (not gluten free)
– Puffed millet cereal
– Puffed rice cereal
– Two weetbix (that was random)
These random combinations call for being thrown into a bowl of yogurt with nuts and voila- An instant meal. However, I wanted to try a twist on my No Bake Rice Crispy Treats by giving it a protein boost and thought…why not use the random remaining cereals (except the weetbix. I ate those with peanut butter as a very poor substitute for crackers).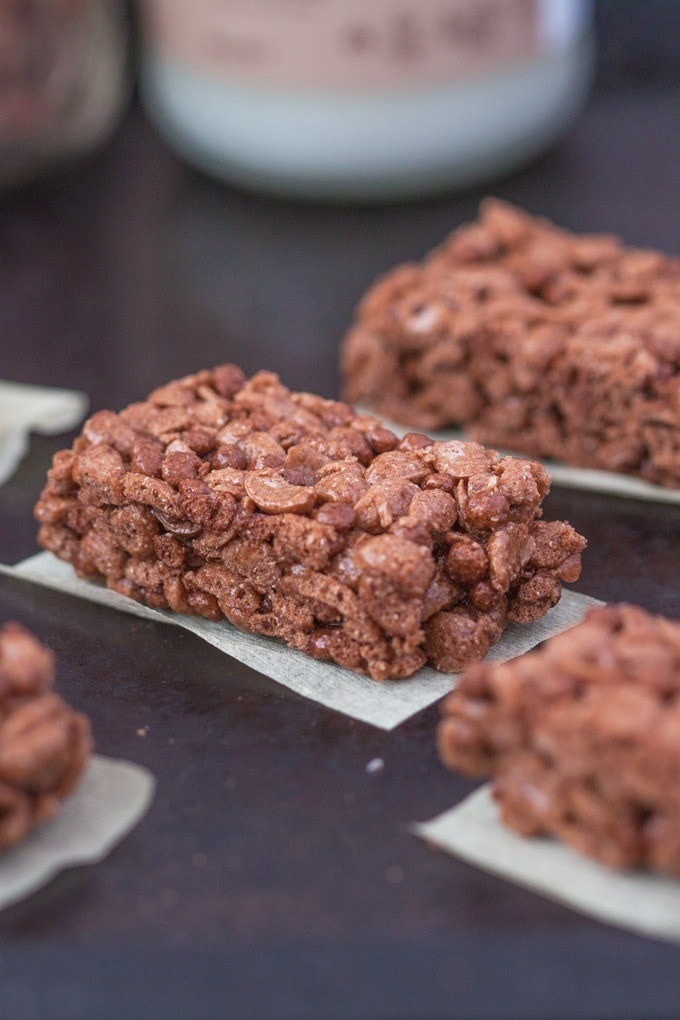 Rice crispy treats without marshmallows are one of the easiest 'healthy' snacks to make and these are no different. I simply adapted my recipe with the current cereal grains I had on hand but they can easily be substituted for all crispy rice cereal (for a completely gluten free bar) or as I did- A combination of all.
I used chocolate crispy rice cereal (I adore this brand) and the only reason these were leftover was because I had no milk left and chocolate cereal MUST be eaten with milk- Purely for the post consumption chocolate milk guzzling.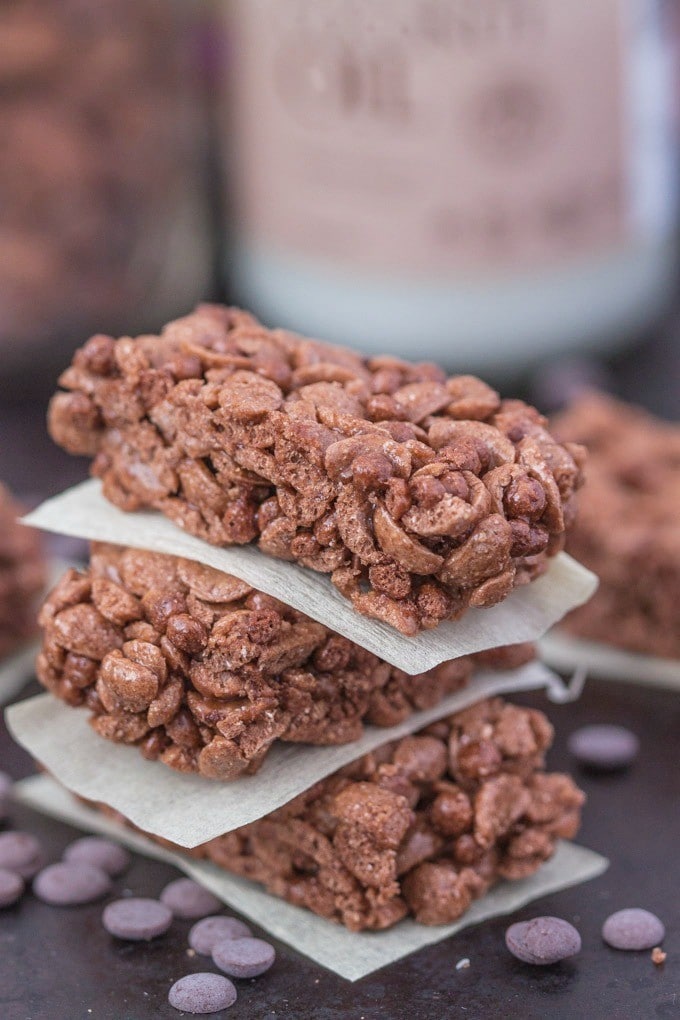 Confession- I used almost expired chocolate crispy rice cereal. I also ate the entire batch and am still alive so use by dates can go jump in a lake. Except for seafood. BAD experiences there.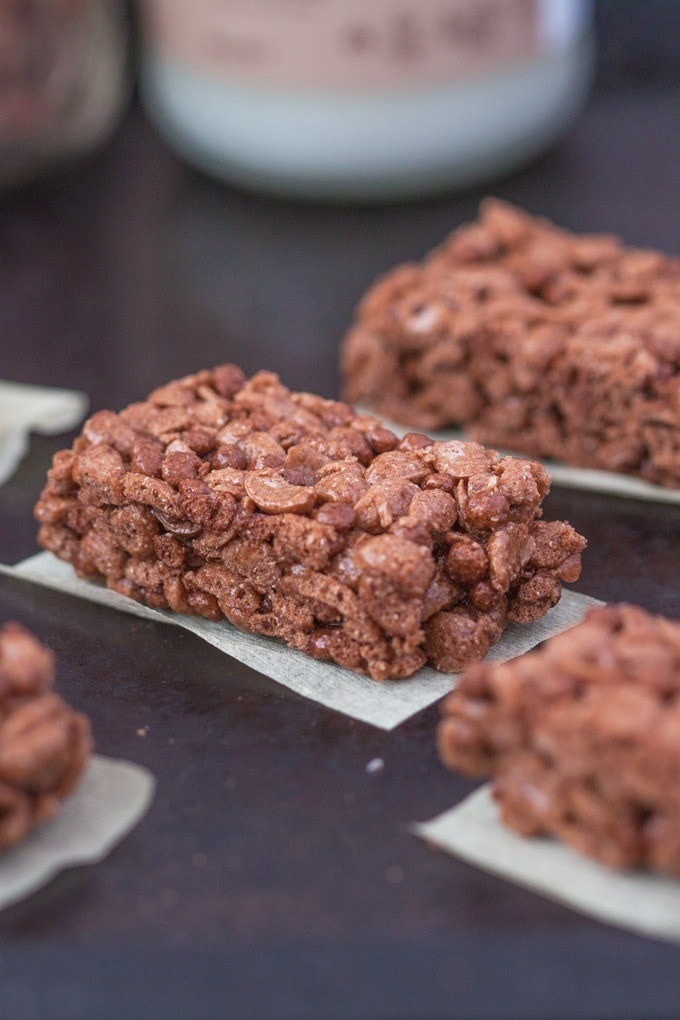 Chocolate Protein Rice Crispy Treats
2015-01-05 05:44:03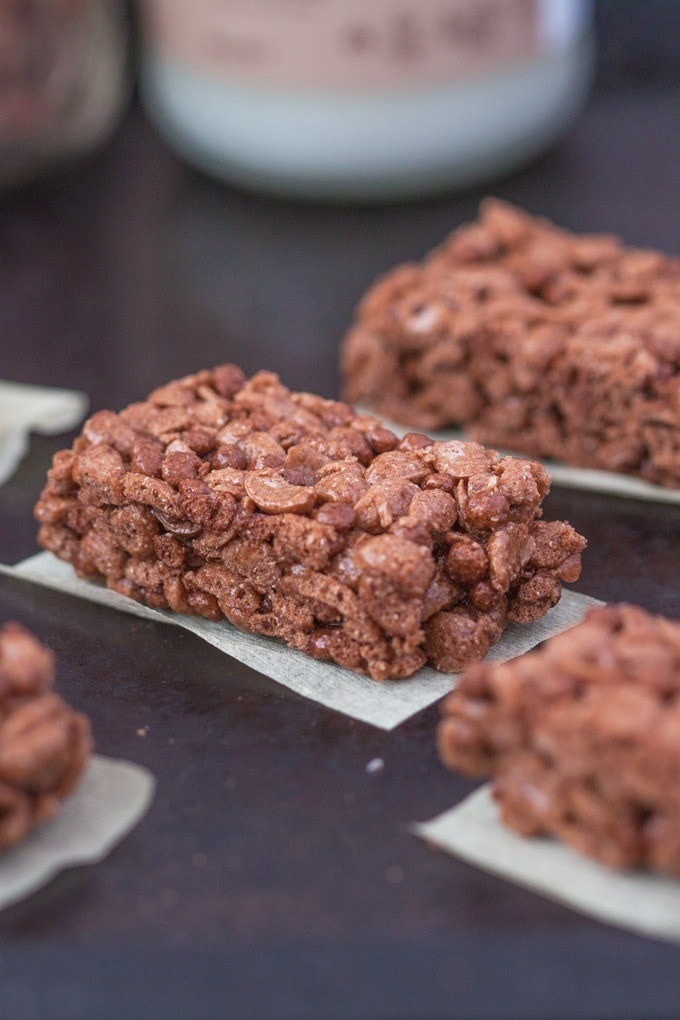 A high protein, low sugar and portable snack- Perfect fuel in between meals or as a pre or post workout boost! Vegan, gluten free and refined sugar free!
Ingredients
2 cups gluten free crispy rice cereal (I used cocoa crispy brown rice cereal)
1/2 cup puffed kamut/millet cereal (can substitute for an extra 1/2 cup gluten free rice cereal)
1/4 cup brown rice syrup
1/4 cup nut butter of choice (I used homemade paleo nutella)
1/4 cup protein powder of choice (I used a brown rice chocolate protein powder)
1/4 cup cocoa powder, sifted
1/2 tsp salt
~1/4 cup almond milk*
Instructions
Line a deep 9 x 9 inch baking tray with baking paper and set aside.
In a large mixing bowl, combine the crispy rice cereal, puffed cereal mix, protein powder, cocoa powder and salt and mix well. Set aside.
In a microwave safe bowl, combine the brown rice syrup and nut butter of choice and microwave for 1-2 minutes, or until the nut butter has melted. Mix well to ensure it is fully incorporated.
Add the liquid mixture to the dry mixture and ensure all the cereal is completely coated. Slowly add the almond milk until a very thick batter is formed.*
Pour the batter into the baking tray and using your hands, press firmly and freeze for 1 hour or refrigerate overnight. Cut into pieces and enjoy.
Notes
Depending on the protein powder you use, you need to be wary of the amount of milk you add. When I made this with brown rice protein powder, it needed the full 1/4 cup. The first time I tried it with whey and I barely needed a tablespoon. If you use a casein protein powder, you would be looking at close to half a cup.
Bars can be kept at room temperature, but they soften easily. They are best frozen and thawed slightly before consumption.
The Big Man's World ® https://thebigmansworld.com/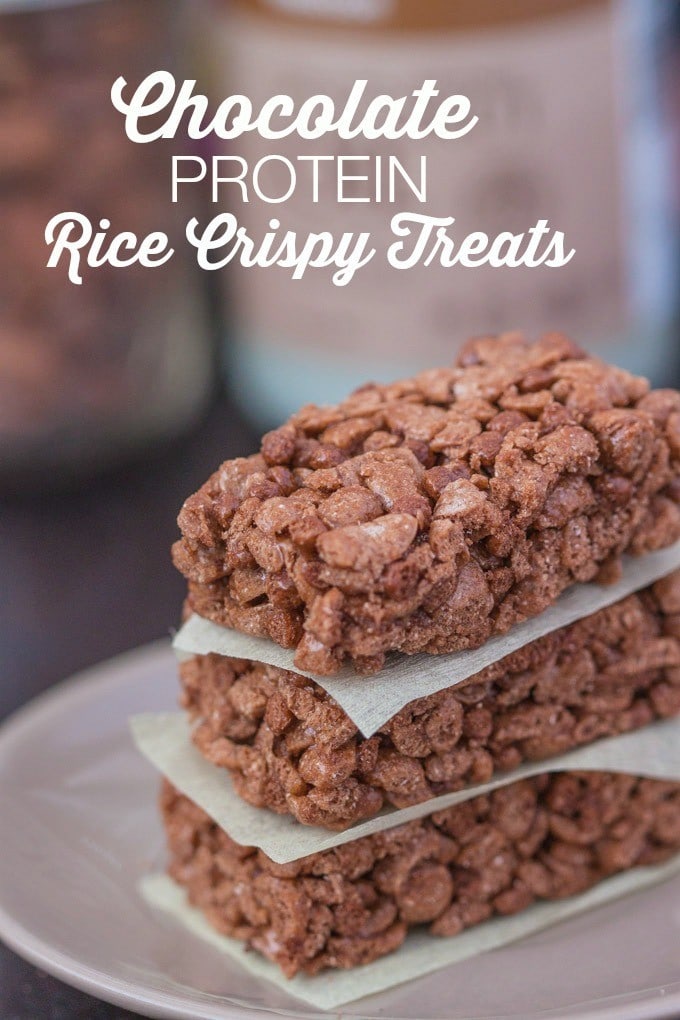 What do you do with the excess cereal left in the packet?
How wary are you of expiry dates?
Are you a fan of chocolate cereal which leaves you with chocolate milk at the end?