Happy Tuesday folks!
Posting from a new day this week- Due to a few work projects, this week's posting is going to be slightly different- Instead of a post on Monday and Friday, you'll be getting one today and Saturday! That also means the sass was missed yesterday, but that's okay- We welcome sass any day. Right?
Right.
1. Camping fail.

MY OTHER RECIPES
Saturday afternoon, my friends and I piled into a (blissfully air conditioned) car and made the trip to some town in New Jersey with the intentions of camping, as mentioned in this post and I came fully stocked with THREE of these products. I had intentions to create a couple of recipes using them (thank you so much for all your suggestions!) and we were pretty pumped for some good food, good banter and hopefully my friend getting eaten by a mountain bear seeing unicorns.
We had another group of friends travelling ahead of us and when we were about 40 minutes away, we got a call telling us that the campsite was partly closed because of fire danger. Safe to say, our Saturday was not spent on a campsite.
What did we do instead? Stop off at random places on the way back!
This includes-
1. A random winery where instead of cheese and fruit pairings, they had a food buffet. We tried butternut squash mixed with a wine sauce and drunken chicken thighs. Oh, the irony there.
2. A random store which sold the BEST food props. After a closer look, I realised I could pay a month's rent with one single bowl. Seriously. For that price, I'd expect it to be gold plated and been personally kissed by the queen. Actually, no.
Gross.
3. S'MORES MILKSHAKE. This was amazing for the first 1/4, slightly sickly for the next 1/4 and then downright dirty for the final half.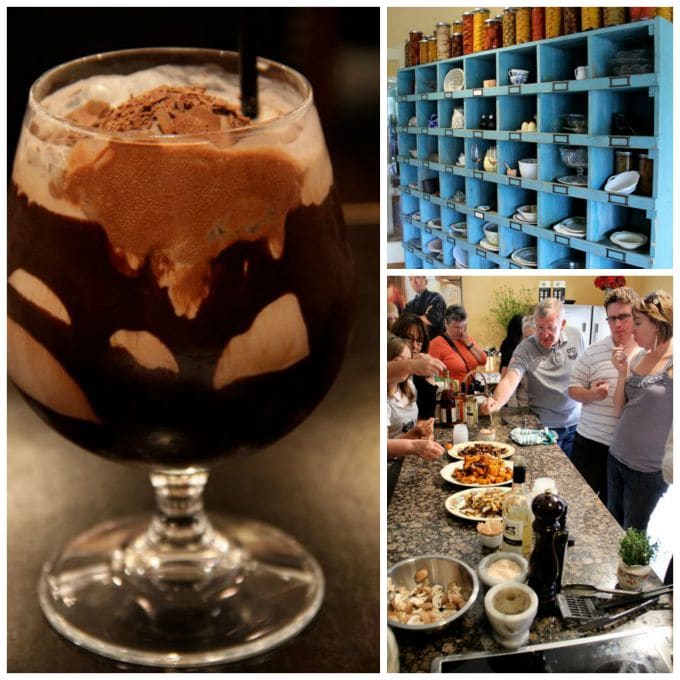 2. I'm NOT breaking the American stigma
Five years ago when I first went to America, all my friends said the same thing- "You're going to gain weight when you go there- The food is so good and plentiful".
While the food was good and plentiful, I didn't actually gain any weight.
Now? I've gained 12 pounds. Granted, I've been going to the gym more, but I highly doubt I can say that's been the case. I suppose my daily whole rotisserie chicken habit is catching up.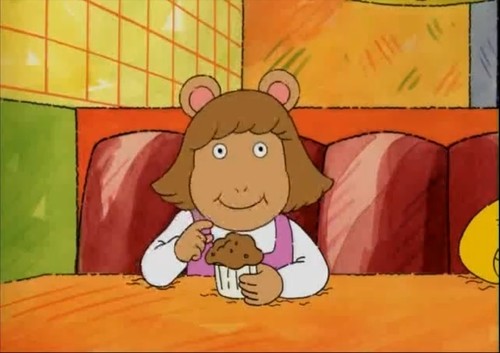 3. Seamless Picnic Day Event in NYC!
This is a sponsored post written by me on behalf of Seamless for IZEA. All opinions are 100% mine.
New York friends or anyone who wants to be in New York on Wednesday- I've got some exciting news! Who here has heard of Seamless or ever used before? For those whom aren't familiar with it, Seamless is your answer to food delivered to you in no time whatsoever. Instead of going through different menus in your vicinity, you can find it all in one place!
The amazing team at Seamless has this fun event planned called the Seamless Picnic Day, which involves giving the 'picnic' experience to people all over Manhattan! Not only that, they've partnered with one of my all time favorite establishments, Luke's Lobster, to provide the goodies inside these picnic bags!
So what is inside them? I was fortunate to receive one early to share the goodies here- I got a delicious Lobster roll, Cape Cod Potato Chips, A DILL PICKLE (seriously, I was more excited than I should have been), water, a picnic napkin and a picnic blanket (blanket available for in-park pickup orders only)! Woo. So while I had my own personal picnic on my living room floor, The official event is being held this Wednesday, July 29 12:00-2:30! You can order your own picnic basket then to be delivered to you or even better…Come join me at Columbus Circle or in Flatiron Plaza to pick it up in person! Not going to lie, I want another of those delicious rolls and of course…the pickle!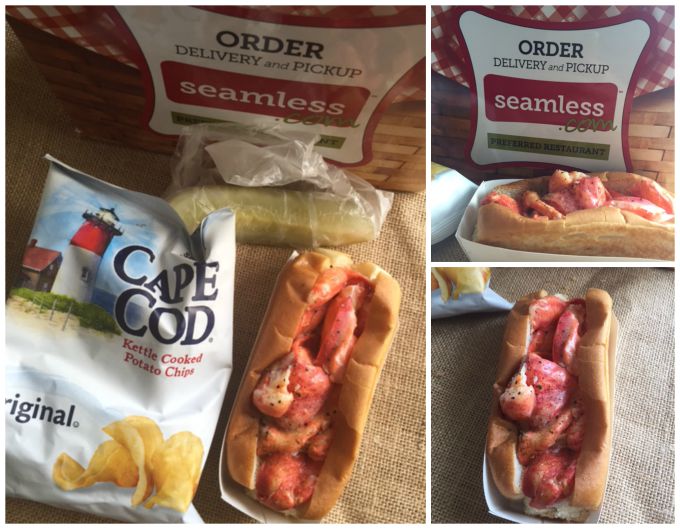 4. This kills me.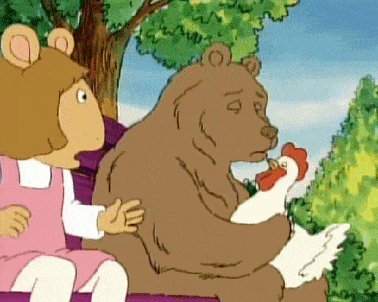 5. This kills me too.
Sorry Mum but it's true.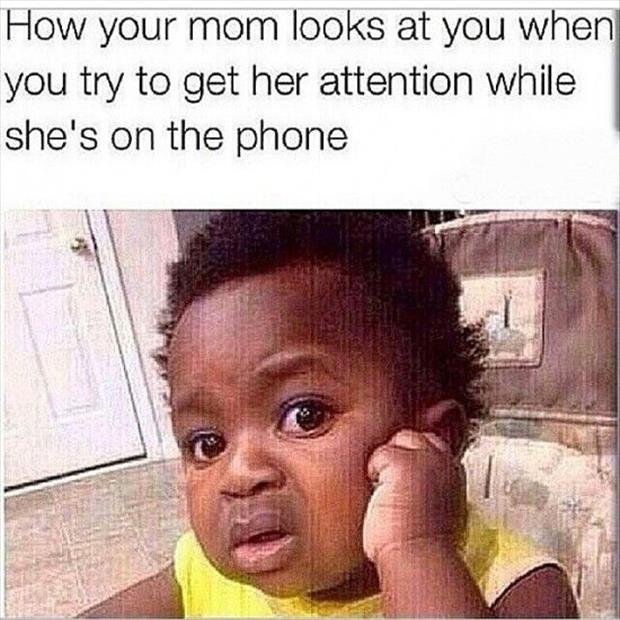 6. Arthur all grown up and my childhood dreams for them have been wrecked.
WHY IS BUSTER HOLDING MUFFY'S HAND?
WHY IS FERN WEARING MOM JEANS?
WHY IS PAL STILL A PUPPY?
(For non Arthur fans, please ignore this feature of today's post)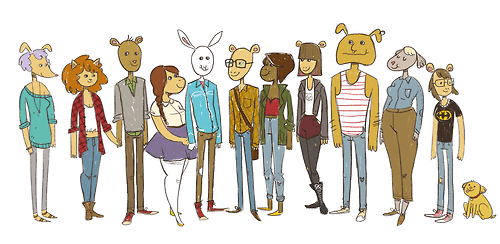 7. Anonymous Feedback-
I received one of 'those comments' left by someone named Anonymous (is that a Persian name maybe?) telling me to stop posting no bake recipes. After I pondered on it, I went to the kitchen and made a much requested recipe- Banana bread.
NO BAKE STYLE.
Sorry, Anonymous.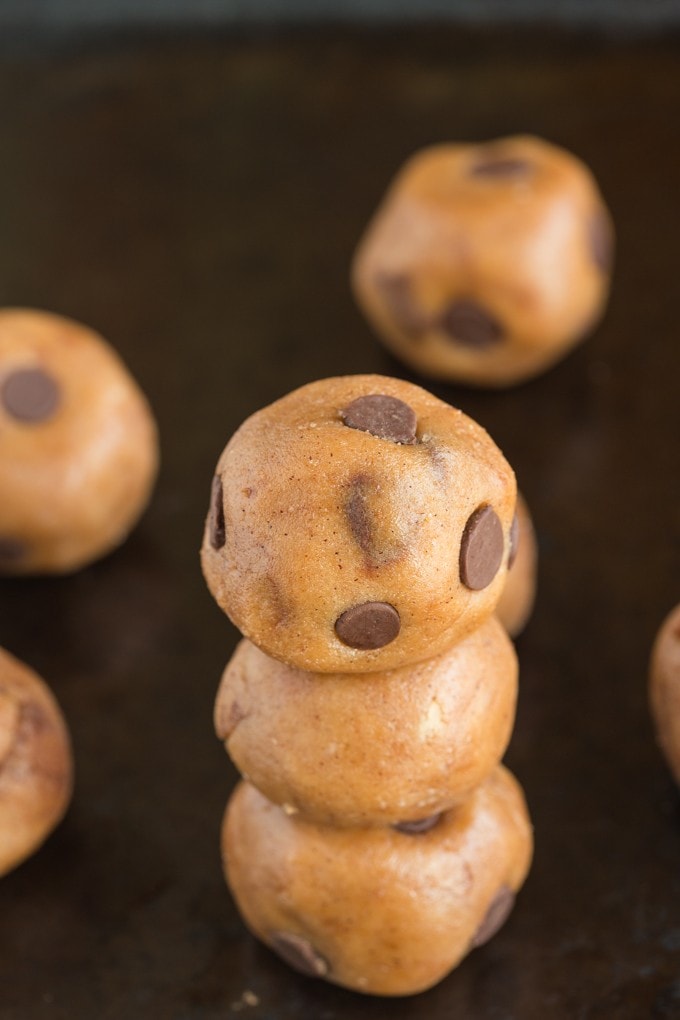 8. Instagram Gems
"I'm going to France next week before the Summer ends! I can't wait to eat ALL the gelato- I mean, how could you not in the origin of it?"
One country over, my dude!
"This was my meatless Monday meal. There's bacon there but it doesn't really count because it's like a garnish"
HOLLLLLLLLLLLLERRRRR.
"This Ben and Jerry's ice cream. I just can't!"
Just can't what?
I just can't wait to eat it?
I just can't touch the cold exterior?
I just can't wait to wear it like a ball gown????
9. My attractive family
One extra for you today… Niki said I'm mean and nasty because I only share unflattering photos of her with Panda so I thought I'd share a photo of her.
Niki's beauty shot.
Easy. Breezy. Beautiful- Cover Girl.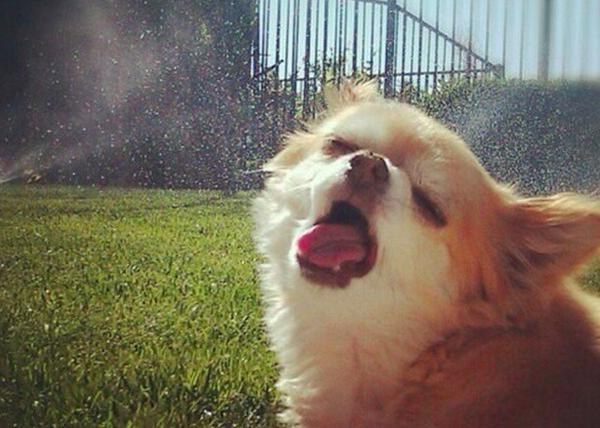 Have a great start to the week, friends.
A portion of this post was sponsored. Cheers, hugs and handshakes for supporting companies and brands which help in making The Big Man's World continue to grow.
Can someone enlighten me on the 'I can't even' line?
Have you ever had a camping fail?
The chicken and the bear making out. Discuss.