This Curry Sloppy Joes incorporate a delicious blend of curry spices, tomato sauce and lean ground beef to make this healthy one pan dish. Perfect for those following a low carb, sugar free or high protein diet. Naturally gluten free too!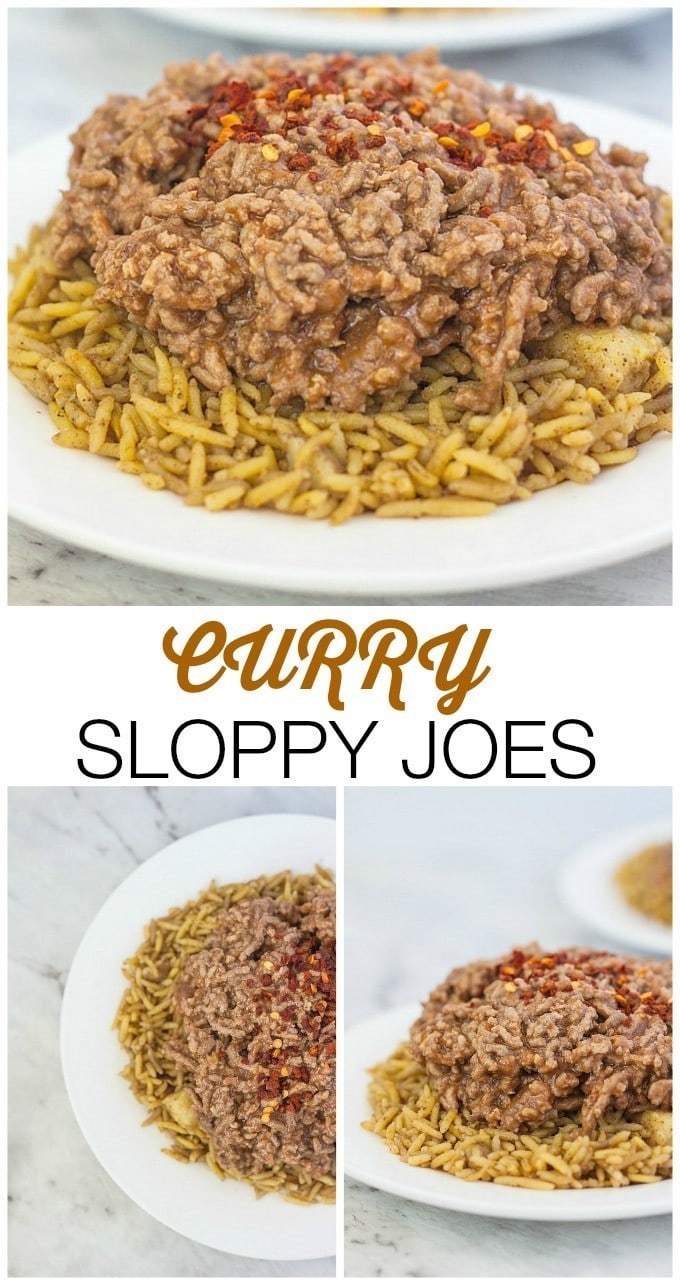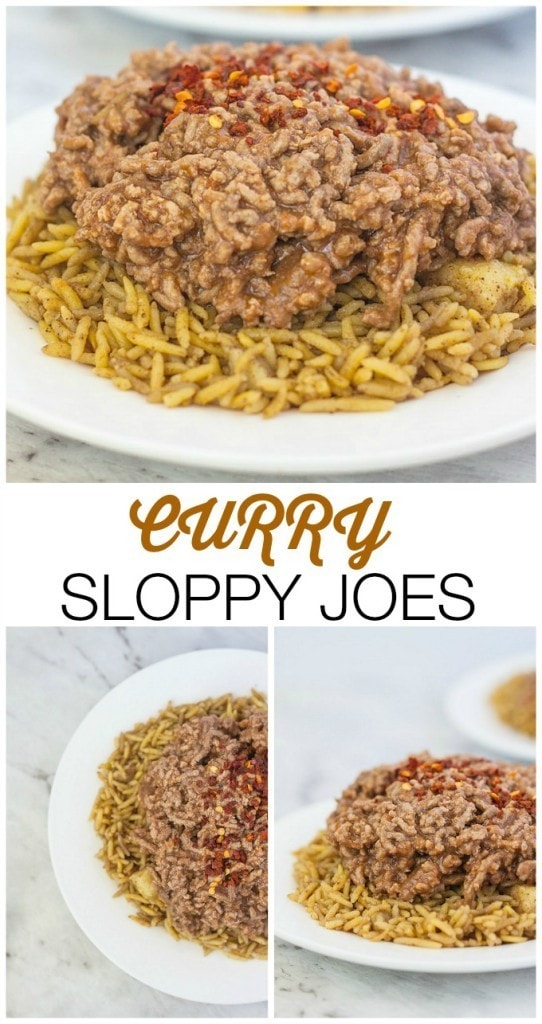 It was during my semester in America I came across 'Sloppy Joes'.
To be honest- I thought it was an American term for someone a little 'buzzed' at the bar. Here in Australia, when someone tends to go a little bit overboard we call them 'sloppy'. Actually, that's one of the more polite terms used.
One of the guys in my dorm room was telling his roommate that 'Tuesdays are sloppy joe days'. Being the naive Australian I was, I thought it meant it was another night out at the local bar. At 6pm, I did the typical 'Pre going out routine'.
Shower.
Wear my non ripped jeans.
Wear my semi decent shirt.
Wear decent footwear.
Add hair wax.
Remove any excess money from my wallet.
Go to the 'Meeting point' and hail a cab.
I went to the meeting point and saw it was deserted. I rang one of my friends (who was actually from Australia studying abroad too) confused as to why he wasn't here- If anyone loves a night out more, it's him!
'Dude, it's sloppy Joe Tuesdays!'
'I know'.
"So, where are you?'
'Uhh, having sloppy Joes'
'I'm here at the bus stop and no one else is.'
'They aren't serving it outside.'
'……Wait, what are sloppy Joes?'
I think I was the most dressed up person in the dining hall that night. I ate two 'Sloppy Joes' on hamburger buns and died a little bit inside.
***
Since my return, I've loved making Sloppy Joes because let's face it- There's nothing more simple that browning meat with some sauce and spices and chucking it on a bun and calling it dinner. While I love the classic salty/tangy flavour (usually made with apple cider vinegar), I enjoy changing it up with this version here which omits it, but adds some delicious curry spices because let's face it- When it comes to spices, me and curry are having an affair. A legal one.
This recipe can use any ground meat and I even made a Vegan version, using crumbled tofu (Although that was for breakfast- Expect a recipe coming your way soon!). I received a fair few requests for more low carb recipes this year. The beauty of this is- For those following a low carb diet, this would be great mixed with brussels spouts or over some roasted cauliflower. For others (like myself)- I've loved having this over this basmati rice or even just eaten by the spoonful.
These are anything BUT sloppy. In both definitions.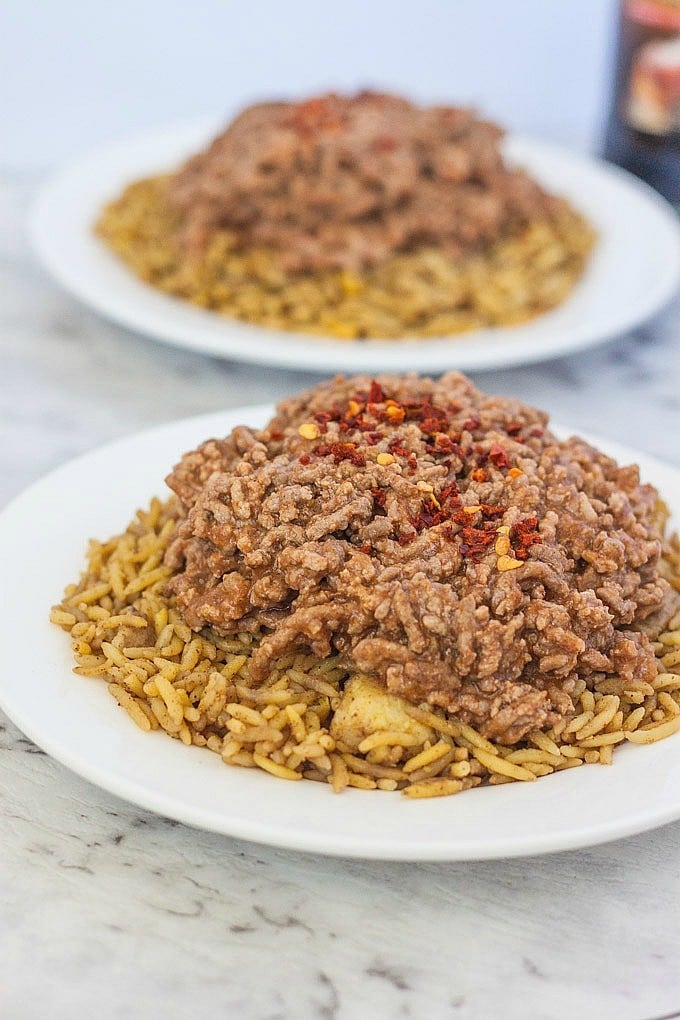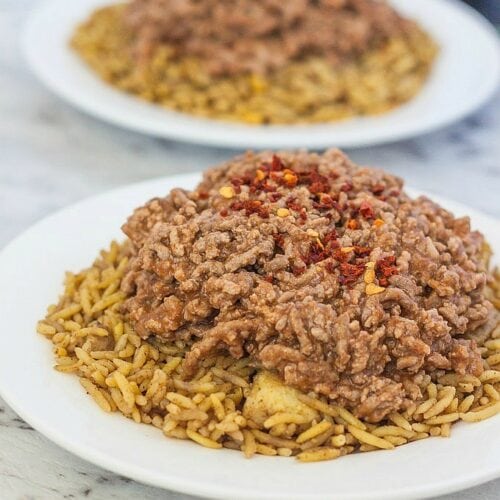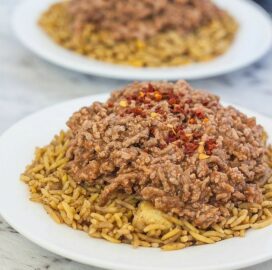 Curry Sloppy Joes
A delicious blend of curry spices, tomato sauce and lean ground beef to make this healthy one pan dish. Perfect for those following a low carb, sugar free or high protein diet. Naturally gluten free too!
Print
Rate
Ingredients
500

grams

lean ground beef

can sub for any ground meat

1/2

onion

diced finely

3

cloves

garlic

minced

1/2

cup

passata

tomato sauce

1

T

cumin

2

tsp

garam marsala

2

tsp

sea salt

1

T

red pepper flakes

optional

Oil or butter for cooking
Instructions
Coat a large frying pan with oil and once hot, add the onions and garlic and allow to fry for 2 minutes, stirring once or twice. Add the ground meat of choice and stir several times, until fully broken up. Cook for 4-5 minutes, or until meat has browned.

Add the pasata, cumin, garam marsala, sea salt and red pepper flakes and mix well until fully incorporated. Allow to cook, stirring occasionally, until most of the liquid has been absorbed.

Remove from heat and allow to sit in pan for several minutes. Serve immediately with extra red pepper flakes if desired.
Notes
Similar to chili or stews, this tastes delicious the day after. It can be refrigerated for up to a week or frozen for up to two months.
If subbing with tofu crumbles, do not freeze.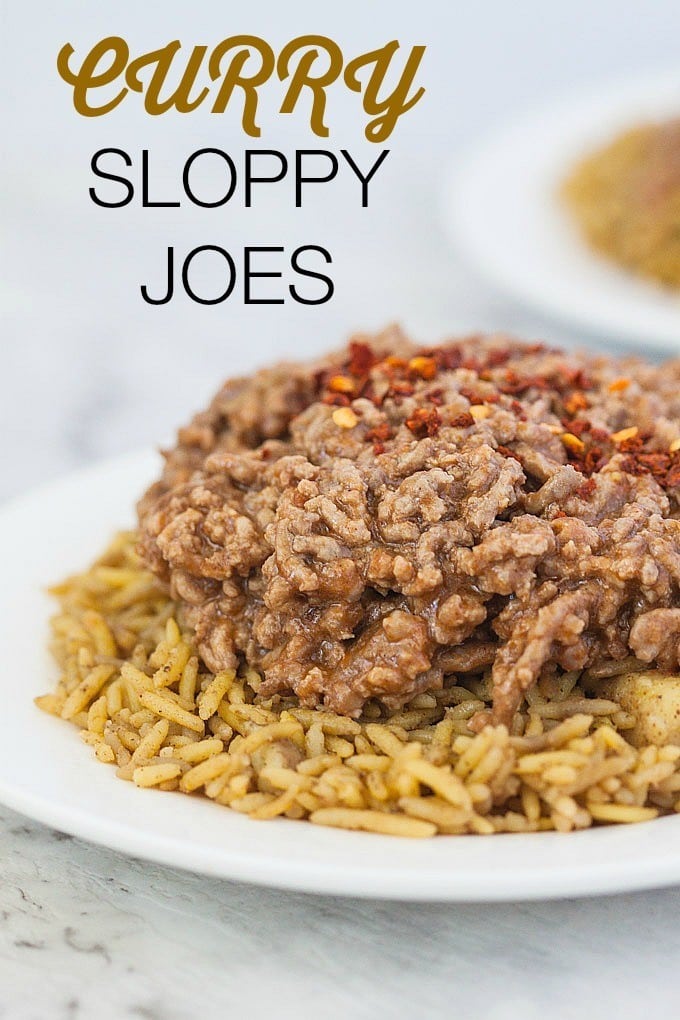 Friends, this blog will be down around Sunday for some tech work. Please bear with me and have a great weekend. Eat something delicious for me.
Linking up with these amazing parties- #recipeoftheweek, RealfoodWednesdays, simple supper Tuesdays, Gluten Free Wednesdays, what's cookin' Wednesdays, Saturday Sharefest, DIY With the SITS and some weekend pot luck lovin
Did you ever or do you currently have a 'pre going out' routine?
Have you ever eaten Sloppy Joes?