"Trying to see Mt.Fuji on a cloudy day is a waste of a day!"
…Said the gentleman at the station counter.
"Oh, I'm sure it will clear up by the time the sun rises. I mean, I came from Australia to see it."
Good one, Arman. Mother Nature rolls out her red carpet for you, just because you are in Japan.
***
It was 6.30am, and I was at Tokyo station. I'd already been in Japan for close to two weeks and was about to cross something off my bucket list- Mt.Fuji.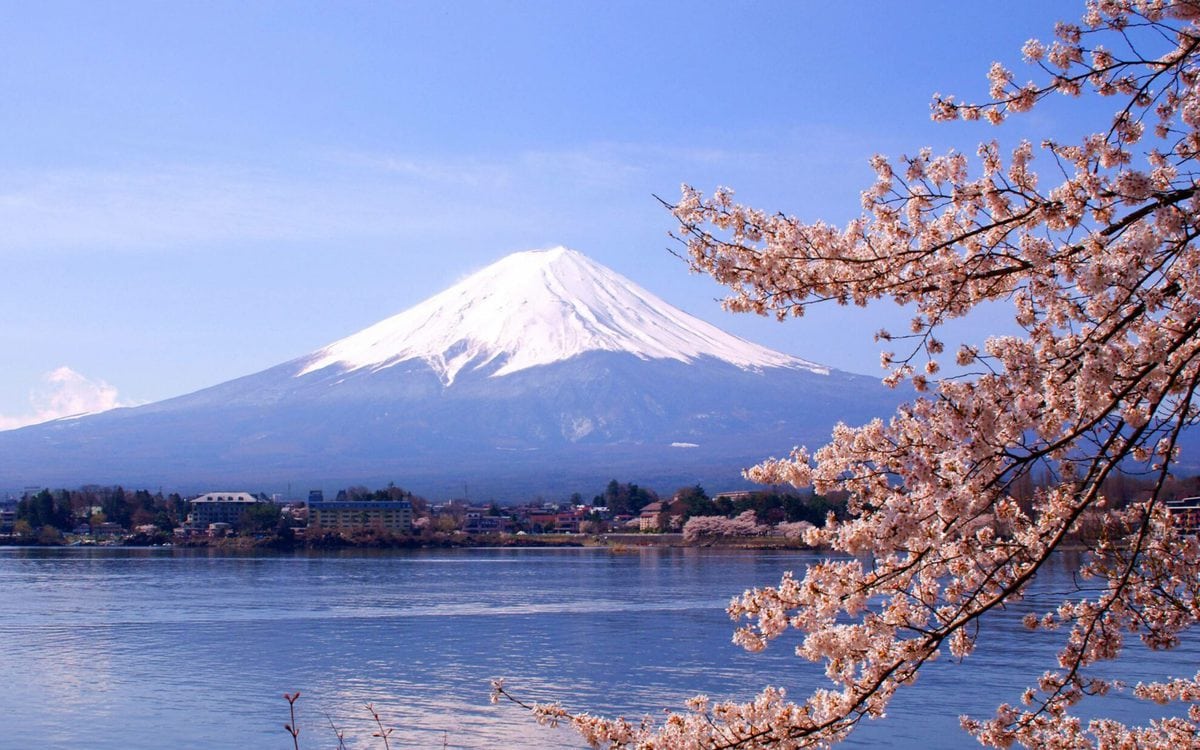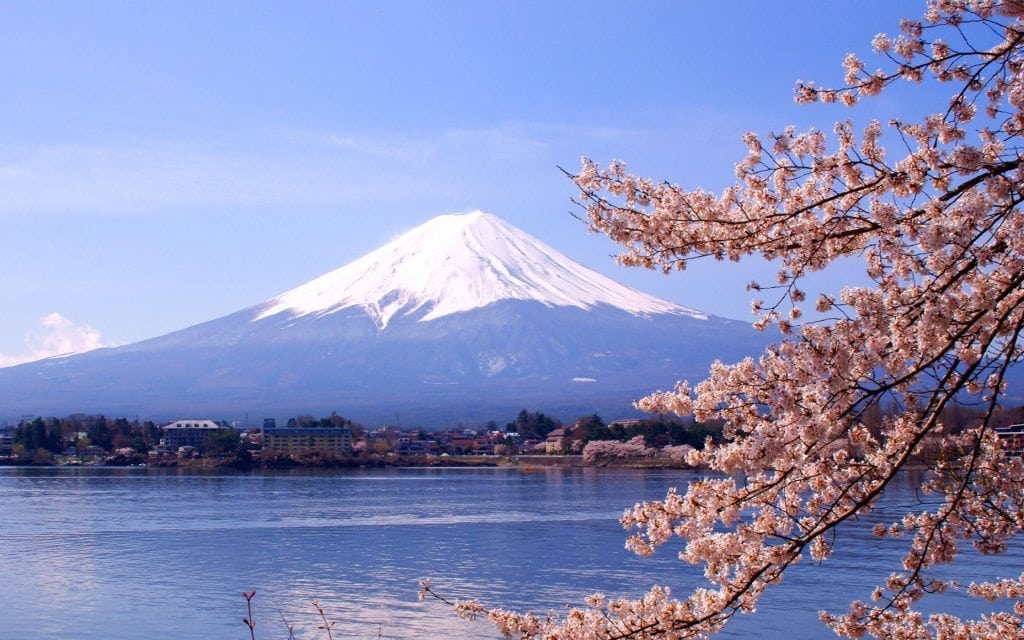 Ever since I was a little kid, I'd always wanted to visit Mt.Fuji. Much of it stemmed from a huge painting of it in my late grandfather's house in Malaysia. Ironically, my grandfather didn't even KNOW it was Mt.Fuji- He was in possession of that particular painting because an attractive stall owner sold it to him at the tourist's market.
ANYWAY.
My train was leaving Tokyo Station at 7.45am, and I had arrived early to grab some breakfast to enjoy on another item off my bucket list- The Shinkansen. For those of you who aren't familiar with the Shinkansen, it's the infamous 'Bullet train', which boasts ridiculous speeds, but you'd never actually feel it. To prep for the 2-hour ride, I grabbed one of the infamous 'Bento Boxes', to eat on the train.
The Bento Boxes can be purchased from one of the multiple shops around and inside the Station. In fact, the first time I was there, I spent close to 3 hours to pick JUST ONE- Seriously, the variety and combinations were ridiculous.
I didn't get my own photograph at the time (pre-blogger days, ha!), but this is pretty close to what I got, almost to a T. Most Bento boxes included some combination of below-
The base(s)- Steamed rice, cold sushi rice, cold soba or spaghetti noodles.
The cold side(s)- Lotus root pickle, pickled plum with miso dip, seared tofu skin.
The cold and/or warm main(s)- Cold miso glazed trout, sweet pickled beets and roast beef, Tamogoyaki (Japanese cold egg omelet).
PS- The below Bento Shop was just ONE of many and ONE of their offerings.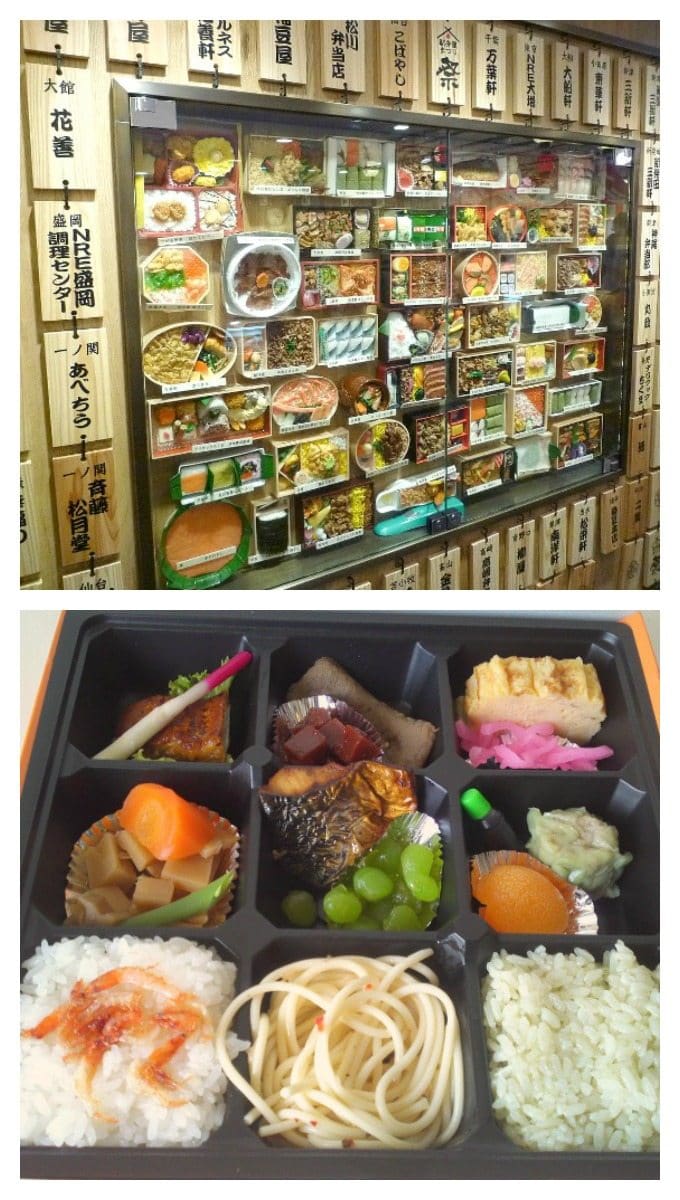 I was set to meet my friend Asano around 11am at Otsuki Station. From there, we'd take a bus to the peaks of a hill which, once you reach the tops, are rewarded with breathtaking views of Mt.Fuji. I'd first met Asano in 2010 when we were both studying abroad in New York. We met, had a quick chat, before getting a special bus which would take us the base of a mountain, which, once you reach the top, would have an amazing view.
Upon entering the base of the lookout, I'm not going to lie- I asked Asano if there were lifts, camels, and/or Sherpas available to carry us up there. It wasn't because I was too lazy to walk (well, partly)– That particular day was insanely cold, and I had purposely bought a 5-pound scarf from Zara to combat it.
It didn't work. I simply chocked myself and ate wool.
WOOF.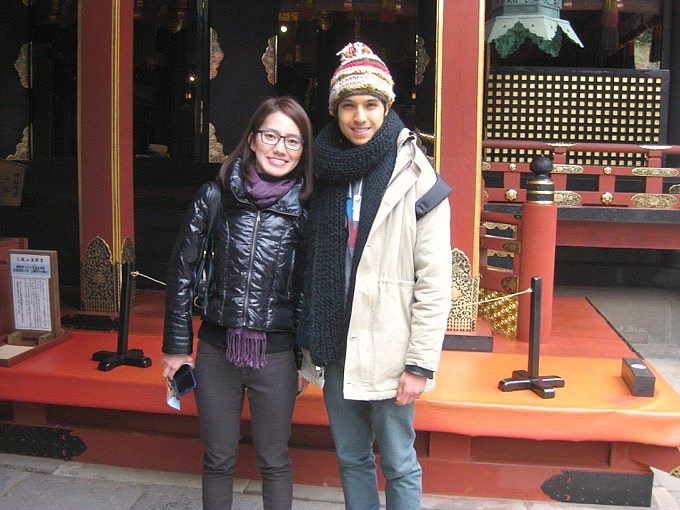 At the base of the mountain, there was an information stand and we were told it would take us an easy 45 minutes to get up to the top and back.
It took us 2 hours.
Anyway, the trek up was beautiful and the wind wasn't too bad. We were told that we might spot some local wildlife and I had my camera out in the hopes of seeing some. I seriously thought I had seen a panda moving amongst the trees. I whipped out my camera, screeching to Asano of my amazing find.
Asano kindly pointed out that it was a rock.
We continued walking, and I asked Asano to stop around half way through to 'take some photos'. In actual fact, I was dying of heat under my five-pound choker. I used this time to take photos of the locals who use this as their 'casual walking trail.'
CASUAL WALKING TRAIL.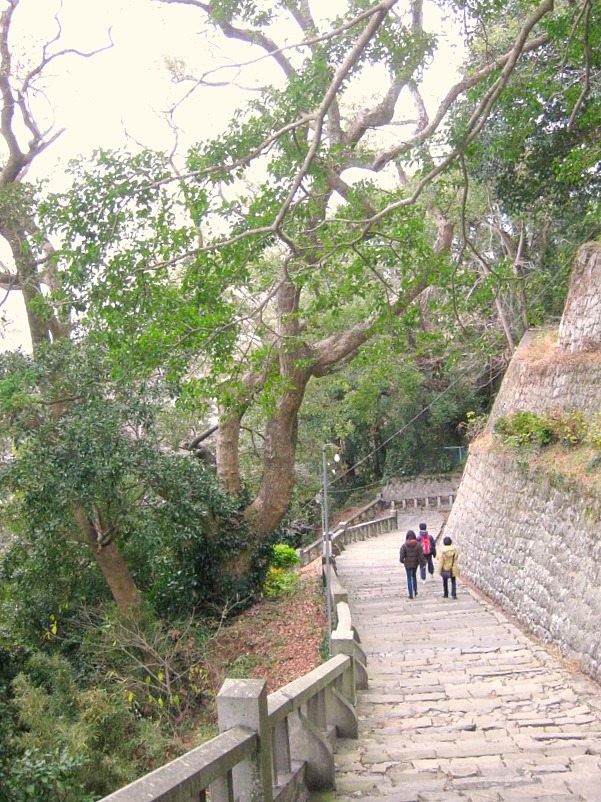 We reached the top and it wasn't what I was expecting. The surroundings looked like it had gotten a tourist makeover, with several stalls and some artificial gateways designed. It kind of reminded me of the decor they install during Chinese New Year celebrations in Australia. I jokingly asked Asano if people were going to pop out and start dragon dancing and beating drums.
She said no. We were in Japan.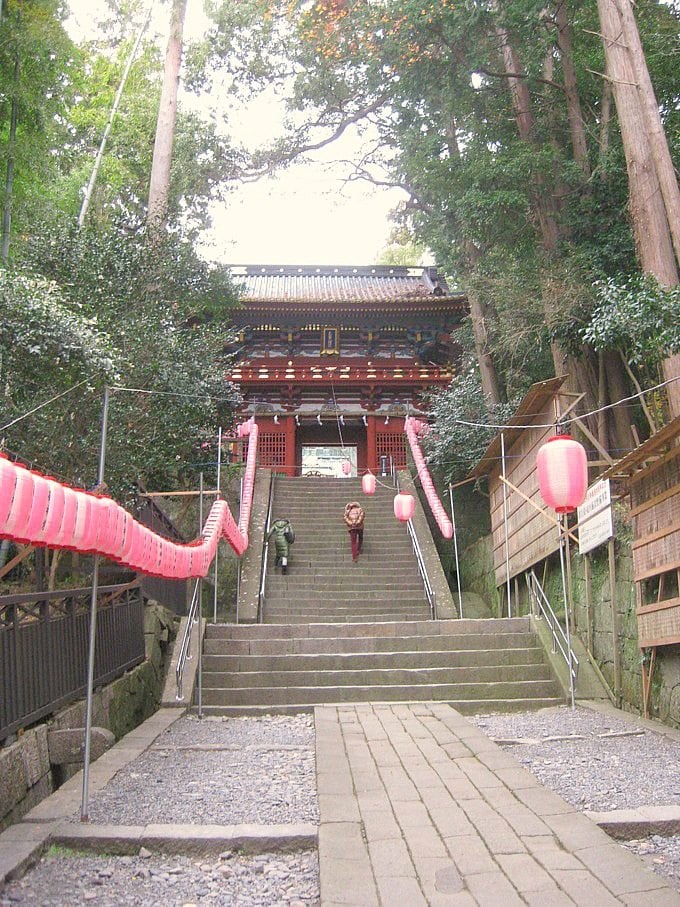 Unfortunately, the fog has worsened and coupled with the sun moving direction, we couldn't see a single mountain, let alone Mt.Fuji. After 15 minutes of waiting for Dragons to pop out for the sun to move, we admitted defeat and made the trek down. I asked Asano if she'd get upset if I 'accidentally' pushed her down the hill.
She didn't say anything.
We reached the base and decided to get some lunch and work out how best to tackle viewing this infamous mountain. We were determined to get a glimpse of it. After some googling (Asano on her high-tech wifi) we found a hotel in close proximity which boasted 'Mt.Fuji views' from their property. We took a cab over there and pretended we were staying at the hotel. The staff at the front desk clearly knew what our agenda was and directed us to the cafe area….to order BEFORE we checked out the views.
With overpriced green tea in our hands, we ventured out to the outdoor area and it was AMAZING…ly brown and barren. I asked Asano if I could run through it shrieking 'THE HILLS ARE NOT ALIVE'.
She didn't say anything. Again.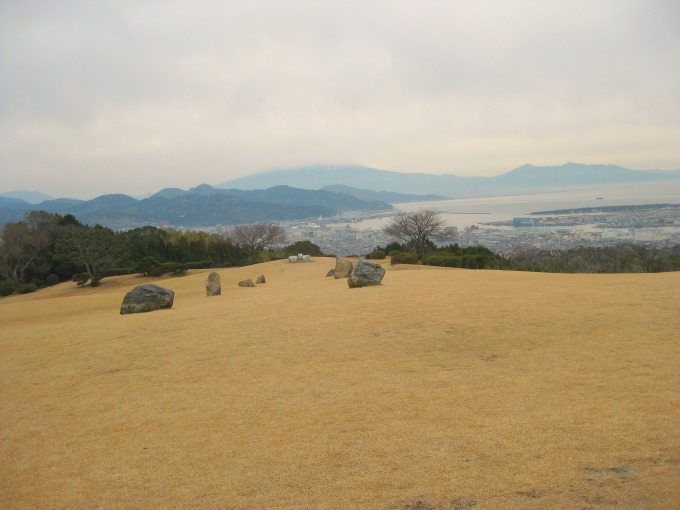 The mist has parted slightly, but we couldn't work out which direction Mt.Fuji was, let alone which mountain WAS Mt.Fuji.
We found an area where the unappealing yellow hues weren't present, and I posed in front of what I hope to be the infamous mountain.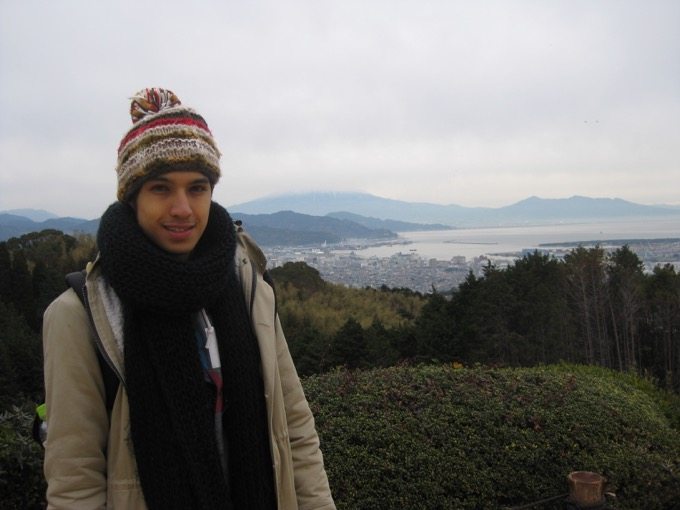 Asano and I took the bus back to the train station. I went to the platform where trains were heading towards Tokyo and Asano, the opposite direction. We said our goodbyes, promising to catch up again soon, somewhere in the world.
Asano probably just agreed to make me happy.
Just kidding.
I arrived back at Tokyo station close to 8pm, a little disappointed, but determined…to find some ramen because I was once again an ice block. As I walked past the Shinkansen gate, I saw the same man I'd conversed with at the start of my journey.
"You didn't see Mt.Fuji, did you. Next time!"
Sure thing, mate.
Next time.
Mt.Fuji = 1. Arman = 0.
Until next time.