Getting Owned By London in 24 hours
The man who can dominate a London dinner-table can dominate the world. -Oscar Wilde
"I have the most genius idea ever."
"What."
"You know how we planned on checking out the London Eye this afternoon? Let's go first thing in the morning. Apparently, you can see London in its entirety from up there! We might be able to cross off a few sights while up there. We'll also beat all the crowds."
This was the start of multiple errors which kicked off the time my friend and I spent in London.
DON'T OUTSMART THE LONDON EYE. EVER.
"Isn't this a nice view?"
"Sure! I feel like I'm exhaling from a massive cigarette."
The receptionist at the hotel warned us against going to the London Eye early in the morning. Sure, the crowds would be less, however, there was a great chance that it would be overcast. It would also be much more difficult to see sights further in the distance.
We took a chance and went.
Don't let the photos deceive you- I couldn't see a single thing. In fact, I probably had a better chance of seeing Mt.Fuji.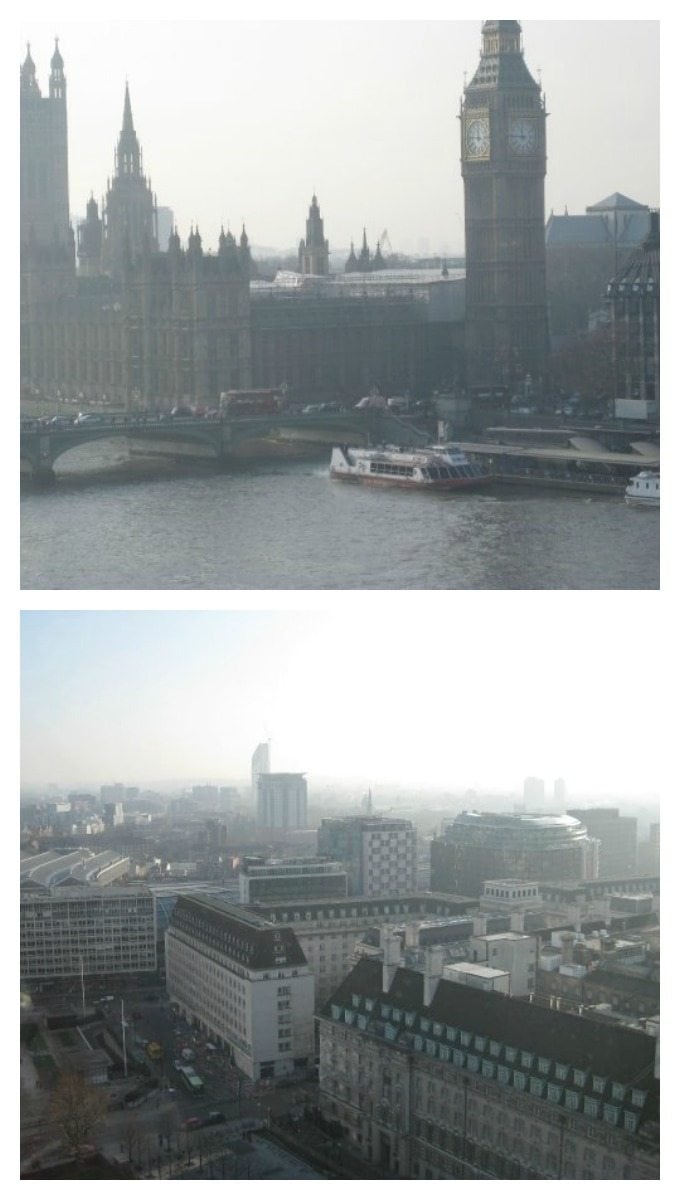 Oh well, went back the next day and took a photo in FRONT of it.
….and closed my eyes.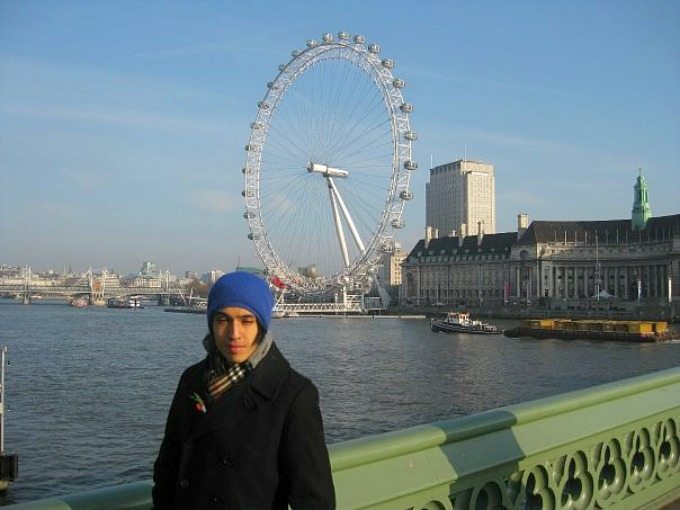 THE QUEEN'S GUARDS AREN'T PHOTO ACCESSORIES
"Man, we are on NEIGHBOURS. Your country's favorite Aussie tv-show!"
That was the final excuse we used to get a photo with them. It was also the final excuse which failed miserably.
After our failed attempt at using the London Eye as a map, we DID stumble our way (after asking a plethora of people) to Buckingham Palace. We probably didn't need to ask, but rather follow the hoards of tourists…and the lovely smell of horses.
Sorry, ROYAL horses.
We spotted the guards standing by the gates, with several walking around in pairs. We thought it was a little odd that no one else was around taking photos with them, but we also knew we were both a little random.
ANYWAY.
The guards didn't say anything to us, and we tried everything to get their attention. Eventually, some other guards came up and started telling us off. This was when we tried using excuses to get a photo with them. From walking all the way from Ireland to get here (Luke), saying we were Australian refugees (Luke) and even telling them we were royalty (Luke, again).
We ran away, our stomachs rumbling, and no photo with a guard.
Too bad, they were probably focused on that night's synchronized swimming practice.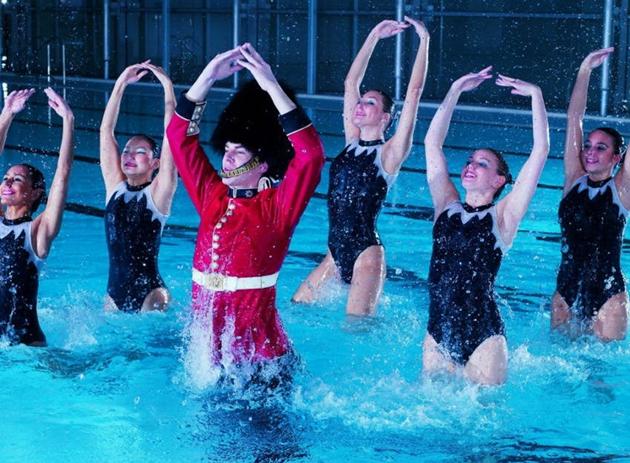 DON'T ASK NON-BRITISH FOLK FOR BRITISH FOOD RECOMMENDATIONS
"We need to get fish and chips. That's the quintessential British food."
"How about we just ask a local? There's probably something more 'British' than that!"
I used to think I was good at reading accents. Clearly, I was not. We spotted a couple who looked like they were in their mid-twenties. We randomly stopped them and asked where they'd recommend some amazing British food.
"Oh, you guys NEED to go to Itsu! It's just down the road."
"Is it British?"
"Oh yes! The best I've ever eaten!"
We thanked them and walked off in the direction towards Itsu. While Luke was excited with this endeavor, something about the name 'Itsu' made me feel a little reserved.
Turns out, my reservations were correct.
Enjoy my very British (CHAIN) lunch-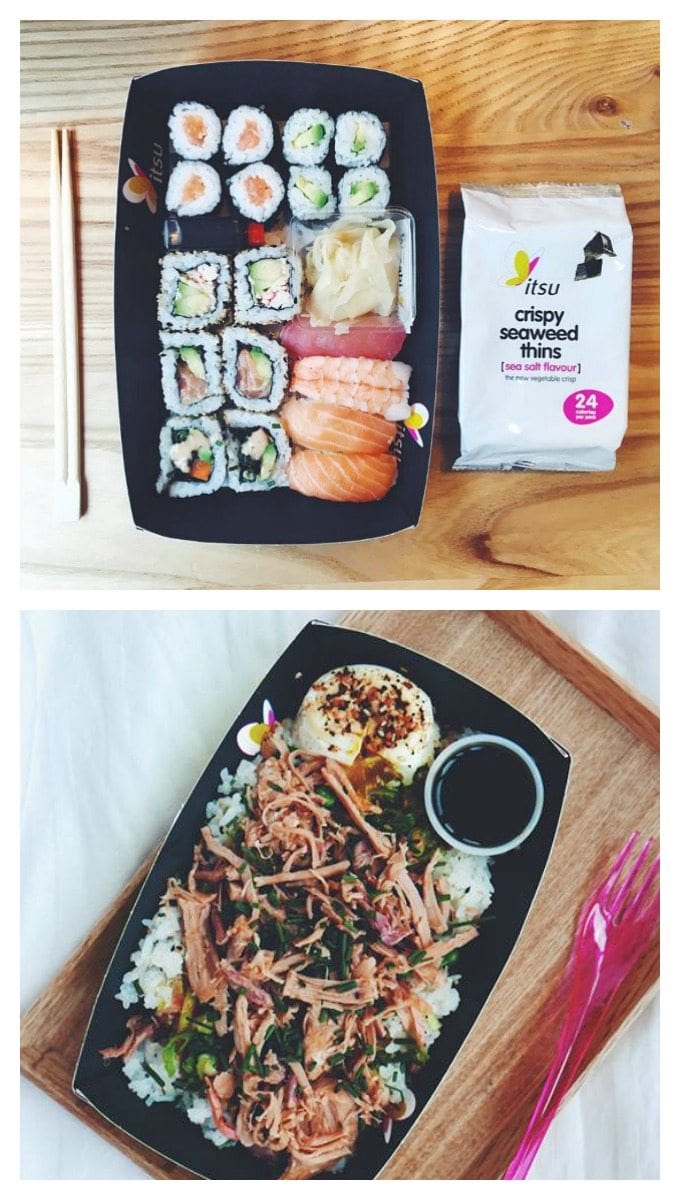 DON'T ASK WEALTHY BRITISH FOLK EITHER
"You failed with lunch. You will NOT fail with dessert. I want a true British dessert. You keep your mouth shut."
We'd just left Itsu and I'd convinced Luke not to also stay to enjoy the very British 'Green Tea Frozen yogurt.' I was set upon finding a true British dessert, so asked a few people first before settling upon our next culinary delight.
"Hi, would you know where we'd be able to get some classic British desserts?"
Person 1- "Harrods food court- They have the creme de la crumb."
Person 2- "Hands down, Harrods. You can't get any more British than that!"
Person 3- "Downstairs at the store, Harrods. Your eyes will drop at their amazing variety- Your sweet teeth would thank you!"
I'm not sure if these three people mistook me for looking like a wealthy Aladdin, or mistook my $10 scarf I bought in a French stall as a poor Burberry copycat. I'm not sure if my accent made them think I was rolling in the gold, or if my battered black wallet was considered couture.
My eyes DID drop at the Harrods food court.
They DID have classic British desserts.
…You probably had to be a prince or a shah to enjoy ONE of them.
***
We went to a frozen yogurt place nearby (Snog), and drowned our sorrows in sugar-laden, non-dairy, non-fat disappointment.
I ate it with my pinky raised…and a scowl.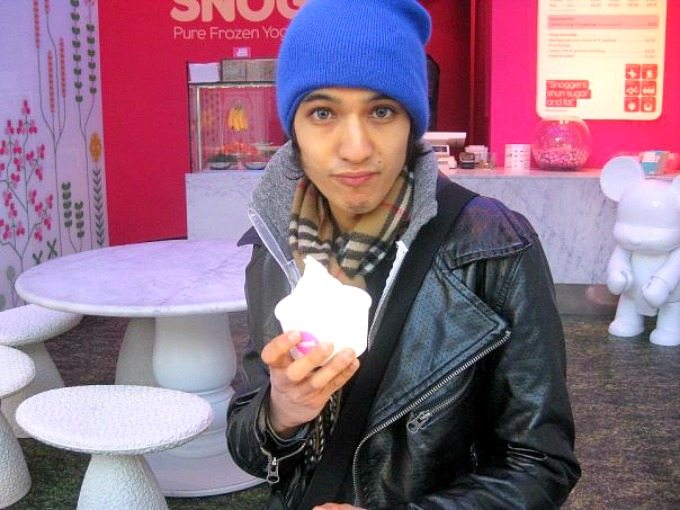 NEVER UNDRESS A MANNEQUIN, UNLESS YOU WORK AT THE STORE
"Dude, TOPSHOP. We could buy all these clothes you can't get in Australia and wear them out at the clubs."
In Melbourne during my 'peak clubbing period' (to this day, I still try to erase it from my memory), most guys followed a certain dress code- Classy shoes, skinny jeans, and a fluoro t-shirt.
And if you were like me, lion inspired hair.
ANYWAY.
Topshop had been high on our list, as we planned to stock up on well-priced t-shirts, jeans, and other necessities. After being blown away by both the prices and the ranges, we started piling up things to try on and buy. I spotted these awesome ripped jeans, but they didn't have my size. I asked the sales assistant who checked out back, but advised me that they had sold out.
FAIL WHALE…
Until I spotted them on a mannequin.
"That tourist is fondling the mannequin!"
"NOooooo. I want those jeans- they are my size."
"Your hand was down his crotch."
"I was unzipping them. UNZIPPING them! You guys glued them on the mannequin"
"I think you guys have had enough in here."
Thankfully, neither of us had burnt our fluoro goodies yet.
***
We were exhausted from our first day and nothing sounded better than buying some cheap, beer battered fish, chips, and calamari, and headed back to our hotel to eat.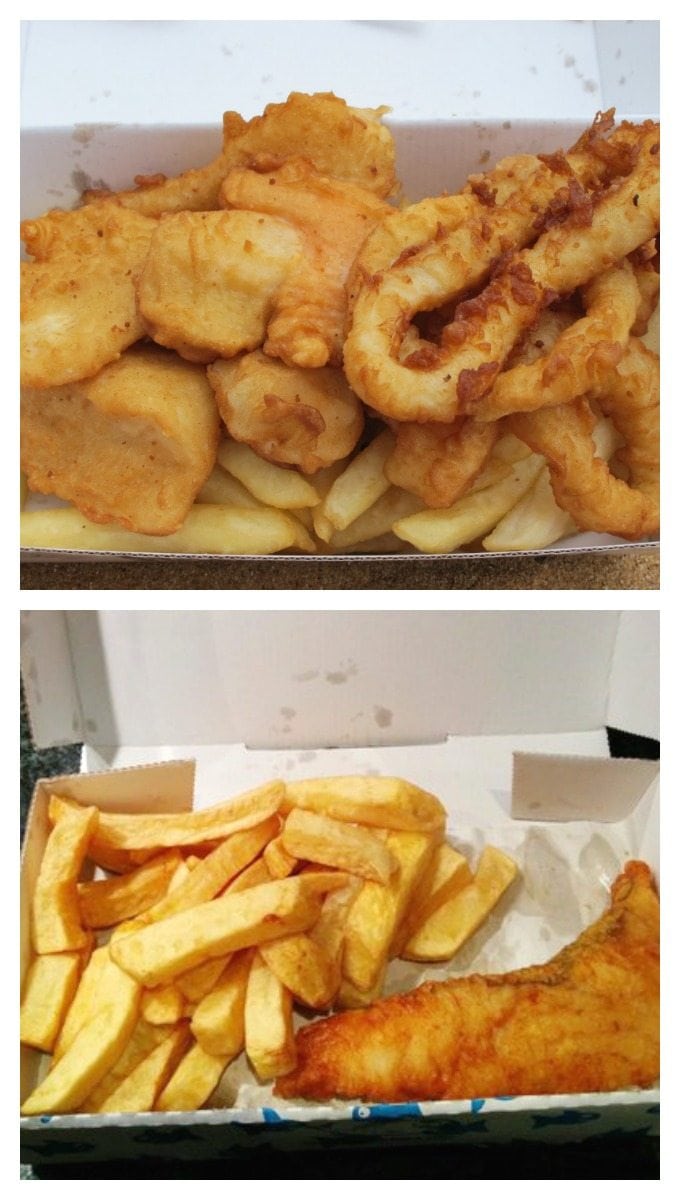 After full tummies, we got a second wind and decided to hit a popular bar down in Soho- Bar Rumba.
Just our luck.
It looked like the entire menswear team from Topshop were there too.
Thank you, London. You owned us within 24 hours.
Bottoms up and here's to day 2.
Have you ever been to London before?
Ever undressed a mannequin (for the right reasons!)?