I cannot believe its already almost the end of September– this month…Where did it all go? I swear time is flying by faster and faster. And whoever said time flies when your having fun lied- I definitely don't consider hot dates with textbooks fun.
Firstly, I'd like to put it past you guys of a weekly series I'm thinking of starting called 'He think/she thinks'. After all the feedback I received on my posts regarding male blogging, male body image and my personal experiences with it, it really illustrated the different thoughts and opinions surrounding 'loaded' issues in terms of a male viewpoint VS a female viewpoint. I'm thinking of once a week getting some feedback on topics relating to things like  body image/diets/media pressure and having a female blogger give their thoughts/opinions on it and I'd present my thoughts/opinions and see how our perspectives are similar or different. Let me know your thoughts! 
Anyway, its time for another round of Off the Cuff Fridays! I finally got around to making a little banner for it! Its very basic but it'll have to do- I am as talented as a chicken when it comes to anything to do with art or drawing (hoping that chickens are like that too).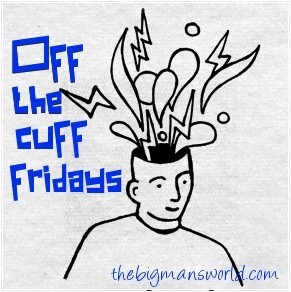 MY OTHER RECIPES
Never ever make promises on a blog. On Monday's post, I stated how if I were to ever go to the gym again and it was empty, I would twerk in the squat rack. Big mistake. On Tuesday, I went to the gym and it was DEAD. Another mistake? I'm a man of my word.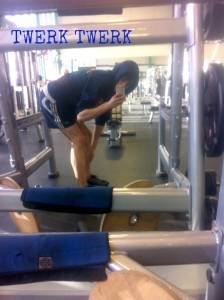 Bloggers have some of the greatest recipes I have ever come across. However, one thing that grinds my gears is when you call a recipe something which does NOT match its name. Adding a banana to oatmeal does NOT automatically make it banana bread or adding a square of chocolate to your pancake mix does NOT suddenly make it a German Chocolate cake pancakes. Although, there are some that do. ENTER- Alexis' Apple Pie smoothie. I had this post workout and part of me wanted to do a second workout purely to down another one. (Although mine did not look anywhere near as appeasing as hers, so enjoy her picture)
Never ask me to give you a pick up line to use. I was at a bar the other week with some mates and one of them saw this girl he fancied and apparently needed a quick pick up line that was original.
I offered him this-
Your lobster lips make me feel eaten.
Your quirky nose, It'll never be beaten.
Your dark eyes make my contact lenses tingle.
Your brown hair makes Hermione Granger giggle.
….Their conversation didn't progress from there. My bad.
Finally, time for some #strangebutgood action! Strange because of how it resembles bread without traditional bread ingredients and the added pre cooked savory roasted kabocha. Good because…well, it tasted good (especially with Vegemite). Today's recipe is pretty basic, but the beauty of it is its versatility. The base makes a grain free flatbread but adjust it to make other grain like bases! Want an instant pizza base? Done. Want something to wrap around some tasty fillings? Done. Feel like a sandwich but don't have bread? No problems. Want it to be gluten free/grain free/high protein? Done. Thank you Laura for hosting the strange recipe appreciation and thank you Kierston for hosting the…recipe appreciation.
Grain free kabocha flat bread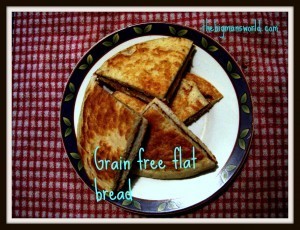 Serves- 1
Ingredients
3 T coconut flour
1 T psyllium husks
1/4 cup pre cooked kabocha, mashed (can sub with pumpkin/applesauce/mashed starch)
5 egg whites
Spices- be creative here- I used mixed herbs, salt, pepper and cayenne pepper
1 T nutritional yeast (optional)
1/4 tsp baking powder
1/4 tsp baking soda
Combine the coconut flour with the psyllium husks, baking powder, baking soda, nutritional yeast and spices. Mix until well combined
Put the egg whites into a blender or a large mixing bowl. Add the dry mixture into it and blend (using blender or stick mixer ) or omit your arm workout for the day and use your hands. Mixture should be thick and free of lumps.
Stir through the pre cooked kabocha and blend once again until fully incorporated
Heat a pan on low/medium heat and pour batter onto it. Cover with a lid until the sides begin to brown and the bread can easily be moved. Uncover and flip the bread and cook until the other side is golden brown.
Remove from pan and top with toppings or be creative!
Note- This recipe base is so versatile so play around with ways to use it. I've made a pizza with it (topped with cheddar and marinara sauce), made a burrito with it (filled with ground beef, salsa and avocado) or just vegemite and butter. Next week I have a sweet twist on this which I cannot wait to share!
Hope you all have a great start to the weekend filled with self love, good company and some necessary twerking.
What are your thoughts on a 'He thinks/She thinks' weekly segment? Would you be willing to provide your point of view on one of those related topics?
How do you feel about recipes with titles like 'chocolate cake batter oatmeal' or 'cinnamon roll pancakes' which clearly are NOT what their name suggests?