Grilled Sweet Chilli Chicken Burgers
Get your grill on with this delicious grilled chicken burgers which are coated in a sweet and spicy chilli glaze! Flavourful and juicy, these are also perfect for meal prepping or quick, easy weeknight meals- Paleo, gluten and grain free!

"Ask Arman to tend the grill, he's the man here".
To this day, my friend Michelle dies a little inside at making that suggestion.
A few years back, a group of us had organised to have a barbecue in the park- It was still Summer and it was the perfect time to have one. The primary and high schoolers were back at school, we had 2 more weeks of freedom before our final year of university and the weather had changed from searing hot to 'grill pan just warming up' hot.
What was supposed to be a group of 12, dwindled to a group of 8. The other 4 guys had opted to go to the cricket for the day (last minute discount tickets). They initially invited me to go along with them but watching the cricket is about as riveting as watching Donald Trump attempt at being a comedian. BORING.
So I had a hot date with seven of my female friends with intentions of sitting in the sun and eating a myriad of barbecued goodies. Or so I thought…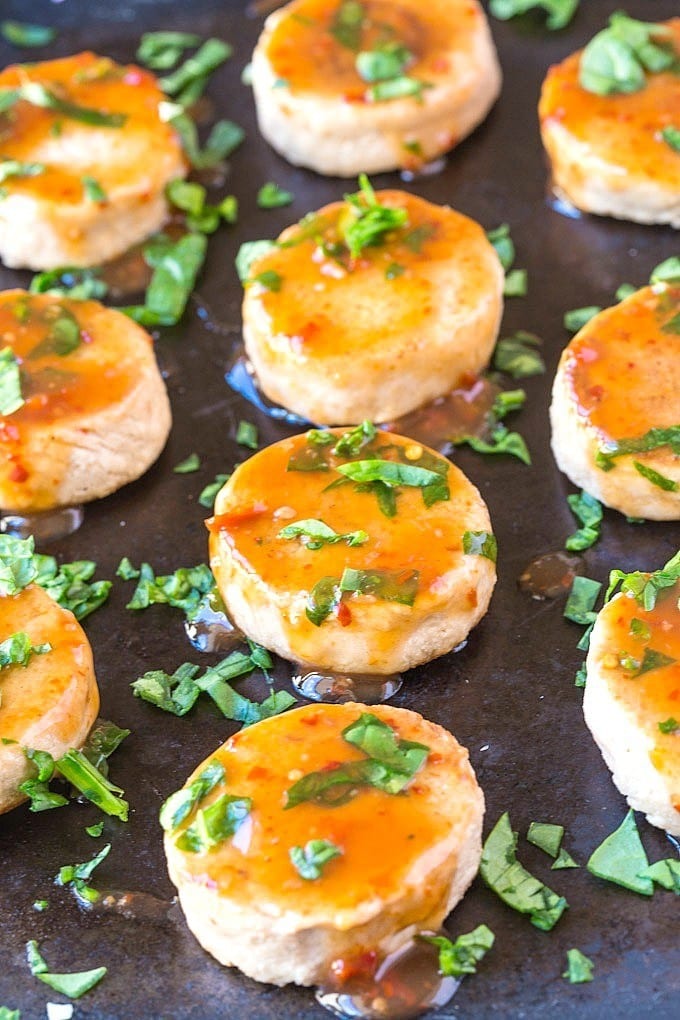 Michelle and the others had gone to amazing effort to marinate meat, make chicken skewers and veggie kabobs. Once we arrived, Michelle assigned grilling duty to me. Growing up, I always loved eating grilled meats but to that day, had never actually used a grill myself. Instead of swallowing my pride and admitting my inability to use the public barbecues, I went over and spent a good 20 minutes working out how to turn the damn thing on.
Oh wait. You need a lighter or a match stick.
I looked over at the guys on the grill next to me and saw they had oiled the grill, covered it and left. I thought that was the method to do it so turned on the heat, coated the grill in oil and then put all the meat and veggies on it. I covered it and left….
20 minutes later, the grill next to me was simmering away but mine was smoking. I lifted the lid and was greeted with a punch of smoke that I started chocking. After my mini panic attack, I realised that while I had copied the grill dial to match that of those next to me, mine was on the opposite side which meant I had to turn it the opposite direction.
It meant all the delicately prepped meat and veggies were now like overcooked kale chips- You pick one up and BOOM. It disintegrated. Let's just say that week's wages went towards buying sandwiches, drinks and a slice of humble pie. Scrap that, the entire damn pie.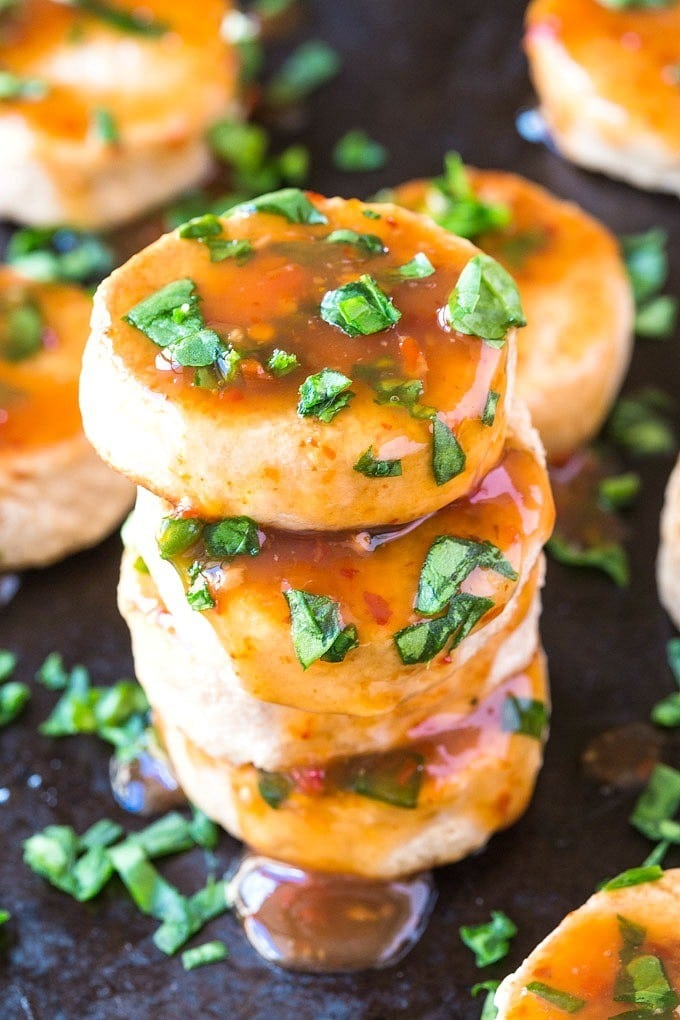 Today's recipe is perfect for whipping up on the grill or, if your anything like me, grilling over the stove. I recently posted a recipe for the best chicken patties and even more recently, a sweet chilli glazed salmon. I loved both of them and thought…why not combine them? While a chicken and fish marriage is still yet to happen (technology or God, do you hear me?), we can marry the best parts of both these recipes into one- Grilled Sweet Chilli Chicken Burgers.
I adapted the original chicken patty recipe to make it smaller and I guess slider like? I refrain from calling them sliders because I couldn't physically make them, unless I were to decapitate some standard burger buns…Oh just you wait. Slider buns may be the first things I buy once I set foot in New York. Okay, back to these burgers.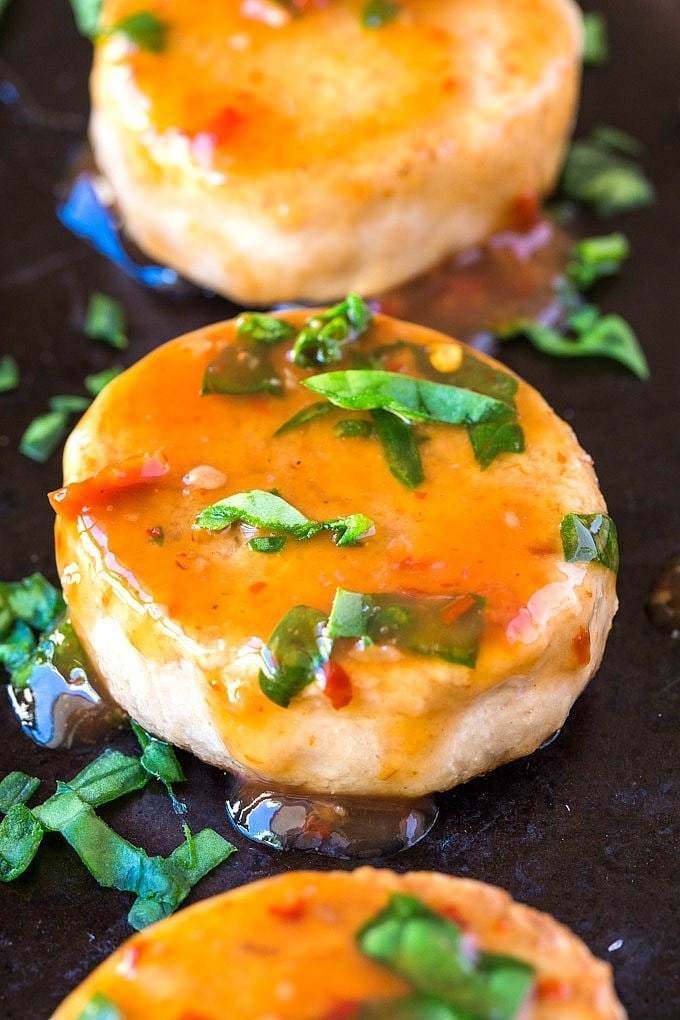 These Grilled Sweet Chilli Chicken Burgers are so flavourful, juicy and completed perfectly by the sweet chilli drizzle. I made them completely paleo by using coconut flour in the mixture to help bind it with the egg, however any flour can be used. I also added a tablespoon of the sweet chilli sauce in the batter but that is optional- You can simply use it as a post grilling drizzle. These take less than 20 minutes to whip up and are perfect for grilling season, weeknight meals and even during meal prep. You can do it over an outdoor grill or barbecue or as I have done, over the stovetop on a grill pan.
Make these Grilled Sweet Chilli Chicken Burgers and be thankful I'm not tending your barbecue…Unless you have your favourite take out place on speed dial.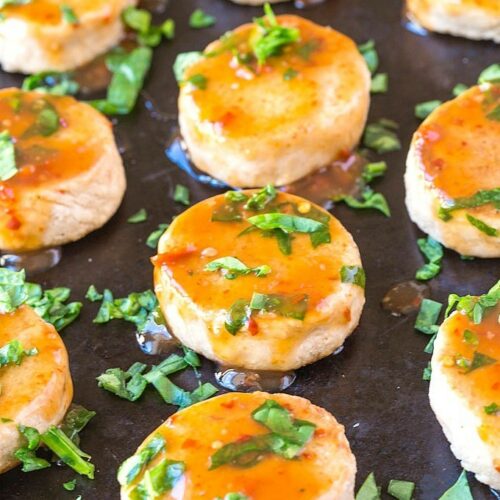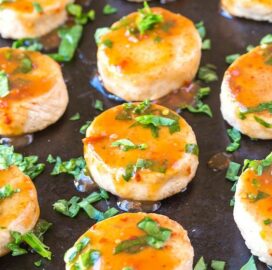 Grilled Sweet Chilli Chicken Burgers
Get your grill on with this delicious grilled chicken burgers which are coated in a sweet and spicy chilli glaze! Flavourful and juicy, these are also perfect for meal prepping or quick, easy weeknight meals- Paleo, gluten and grain free!
Print
Rate
Ingredients
1

kilogram

thigh chicken pieces

fat removed (Can use pre ground chicken)

1

medium onion

chopped finely

1

clove

garlic

chopped finely

salt

pepper

red pepper flakes

optional

2

T

coconut flour

sifted

1

large egg

1

T

chilli sauce of choice

optional

Sweet chilli sauce to top
Instructions
In a food processor or powerful blender, add the chicken thighs, onion, garlic, salt, pepper and red pepper flakes and blend very well.

Remove from blender/food processor and place into a large mixing bowl. Add the coconut flour, egg and chilli sauce and mix very well. Using your hands, form into mini burger or large burger patties.

Coat a large grill pan or frying pan with oil. On medium heat, once hot, cook the burgers on each side, approximately 3-4 minutes, before flipping and cooking for another 3-4 minutes or until cooked. Repeat until all burgers have been cooked. Coat with sweet chilli sauce and serve in burger buns or as it is.
Notes
The meat can be prepped in advance and cook once desired.
If you use pre ground meat, I would recommend one which has some fat in it for flavour and not to produce a rubber like texture.
You can sub the coconut flour for almond or any flour of choice- If you omit, the burgers will be more loose.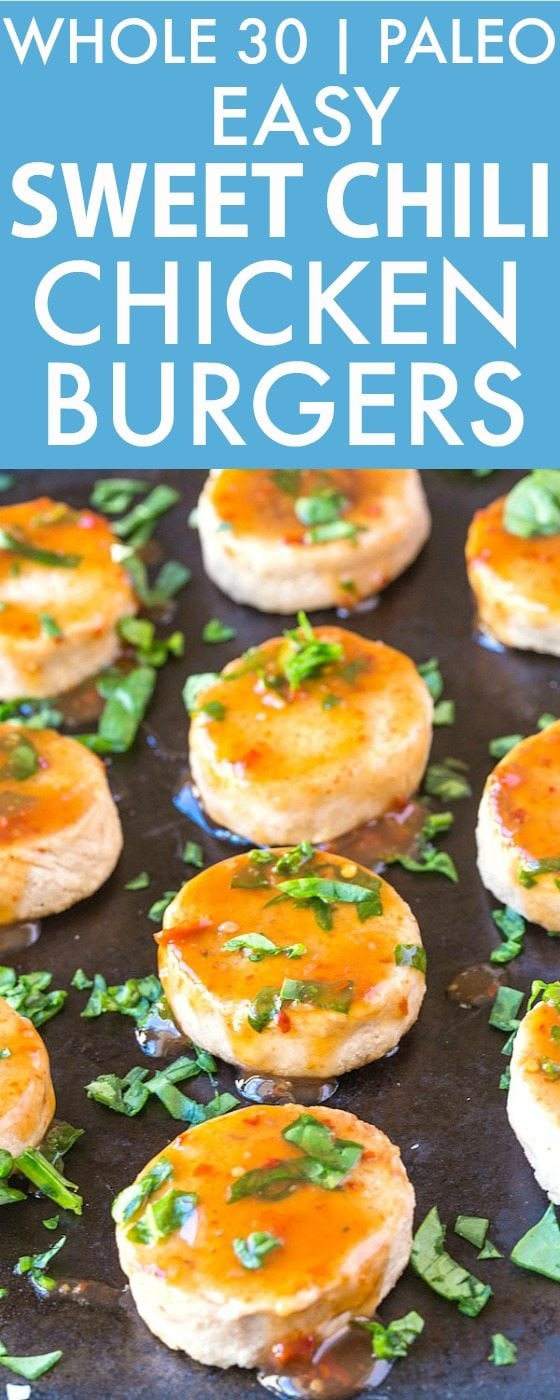 How are you with the barbecue or grill?
What's your favourite thing to chuck on the grill?