Clean eating and delicious "Paleo" Nutella cups using just three ingredients, and can be made completely sugar free! Quick, easy and satisfying, these Nutella cups are naturally gluten free, paleo, vegan and dairy free!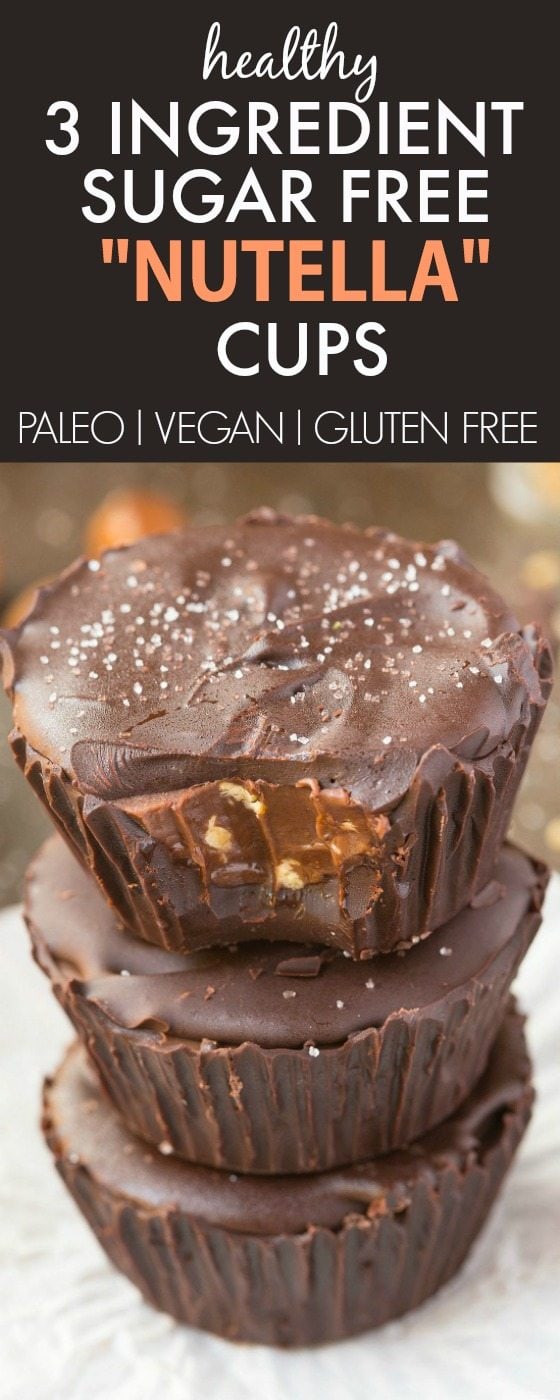 "Now that summer is in full motion, we say farewell to our cake tins and muffin pans, until the pumpkin hits our shelves."
Wrong.
While the ovens may be enjoying some time out of the limelight, it does NOT mean traditional bakeware and cookware get ignored too. I'm kind of excited for a new mini-series of recipes to share with you all in the next couple of weeks- Easy, delicious no bake recipes which need a basic muffin tin, and nothing else!
Oh wait, and a mixing bowl and ingredients but that's not relevant.
A MUFFIN TIN.
That's all.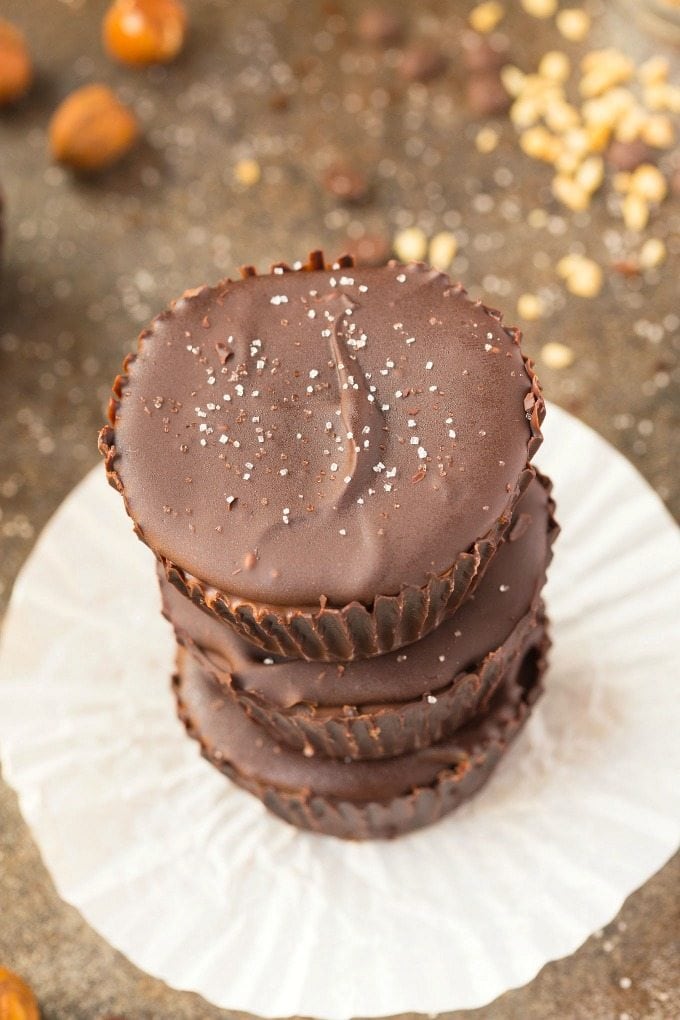 I've been having a ton of fun this past week, in between cookbook work, testing out various snacks all made in this multi-purpose bakeware! Today's recipe was inspired by the recipe Ashley shared on here with us last week. My sister Niki has been asking for them, but wanting her favorite spread in it (Nutella) and in a larger size- Enter muffin tins.
If you are a regular reader of TBMW, you'd know that after I make a basic recipe, I love experimenting with it and seeing if it can be adapted in other ways.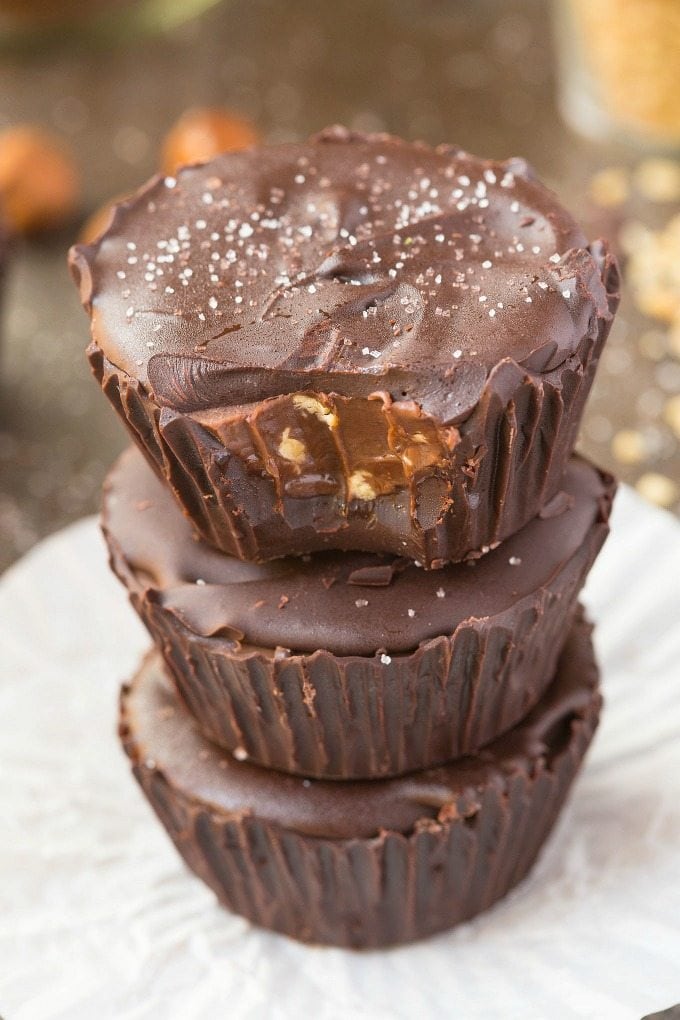 Clearly, traditional Nutella is not suitable for those following a vegan, gluten-free or paleo lifestyle. Ironically, for the last year or so, I've been making my own homemade 'nutella'/chocolate hazelnut butter. It is not only cheaper to make, but also ridiculously easy to do- Toast hazelnuts, blend them or use a food processor and voila- Instant hazelnut butter! To make it 'Nutella' like, I'd simply blend as much or as little hazelnut butter with cocoa powder, coconut palm sugar and a dash of sea salt and voila- Instant Nutella. Saying that, I'd always been keen to see if it would taste any different if I made it completely sugar free, using my favorite monk fruit sweetener (a stevia like blend with no bitter aftertaste).
To keep the sugar free theme happening here, I also tried a new to me sugar free chocolate brand, Lily's. They have a stevia sweetened line and I was keen to see how they'd work, and to see if they'd have a bitter aftertaste or not. Fortunately, I couldn't taste any, and they worked out well. Unfortunately, they aren't vegan-friendly, so my stand-by dairy free chips are always a winning option.
For those of you with no dietary restrictions whatsoever, be my guest- Standard, classic Nutella or this amazing hazelnut butter works just fine- Ask Niki, who enjoyed a batch with both of those!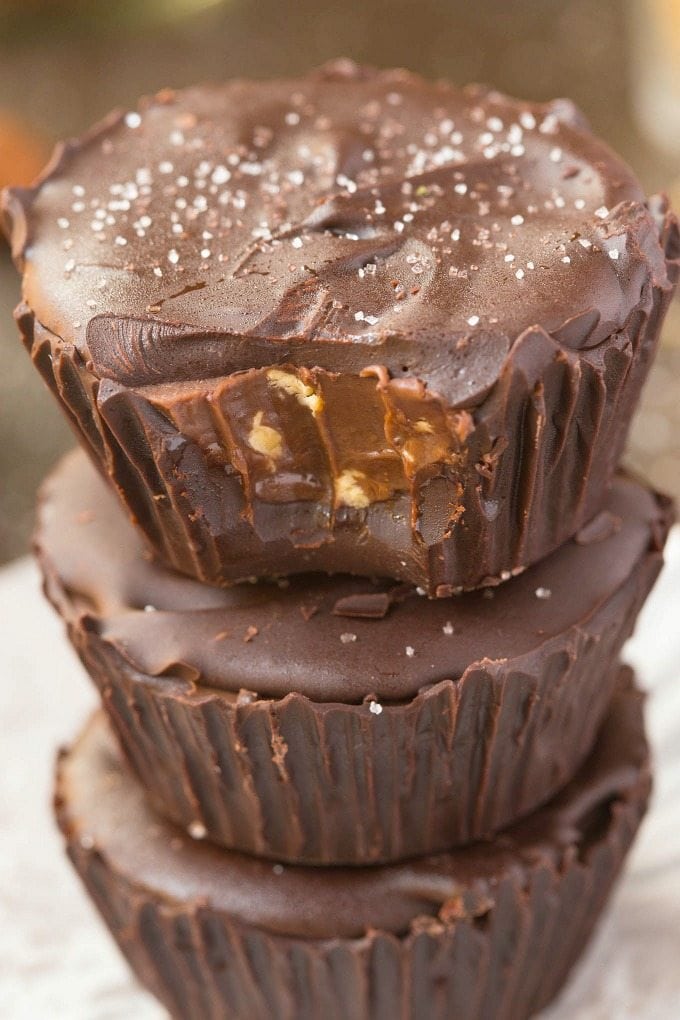 These healthy three ingredient "Nutella" cups are a no-fuss, snack or dessert to enjoy which takes minimal prep and the perfect cure to that ever-present sweet tooth! Unlike traditional chocolate filled cups, these contain no fillers, white sugar, dairy, milk, soy or palm oil and much cheaper too! The base uses either a sugar free or dairy free chocolate, paired with coconut oil. The centre is filled with homemade Nutella and all you need to do is wait for it to firm up! Depending on which exterior and interior you opt for, these three ingredient "Nutella" cups are naturally gluten free, paleo, vegan, dairy free and can be completely sugar free!
HACK! Texture lovers, this one is for you- Before filling your cups with the homemade sugar free Nutella, add a handful of crushed/blended hazelnut pieces! They provide a random and delicious crunch within each centre!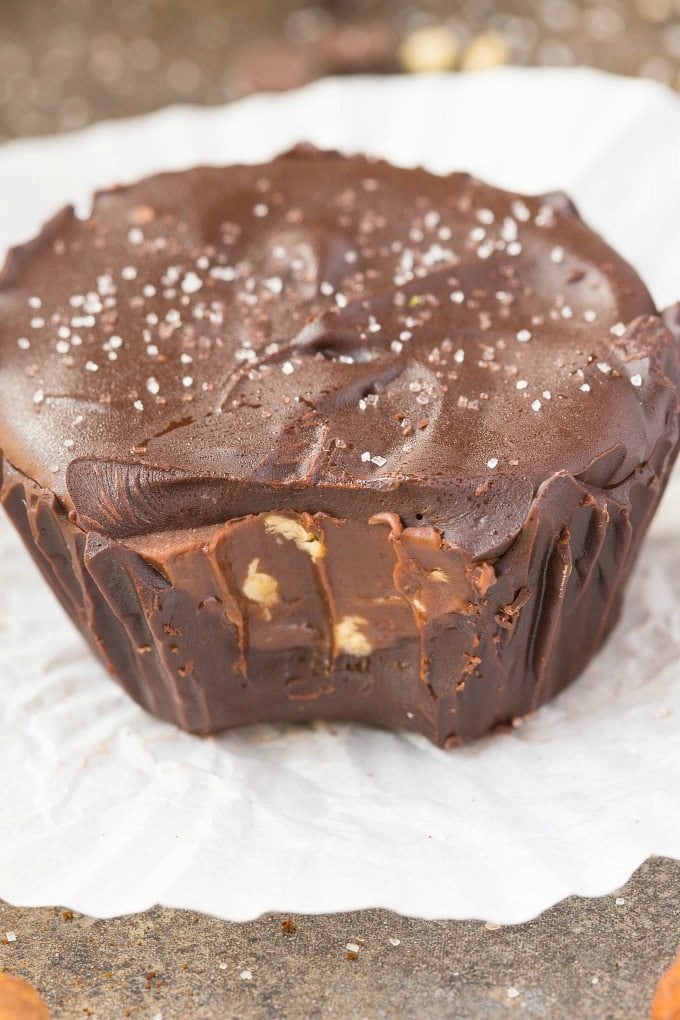 Make these healthy three ingredient Paleo and Sugar Free "Nutella" cups and let's embrace the use of muffin tins…minus the ovens.
Burn.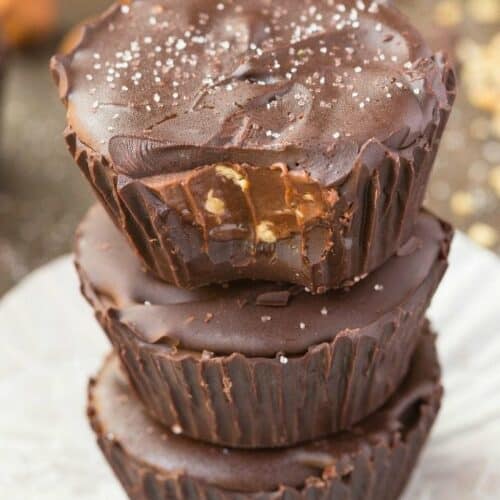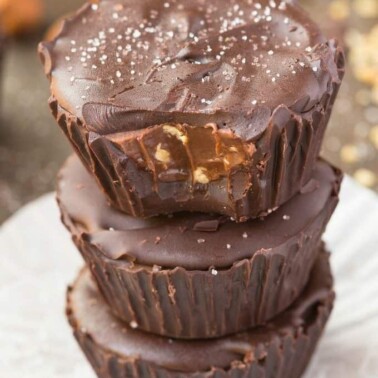 Healthy Three Ingredient Paleo Nutella Cups
Clean eating and delicious "Paleo" Nutella cups using just three ingredients, and can be made completely sugar free! Quick, easy and satisfying, these Nutella cups are naturally gluten free, paleo, vegan and dairy free!
Ingredients
2

cups

dairy free or sugar free baking chips of choice

divided

1

tablespoon

coconut oil

divided

1/2

cup

homemade or store bought hazelnut butter

Handful of crushed hazelnuts

optional

Sea salt

to top (optional)
Instructions
Line a large muffin tin with 8 paper liners and set aside.

In a microwave safe bowl or stovetop, combine 1 1/4 cups of baking chips of choice with 2 tsp of coconut oil and melt together. Divide the melted chocolate evenly amongst the eight cups, scraping down the sides of the paper liners. Refrigerate for around 10 minutes.

In two small bowls, add the hazelnut butter in one and the rest of the baking chips and coconut oil in the other.

If your chocolate hazelnut butter/homemade Nutella is too stiff, melt slightly until drippy. Remove slightly chilled chocolate cups and fill the eight cups with a tablespoon of the nutella each and optional crushed hazelnuts. Place back in the refrigerator.

While it is chilling again, melt the rest of the baking chips with a teaspoon of coconut oil and top the eight cup and allow to cool until firm. Top with optional sea salt and enjoy!
Notes
These make muffin sized cups- Feel free to make into mini muffin sized ones or smaller ones, using all 12 muffin tins available.
Cups are freezer friendly.
More delicious recipes using homemade Nutella? Gotcha covered!
Healthy 4 Ingredient Paleo Nutella Cookies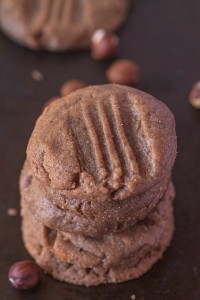 Healthy Nutella Cookie Dough Bites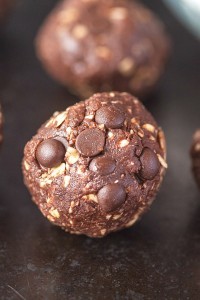 4 Ingredient Flourless Peanut Butter Nutella Cookies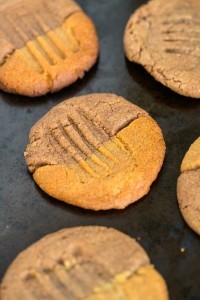 How often do you use the oven in the warmer seasons?
What is your favorite nut butter?
Disclosure: This post may contain affiliate links. I may earn a small commission for my endorsement, recommendation, testimonial, and/or link to any products or services from this website.