Smooth, creamy and ridiculously easy banana chocolate fudge (chunky monkey) using just four ingredients and ready in minutes- No baking necessary! Made with NO dairy, butter, condensed milk, white sugar or flour, this healthy four ingredient fudge is naturally gluten free, vegan, paleo, dairy free and refined sugar free!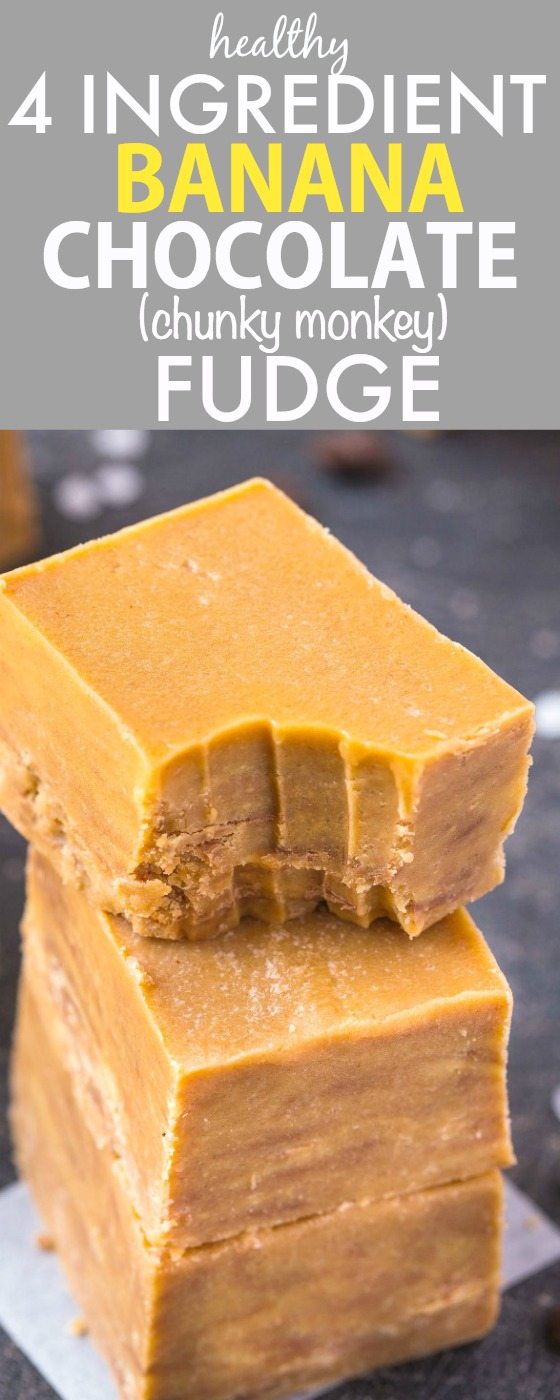 Chocolate Banana Fudge Recipe
When life hands you overripe bananas, you make bread.
Not anymore.
Sorry, sunshine.
Growing up, whenever we had overripe bananas on hand, it was a no-brainer- Mum would work her magic and it would be transformed into a glorious loaf of banana bread. Eventually, banana bread became a week staple.
Why?
Because Niki and I never ate the bananas mum packed in our lunch boxes.
As such, we'd both come home with a combined total of 8 or so bananas by the end of the school week. It should have been 10, but banana number 9 and banana number 10 often became fertilizer for our homework, school books or both.
Gross, I just wrote fertilizer in a recipe post.
I'll give you a minute to eradicate it from your thoughts.
Counting.
Counting.
Counting.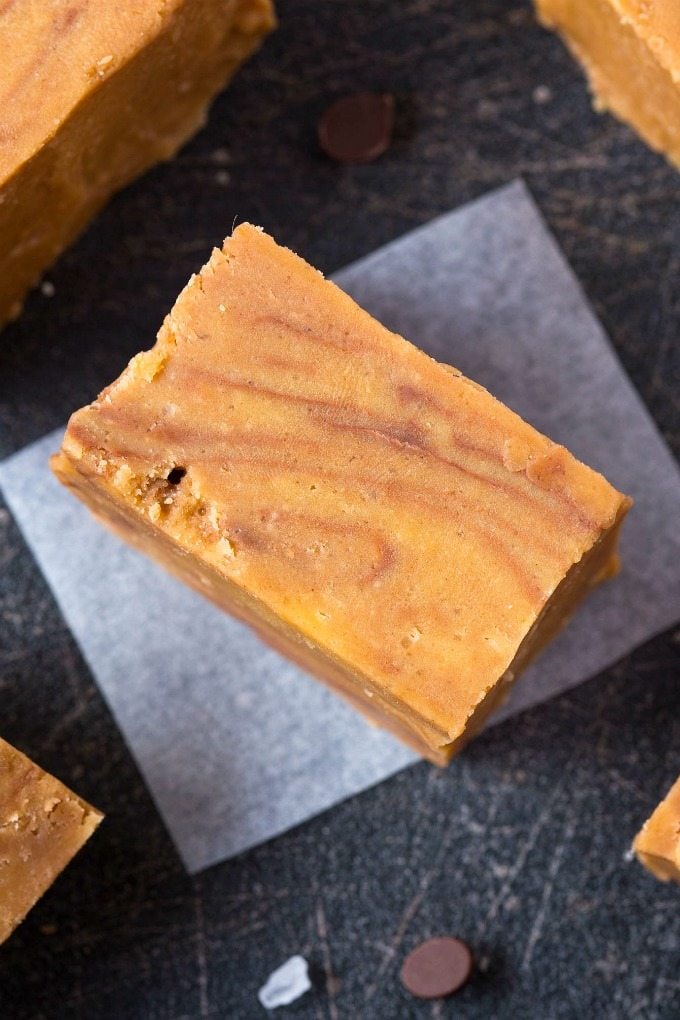 What to do with leftover bananas (besides banana bread!)
These days, unless I'm using bananas for a recipe, I don't bother buying them. If I want a snack, I'll just look in my freezer, which stocks random bits and bobs of recipes shared in the last year. With a quick glimpse, I can currently suss out these paleo granola cups, a heavily frosted slice of this breakfast cake, and the frosting from this recipe….which shall be eaten later with a spoon. Oh, and there is also two of these breakfast doughnuts.
However, there are the odd occasions when I do have overripe bananas on hand, thanks to some poor content planning on my part.
I go to the grocery store, pick up some bananas with the intentions of experimenting with it in some new recipe. As many of my fellow blogger friends know, that is often not the case. With little notice, your brain starts working a thousand miles a minute and all of a sudden, that amazing banana cake recipe you had in mind gets pushed to the backburner.
What remains?
A brand, spanking new recipe…and almost deathly bananas.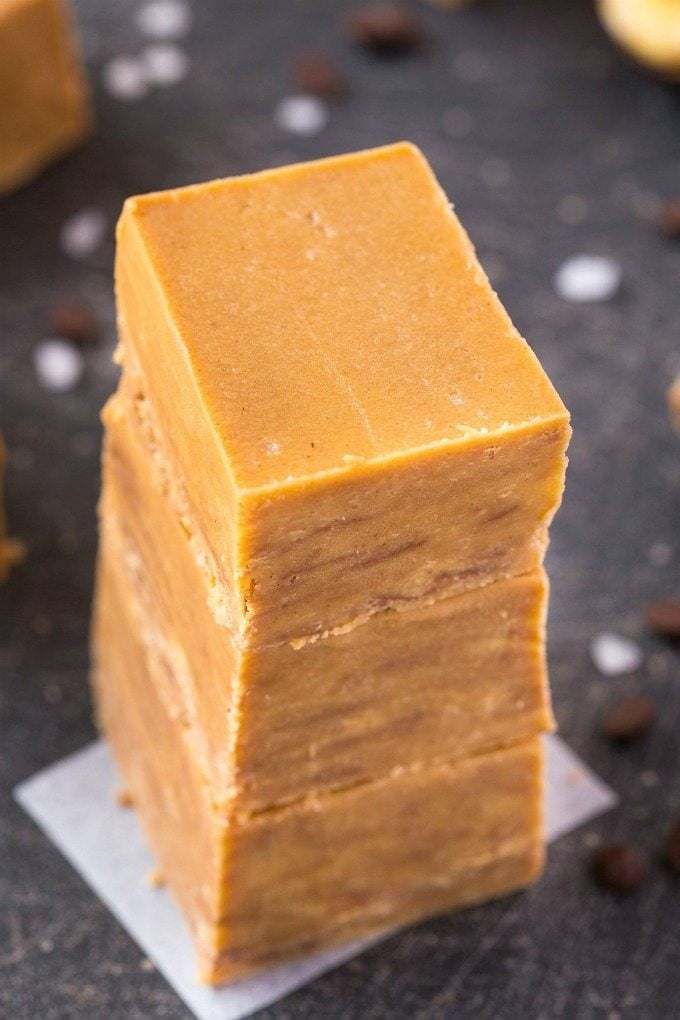 Now, in the past, I would have done like I did in my younger years and pawned them off to mum to make into a loaf. However, I can't use the lunchbox excuse anymore so it's in my own hands. I'm going to share a ridiculously easy recipe with you, which will give you the best excuse to use up overripe bananas. Heck, it's so darn good, you'd probably 'accidentally' forget you had bananas on hand to make it.
On Monday's post, I mentioned how I was a little fudge crazy recently. If you've been a long-term reader here, you know fudge I go way back. I still remember sharing this coconut cashew fudge recipe way back in 2014 and since then, shared more delicious combinations. My personal favorite is this maple almond fudge but after making today's offering, I've been swayed.
Chocolate and banana are a pretty epic marriage, on par with peanut butter and chocolate and salt and pepper. It's been made in paleo muffins, in breakfast cake and even a delicious muffin.
Now?
We're giving it the fudge treatment, healthy style!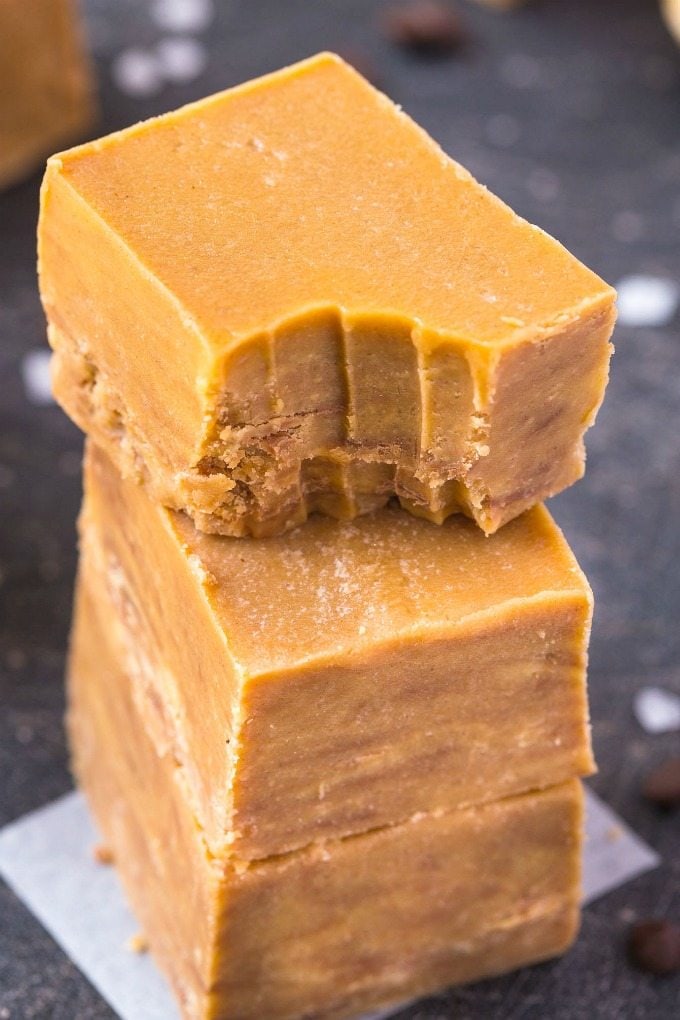 How to make chocolate banana fudge
This healthy 4 Ingredient banana chocolate fudge (aka chunky monkey fudge!) is your answer to using up those overripe bananas without turning on the oven.
It's quick, easy and totally satisfying snack, dessert or healthy treat which takes minutes to whip up! It's smooth, creamy and melts in your mouth, which may come as a surprise. Why? Well, unlike traditional fudge, this version contains no dairy, no condensed milk, no granulated sugar, no flour, no butter and definitely no grains!
Banana Fudge Ingredients
It's just a simple combination of bananas, smooth peanut butter, a small handful of chocolate chips and coconut oil. For my paleo friends, I'd recommend substituting the peanut butter with cashew butter or unsweetened sunflower seed butter. I would typically suggest almond butter, but for this particular recipe, it was a little too overpowering for my taste buds. Saying that, if you are team AB all the way, I ain't stopping you. Depending on which route you go, this recipe is completely gluten free, vegan, paleo, dairy free and refined sugar free!
HACK! While I'm all for using the all natural kinds of nut butter, I will say, dietary restrictions aside, this chunky monkey style fudge tastes best when you use a store bought PROCESSED kind of peanut butter. You know, the one with added….stuff. This works for any processed nut butter too, so just play it by ear. I promise the taste will be elevated.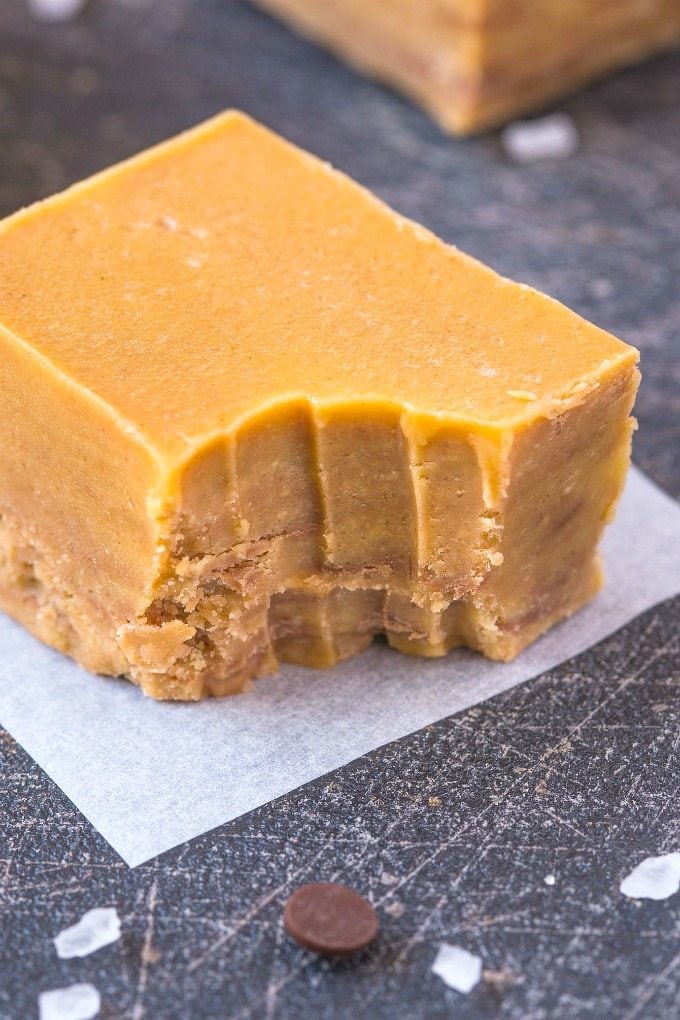 Make this healthy 4 Ingredient Banana Chocolate Chunky Monkey Fudge and let's get those bananas ripening.
STAT.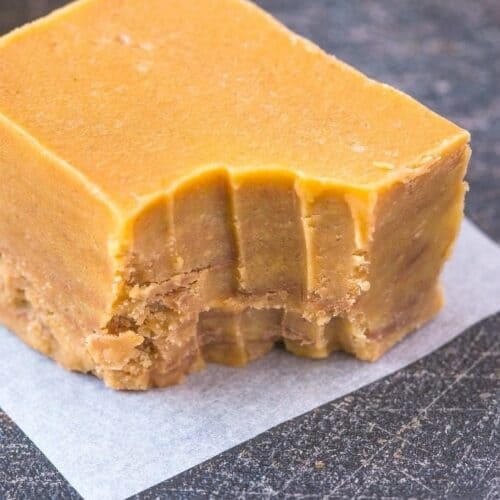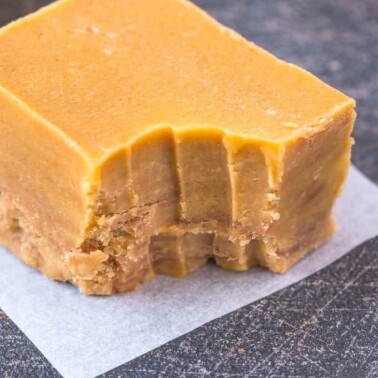 Healthy 4 Ingredient Banana Chocolate Chunky Monkey Fudge
Smooth, creamy and ridiculously easy chunky monkey banana chocolate fudge needs just four ingredients! It's naturally gluten free, paleo, vegan, dairy free and naturally sweetened!
Instructions
Line a small 6 x 6 or 4 x 6 baking tray with parchment paper and set aside.

In a large mixing bowl, add your mashed bananas and set aside.

In a microwave safe bowl or stovetop, melt your coconut oil with your nut butter. Pour into the mixing bowl and mix well with your mashed banana. Stir through your chocolate chips- It should start to melt and marble through.

Transfer the fudge batter into the lined baking tray and press firmly in place. Place in the freezer for at least 30 minutes, to firm up before slicing into pieces.
Notes
Banana Chocolate chunky monkey fudge is best kept in the freezer, but for a softer texture, you can keep them refrigerated. Regardless of which method you store them as, only thaw them out slightly- They lose their firmness quite quickly.
Nutrition
Serving:
1
piece
Calories:
99
kcal
Carbohydrates:
5
g
Protein:
3
g
Fat:
8
g
Sodium:
49
mg
Potassium:
105
mg
Fiber:
1
g
Vitamin A:
6
IU
Vitamin C:
1
mg
Calcium:
7
mg
Iron:
1
mg
NET CARBS:
4
g
Hands down, the fudgiest grain free banana muffins ever!
When you give the fudge treatment to banana bread, this magic is created.
Don't even think about turning on the oven- These no bake bites need to happen!

Disclosure: This post may contain affiliate links. I may earn a small commission for my endorsement, recommendation, testimonial, and/or link to any products or services from this website.