Healthy Apricot and Apple Crumble
Hey guys! I don't usually post on Saturdays but this one is the exception- I was stoked to find out last month that I had been accepted into The Recipe Redux program! For those unaware of this program, it involves a group whom, on a monthly basis, release a 'secret ingredient' or 'theme' for the upcoming month. Members then have the opportunity to revamp dishes or give them a healthy twist to them! On the 21st of each month, all members post their creations and join a link up with other participants!
For December, we were presented with this-
Good Luck Foods: What will you be serving to get the New Year started with a little luck? Be it black eyed peas and greens, Chinese noodles or even a special family recipe you serve on New Year's Eve or Day. Please share your good luck dish to start off 2014 in a healthy way.


I had a brunch a few weeks back and after researching 'foods' which fell into this category- I found that 'round' fruits were considered to be 'Good Luck'. I thought a healthy twist on the traditional apple crumble would be the perfect recipe to makeover! I switched out almond butter in place of butter, omitted the sugar and increased the fruit for natural sweetness, and used rolled oats and oat flour over wholewheat flour. I was impressed with the outcome and was stoked that those I served to it to enjoyed it as much as I did!
Healthy Apple and Apricot Crumble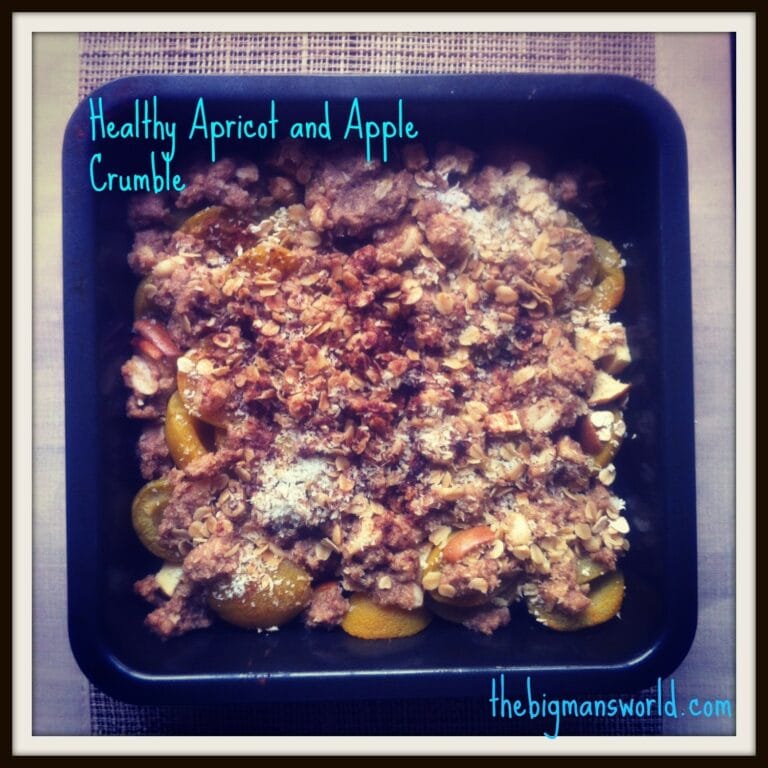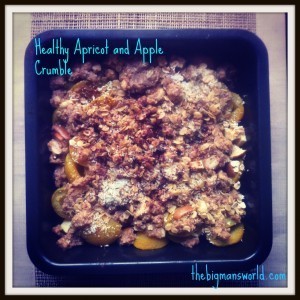 Ingredients-
1 medium apple, chopped finely
825 gram canned apricot halves in natural juice, drained
1/3 cup almond butter
1/2 cup oat flour (rolled oats ground into a flour)
1/4 cup rolled oats*
1/4 cup shredded coconut
1 tsp cinnamon
Maple syrup
Preheat oven to 180 degrees. Grease a 9 x 9 inch baking dish with butter/cooking spray.
In a small mixing bowl, mix the chopped apple and apricot halves. Cover the bottom of the baking dish with the mixture.
In a separate mixing bowl, add the oat flour, rolled oats and cinnamon. Mix through the almond butter until a crumble like texture. Evenly distribute the crumble topping over the apple and apricot mixture in the baking dish. Sprinkle the top with the shredded coconut and place in the oven for approximately 20 minutes, or until the top is golden.
Serve with maple syrup and/or ice cream if desired.
Note- If mixture is not a crumble like texture, add more rolled oats until desired consistency.