Healthy Breakfast Cookie Dough
The taste and texture of cookie dough but for breakfast- This no bake healthy breakfast cookie dough takes less than FIVE minutes to whip up and is high protein, vegan, gluten free and a sinfully nutritious start to the day- Single serving too!

Cookie dough. I'm ashamed to admit this, but I was unaware of this goodness until my semester abroad in America. I recall going grocery shopping with some of the local students and they bought cookie dough.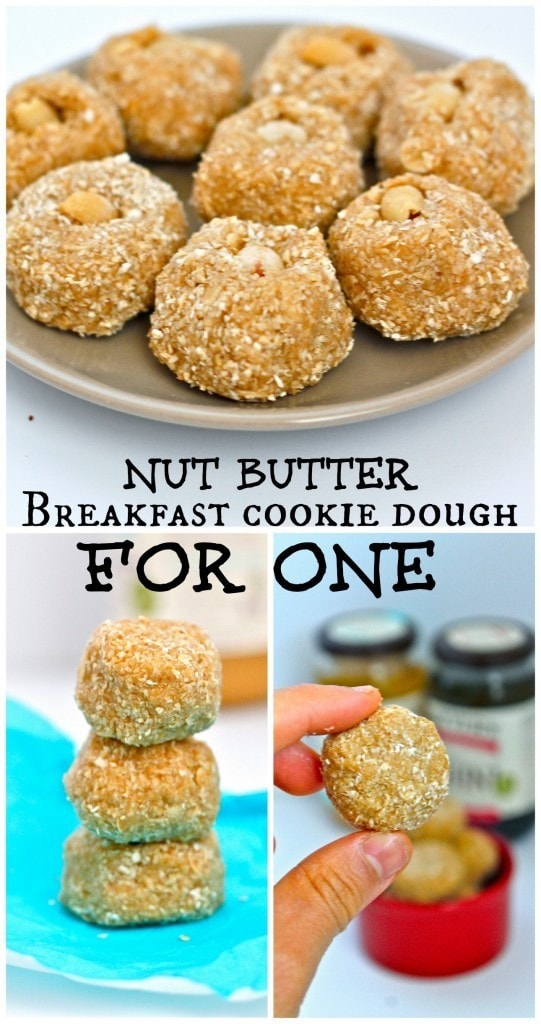 Great. We're making cookies!
Fast forward to several hours later, vegged out in front of the TV on Thursday for 'Jersday Thursdays' (Another great tradition I learnt over there) and voila, the cookie dough was whipped out of the fridge. Much to my dismay, I was perplexed as to why it wasn't baked in the oven.
Won't it make you sick?
Won't it give you worms?
Why does Australia not condone this goodness?
It was love at first…bite?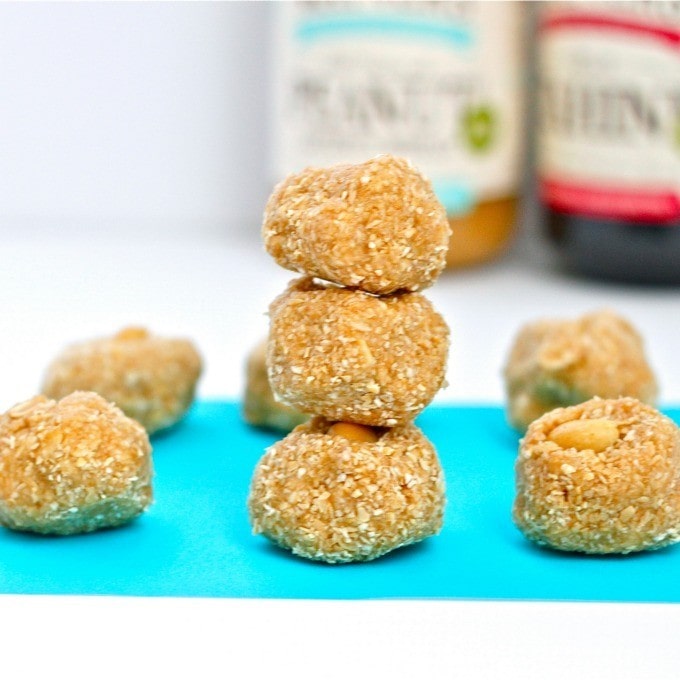 Since returning to Australia, I must admit my cookie dough consumption has been limited to times I have been baking. However, the thought of eating cookie dough for an actual meal has never left my mind. Last week, I showcased a dark chocolate and peanut butter waffle recipe I've been working on and gave an attempt of mixing some of the base ingredients without any eggs to form some sort of dough.
Seeing as I wanted it for breakfast and knowing I'd need to not be in a sugar coma so early in the day, I opted to trial using ingredients which I knew would keep me energised yet NOT sacrifice the taste.
Friends….we have a winner here.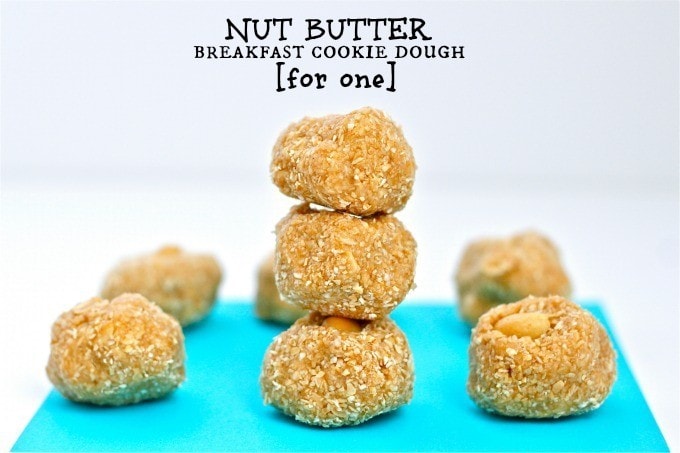 Ingredients
Nut Butter Breakfast Cookie Dough

Ingredients-

½

cup

peanut flour

can sub for PB2, Almond flour or other nut flour

2

tablespoon

nut butter of choice

I've tried it with Almond butter and Peanut butter

3

tablespoon

oat bran

divided

½

teaspoon

salt

1

tablespoon

natvia natural sweetener

can sub for any granulated sweetener

¼- ½

cup

milk of choice

¼

cup

mix in of choice- I used crushed

salted peanuts
Instructions
In a mixing bowl, sift peanut flour to avoid clumps. Add in 2 T of oat bran, salt and sugar and mix.

Add the nut butter of choice and mix well into the mixture. It should now dense and clumpy. Using a tablespoon, add in milk of choice until a dough like texture is formed. Add in the mix ins of choice until combined.

Using your hands, form into tablespoon sized balls and roll them into the remaining 1 T of oat bran. Refrigerate for at least an hour (overnight is best) until they become more dense

Keep refrigerated until ready for consumption
Notes
If using an alternative nut flour (e.g. almond flour), decrease the amount of milk. If using PB2, cut back on the sugar/sweetener of choice.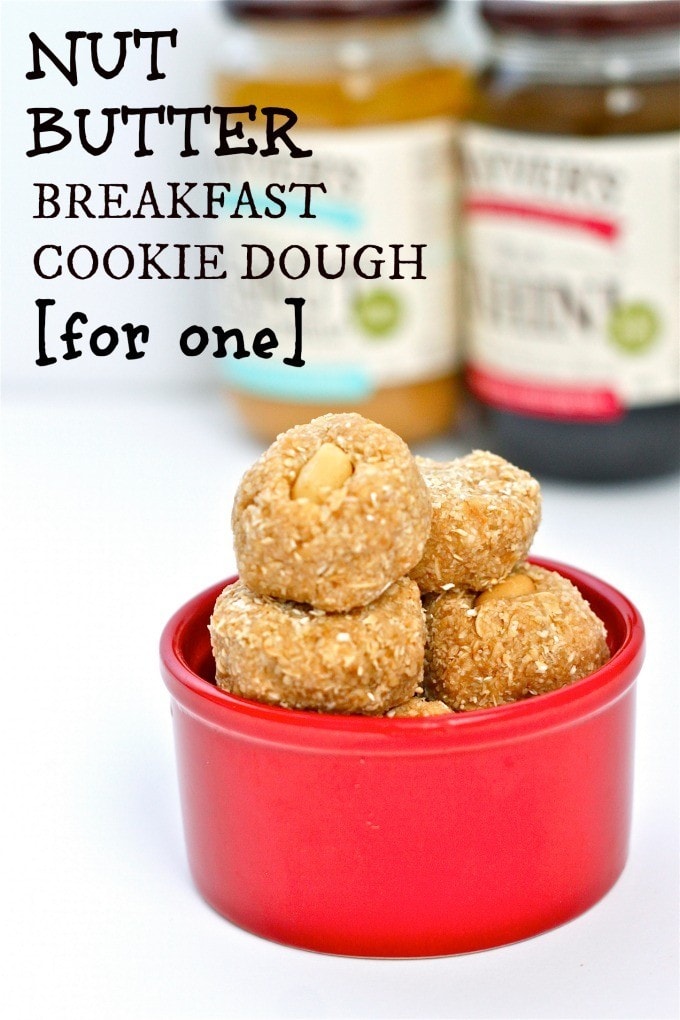 Hope you all have a great start to the weekend- Catch you Sunday for a round of Spill it, Sundays where I hope to indulge in your dream destinations for 2014.
Is raw cookie dough a 'thing' where you're from?
What did you eat for breakfast today?
Are you a fan of raw cookie dough?
What are your favourite add ins to cookies or baked goods?