These healthy four ingredient almond butter and jelly cups are a quick and easy dessert or snack recipe which are a hit amongst all! Unlike store-bought peanut or almond butter cups, this recipe is naturally gluten free, vegan, dairy free and comes with a tested paleo option!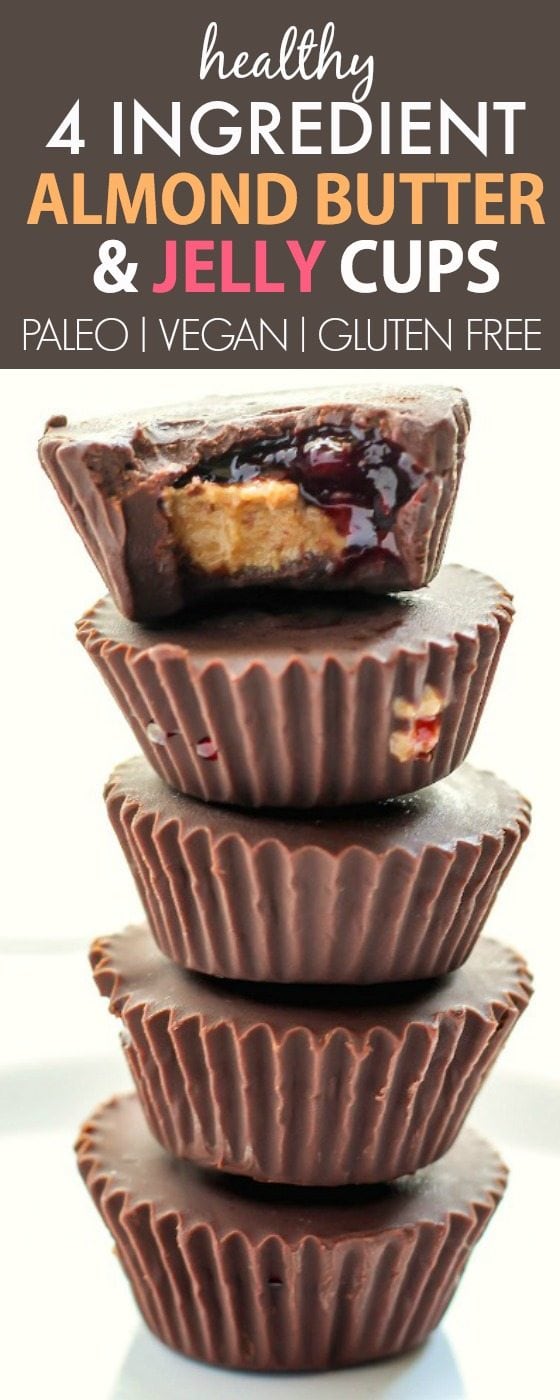 HAPPY SUNDAY, FRIENDS.
Sorry for the yelling- I'm kind of excited for today's post- It's coming from Ash, over at Fit Mitten Kitchen!
I'm stoked to have Ashley on here contributing recipes, having made several of them myself. A household favorite are these scones, followed by these scones and today's recipe, which has been made three times already (albeit the first was a pretty big error on my part. Oops).
***
Why hello there, fellow The Big Man's World readers. Super pumped to be here today sharing a recipe with you all. For those of you that don't know me, I am Ashley and I blog over at Fit Mitten Kitchen. Healthy baking is my first love, big salads are a close second, and I can pretty much never say no to ice cream… how about you?
I've actually been a huge fan of Arman's since before I started my own blog, so to be sharing a recipe with you all on his platform is truly an honor. I've made several of his amazing recipes (like this one for din…yes, dinner. Don't judge.) plus he never fails to make me laugh. I tend to have a soft spot for Australians because I spent five months studying abroad there when I was in college. So I read Arman's blog and live vicariously through him and chat about Australian coffee, coffee milk and all things Baker's Delight. <- clearly I really like coffee and baked goods.
Anywhos… are you ready for a seriously epic combination?
CHOCOLATE ALMOND BUTTER JELLY CUPS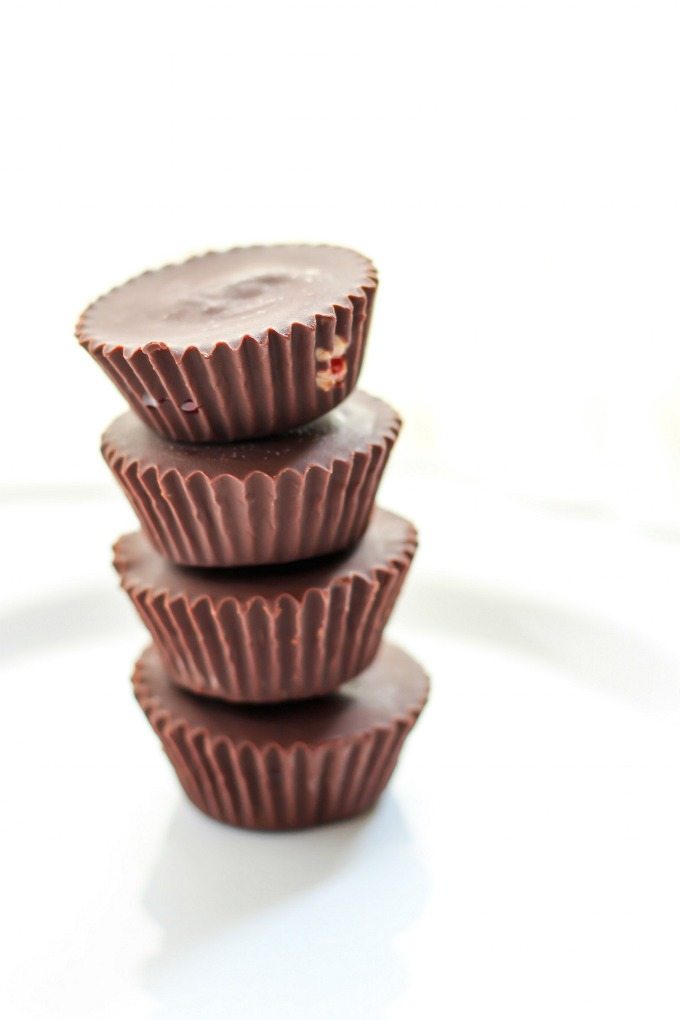 Yes, it's a thing, and an amazing one at that.
But wait… would you believe me if I told I didn't actually eat the classic PB&J as a kid? It's true. I am not certain if my parents didn't make it for us as kids, or if I was just a weird one that preferred plain peanut butter sandwiches.
It's safe to say I've come to my senses now, because I can't get enough of these Chocolate Almond Butter Jelly Cups. Part of that could possibly have to do with the fact that chocolate is involved…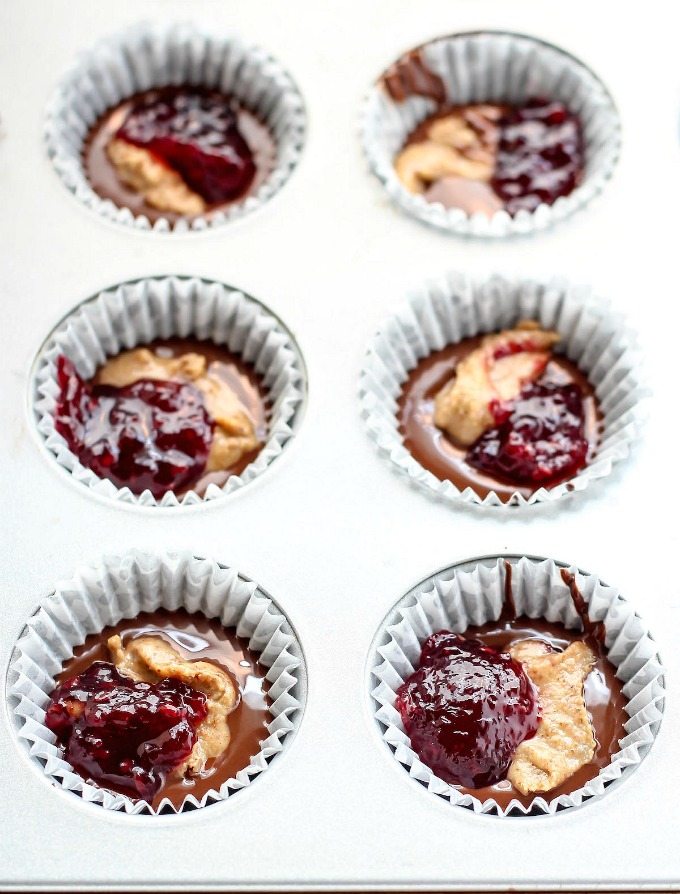 They are easy, taste incredible, and all in all are a healthier little treat! I would definitely recommend using a good quality chocolate though, that will make a big difference! If not vegan/dairy-free, I tend to opt for Ghirardelli or Guittard. But if you prefer a dairy-free friendly option, I used Enjoy Life in these cups.
You'll need a mini muffin pan, paper liners, and a set of measuring spoons. You start with the melted chocolate and add about 1 heaping teaspoon into the liner. Next you'll scoop about ½ teaspoon of jelly and ½ teaspoon of almond butter onto the chocolate. Cover with another teaspoon or so of chocolate and pop the pan in the freezer for about 10 minutes to set.
And now these guys are ready for action.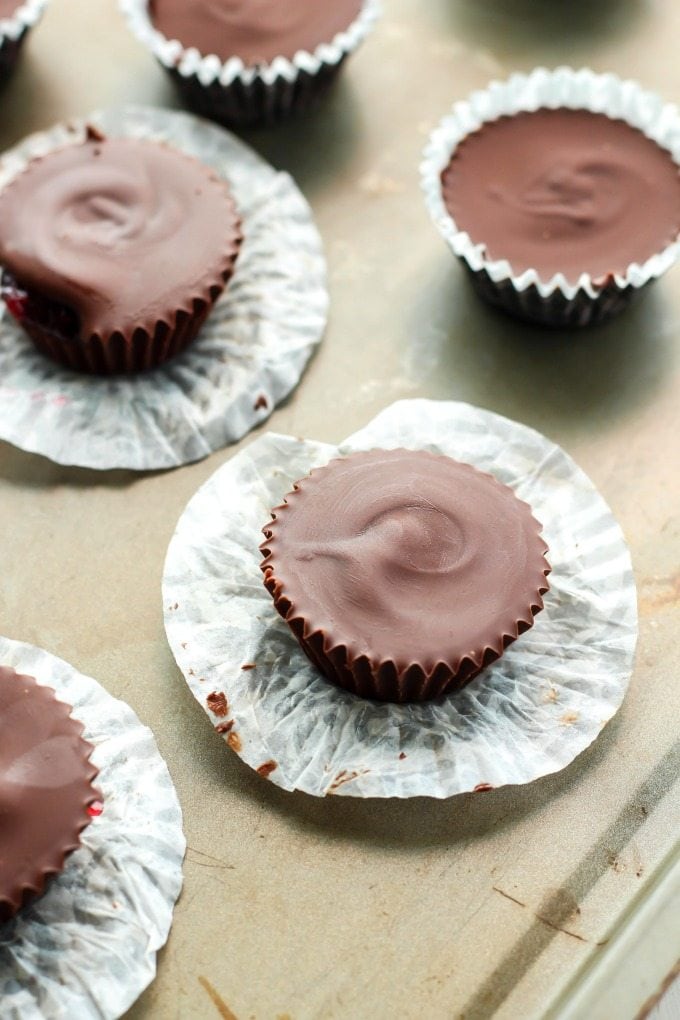 I'm actually already on my third batch of making these, no lie. The first batch my husband went to town on. (Okay, fine– I had a few myself, obviously.) Then I sent home the rest with my Mother-in-law…. Only to hear from my brother-in-law:
"Idk what was on the counter this morning but I'm guessing you made them…some sort of chocolate pb and j contraption…they were delicious…"
The second time I was in a bind for a dessert to bring to a friend's for dinner, so I whipped up another round of these guys. They were a hit. My husband did not approve of me leaving the chocolate cups with our friends… and pretty much hasn't stopped talking about them, so now we are at our third round.
It's safe to say these Healthy Four Ingredient Almond Butter Jelly Cups are a new favorite.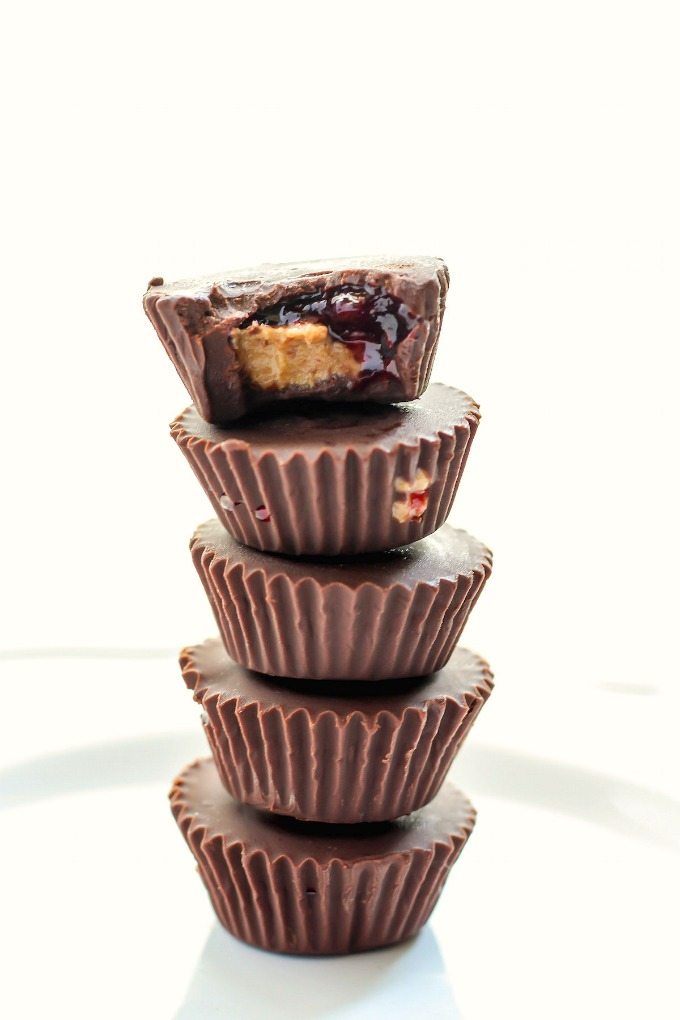 Editor's note– As mentioned earlier, we've made it 3 times already in our house and they have been a huge hit! The first time we made it, we used a homemade chia jam with the almond butter– While it tasted delicious, it did not form well within the cups, causing significant overflow. The second time, we used this recipe (a paleo friendly jelly, without any chia seeds) and they were perfect. The third, we used my mum's favorite Bon Mamon jam and that was pretty much epic.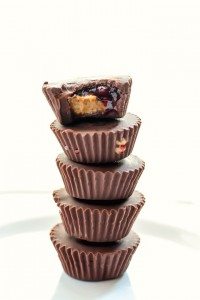 Healthy 4 Ingredient Almond Butter and Jelly Cups
These healthy four ingredient almond butter and jelly cups are a quick and easy dessert or snack recipe which is a hit amongst all! Unlike store-bought peanut or almond butter cups, this recipe is naturally gluten free, vegan, dairy free and comes with a tested paleo option!
Ingredients
10

oz

bag quality chocolate chips/dairy free chips

I prefer dark, but to each their own!

2

teaspoon

extra virgin coconut oil

2

tablespoon

favorite jam or jelly

2

tablespoon

almond butter
Instructions
Line mini muffin pan with 12 paper liners, set aside.

Melt chocolate chips and coconut oil in microwave for 15 seconds at a time, about 45 seconds to 1 minute total, stirring in between until chips have completely melted. (You can also melt in a small saucepan on stove over low heat, or a double boiler. Just be careful not to burn your chips!)

Scoop about 1 heaping teaspoon of melted chocolate into 12 muffin liners.

Using the ½ teaspoon scoop out jelly into each cup. Then do another ½ teaspoon of almond butter, and gently press down a little bit if sticking up. Top the cups with the remaining melted chocolate, about another heaping teaspoon, and transfer pan to freezer to set for about 10 minutes. Once the cups have set, EAT.
Notes
I like to store cups in container in fridge, and allow the cups to come to room temperature before enjoying.
More delicious raspberry spiked treats? Gotcha covered!
Flourless Chocolate Raspberry Brownies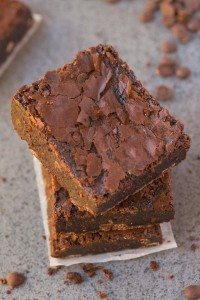 Healthy 4 Ingredient Chocolate Raspberry Cake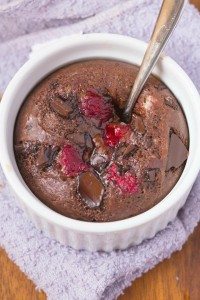 Healthy No Bake White Chocolate Raspberry Protein Bars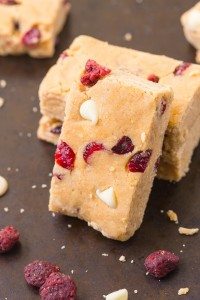 Don't forget to stop by Ashley's blog for delicious, healthy recipes. You can also connect with her on Facebook, Instagram, Pinterest and Twitter.
Jelly OR Jam or are they the same?
What is your favorite kind?
Disclosure: This post may contain affiliate links. I may earn a small commission for my endorsement, recommendation, testimonial, and/or link to any products or services from this website.