Healthy Tiramisu Pancakes
Thick and fluffy tiramisu flavoured pancakes which are actually healthy for you! Quick, easy and delicious, these pancakes are also paleo, gluten free, dairy free and come with a tested vegan option!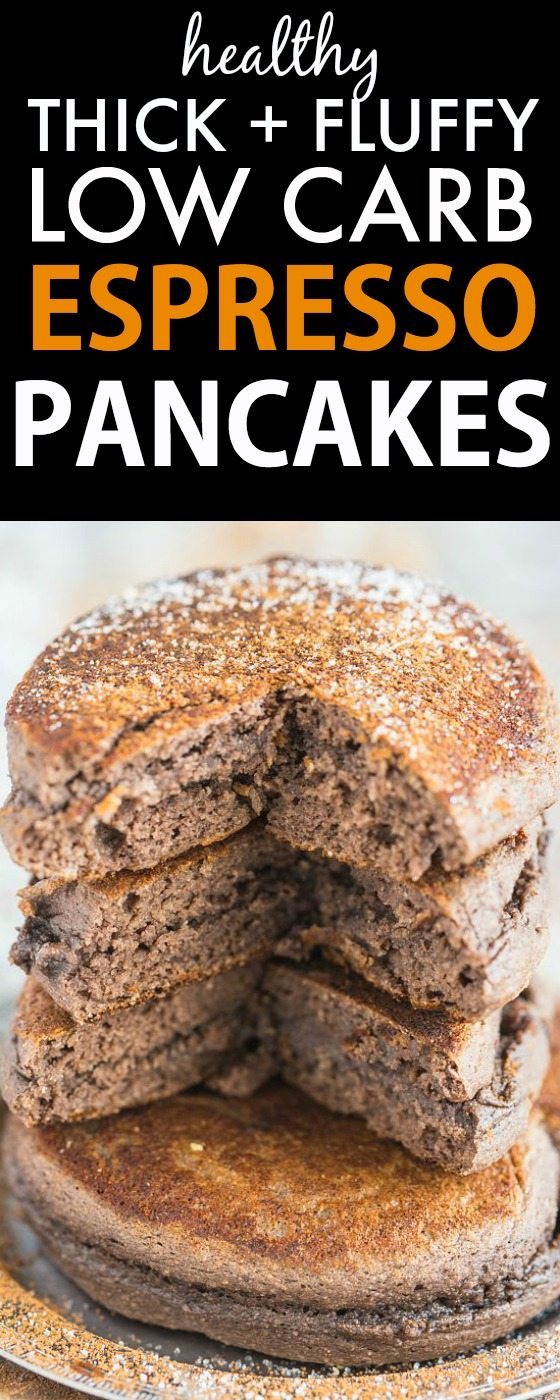 Coffee lovers- This week is for YOU.
For those of you subscribed to my weekly newsletter, I mentioned that I'd be dedicating a week to recipes involving coffee but in particular, the flavours of the classic tiramisu. Not only that, I've got some of my non blog friends to share their association with coffee for each recipe! I often find it interesting to note the association others have with what I consider liquid gold.
I, however, will start.
Coming from a half Persian background, it is generally customary to bring a box of desserts whenever you visited friends and the same when they visited you. These boxes of desserts would typically have a variety of sweet treats- Cheesecake, fruit tart, a chocolate based one and of the course- The tiramisu.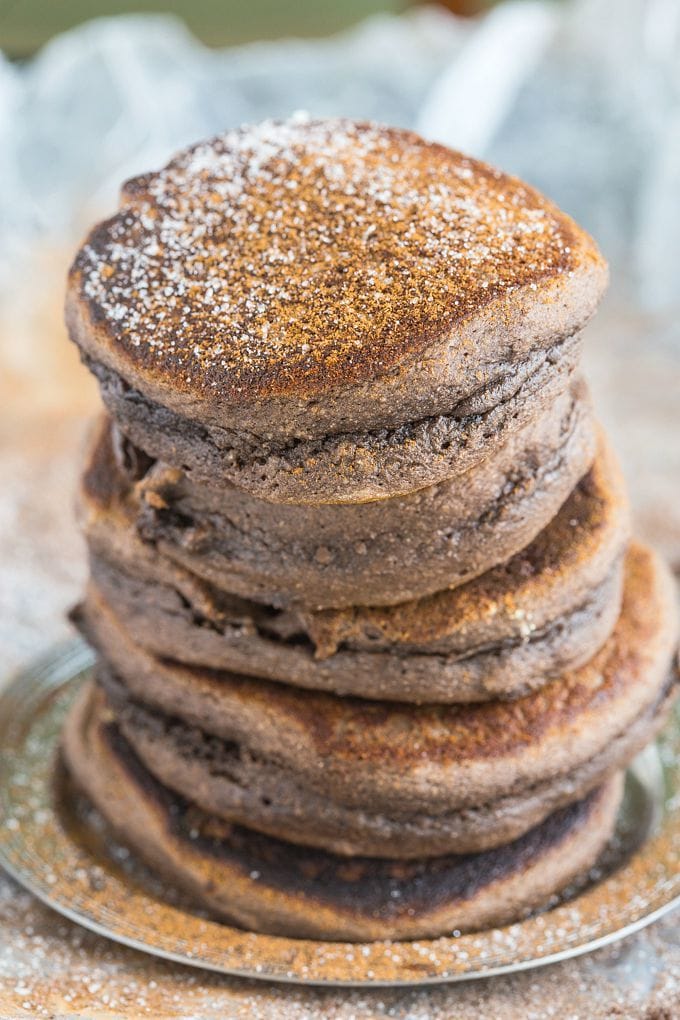 The humble tiramisu was like the black jelly bean in the mixed bag- No one wanted it. First to be scooped up would always be the chocolate one, followed by the cheesecake one and finally anything based off fruit. The sole dessert would always be the tiramisu. Luckily for me, I was always a fan of the bittersweet, rich and creamy dessert which always resulted in the whole thing reserved for one person.
Me.
….And then I would wonder why I was a chubby ball of fluff growing up….Like these fluffy pancakes.
When I was thinking up which recipe to start the week off with, I obviously had to combine three of my favourites- Coffee + Tiramisu + Pancakes.
Sorry, let me rephrase that.
PANCAKES WHICH ARE DAMN FLUFFY.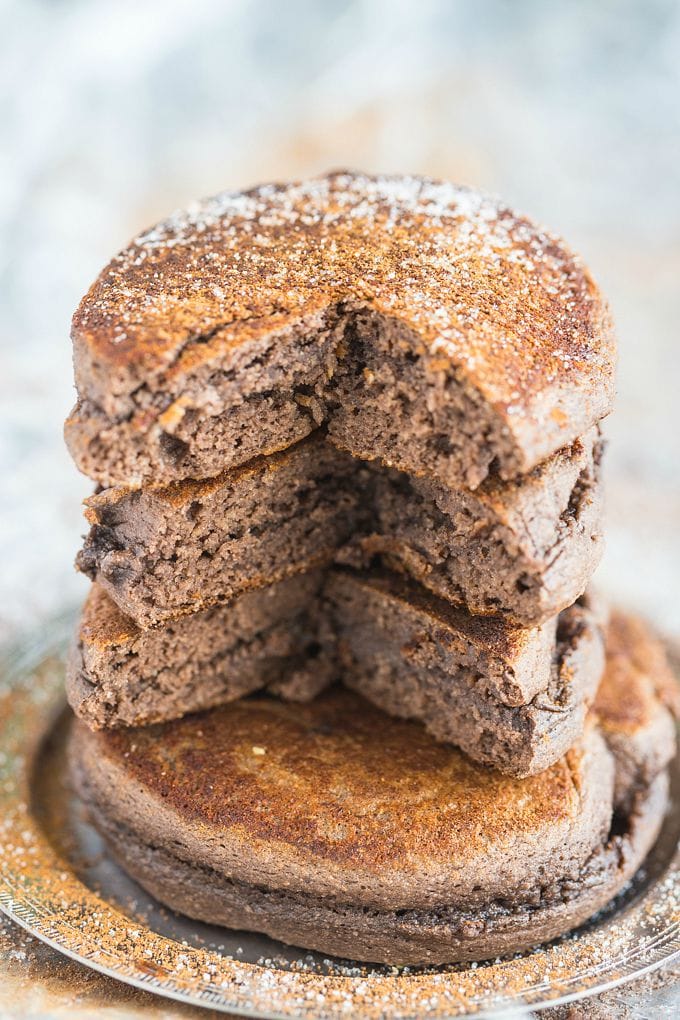 I am incredibly picky with my pancakes. As much as I try not to discriminate against them, I can't help but give the stink eye to the ones which are flat and lacklustre. Therefore, all pancake recipes you've ever seen on the blog thus far AND will continue to see will be just that- Thick, fluffy and resembling a pillow in edible form. The best part?
The pictures speak for themselves.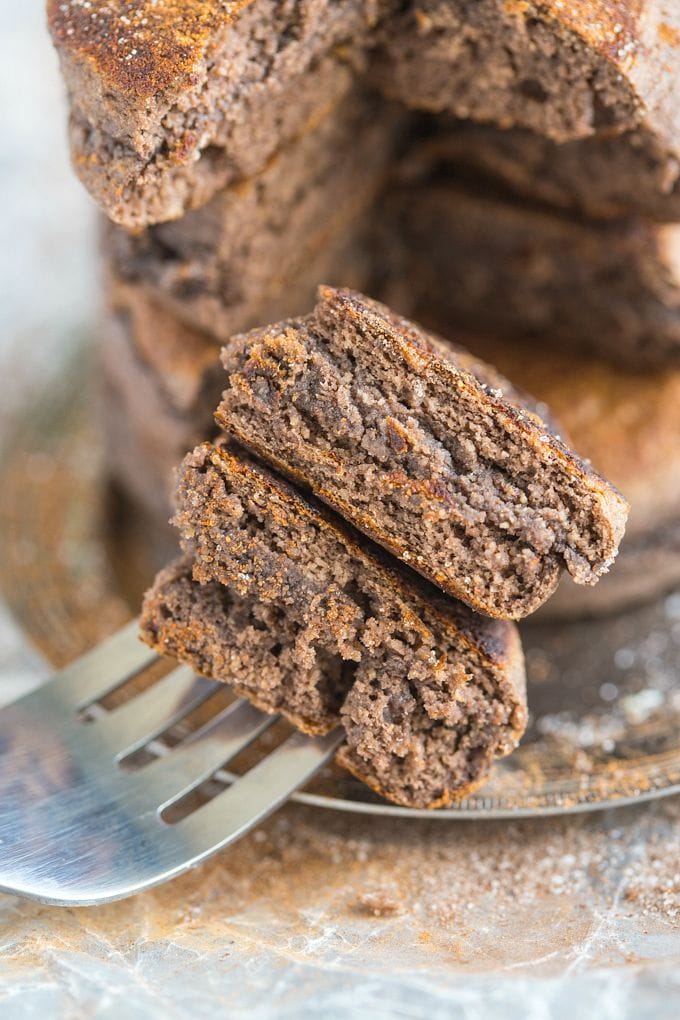 These healthy tiramisu pancakes are thick, fluffy and delicious and sinfully nutritious. You'd never guess something so decedent looking could be so darn healthy! They are chock full of protein, high in fiber and very low in sugar. In fact, there's an option to keep it completely sugar free. Naturally grain free and gluten free, there is also a paleo and vegan tested option.
I am 100% team egg yolk however for certain recipes, the whites are king. When paired with coconut flour, the egg whites provide them the extremely fluffy and thick texture. These can be made using the whole eggs but they do come out slightly more flat.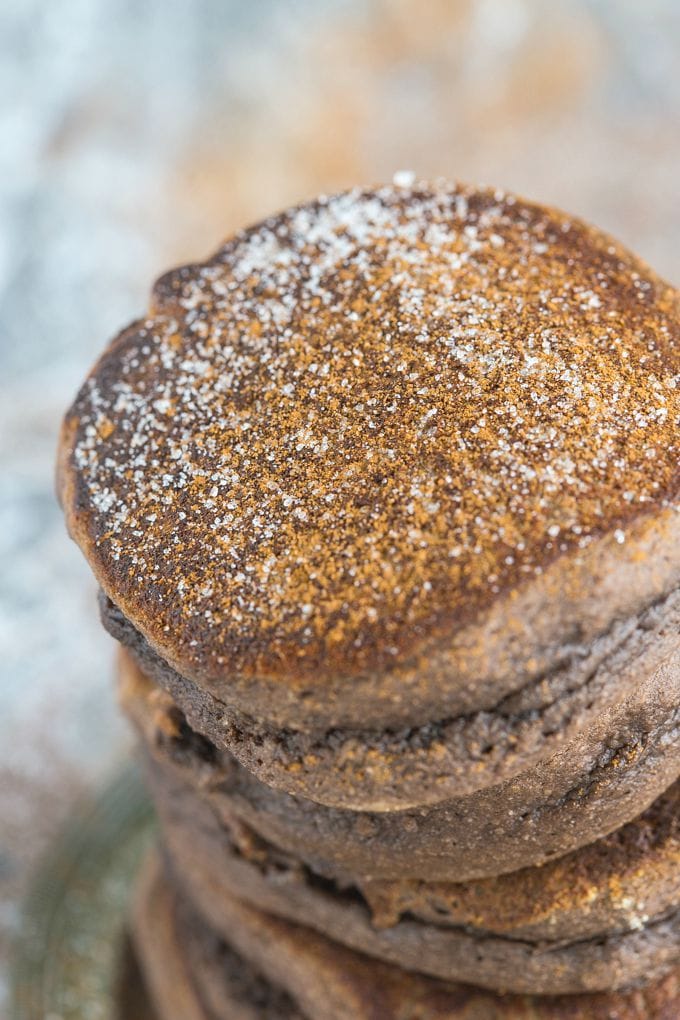 Make these healthy tiramisu pancakes and have your coffee IN your breakfast, not with it.
Just kidding, not having coffee would be blasphemy.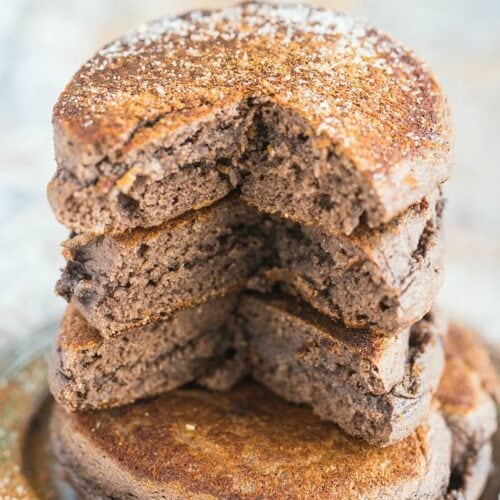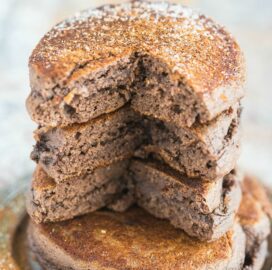 Healthy Tiramisu Pancakes
Thick and fluffy tiramisu flavoured pancakes which are actually healthy for you! Quick, easy and delicious, these pancakes are also paleo, gluten free, dairy free and come with a tested vegan option!
Print
Rate
Ingredients
For the pancakes
3

tablespoon

coconut flour

sifted

1

tablespoon

quick oats

substitute for almond or coconut flour for paleo version

2

tablespoon

granulated sweetener of choice*

1

scoop vegan or paleo chocolate protein powder

optional

1

tablespoon

cocoa powder

1

teaspoon

espresso powder

Pinch

baking powder

Pinch

sea salt

3

large egg whites

for a vegan version, sub for 1 flax egg

1

tablespoon

full fat organic coconut cream

optional but highly recommended for a true 'tiramisu' taste

1/4

cup

+ dairy free milk of choice**
For the Tiramisu sprinkling
Instructions
In a large mixing bowl, combine all the dry ingredients and mix well.

Add the whisked egg whites and coconut cream and mix very well.

Using a tablespoon, add the dairy free milk of choice one tablespoon at a time until a very thick batter is formed. Set aside.

While the pancake mixture is resting, heat a large frying pan with coconut oil or butter until hot then turn the heat down to medium.

Pour 1/4 cup servings of the batter on the heated pan and cover. When the edges start to go golden (2-3 minutes), flip the pancakes and cover and cook for a further minute.

Repeat until all the batter is used up.

Top with tiramisu sprinkling and layer with extra coconut cream and enjoy!
Notes
* Adjust accordingly. I used a sweetened protein powder so I omitted
** Adjust accordingly. Depending on the flour/protein powder you use, you may need more or less.
If you opt for the vegan version, it will come out slightly more flat.
Pancakes taste amazing batch cooked and frozen and thawed before eating!
Other pancake recipes? You're covered!
Fluffy Pumpkin Gingerbread Pancakes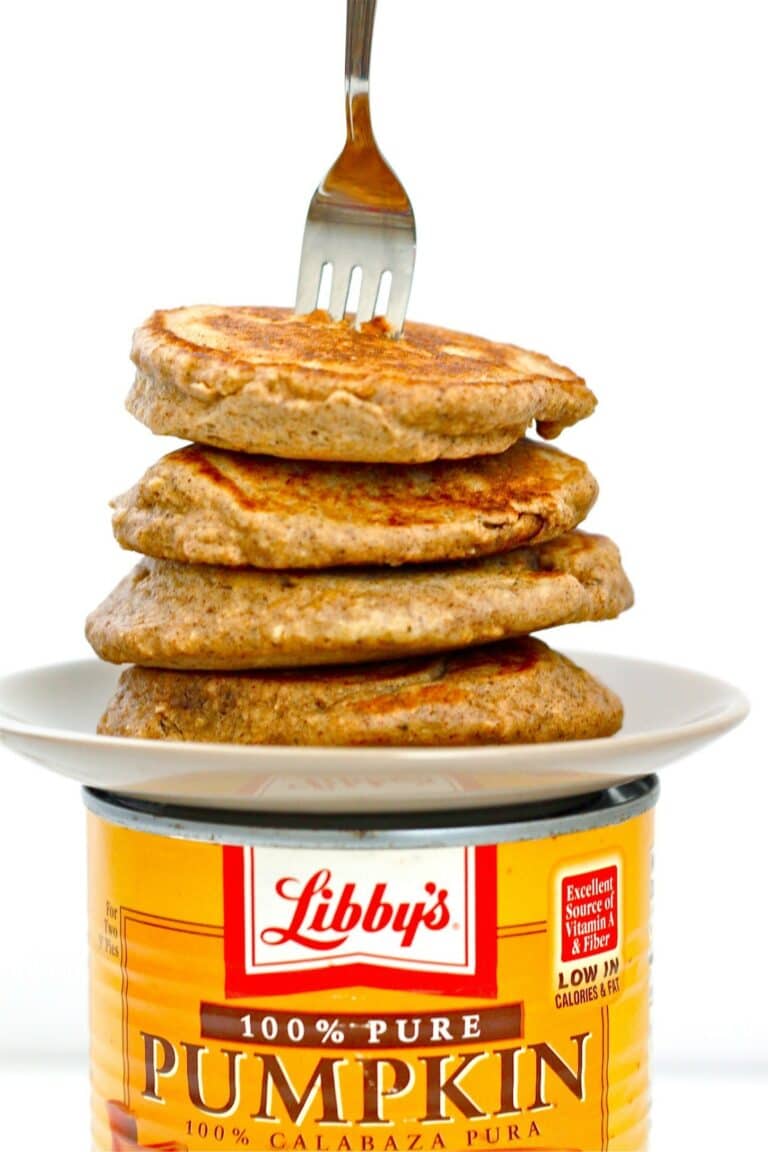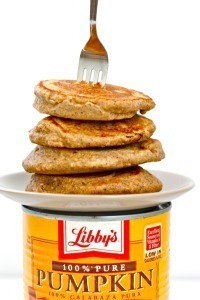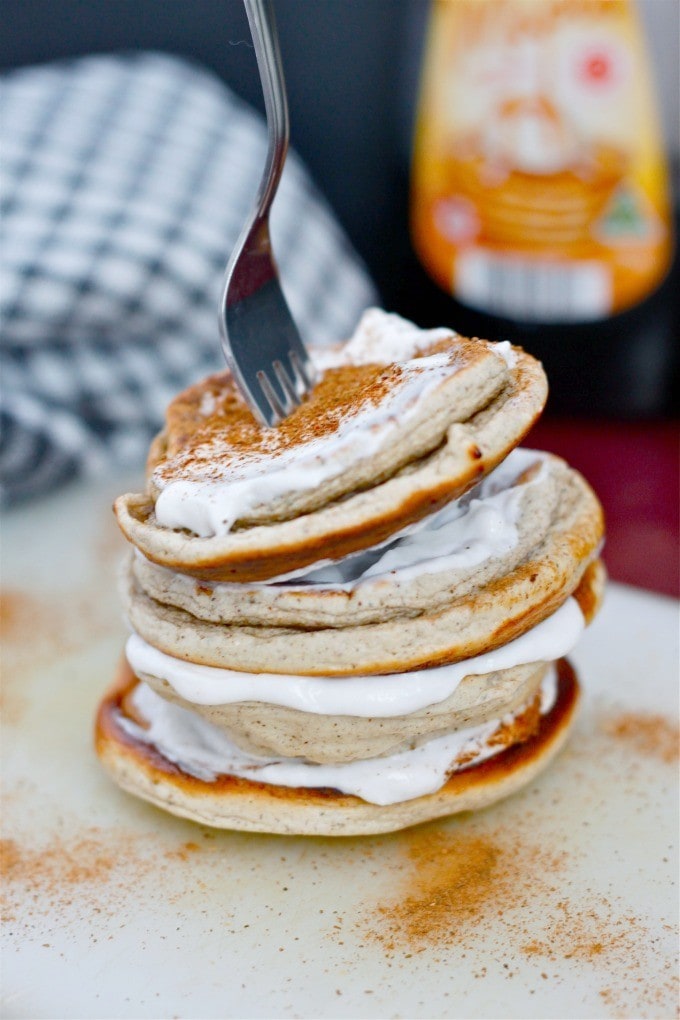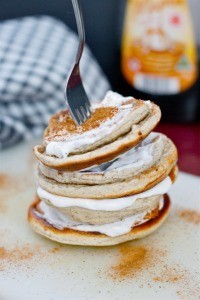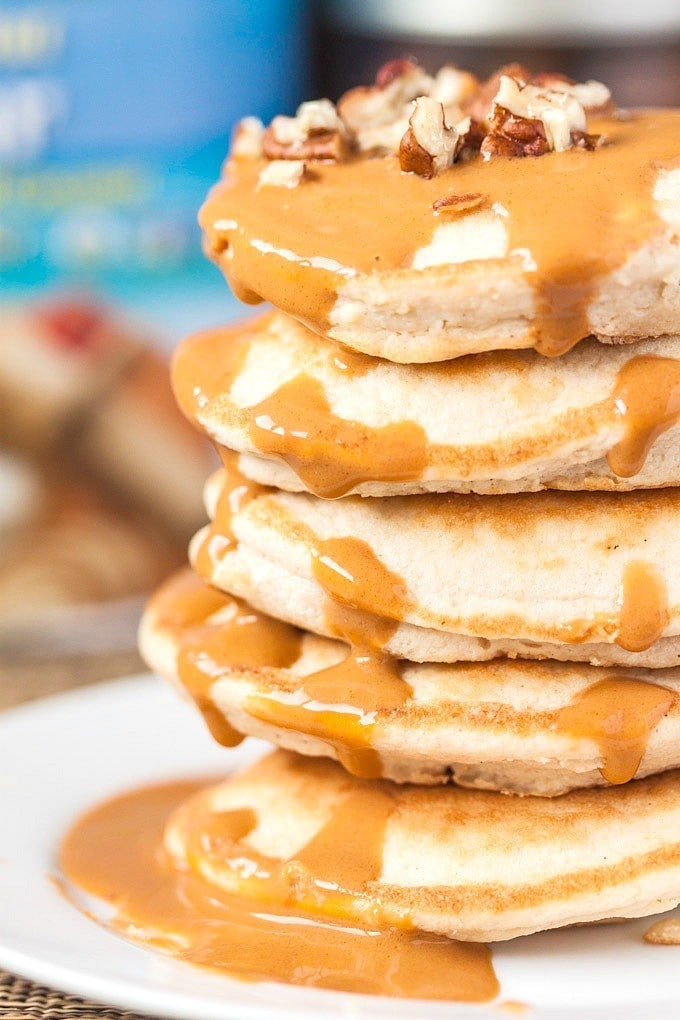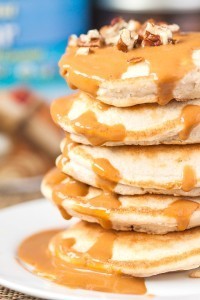 Please tell me your a coffee fan. If you are, favourite way to drink it?
What dessert would you think is always neglected in your household?