Holiday Gift Guide 2019 (Something for everyone!)
Legends, welcome to the first-ever Holiday Gift Guide on The Big Man's World ®. For the last several years, I've had thousands of messages and emails asking for gift ideas so I thought it best to collate a master guide with something for EVERYONE.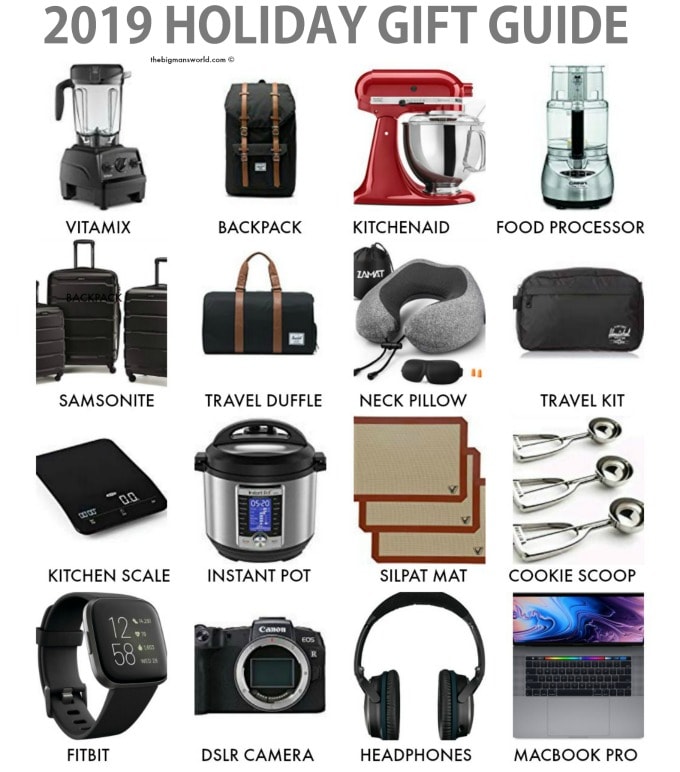 I tend to do things a little differently, and am featuring my favorite things- Kitchen gadgets, technology, travel, stocking stuffers, cookbooks, stuff I would personally want to receive and of course…asked my female friends for what is trending right now!
I've broken up this post into the following sections so you can go directly to whichever and all areas and have ALL your holiday shopping done by the end of this post! With Black Friday and Cyber Monday mere hours away, time to get shopping!
Kitchen must-haves
All things technology
For the traveler
Cookbooks
2019 Holiday Gift Guide
KITCHEN MUST-HAVES
ALL THINGS TECHNOLOGY
FOR THE TRAVELER
MUST HAVE COOKBOOKS