Can I get a 'Huzzah' for it being Friday? Actually, to be perfectly honest, this week has been quiet at work and with abit of spare time since finishing exams- its been relaxing. I intended to post an exciting giveaway today but seeing as there are several floating around this week, I thought I'd leave it for Monday- stay tuned!
Last Friday's post, I talked about how I was trying to perfect the infamous Australian treat- the 'Lamington'. Just to remind you what a lamington is- a sponge cake, dipped in chocolate and sprinkled with shredded coconut. There are twists to it including having a layer of cream and strawberry jam in the centre (my favourite) and even chocolate or custard filled.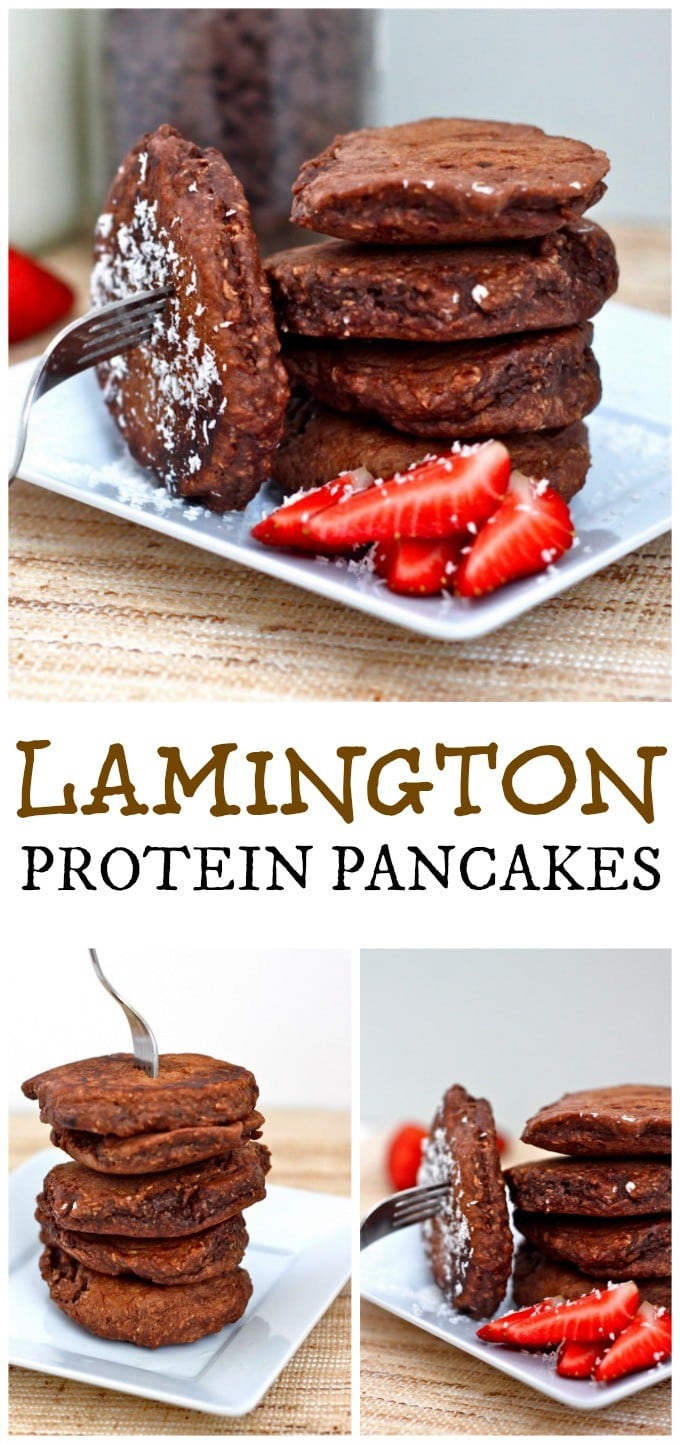 After several attempts, I finally perfected the texture and taste to resemble a Lamington. I needed the pancakes to be light and airy and a distinct coconut taste throughout. I tried it without the cocoa powder mixed it and as a sauce but preferred it mixed into the batter. These pancakes are extremely fluffy, filling and and make four large pancakes. I ate them layered with strawberry jam and a tiny bit of whipped cream– bliss. The best thing? They are a much healthier alternative to a traditional lamington, which can clock in at up to 390 calories for a piece!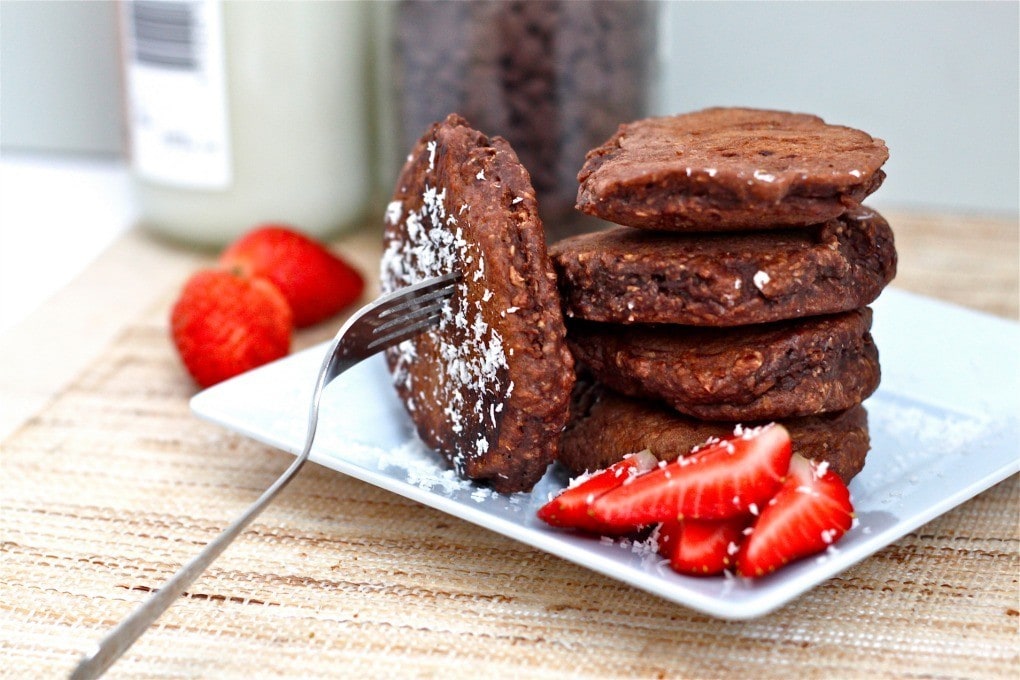 PS- I dedicate these pancakes to the pancake Goddess herself, Heather– Happy 3rd Birthday to KMG- May you continue to spread your cruciferous love to the world.
Aussie 'Lamington' Pancakes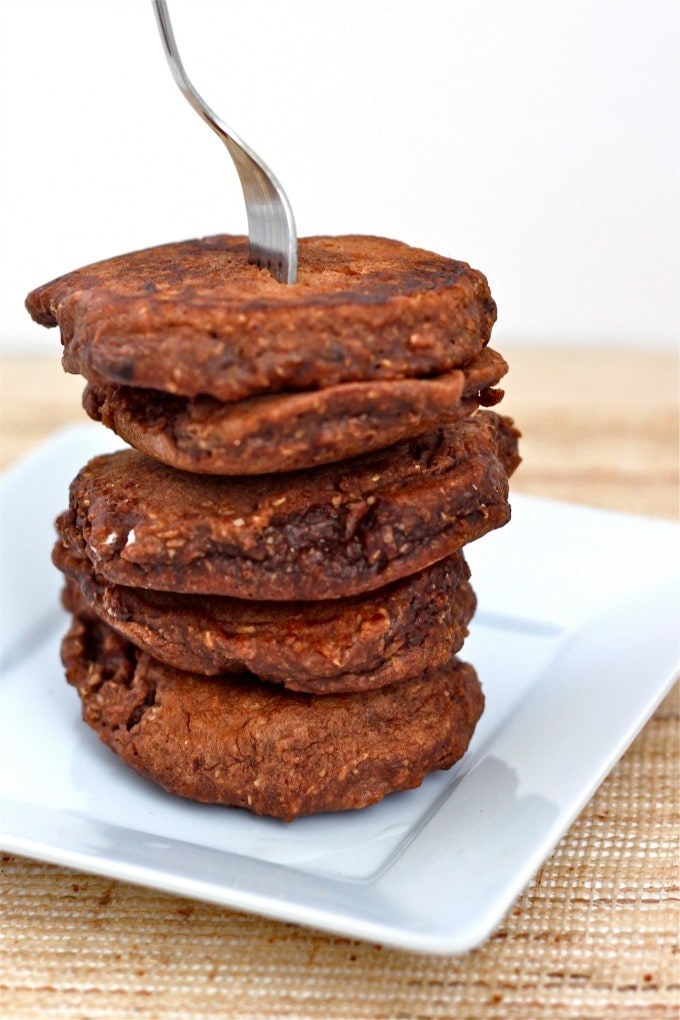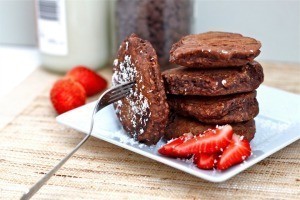 Lamington Pancakes
A classic Aussie treat converted to a healthy pancake form- without sacrificing on taste- gluten free and high protein too!
Ingredients
3

tablespoon

coconut flour

1

tablespoon

quick oats/oat flour/rolled oats

gluten free

1

tablespoon

unsweetened cocoa powder

3

tablespoon

shredded coconut

divided

1/2

teaspoon

baking powder

2

teaspoon

Natvia natural sweetener OR 1 tablespoon of Norbu sweetener

or sugar

3

large egg whites

1/4

cup

milk

1/2

teaspoon

vanilla extract

Jam/cream/greek yogurt to serve
Instructions
In a large mixing bowl, sift the coconut flour and unsweetened cocoa powder to avoid clumps. Add in the rolled oats, baking powder, natvia sweetener and 1 tablespoon of the shredded coconut. Mix well to combine.

In a small bowl, whisk together the egg whites and vanilla extract and add it to the dry mixture. Slowly, pour in the milk- you want the batter to still be quite thick. Do not over mix.

Heat a frying pan on low heat and spray with cooking oil. Once pan is extremely hot, using a measuring cup pour 1/4 cup of the batter and then cover the pan. Once bubbles appear and the edges go brown, remove cover, flip the pancakes and cover again for approximately 1 minute. Repeat until all the batter is used up.

Top the pancakes with the remaining 2 Tablespoons of shredded coconut and spread the pancakes with strawberry jam and cream for a true 'lamington' experience.
Notes
Do not use brown sugar instead of white as it changes the flavour significantly.
By using only egg whites as opposed to whole eggs allows for a lighter, airy texture which resembles the 'lamington' texture.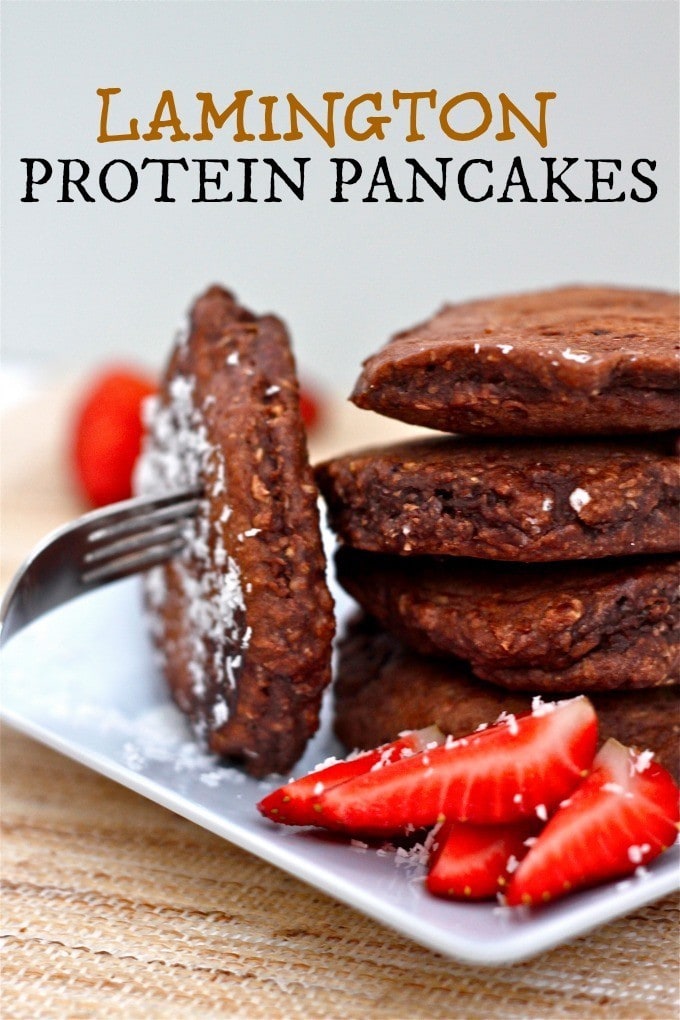 ***
Don't forget to stop by this Sunday for the second edition of the new weekly link up- Spill it, Sundays. I hope many of you participate- check out this post for this week's theme, or if you want- just rant on anything about yourself and you're welcome to link up too! 🙂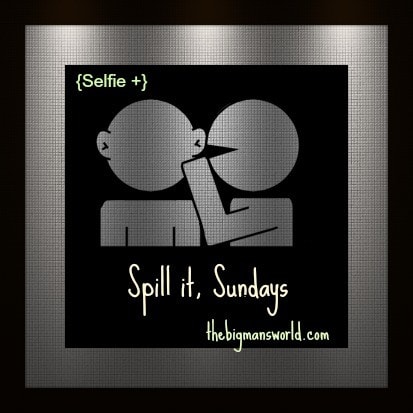 Have a great weekend- Never regret anything that made you smile. Fake smiles don't count.
What is your favourite kind of pancake?
Have you ever recreated a dessert/pastry/baked good into something else?
What are your plans for this weekend?
Disclosure: This post may contain affiliate links. I may earn a small commission for my endorsement, recommendation, testimonial, and/or link to any products or services from this website.