Happy Monday stunners!
How has your weekend been? I must say, mine has been pretty good- a big reason it being a long weekend in Sydney! My weekend actually started on Friday- my manager gave me an Annual leave day so I made a mad 24 hour dash to Melbourne to visit my grandma who is here from Iran- after all the work my mum did to bring her out here. It was not long enough but good to see her even for abit.
The rest of the weekend involved some epic kitchen testing, practicing some photography, catching up with a mate for brunch and being lazy. It was also daylight savings…which I didn't mind! It made my 5am wide awake get up on Sunday actually 6am.
Let's not talk about how I was about to pass out at 8pm. I feel like an update of sorts is in order here- so let's get right into it.

MY OTHER RECIPES
1. Recipe and blogger authenticity- Expect a bigger post on this Thursday but I wanted to touch base on this briefly here. While I'm thrilled to receive comments from readers/fellow bloggers who try out my recipes, I am also open to critique or suggestions to improve a recipe.
What I will NOT tolerate is accusations of copycat blogging or other insinuations. With recipes being adapted by another author, they always get a link back to their source. As for the latter comment- Please. Amuse me.
Rant over….until Thursday.
2. Upcoming recipes- As mentioned earlier, I've been pretty busy in the kitchen these past few weeks experimenting and stealing my mum's recipes to post being influenced positively by my mum's recipes. I told mum I was going to 'Paleo-fy' her cookies and add a protein boost to her carrot cake.
She probably would have chased me around the room with a wooden spoon. Pity I wasn't in Melbourne then.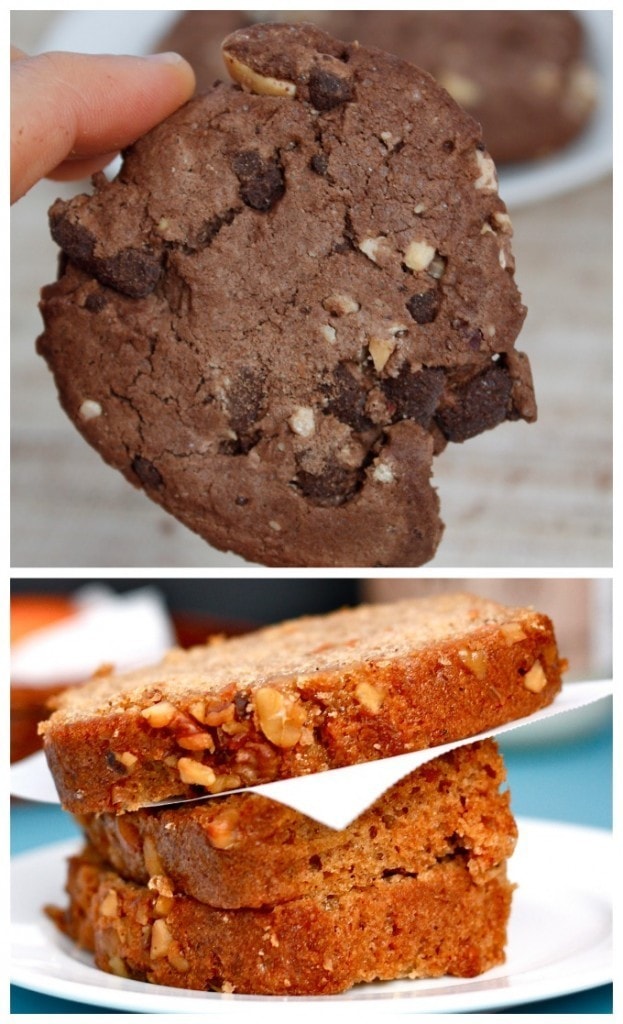 3. Lifehack articles- I've been really enjoying contributing to Lifehack as an author- I love writing and sharing my finds on other platforms is always a bonus. Not the add the ability to showcase some golden recipes by fellow blends and bloggers!
Check out my four posts so far-
8 things you haven't tried using cauliflower as a substitute
10 Amazing and Delicious recipes using only vegetables
10 Healthy Chocolate Recipes for breakfast, yes breakfast!
10 Healthy and sneaky dessert recipes that are irresistible for anyone!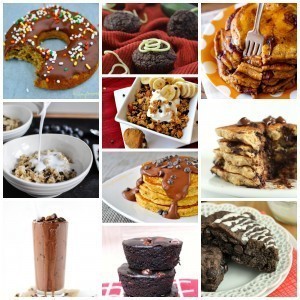 Now for a giveaway!
Sticking true to my monthly blogging promise– I've collaborated once more with some of my favourite Australian brands (and some new ones!) to put together a pretty exciting box! As always, your readership is always appreciated and it's because of YOU I continue to post, recipe experiment and blog unapologetically.
Included in this month's Giveaway box includes- Delicious nut butters, snacks, gluten free snacks (the almond clusters are incredible!), Hemp protein powder and some infamous Australian cookies!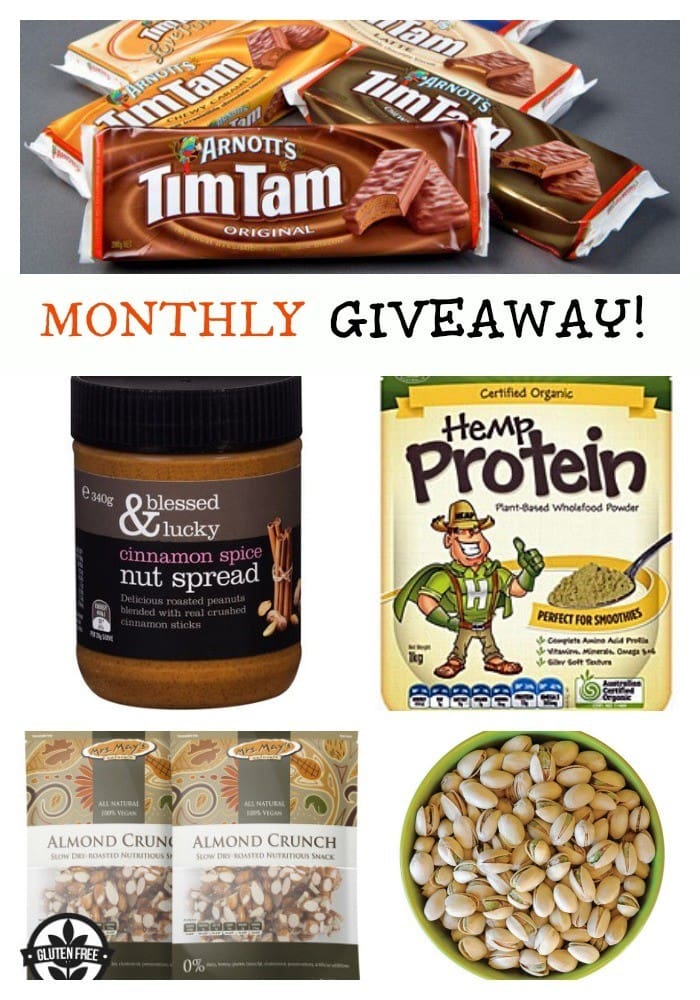 Also, an added bonus- There will be another prize for Davida's epic Ebook! I've made my way through 12 of her recipes already and they have all been amazing (just ask my mates who've been requesting the breakfast patties). Strangely, her gluten free flour blend has been most utilised- especially in my most recent recipes!
Enter below using the Rafflecopter tool! Winners will be announced on the 20th October and is open WORLDWIDE!
GIVEAWAY HAS CLOSED.
Congratulations to Christine D for winning the Giveaway Box!
Congratulations to Kelly S for winning Davida's E-Book!
Have a great Monday guys. Scrap that- Have a Marvellous one.
What is a traditional family recipe for you?
When's your next long weekend?
Highlight from your weekend?