When I tried the modified version of Whole30, one of my goals was to cut down on my snacking. This wasn't as a means to consider them off limits or restriction- but rather a convenience factor. Working a busy office job Monday to Friday with meetings thrown in with little notice- Having three, solid meals a day would be ideal.
As the way many things in life goes, my snacking actually increased during the 30 day challenge…and continued to this day. I'm embracing it and following my hunger cues.
When it comes to choosing a snack, I found a combination of nuts and bread or bars to be hunger quelling. I was fortunate to have the guys at Lucky Nuts send me their new Lucky Smart Snax range!
The team sent me the their range of six options-

MY OTHER RECIPES
Smart Snax Cardio- Featuring almonds, sultanas, cranberries and blueberries (These were amazing mixed into a second batch of these amazing bars)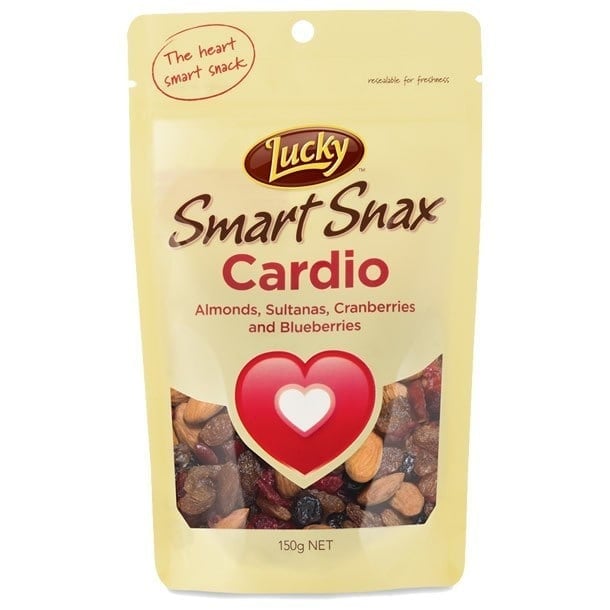 Lucky Smart Snax Digestive- Oven roasted almonds, peanuts, hazelnuts, cranberries, sunflower kernels and Pepitas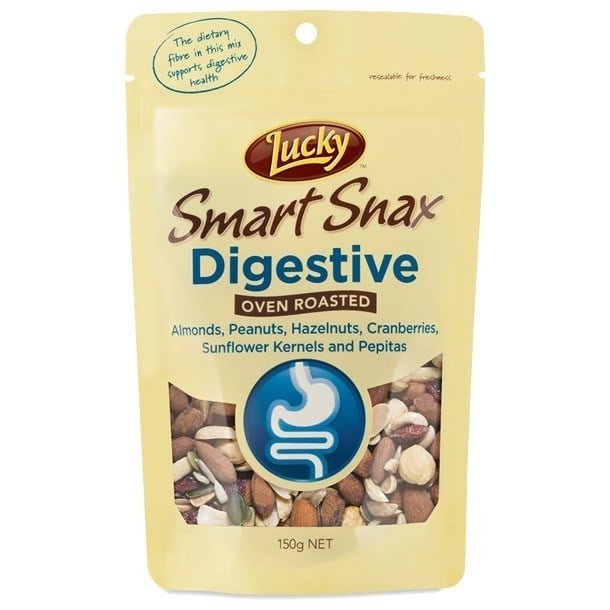 Lucky Smart Snax Recovery- Oven roasted almonds, peanuts, pepitas and cashews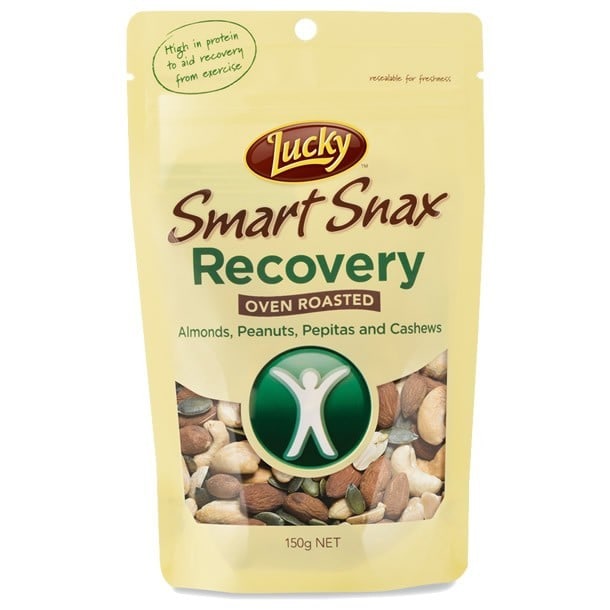 Lucky Smart Snax Power- Oven roasted peanuts, almonds, walnuts, hazelnuts and dark chocolate (my personal favourite and a mix in for the best dark chocolate granola)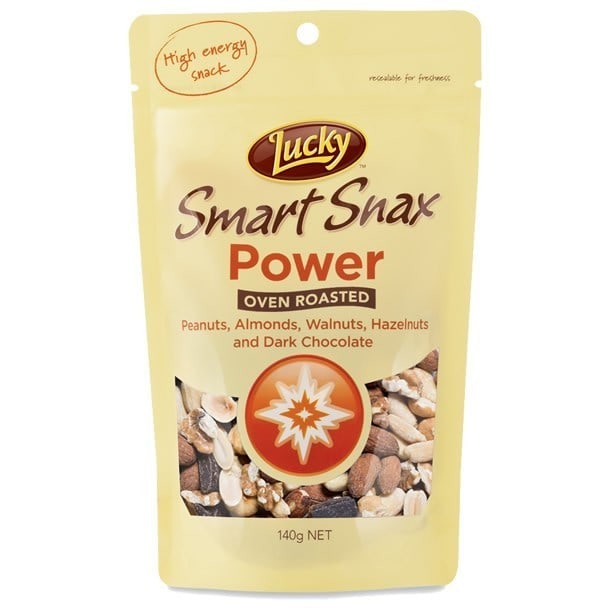 Lucky Smart Snax Women- Cashews, almonds, brazil nuts and walnuts (These were perfect in my Paleo cookie dough recipes- both the Original Breakfast Cookie dough and the Double chocolate breakfast cookie dough)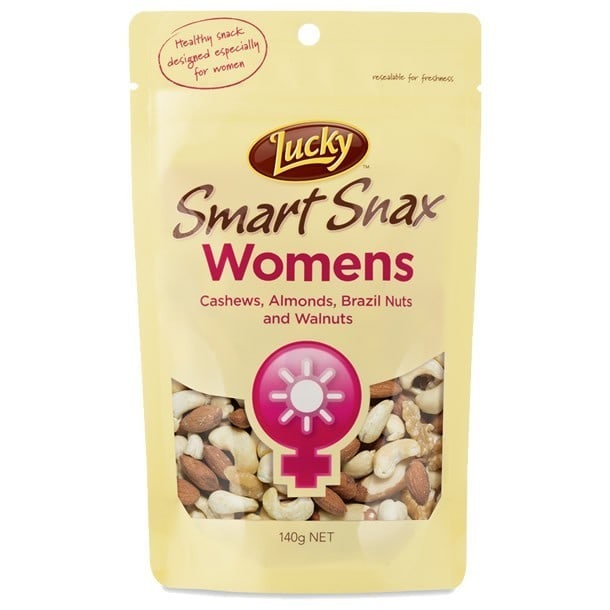 Lucky Smart Snax Low Carb- Brazil nuts, peanuts, pepitas, almonds and walnuts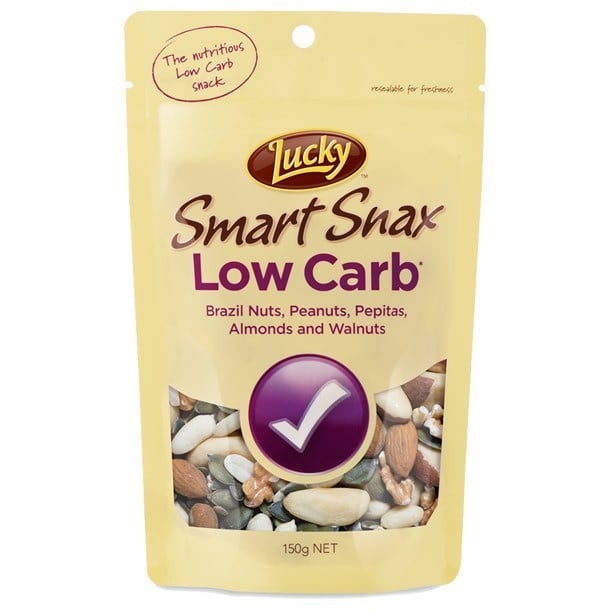 While I put them to use in some of my recipes, they most certainly taste good on their own with a no bake bar or some cheese sticks and crackers.
One lucky reader will win a huge prize- A Lucky Snax Hamper which will definitely include all 6 of these packages!
You have four chances to enter-
1. Leave a comment leaving which of the six you'd like to try most (Mandatory)
2. Like the Giveaway picture on Facebook
3. Follow me on Instagram
4. Pin one of my recipes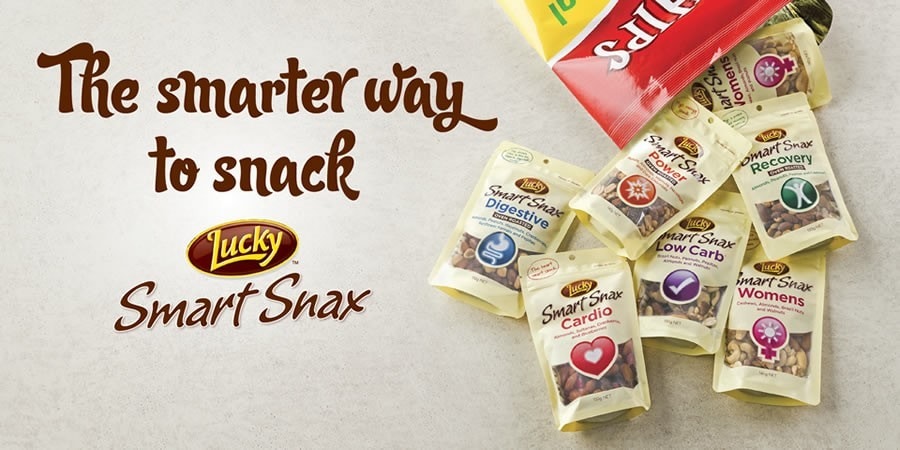 Giveaway will be open for 2 weeks closing on the 28/11/2014. Good Luck!