Marinated Pesto Potato Salad
This delicious marinated Pesto Potato Salad may look sinful but it is so healthy and lighter than traditional potato salads! Perfect for grilling, picnics or the Summer sides, it's vegan, gluten free and dairy free!

I hate doing things in a rush, yet am most definitely guilty of it.
One thing I've learnt to appreciate- prepping food in advance, especially with the intention of serving guests. However, there is one fine caveat when it comes to that- It has to be foods which taste just as good as if it were made fresh.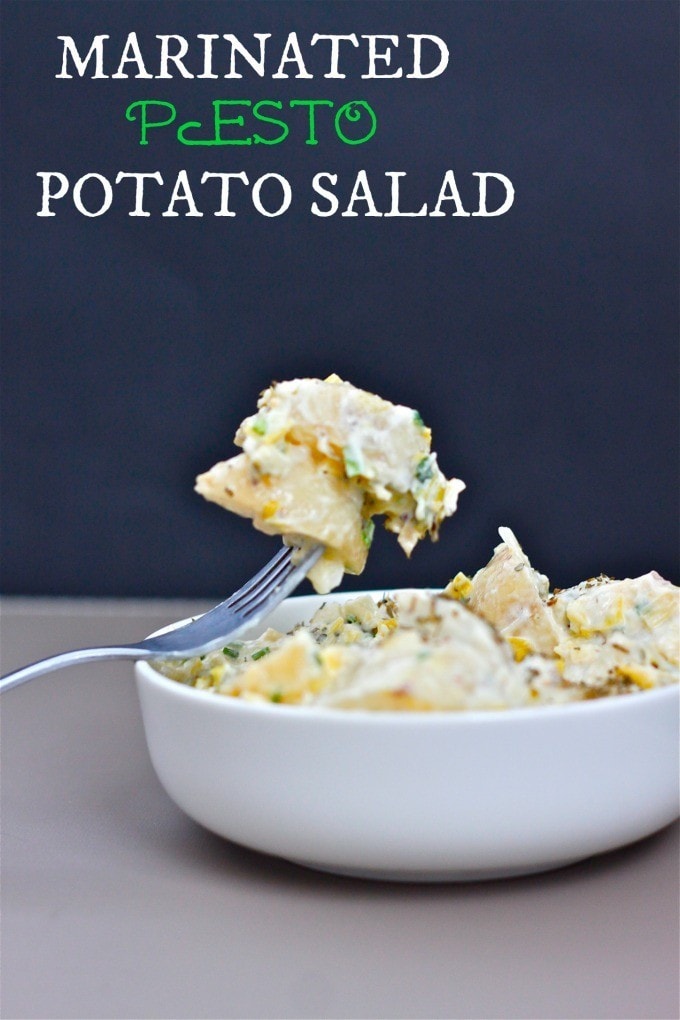 Baked eggs, omelettes and toast? Fresh.
Summer fresh salad? Fresh.
Smoothie? Fresh.
Ice cream sundae? Fresh…..but only because I'd eat it before prepping it.
Some things however, taste even better after prepping it the night before. Curry, copycat Chipotle beef barbacoa and (in my opinion), oatmeal puddings like the Cake Batter or Cinnamon Bun are just a few winners.
Another one I've found to be amazing left overnight- potato salad. I always prep a protein to bring to work with me and always need a side with it- I've usually gone with toast and butter (lol) eaten with a burger or a can of tuna because I'm lazy. Saying that, things have gotten redundant and I needed a change- something which could be made in advance and keep for a good amount of time.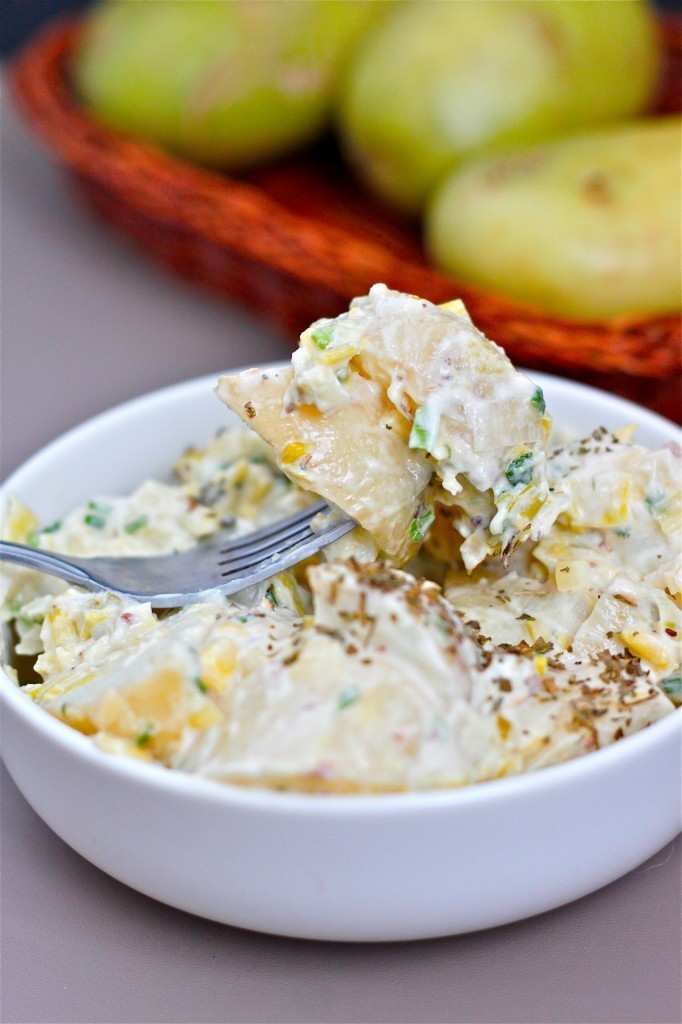 This pesto potato salad tastes amazing and super simple to prep- the best part is that it tastes better the longer it sits in the fridge. Case in point- My Friday salad tastes better than my Monday salad.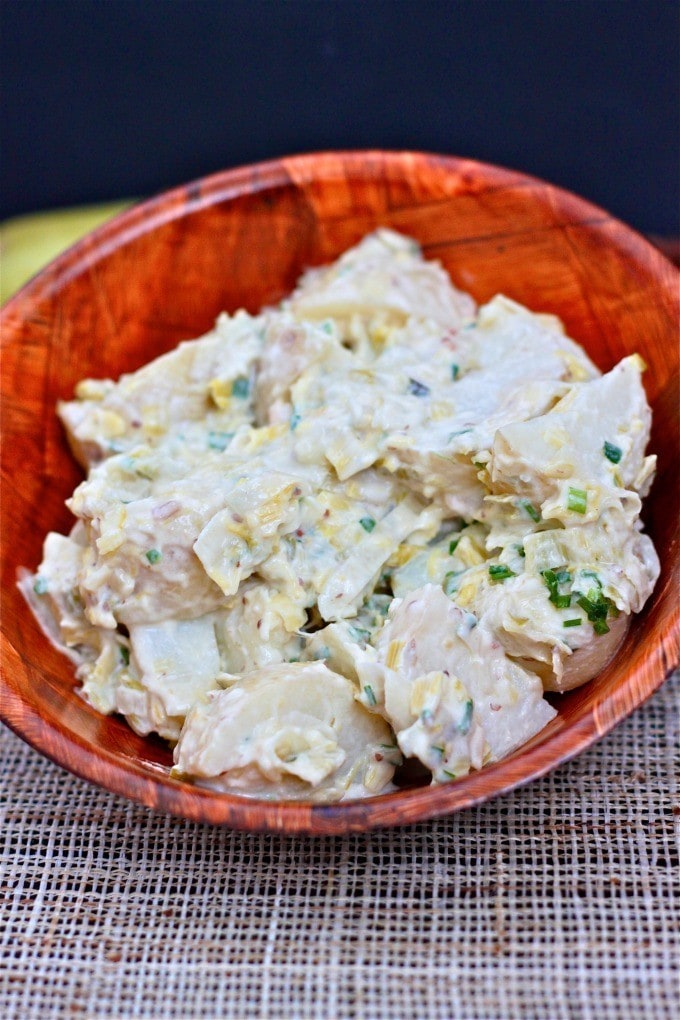 But let's be real here- it's got potatoes, it's got pesto- it's going to be epic regardless.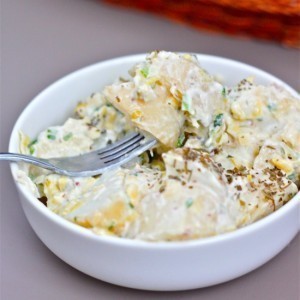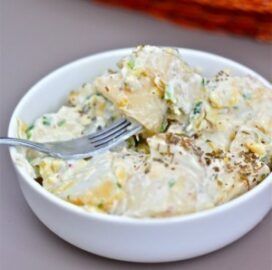 Marinated Pesto Potato Salad
A delicious, overnight potato salad recipe which tastes better the longer it sits!
Print
Ingredients
1

kg

potatoes

quartered

2

T

fresh basil

1/4

cup

corn

1

stalk celery

diced finely

1

green bell pepper

diced finely

1/2

cup

vegan friendly pesto

I used this recipe

1/4

cup

Greek yogurt

I used so delicious dairy free plain

1

T

lemon juice
Instructions
Add a large pot with water and 1 teaspoon of salt and bring to the boil. Add the potatoes and cook until tender. Drain and set aside to cool.

Once cooled completely, add the basil, celery, corn bell pepper and lemon juice and mix until fully incorporated. Stir through the pesto and Greek yogurt until all potatoes are evenly coated.

Refrigerate for at least 4 hours or preferably overnight.
Notes
You can microwave the potatoes instead of boiling them, but they tend to dry out more. Potato salad can be kept refrigerated for up to 1 week.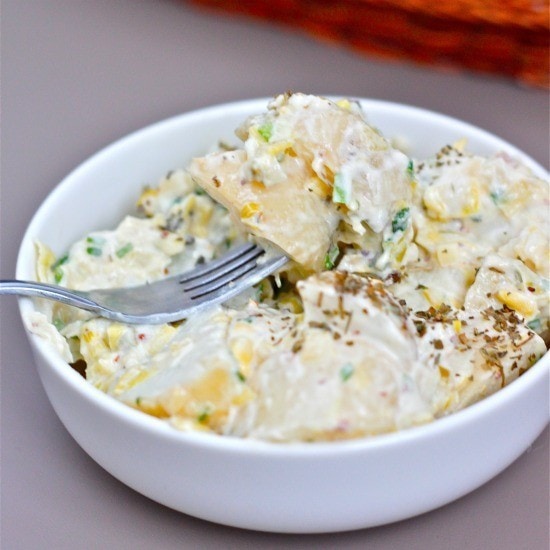 What foods do you find taste better 'the day after'?
What is you're 'office lunch'?
Can you eat the same foods over and over again?