My health and fitness journey part 2
So in continuation from Part 1 this is part 2 of my constantly evolving journey to a more healthy self.
Growing up, food was often used as the common theme at family gatherings, used as rewards for achievements and treats on a consistent basis. My mum, coming from a middle Eastern background, has always been an excellent chef and ensured my sister and I were always well fed. My father, coming from an Asian background, was taught that showing love for his children was through feeding them the best quality and quantity of food. Easy to say, I never went hungry. This aspect, coupled with being taught that every morsel must be finished on a plate, instilled habits which are counterproductive in terms of normal human function. Neither my parents ever fed me junk- the opposite in fact. Meals served were always nutritious, but the quantities were definitely exceeding the norm.
Being the sedentary person I was, clearly the overflowing bowls of rice and pasta did nothing in maintaining a healthy weight.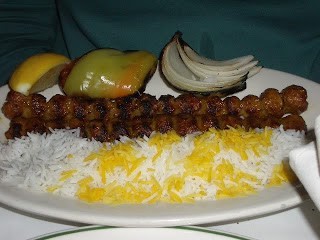 A typical persian dish of kebab with buttered rice and saffron
Fast forward to university, in which choices were dictated by well… me. Definitely a smart move on my part. i followed a slightly different food pyramid to that recommended by the Australian Dietary Guidelines.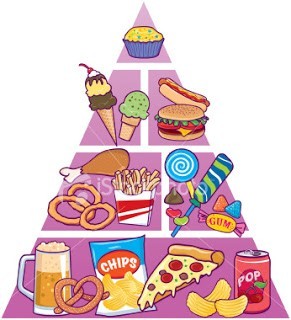 A typical day would incorporate many aspects of this pyramid. whoops.
Poor food choices, multiple weekly alcoholic fuelled benders (a typical week out would involve Thursday night, Friday night and Saturday night- with heavy drinking on at least two of those) saw me reach an all time high on the scale. Although I was never obese, the elevating sizes of clothing and extra body 'padding' proved something had to change!
Taken on a typical alcohol fuelled night out- loving the gut and chubby cheeks!
A work colleague of mine who was into fitness mentioned how he used to weigh around 90 kg (198 pounds) and through calorie counting and moderate exercise got down to a healthy 67 kg (148 pounds). This was the motivation for me to start making changes to improve my health and start incorporating fitness into my life.
I bought a calorie counting book and aimed to make better daily choices, and did basic cardio several times a week. For me, I was still unaware of macros and merely followed the overall caloric number of foods. At the gym, I avoided the weights and focused on the cross trainer and running on the treadmill. Of course, initially it was ridiculously difficult, but over time, I began to enjoy it. Lo and behold, the weight began to drop gradually.
I set myself a goal weight and used the scale on a fortnightly basis to track my progress. I also included one meal a week in which I would go all out and eat whatever I fancied, which being honest, ended up being at various buffets… oops.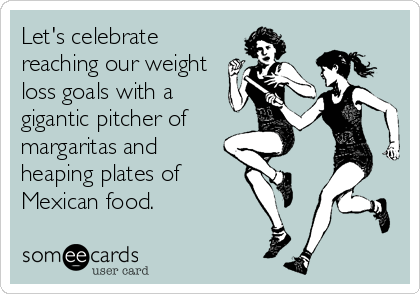 swap the mexican for 'all you can eat' and that sums it up perfectly!
The day had come and I had reached my goal weight. Praise and admiration from friends and family began to be a normal occurrence and my achievement was commended, however I was personally not satisfied with what I saw in the mirror. I compared myself to other male friends and sporting stars, and confused as to why I didn't look 'buff' or brawny, but rather a smaller version of my previous self.
I had achieved the dreaded skinny fat- only focusing on cardio as my sole form of exercise had melted away weight, but did me no favours aesthetically speaking. Also, my strength… well, lets just say the weights room was still a foreign country in my eyes.
At my 21st- booze in hand yet a much slimmer version of my former self.
I had achieved my goal of losing the weight through sensible diet and a huge reduction in alcohol, coupled with consistent exercise. However, now I wanted to achieve some strength, brawn and power- which lead to my next goal, involving entering the world of weights, bodybuilding and macros.
Congrats if you've made it this far- I'll leave it here for now and continue on in part 3.