My health and fitness journey- Part 3
Hope you've caught up on part 1 and part 2 of my journey to optimum health and fitness. This is part 3 and the final part of this series. Well, final part which leads to where I stand today and where I intend to go from here.
The concept of lifting weights has always been somewhat daunting for me. Out of all my friends, I was known as the funny guy, the quirky guy, the one we can always rely upon. Never would they associate anything fitness related with me. So when I decided to put on some 'bulk' and start lifting weights, I was bombarded with information and instead of researching and asking for expert help, simply took it upon myself to follow a program and dietary advice a mate of mine had success in (whilst being oblivious to the fact that he had grown up active in several sports growing up, was sports captain of my high school and had been going to the gym on and off for several years).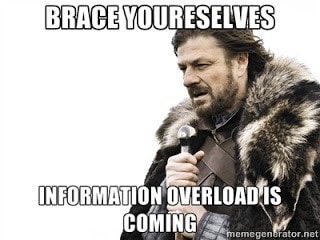 Sufficed to say, I followed a generic 4 day split, learnt about muscles I was unaware of, and learnt all about macros and how best to fit them 'perfectly.'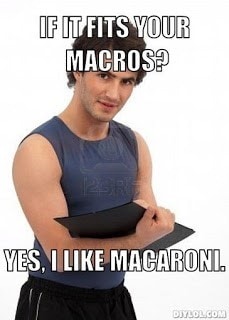 No joke, if I wanted pasta, it had to 'fit' my macros for the day.
I was advised to set up an online calorie counting account with myfitnesspal and ensure I was hitting the recommended protein/fat/carbs each day, as strictly and accurately as possible. Now coming from a maths hating background, this at first, seemed to be an absolute pain in the ass. However, after my successful weight loss, my self believe in adhering to it took over, and it slowly became an obsession. Soon enough, I can honestly say I became an expert on all things related to calories, food, macros, protein, fats, everything. I no longer needed the tracking tool, it had become ingrained in me. Also, it was hammered to me that to build muscle, you need to eat in a surplus. For some obscure reason, I had the belief that out of everyone, I was exception to this rule and could build muscle by eating maintenance or even below. FAIL.
My day to day reality.
This wasn't the extent of it though. I became obsessed with the concept of supplements and how best to 'grow' that I was forking out hundreds of dollars on creatine, pre workout supplements and multivitamins. Then there were the protein powders…..It is safe to say it would be commonplace for me to have 4-5 canisters of protein powder at any one time. I had the belief that the combination of taking these supplements religiously, following a strict diet and adhering to a set workout routine would eventually lead to this 'ideal' physique I had created in my head. But that was not reality.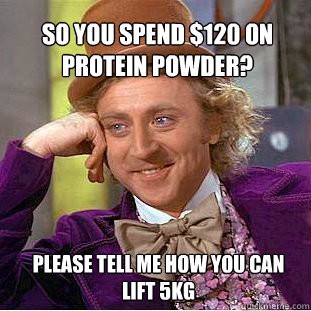 This continued for the better part of the year. I followed everything to a 'T'. My mate who I trained with saw incredible gains and his physique changed without being strict on himself. Me on the other hand, whilst I did get stronger, my weight stayed the same and my physical appearance.. well, lets just say if you put two photos side by side there would be no difference at all. I felt like a failure. I had done everything I was advised and took all these supplements and tracked my macros, so why wasn't I seeing or feeling any different. Then reality hit. I was completely new to the concept of lifting, yet all at once, began a workout and supplement program which advanced lifters would do. There was no gradual progression and this overload lead me back to square one. Skinny fat with six variations of protein powder on hand.
So this takes me to today. I have just come off from finishing a 12 week general program without any intent of bulking up or slimming down, but simply to familiarise myself with all exercises and build foundations to start a lifting program. Now, my goal is to begin a lifting program and see some actual gains and fuel myself correctly. No more under eating, overtraining or over supplementing. Stick to a clean diet, embrace rest days and start seeing real gains- gains I can be proud of. Join me on my journey to achieve this, and maintain it!