Off the cuff Fridays 4/10- Cauliflower crust pizza base
Is it Friday already? This week has gone by so fast I swear I was holed up in the library just yesterday…instead of Saturday! For those of you who follow me on Instagram, expect to see more tupperware meals this weekend- I'm forcing myself to hang out in the library to finish these damn papers! My goal is to rip out 2 big ones on Saturday and then reward myself Sunday with brunch out with friends…who am I kidding, thats going to happen regardless! Anyway, seeing as its Friday, its time for some Off the Cuff ramblings with some #strangebutgood action!
Also, for those of you who haven't entered yet, the Quest Bar Giveaway ends Monday night, so get those entries in!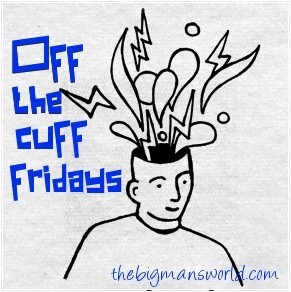 First things first, I think all of you bloggers should wake up 3 hours earlier and post then. Why? So I don't have to wait a whole 12 hours until I can read your posts 😉 [or move to Australia] 
My mum put a kabocha and pumpkin ban on me because she said the orange on my palms were far too evident. I baked up a batch of potatoes….2 kg to be exact. Maybe the whiteness of the potatoes will make my palms whiter THUS ridding the orange tinge.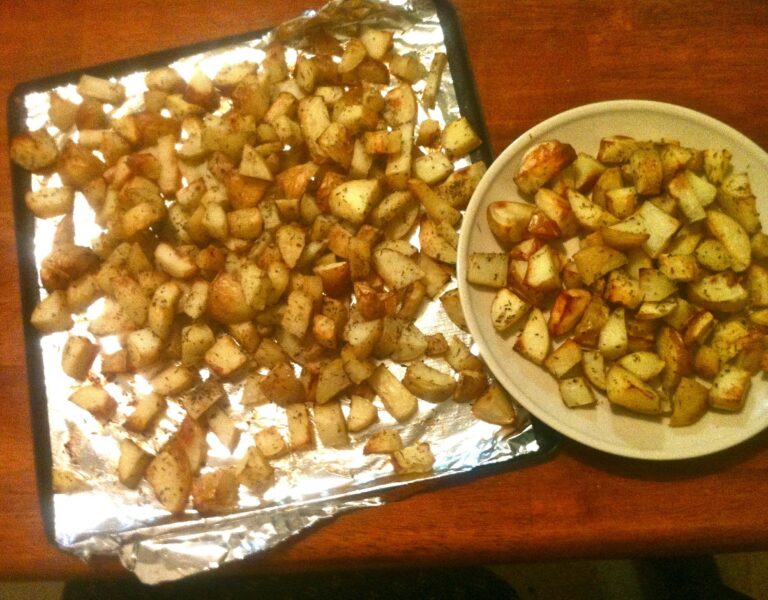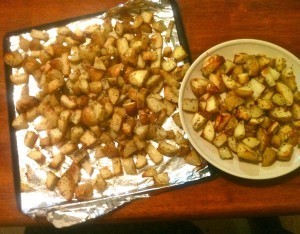 However, its breast cancer awareness month here in Australia, and some smart farmers have grown (naturally) pink pumpkins! Seeing as they are pink, technically they aren't orange… so technically I'm not breaking any of mum's rules to roast some up. Besides, its for a good cause, right?!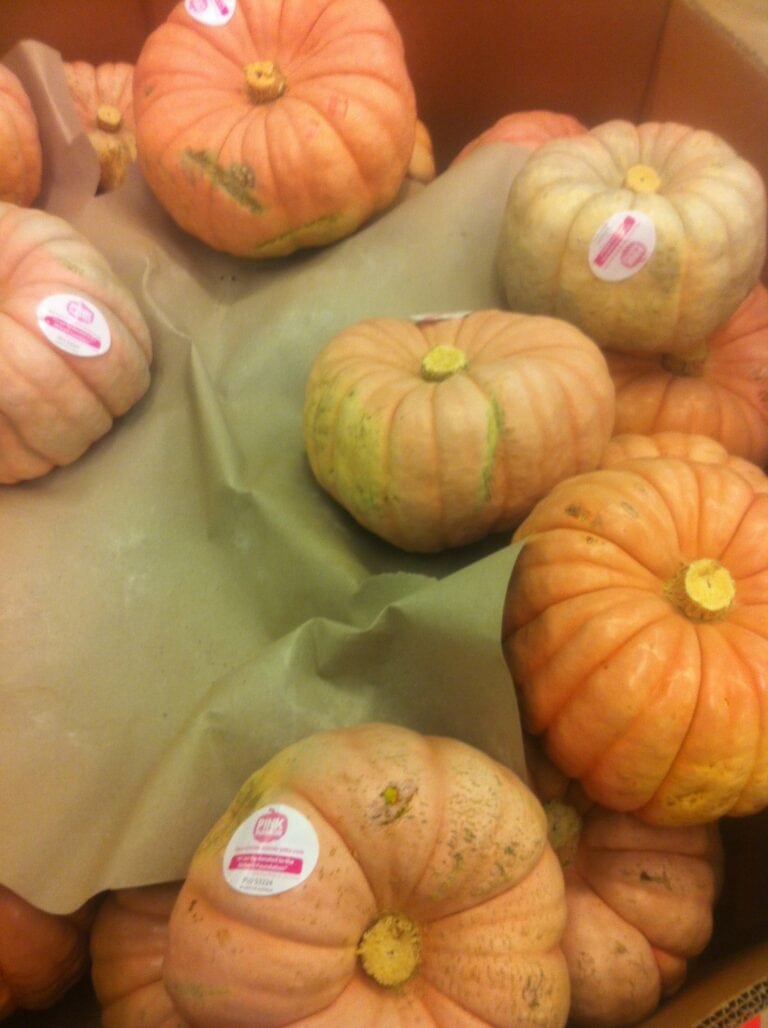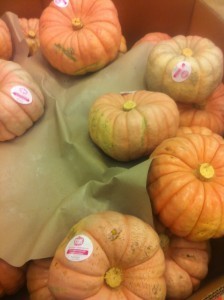 Remember when I tried to make savory kabocha sexy? In an attempt to keep the momento going, I have THREE savory kabocha/pumpkin recipes up my sleeve if anyone is keen-
Single serving kabocha and mushroom lasagna
Ricotta, pumpkin and mushroom gnocchi
Roasted pumpkin, spinach and leek quiche
I sometimes love walking around Melbourne city. All you coffee drinkers, rejoice and get your twerk on!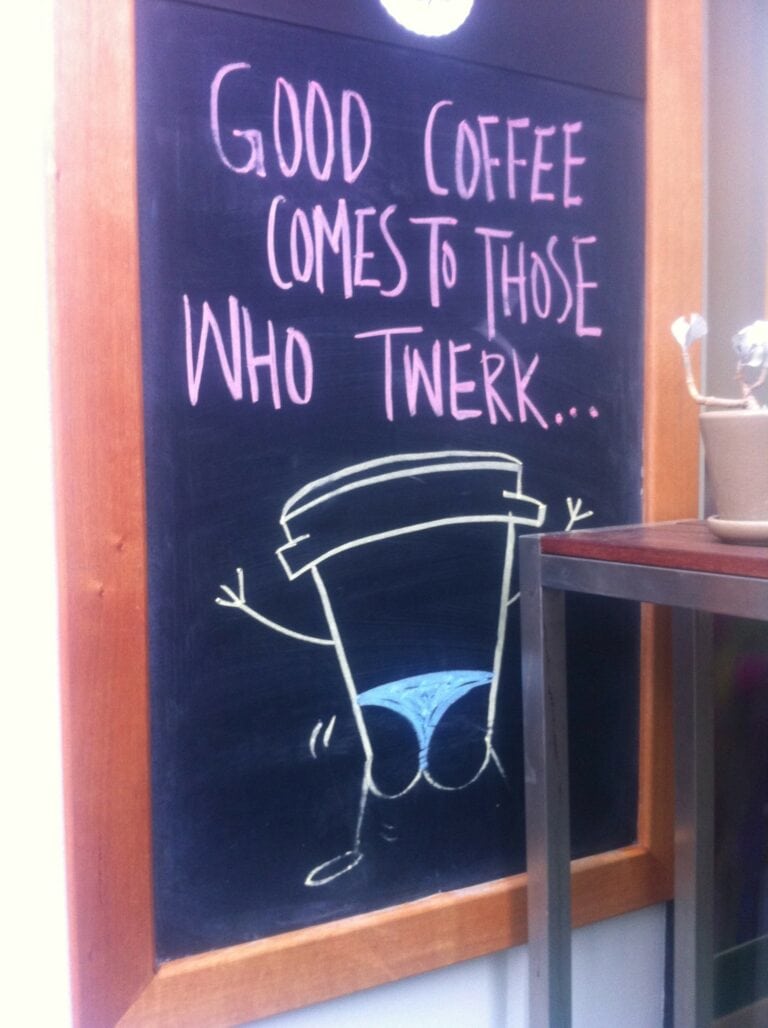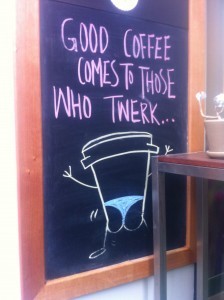 Anybody remember the the MTV show, Cribs? I remember always going over to my mates place who had pay TV and would be jealous of all the houses people my age lived in. Although there is one I would trade places with in a second…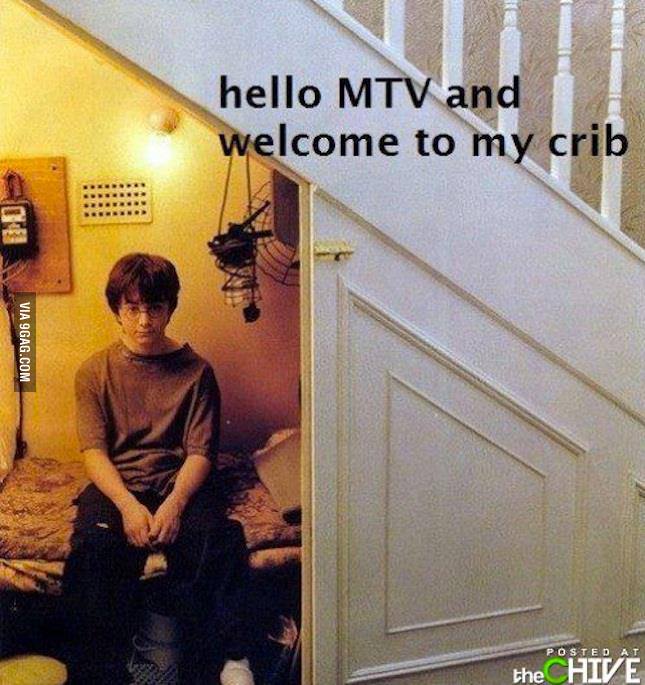 Who here has heard of Bundz? Well neither did I! But after FINALLY finishing my 1kg block of cheddar, It was time to venture out to try a new cheese. Friends, if you love goats cheese you would lust over Bundz. Bundz is a soft Polish cheese which I found to be slightly more mild. I put it in my egg scramble with brinner and…yes. Its a winner. (Haha, rhyme too. Winner winner brinner dinner)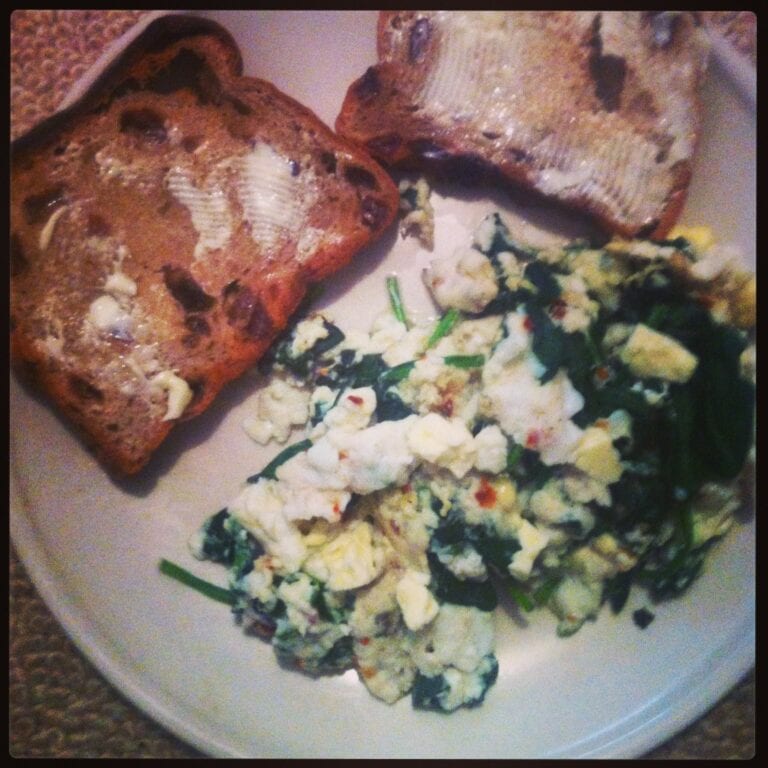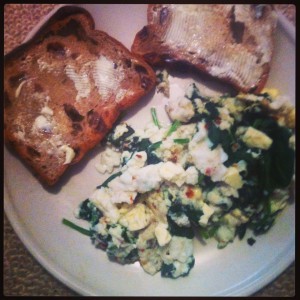 Speaking of winners, the cauliflower crust has easily been a trend which has taken over the blog world by storm. When I first saw it, I must admit to being skeptical. Why replace something already so good, with an imitation? Secondly, the beauty of a pizza is to NOT use cutlery and use it as the perfect excuse to eat with your hands. How could a crust primarily made of cauliflower do that? Well, after my first attempt I must admit I was sold. Although you could tell it definitely was not a classic dough and yeast crust, for a vegetable substitute- it came darn close! The first recipe I followed was the typical cauliflower, shredded cheese and egg variation but I was keen on trying a variation without cheese in the crust- purely so I could overload the top of it with it! So today, I have not one, but TWO variations of the cauliflower crust pizza base- one with a #strangebutgood twist to it! Thank you Laura for hosting the strange appreciation- be sure to hit up her page and get those creative juices flowing! For downright awesome recipes around the (globe) blog world, hit up Kierston and try not to salivate on your computer!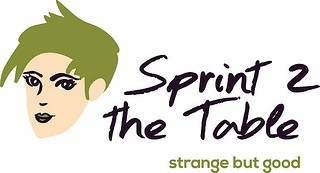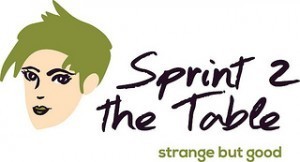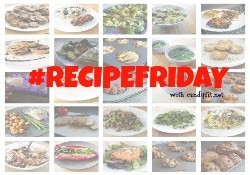 Cauliflower pizza base # 1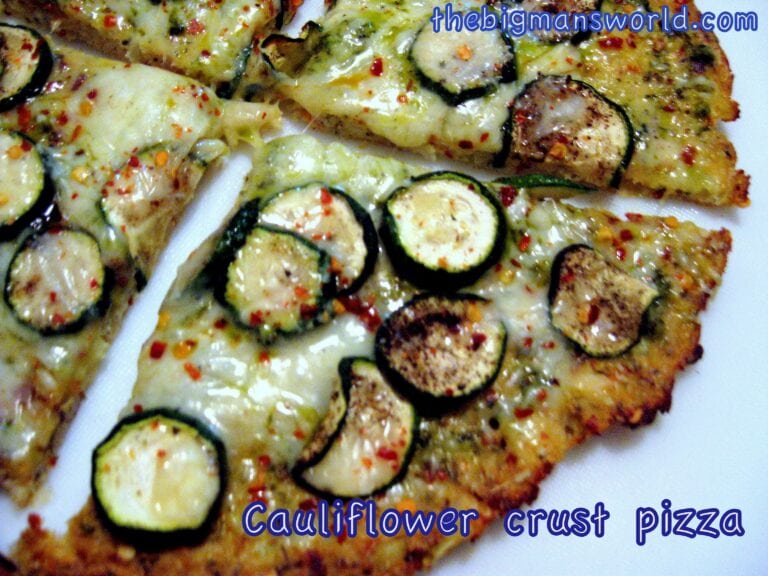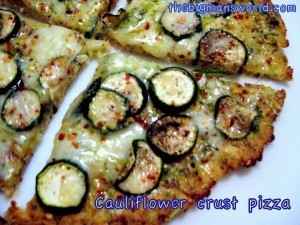 Serves- 1 hungry twerker
Ingredients-
1/2 raw cauliflower, grated/riced
1 T coconut flour
2 T nutritional yeast
1/2 tsp mixed italian herbs
1/2 tsp garlic powder
1/2 tsp onion powder
1/2 tsp red pepper flakes (Optional but highly recommended)
1 egg + 1 egg white
Added ingredients for #strangebutgood twist (Omit egg white)
1/4 cup ricotta cheese (can sub for cottage cheese)
Handful of baby spinach, chopped finely
2 T of feta cheese, crumbled (30 grams)
Preheat the oven to 180 degrees Celsius
Using a cheese grater or food processor, rice cauliflower. Squeeze out the excess liquid and place into a mixing bowl
Add in coconut flour, nutritional yeast, Italian herbs, garlic powder and onion powder. Mix until well combined. Add in the egg and egg white and ensure all ingredients are well combined
(#Strangebutgood step)- Slowly stir in the baby spinach, ricotta and crumbled feta cheese until well combined
On an oven proof tray (preferably a pizza tray), place a large piece of baking paper and spray generously with cooking oil. Drop the batter in the centre of the tray and spread out into a pizza shape then put in the heated oven and keep in there for approximately 20-25 minutes
Check up on the pizza and if golden on top, remove the pizza with the baking paper off the tray. Place a new sheet of baking paper, spray with cooking oil and then carefully, transfer the pizza upside down on the new baking paper so the other side can cook. Place back into the oven and cook for another 10-15 minutes until golden on top.
Remove from the oven and top with desired toppings- I spread

basil pesto

, a thin layer of

cheese, roasted zucchini

and then topped with more

cheese

. Place back in the oven until cheese has melted.
Eat immediately and leave the cutlery behind.. this beauty can be picked up with your bare hands!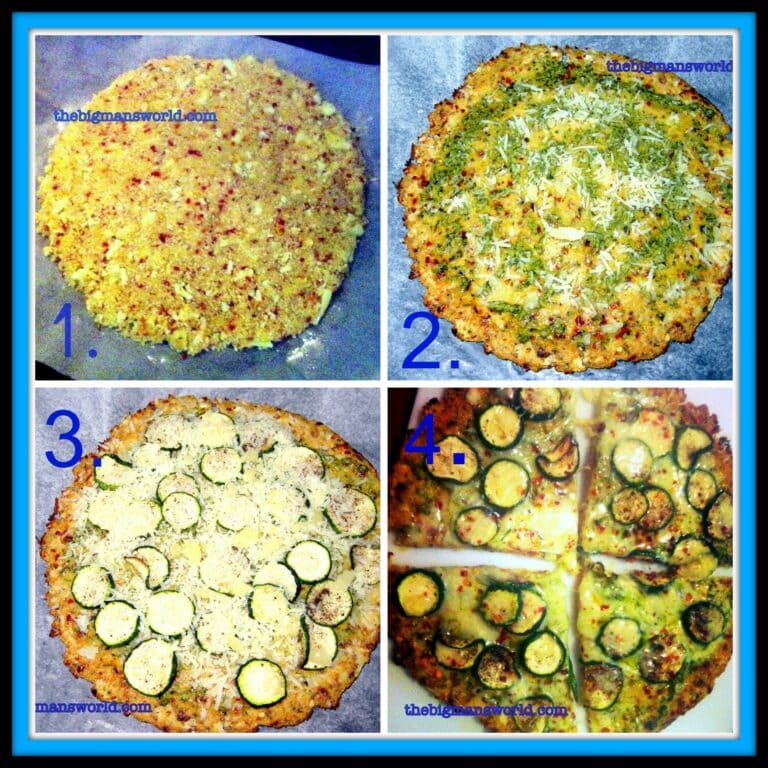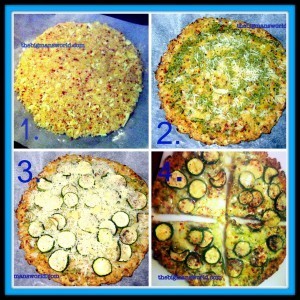 Note- I am not going to claim this to be a perfect replica of that doughy goodness of a traditional pizza, however for a lighter base and a different twist- this satisfies the bill!
Hope you all have a great weekend, and pop back on Sunday for the return of the International Blogger Spotlight! 
Have you ever tried Bundz? What is the most unique cheese you have tried?
Favourite MTV produced show? Hands down, Daria. Cartoon gold.
Do you have any big plans for this weekend? Come hang with me in the library. Pancake [tupperware] par-tay.