Less than 15 hours until the weekend and I am dreading it! Before you suspect I'm on crack, let me do some explaining. This past week, I've participated in far too much procrasti-baking. What is this term you might ask? Urban Dictionary defines it as the practice of baking something in order to put off doing something you need to do. Guilty. The good news? I have quite a few recipes to share with you! The bad? This weekend will NOT be spent relaxing the entire time. Except for Saturday afternoon where I'll be hitting the cinemas, the rest of the time will be spent sticking to a strict study schedule to make up for all the work I put off this week. C'est la vie!
Currently, the Melbourne International Film Festival is on, and I was fortunate to snag 2 tickets to see Closed Curtain– An Iranian drama movie released this year. With my mum having Persian roots, I've developed a love of Persian cinema and cannot wait to see this! It will be the light (in the middle) of my study tunnel.
I overheard a personal trainer at my gym telling his client that besides breakfast and post workout, carbs are pretty much the devil and should be avoided at all cost. His client was a guy who had similar goals to me of wanting to bulk up and add some much needed mass to his frame. Lets hope he doesn't listen to those silly rules. Otherwise he might end up in my predicament the first time I tried to add mass and was told to avoid carbs….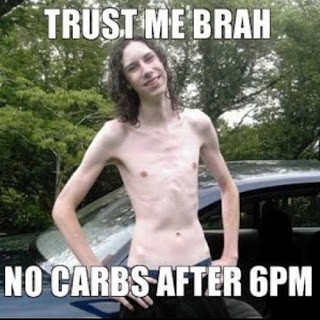 The Australian government has recently been harking on and on about how you should make healthy food choices when eating out to avoid falling into the obesity epidemic. They are specifically targeting the lower socio economic communities and suburbs. I think the Government should perhaps firstly address fast food restaurants and eateries first.

MY OTHER RECIPES
But on the other hand, they may just need to be properly educated first. I remember when I first started losing weight, I thought ordering a diet coke was the healthy way to go. Ignore the fact that I was at an all you can eat buffet too…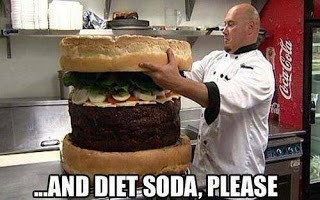 In my past off the cuff posts, I have included a #strangebutgood recipe, and today will be no different. Monday's post showed a platter of rocky road, but friends, this rocky road is unlike the typical marshmallow and glace cherry filled one. Do you ever find you have leftover biscuits or cookies, a handful of random chocolate or those broken candy bars that are just too unappealing to consume because… well, its broken? Do you have those leftover cereal crumbs and uneaten nuts that no one likes from the Costco size jars? Fear not. This rocky road recipe is your saviour to use up all those odds and ends which (as any good foodie should do!) you have not thrown out in the hopes of it NOT sitting in your pantry until you eventually move. That, however, is not the kicker here. There are two subtle ingredients that simply make this THAT much tastier, without being overwhelming. The two ingredients are black peppercorns and cayenne pepper. Yes, you read that right. Two spices not often associated with sweet dishes. The cayenne and the cracked black pepper add the tanginess and mild spice taste that takes a basic rocky road to that elevated level. Couple that with the fact that there is a junkyard of ingredients, it redefines a party in the mouth! Thank you Laura for the weekly link up!
Junkyard rocky road with a twist
Prep- 10 minutes
Cooking- 5 minutes plus 4+ hours of refrigeration
175 grams of good quality chocolate (I used dark)
1/2 stick of butter (approximately 56 grams)
2 TBS of maple syrup (rice syrup, agave syrup and honey will work too)
1 tsp cayenne pepper
1 tsp ground black pepper
Mix ins- I used a handful of seeds, fruits and cashews, 11 mini random chocolate bars, 5 mini chocolate chip cookies, 2 scotch finger biscuits, 1 chocolate twirl biscuit and two lindt truffles (Be creative here- you can literally put any odds and ends you have lying around the house!)