The big man cooks- Pumpkin Oatmeal Breakfast Muffins
When it comes to breakfast time, if I'm not having pancakes or a twist on oatmeal, you can bet I'm having an egg scramble of some sort paired with a carb. I'm all about balance and find a solid breakfast filled with a good dose of protein, healthy carbs and some added fats are the key to setting the tone for the day. To keep breakfast interesting, I love to change up my carb source whether it be cinnamon raisin toast, vegemite and kabocha muffins, pumpkin banana muffins or a cheddar scone.
With the pumpkin craze hitting the northern hemisphere, I felt peer blog pressured to incorporate it into a baked good. I've made a very similar recipe before, but changed things up this time to amp up the flavour and texture. These muffins are full of whole grains, with the steel cut oats providing a nutty texture. The mashed banana and pumpkin provides a natural sweetness, especially with a healthy dose of cinnamon. The cottage cheese adds moisture and an extra dose of protein and the added touch- good quality chocolate stirred through. Abit of chocolate for breakfast? Don't mind if I do!
Two of these muffins and a side of cheddar eggs- a breakfast to fuel some intense procrastination work/study/fun. Go for it.
PS- I considered calling these muffins 'Thanksgiving Pumpkin Pie muffins infused with Swiss Chocolate crumbles from the Alps' to make them sound appealing but I hate false advertising. I'm also not a moronic chicken. I do, however, have chicken arms.
Pumpkin Oatmeal Breakfast muffins – Based off this recipe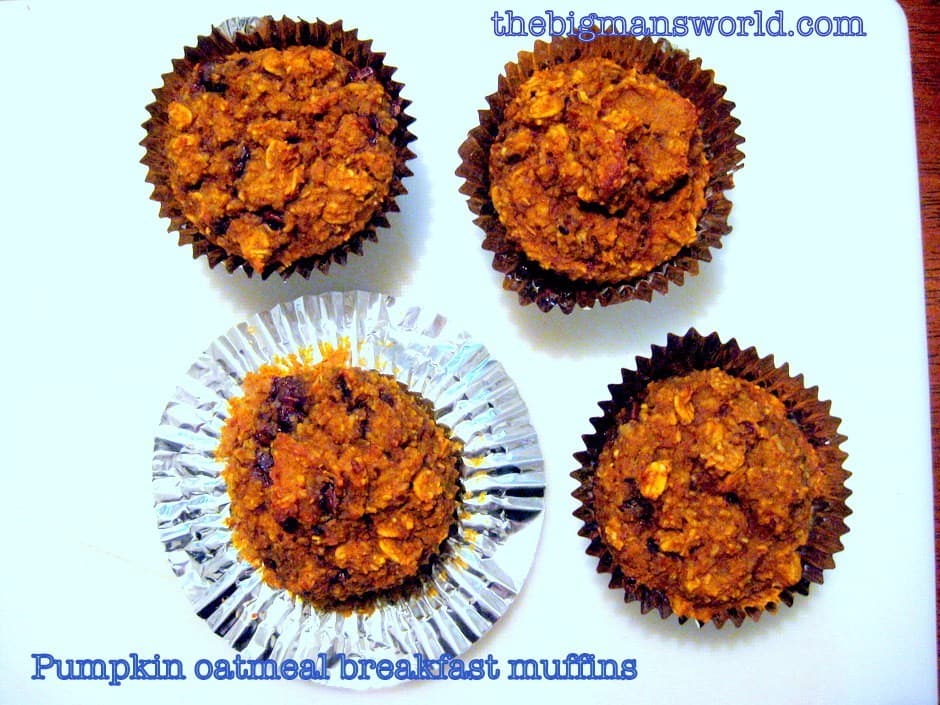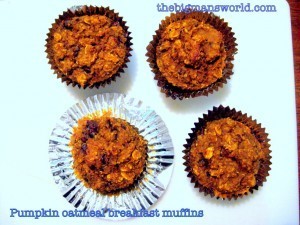 Makes- 12
Dry ingredients
1 cup oat flour (120 grams rolled oats ground into a flour)
1/3 cup steel cut oats/groats
1 tsp cinnamon
1 tsp ginger
1/2 tsp baking powder
1/2 tsp baking soda
Wet ingredients
1 cup pure pumpkin (250 grams)
1 small very ripe banana (100-120 grams)
1/2 cup cottage cheese blended (can sub greek yogurt)
1 large egg
Sweetener of choice (I omitted as the pumpkin, banana and chocolate provided enough sweetness)
Mix ins
Good quality chocolate broken into chips/dried fruit/nuts- be creative (I used

Lindt Excellence Squares

in Dark 70%, crunchy caramel and orange intense- 9 squares total)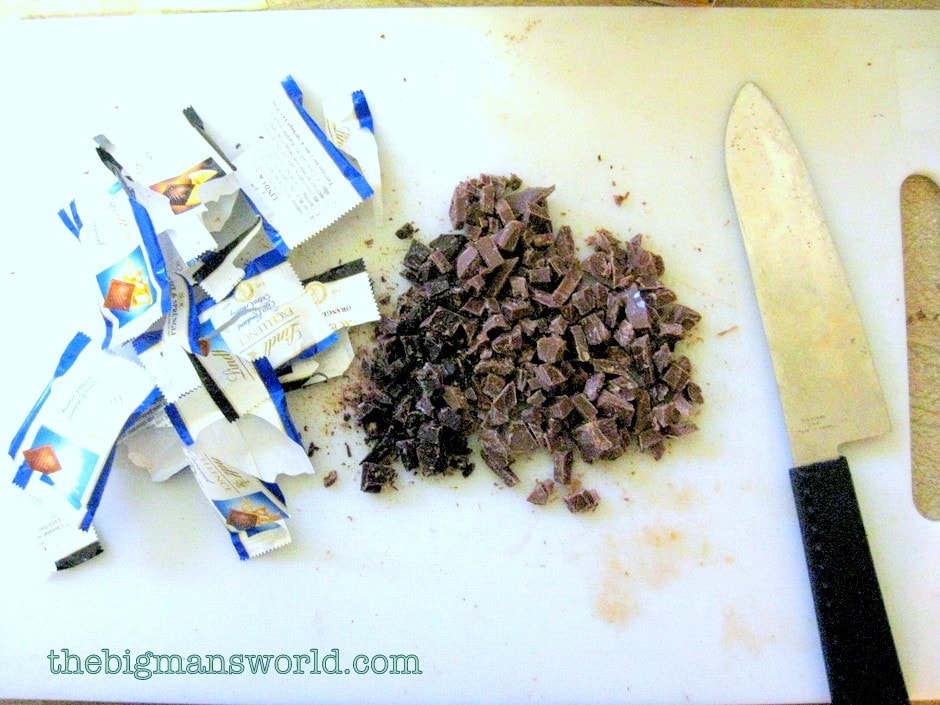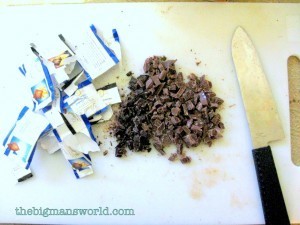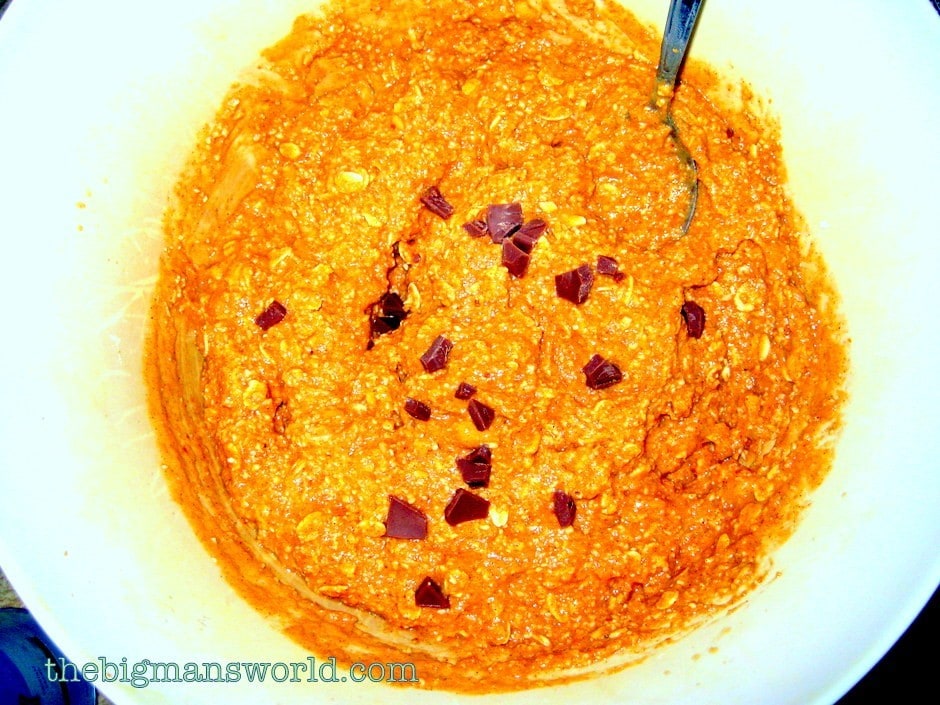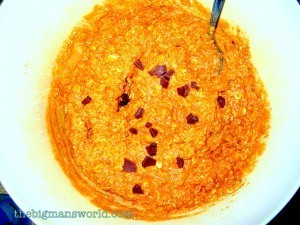 Preheat the oven to 180 degrees
In a large mixing bowl, combine the mashed banana, pumpkin and cottage cheese until well combined. In a small bowl, whisk the egg and add to the mixing bowl and stir to combine. Add sweetener if desired
In a separate bowl, combine the oat flour, steel cut oats, cinnamon, ginger, baking powder and baking soda and mix well. Make a circle in the centre of the bowl and pour in the wet mixture. Add choice of mix ins and stir until combined
Pour the batter in 1/4 cup portions into 12 muffins tins/a greased muffin tray. Bake in the oven for approximately 25 minutes (time variation depending on oven).
Test to see if muffins are cooked by placing a skewer in the centre and ensuring it comes out clean. Let sit for 10 minutes before transferring to a wire rack to cool.
Note- You may have noticed a lack of fat in this recipe- Well, friends, that was done on purpose. Those who follow me on Instagram or have seen my past WIAW posts would see that I am a huge fan of the butter- and thus a hefty dose ALWAYS gets slathered on top. Not a fan of butter? Go whip your hair back and forth with Willow Smith These taste amazing with some melted peanut butter or a generous spoonful of coconut butter.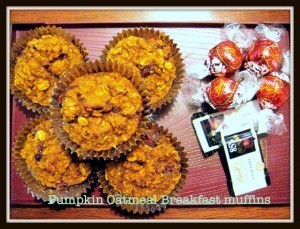 Do you try and balance out your breakfasts to hit all key macros? For me, I need a balance of all three to feel my best!
What is your favourite brand of chocolate? Hands down, Lindt.