Single Serving Gluten Free Breakfast Cookies
As much as I love recipe experimentation and have gracious friends who are happy for me to offload leftovers from my kitchen results, my freezer can only take up so much space. Saying that, it is NOTHING like Meghan's freezer which I've already told her that, should a worldwide food shortage occur, I will be inviting myself over and permanently residing there.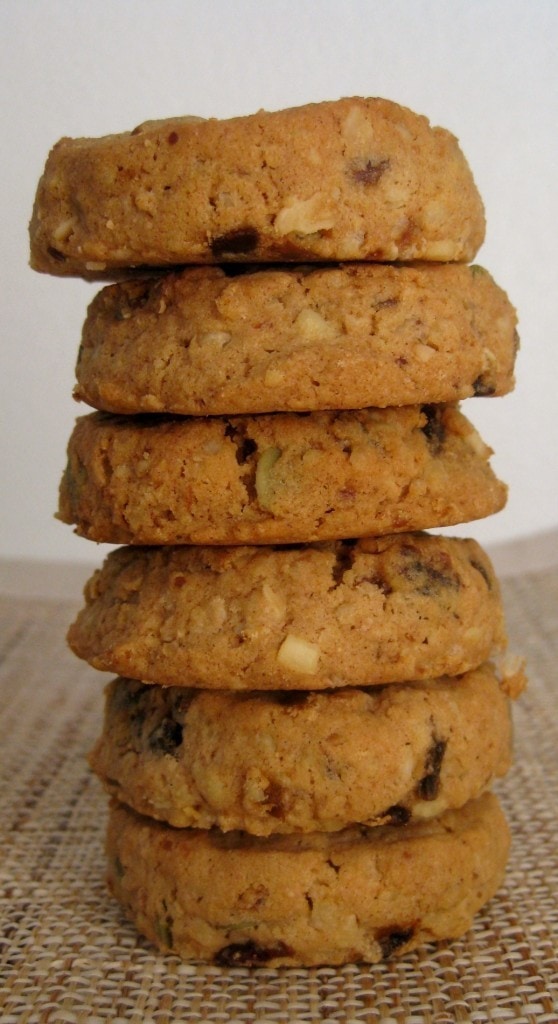 Confession- I randomly crave something for breakfast which after satisfying it- it will be quite some time before it strikes again. This happened 2 weeks ago when I was craving cookies for breakfast. It may have been a result of eating these No Bake S'mores Protein cookies for a week straight but the thing is- I didn't want it to have any protein powder.
I wanted cookies- healthy but still tasting like a damn cookie. No protein powder, no subbing applesauce or pumpkin for fats and definitely no artificial sweeteners. I also didn't want to whip up a batch to feed an army- Enough for one breakfast. Is that too much to ask?
Nope. Because I did it.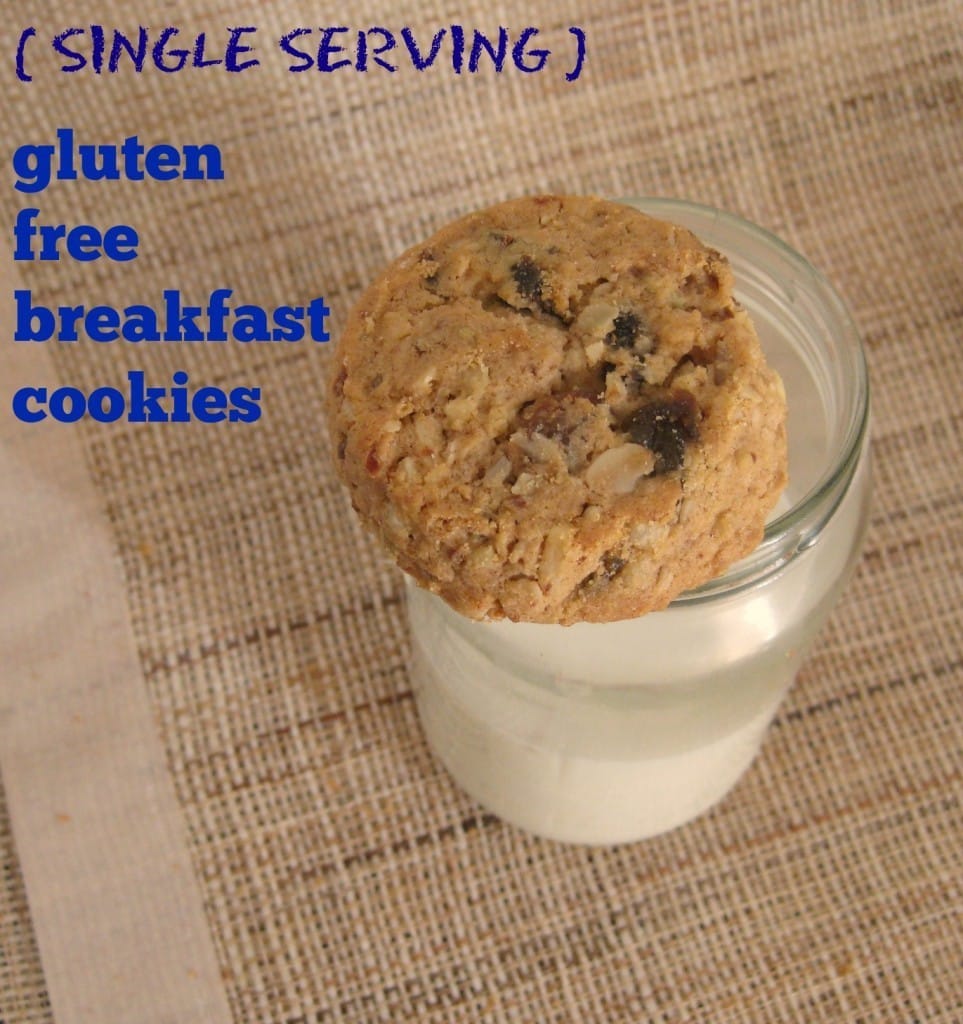 I've been obsessed with using Davida's gluten free flour blend as my flour of choice lately and with her hitting her 25thmilestone, I decided to satisfy my craving while fitting several other criteria.
It had to be single serving.
It had to be healthy but not sacrifice on taste.
It had to be Davida friendly.
It has to satisfy my cookie craving or else I was going to eat oreos and be miserable.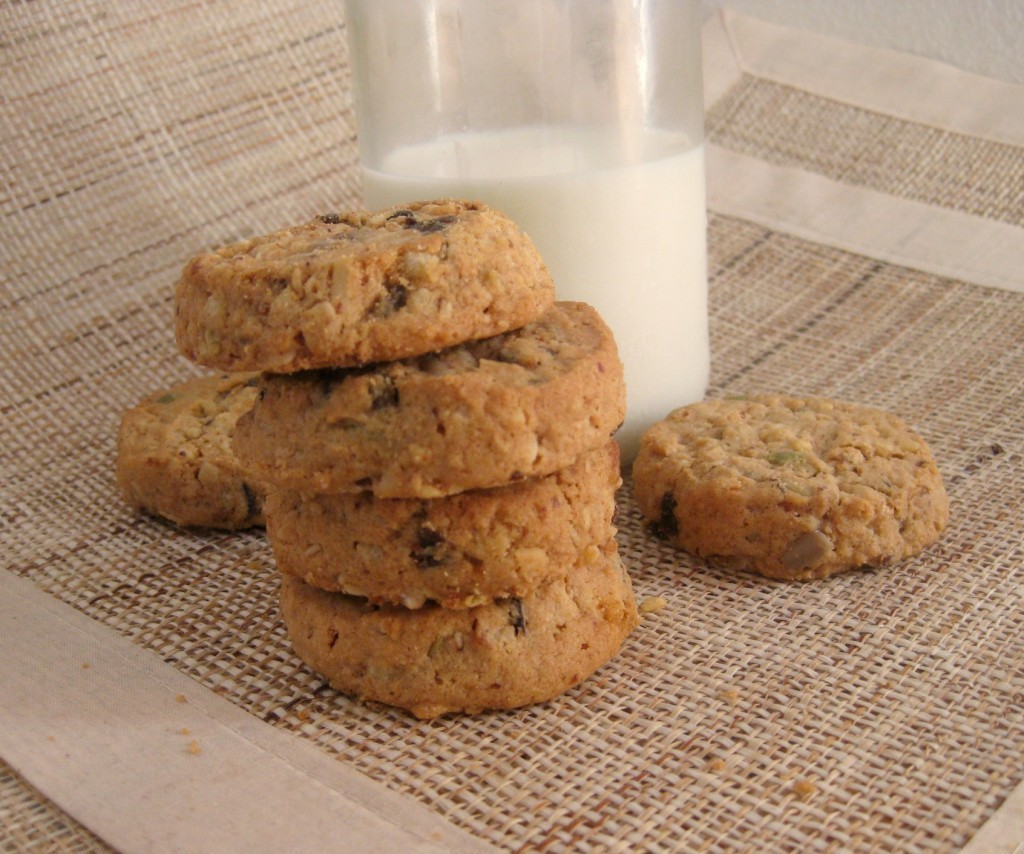 Mission accomplished. These gluten free breakfast cookies turned out amazing…..after three trials. Trial one turned into breakfast rocks. Trial two turned into breakfast pudding. Finally, perfection. Crispy, dense and with the perfect amount of sweetness. Because I need to a balance of macros to feel satisfied, I ate them with a protein shake one morning, a hunk of cheddar the next and with boiled eggs on the third. The fourth was cheese again.
Yes, you read that correctly. I made it as a single serving recipe then after satisfying my craving, made a triple batch for three more days.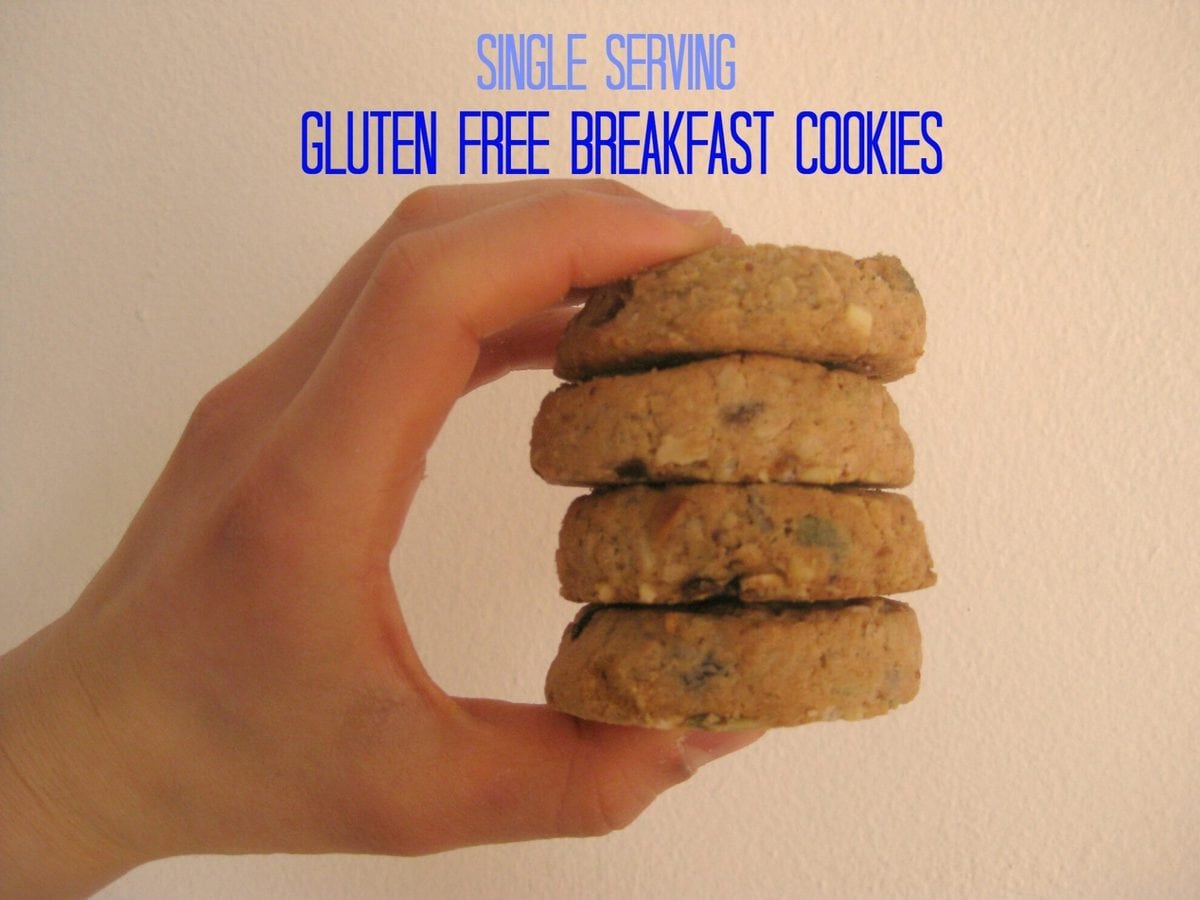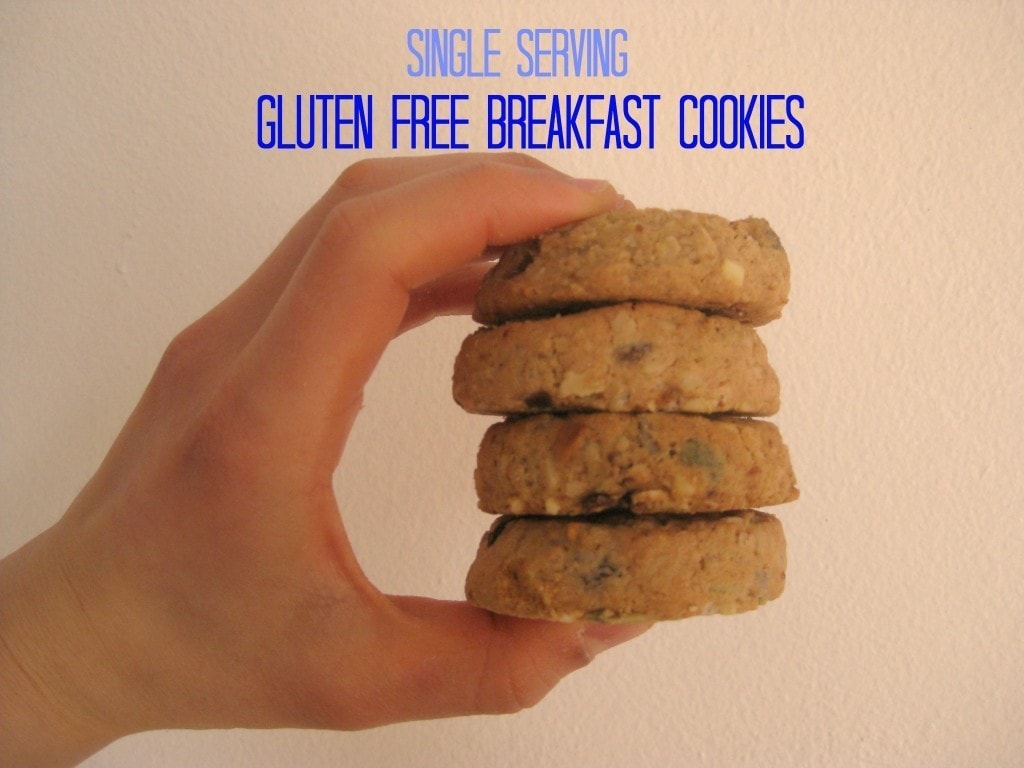 Defeating the single serving purpose? Yep. That's okay- It's Davs birthday and I'll do what (she) I want to.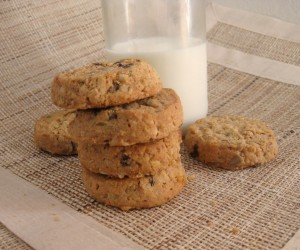 Single Serving Gluten Free Breakfast Cookies
A single serving cookie recipe which is healthy enough to eat for breakfast- gluten friendly too!
Print
Rate
Instructions
Preheat the oven to 180 degrees Celsius and grease a small baking tray with oil or butter.

In a small bowl, combine the oat flour, gluten free flour blend, baking powder and coconut sugar and mix to combine. Add the shredded coconut, raisins and pumpkin seeds and ensure it is fully incorporated.

In a microwave safe bowl, combine the coconut oil and brown rice syrup until incorporated. Add to the dry mixture and mix until fully combined.

Using your hands, form into small balls and using a fork, press firmly on the greased baking tray.

Bake for 10-15 minutes, until golden brown on top
Notes
I usually triple or quadruple the batch and enjoy during the week.
These cookies can be stored at room temperature for up to a week or frozen for later consumption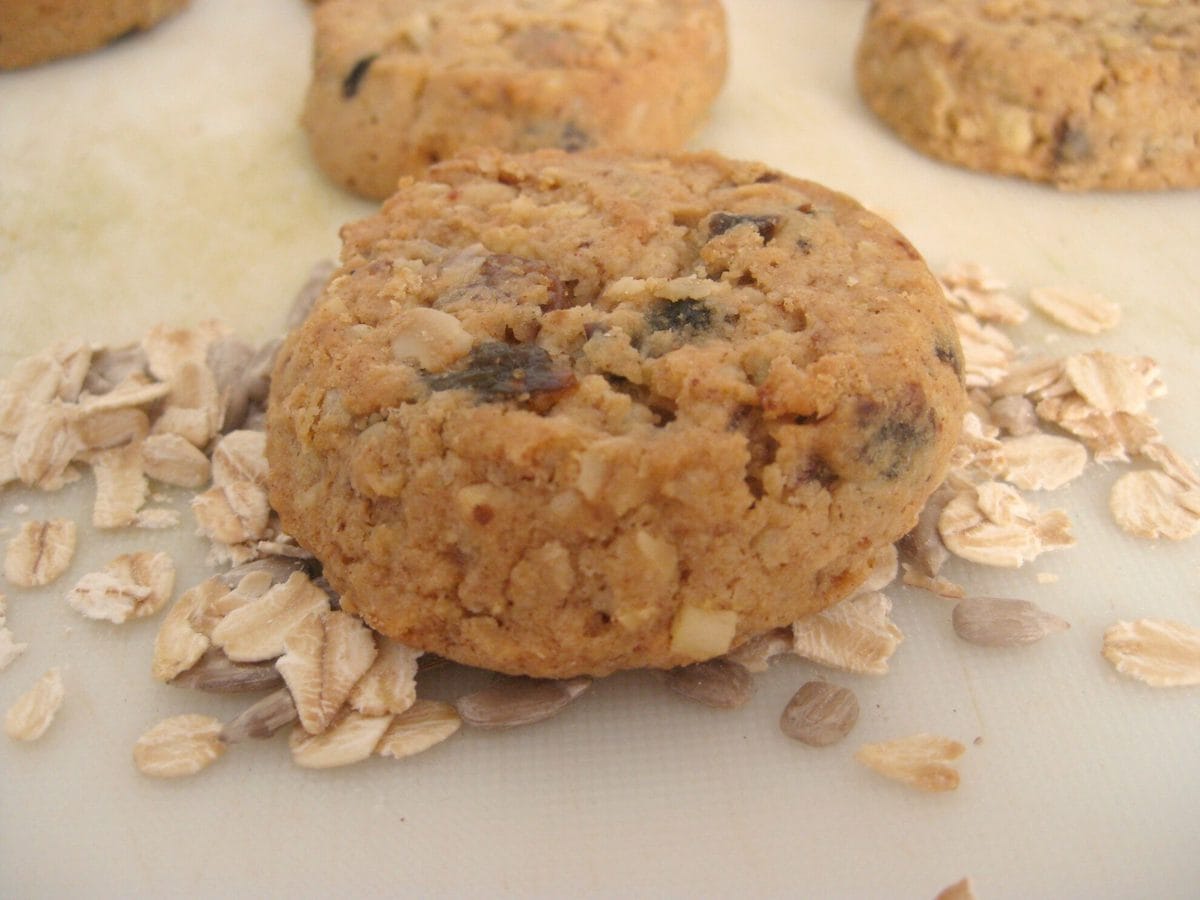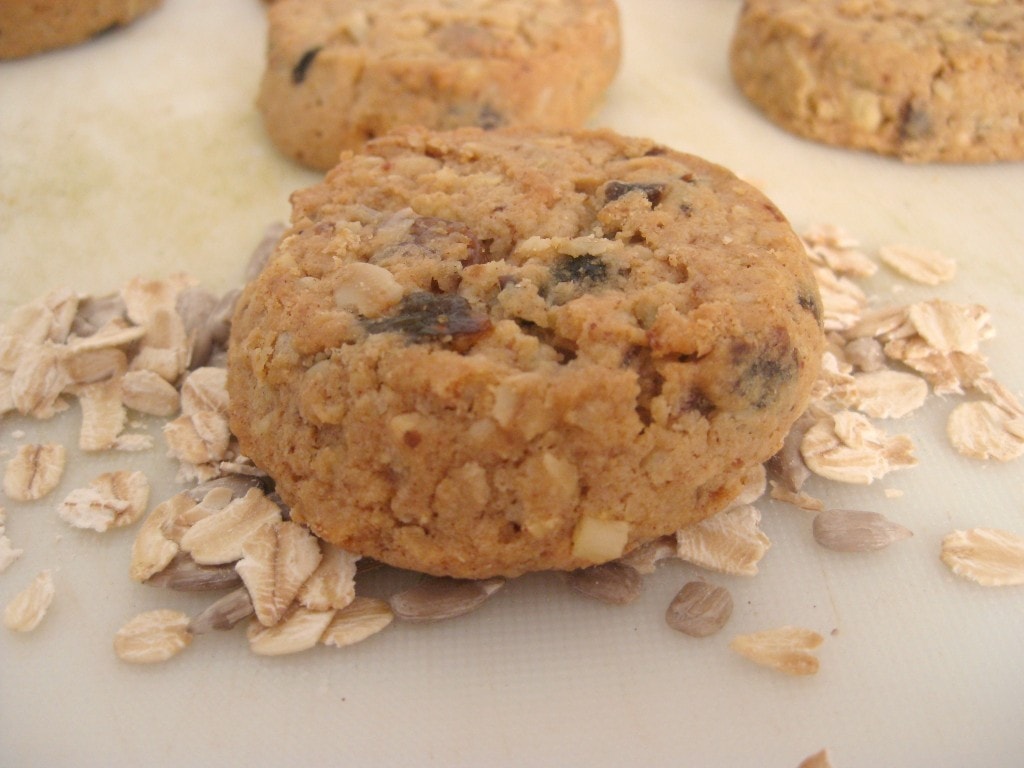 Have an epic Friday folks- I'm up to a cheeky little surprise which hopefully goes over well! See you Sunday where I recap Harry Potter world..I mean Orlando.
Linking up with new to me parties- #recipeoftheweek, RealfoodWednesdays, Share your stuff Tuesdays, simple supper Tuesdays and Gluten Free Wednesdays, and what's cookin' Wednesdays with some weekend pot luck loving!
Do you like single serving recipes or bulk recipes?
Do you get random odd cravings that need to be satisfied?
Ever had cookies for breakfast?