Hello, Patriots.
I'm sorry, that was incredibly lame. I've had that silly 'greeting' stuck in my head since the 7th grade after my sister watched 'Legally Blonde' in repeat for 2 weeks straight. She'd literally greet everyone with 'Hello, Patriots'. The only reason she stopped saying that was soon after, she watched Borat….
'It's NICCCEEEEEEEEEEEEEEEEEEEEEEEE.'
Oh, geebuz. Traumatic times in the Liew household. Anyway, how has everyone been? I bet there will be a tonne of opening lines saying 'OMG GUYS Where did September go?'

MY OTHER RECIPES
But seriously. September. Where DID you go?
It's been a while since we've properly caught up. Last week, I shared the exciting new venture Christine and I are undertaking (more on that below) and bombarded you guys with some delicious, easy recipes which ALL have minimal ingredients. I'm not sure what is in the Columbus air (besides Alexis' chickpea scent), but I've been loving the kitchen.
Give me 2 weeks. I'll be dancing around in take-out. Speaking of take-out….Well, you can read below! Let's jump into life lately, news AND an amazing giveaway!
One recipe, two ways.
Did you guys check out the recipe I posted on Friday for the healthy 4 Ingredient no-bake banana bread blondies? Well, make them BUT make a double batch. Yesterday, I shared the same recipe but baked in cookie form. That resulted in a delicious Healthy 4 Ingredient Banana 'Cake' cookies. They are delicious. Just ask my stomach and Alexis' stomachs.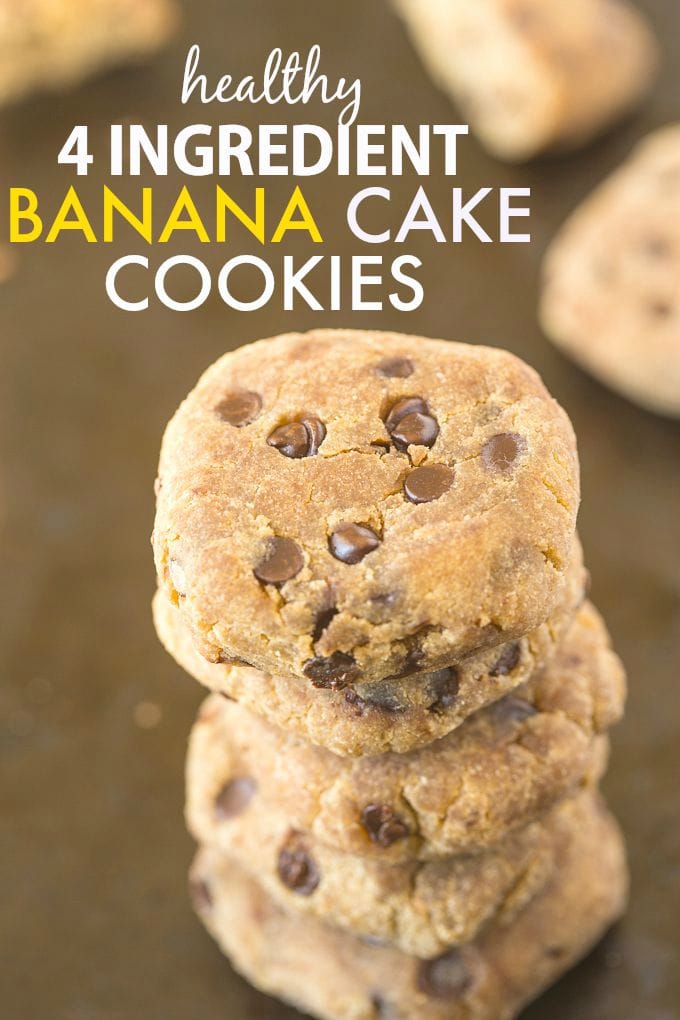 Growing your blog, the unconventional way
Christine and I were floored with the amazing response, emails and messages after announcing the new blogging initiative we'll be running outside our blogs. We'll be going gung-ho this week getting in contact with everyone and including all the information and process moving forward.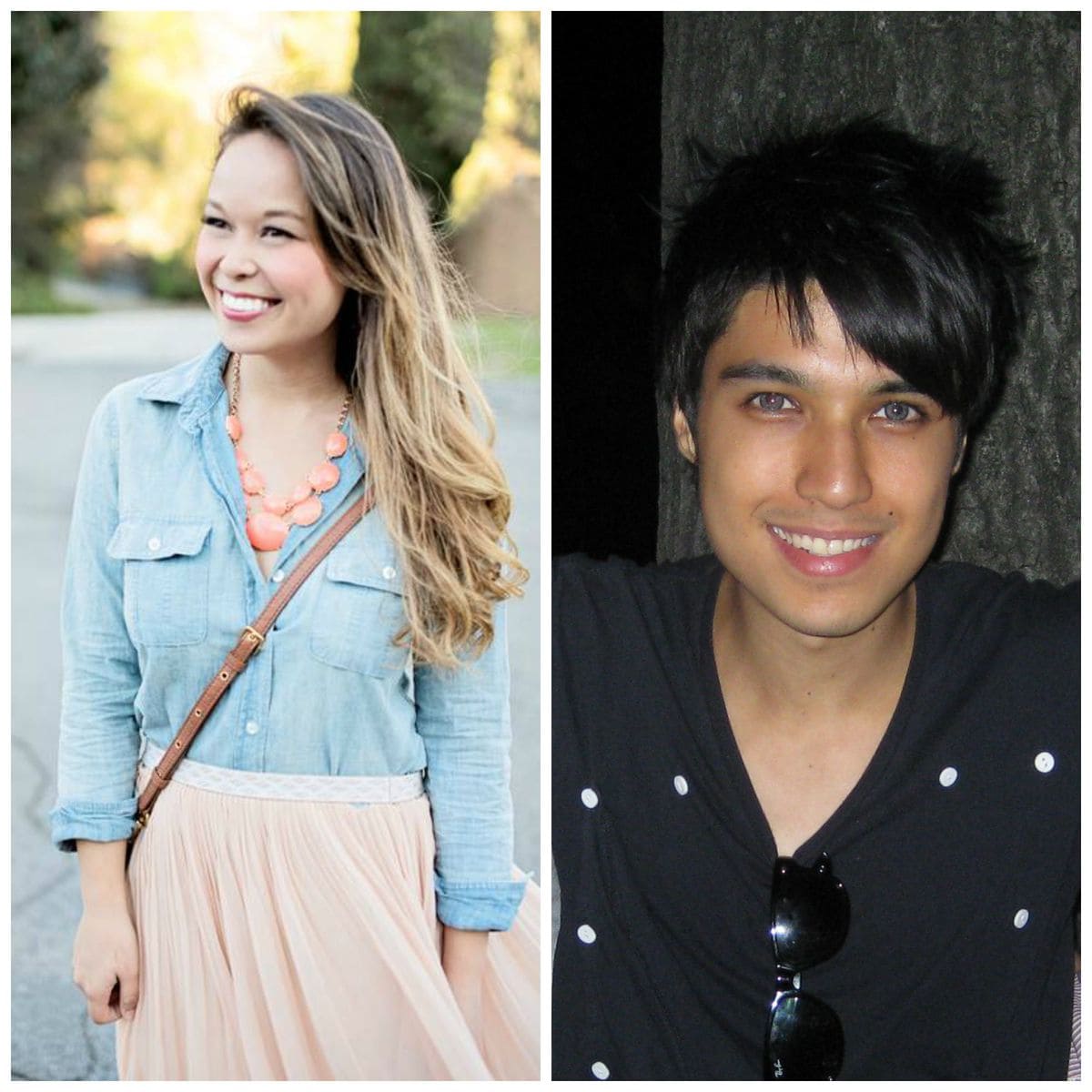 Day-tripping to Cleveland
Last weekend, after some Friday night blog meltdown and dramas, I took a (very delayed) Megabus down to Cleveland to visit Meg. It was a two-in-one- Blogger Britt was also there too! It was perfect timing as the weekend I was down there, there were some free shuttle tours of the inner city Cleveland area! We checked out some random festival, saw amazing places to eat and this pretty sweet market.
There was also these two geese (Actually humans) who were proclaiming to be rulers of the world based on 'Rock, Paper, Scissors."
Um, no thanks.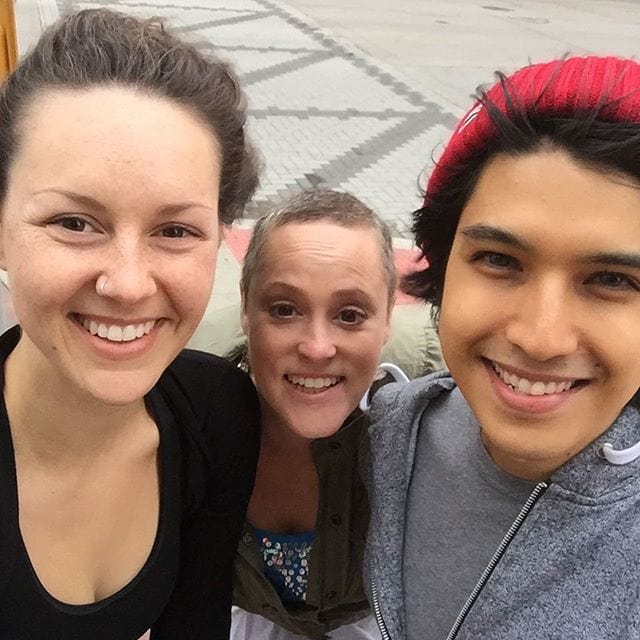 HAPPY BIRTHDAY, KAT!
Last month, it was the birthday of one of my all time favorite people ever- Kat. We've been mates since 2007 when we both started working part-time in the same retail store and bonded over terrible management, epic taste in music and sushi runs in our lunch breaks. This lead to nights out, nights in, drinking too much wine and acting like absolute geese.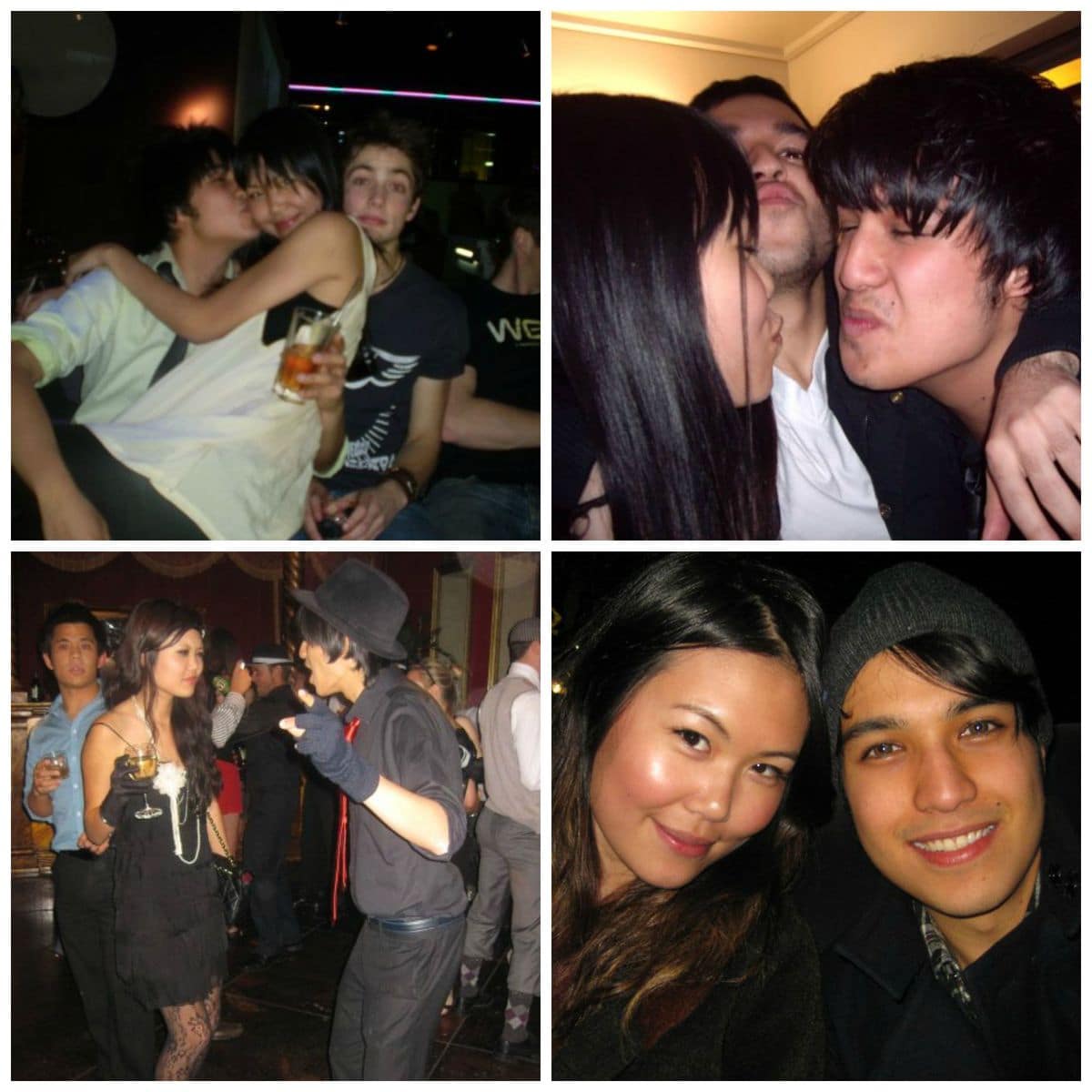 Bonus- Fashionistas out there- Kat and another friend of ours, Michelle, share a fashion and lifestyle blog together- Two Halves. Stop on over and ask Kat if she remembers that one time we ate kebabs on the streets of St.Kilda.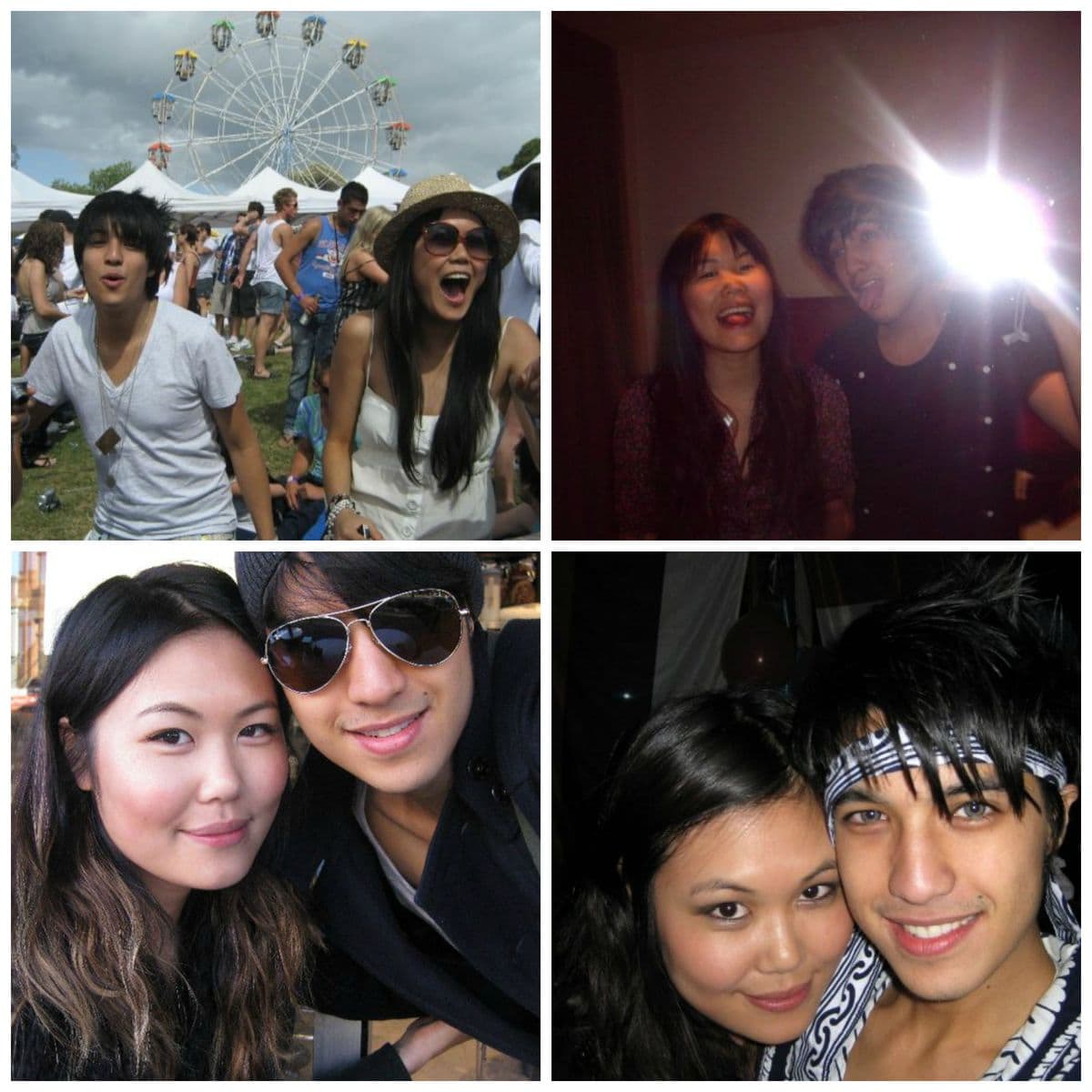 Panda Express- You win.
I've always lamented that chain restaurants would never be my first choice when it came to dining out, especially Asian food. Coming from a half Asian background, home-made beef and broccoli or honey chicken would always be my first choice. Scrap that- It would be my ONLY choice. The rare occasions I wouldn't bother making it myself, I'd usually go with a local Asian take-out place.
However, there has been one dish which has won me over- Panda Express' Orange chicken. No matter how many times I tried to replicate the Panda Express Orange Chicken taste, it just never came close.
Case in point- The top two row pictures are a homemade Orange chicken and a local Chinese take-out option. The bottom two- Panda Express Orange chicken.
Panda Express– You've won me on this one. Check out to see if their epic Food truck will be stopping by near you or even better, just faceplant a bowl of this goodness from your local store!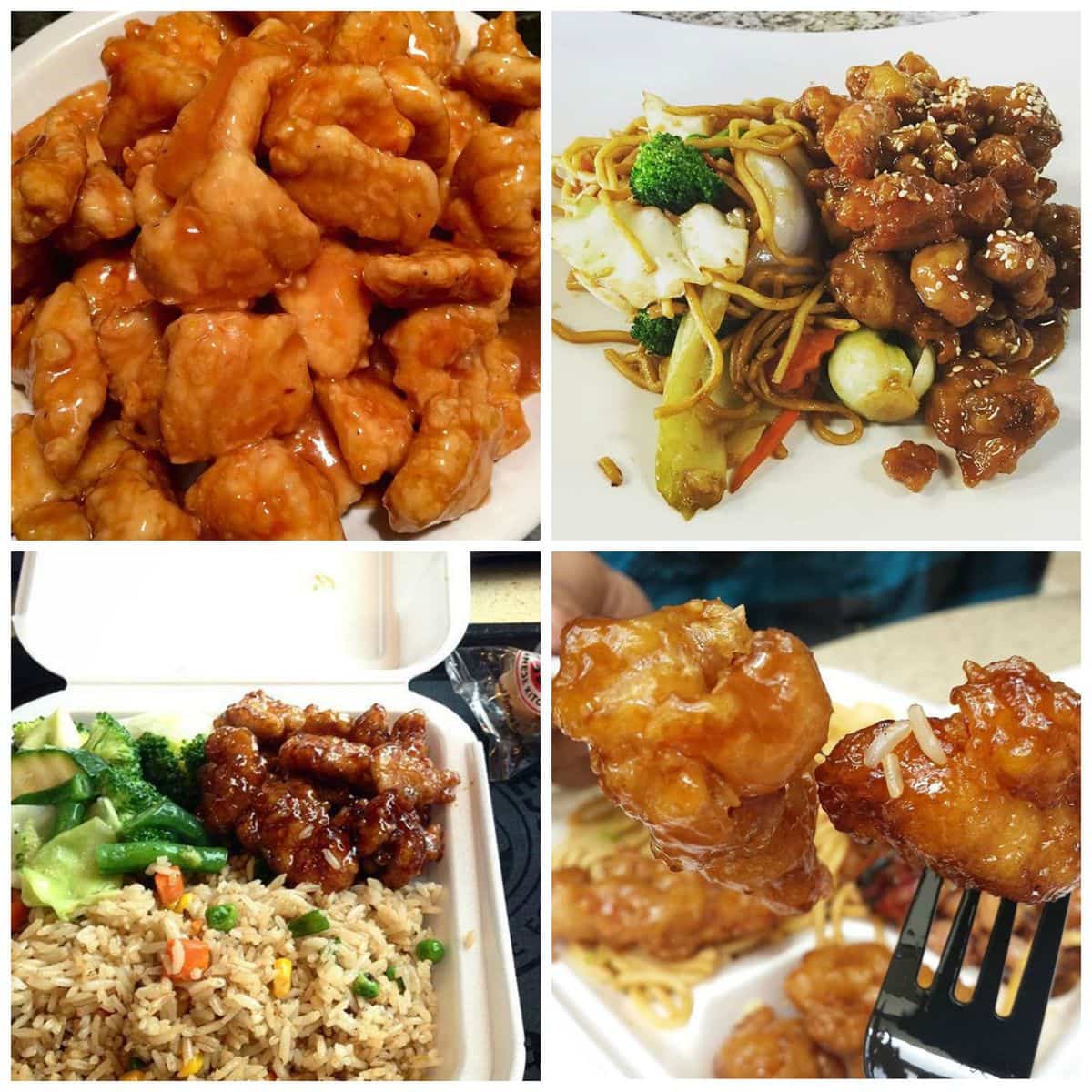 Fitbit Flex Giveaway!
Do I have an epic giveaway for you!!!!
I've loved collaborating with Kohl's over the last few months and have hoped that through the six recipes I shared, showed that you don't need fancy kitchens or gadgets to make easy, healthy recipes.
In case you missed any of them, these are the recipes I shared-
3 Ingredient No Bake Oatmeal Bars | No Bake Cookies and Cream Protein Bars |
Easy Cinnamon Bun Popcorn | Healthy 1 Minute Blueberry Muffin |
The Ultimate 1 Minute Protein Brownie | Healthy 3 Ingredient Rice Crispy Treat
The kind folk at Kohl's sent me the new Fitbit Flex and for one of you guys- There is a chance to win too! To enter, keep an eye out in the next 24 hours on Instagram as details will be there!
Have an epic start to your week, folks! Hit you up with some epic recipes….I hope.
What is one fast food you always give in to? KFC has my heart sometimes….
What is something you are excited for in October?