Clean Snacks by Arman Liew
Clean Snacks- Paleo Vegan Recipes with Keto Options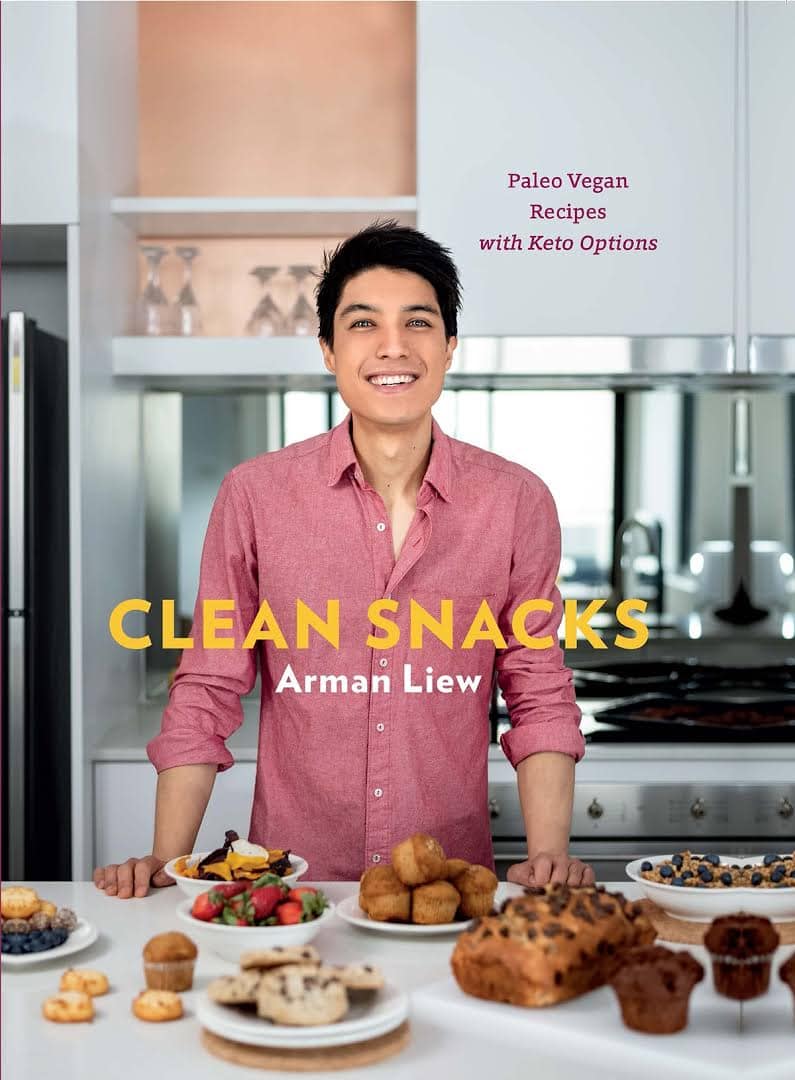 Clean Snacks by Arman Liew- Paleo Vegan Recipes with Keto Options- Grab your copy RIGHT NOW!
It's been 2 years since my first cookbook, and so much has changed!
You guys asked, I listened and what I present you is my second cookbook- CLEAN SNACKS!
Packed with healthy sweet snacks, savory snacks, frozen snacks, no bake snacks and even more- there is something for everyone!
Every single recipe is 100% paleo AND vegan but there is also a twist… there is a chapter for all my keto friends too!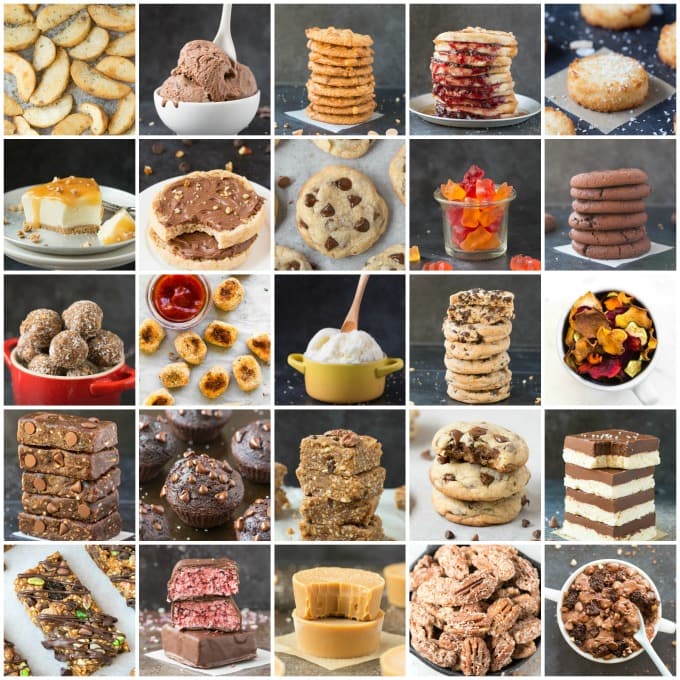 With over 50+ brand new recipes (and some reader favorites thrown in!), here is a sneak peek of some of what you can expect…
Orange Coconut Macaroons (P.18)
Flourless Chocolate Chip Banana Bread (P.30)
Secret Ingredient Hummus (P.42)
Baked Curly Fries (P.46)
Cookie Dough Cups (P.62)
Raw Brownie Bars (P.68)
New York Keto Cheesecake (P.76)
No Churn Lemon Ice Cream (P.90)
Keto Gummy Bears (P.107)
Edible Cookie Dough (P.136)
Sugar Free Candied Pecans (P.144)
The cookbook is available at all bookstores around the world- If you do not find it in stock, you should be able to have it ordered there!
Besides physical bookstores, Clean Snacks is readily available online, via multiple avenues! Below, I have included the main ones possible.
AMERICAN AND CANADIAN STOCKISTS
TARGET – WALMART– McNALLY ROBINSON – PENGUIN RANDOM HOUSE– SEMINARY Co-OP BOOKSTORE– AMAZON CANADA– AMAZON MEXICO – AMAZON BRAZIL – INDIGO –
EUROPEAN STOCKISTS
AMAZON FRANCE – AMAZON GERMANY – AMAZON AUSTRIA – AMAZON ITALY– AMAZON LUXEMBOURG – AMAZON THE NETHERLANDS – AMAZON SPAIN – AMAZON UNITED KINGDOM– WATERSTONES (UK)–
AUSTRALIA + NEW ZEALAND STOCKISTS
AMAZON AUSTRALIA | BOOKTOPIA | MIGHTY APE | DYMOCKS | READINGS | QBD BOOKSTORES | ANGUS AND ROBERTSONS | BOOK DEPOSITORY | BOFFINS BOOKS | WILEY | KINOKUNIYA BOOKS | COLLINS |
ASIAN STOCKISTS
AMAZON INDIA | AMAZON JAPAN | OPEN TROLLEY | RAKUTEN | KINOKUNIYA BOOKS | AMAZON CHINA