I'm kicking myself.
Why did I ask my mum to share her saffron chicken recipe? Now I have no excuses to ask her to make me batches.
Confession #1- Melbourne. 48 hours. 1 kilogram of chicken thighs = 4 servings of saffron chicken.
Confession #2- Sydney- 48 hours. 2 kilograms of chicken thighs = 8 servings of saffron chicken.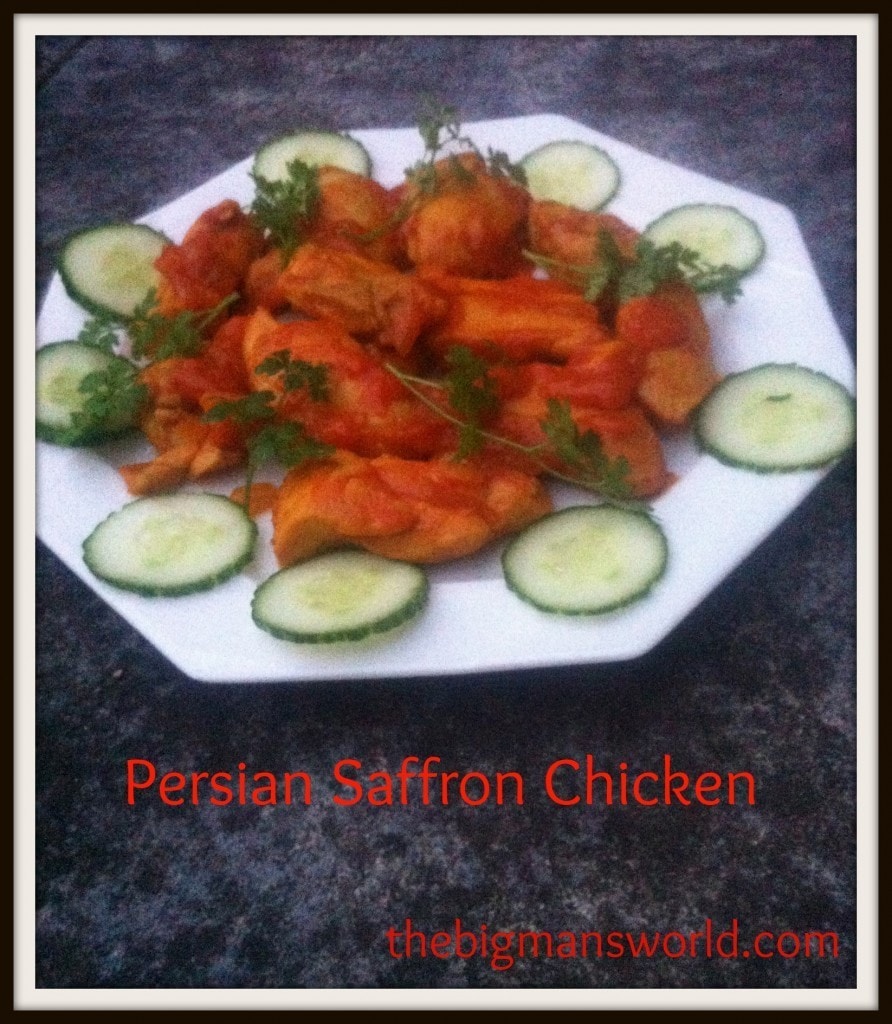 Now before you go thinking I'm a bad son, hear me out. My mum insisted on making it both times….so who am I to stop her doing something she loves? (Let's not mention the fact that the studio apartment they were staying at contained an ancient stovetop which added 2 years of your life to cook the most basic of dishes).
I think this saffron chicken needs it's on hashtag and should start trending. The number of times I've mentioned it or featured it in What I ate Wednesday posts…It should totally be the new chia seed, coconut oil or chickpea….but with lasting status.
There are a myriad of chicken dishes we have which we all fall back on. Whether that be a basic grilled chicken, a rositerrie chicken or even a chicken stir fry– we all have fall backs and favourites. Growing up, I would always favour my mum's saffron chicken over any of the more popular choices. The colour and flavour of the saffron mixed with not much else besides salt, olive oil, onion and diced tomatoes provide for a fragrant and flavourful dish- Which makes you question how something with so very little ingredients can taste absolutely amazing.
Make this and send a wooden spoon to the mother- Promise you won't be chased with it. That is reserved for me.
Persian Saffron chicken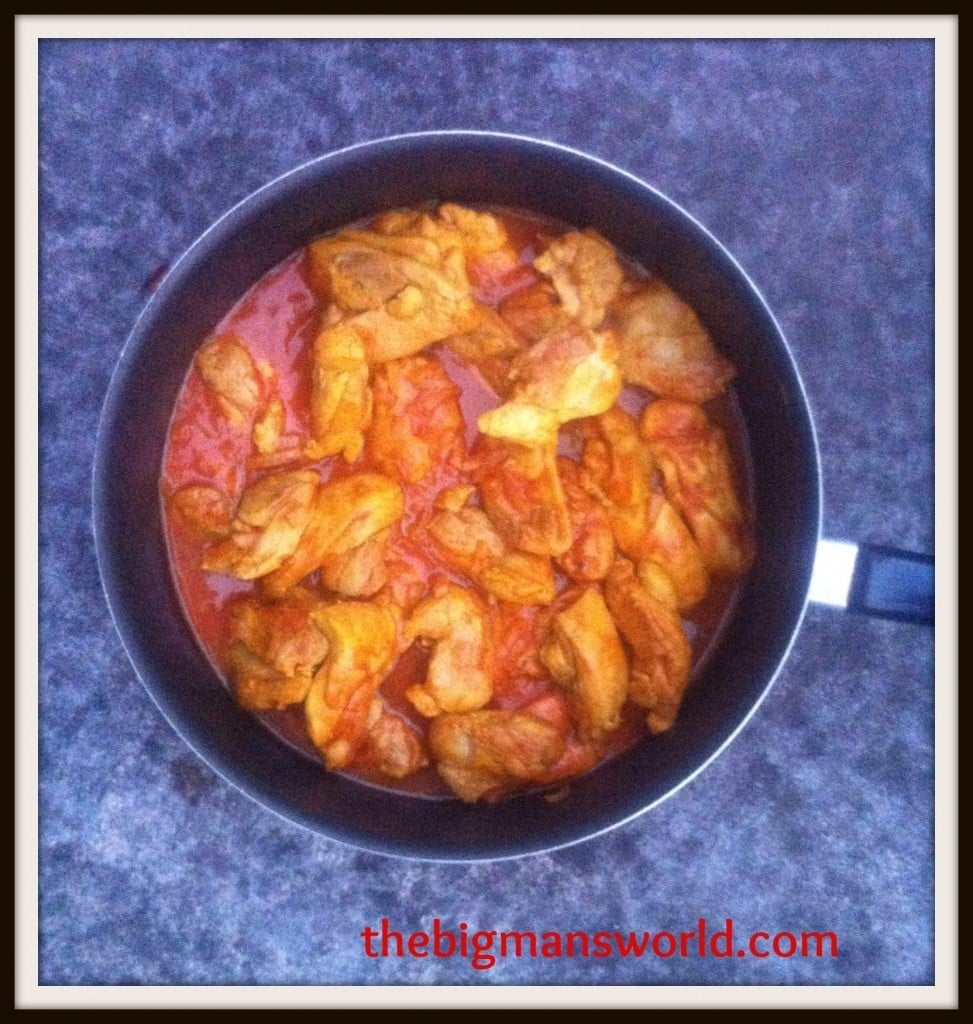 Serves- 4
1 kilogram skinless chicken thighs, chopped into quarters (can sub for chicken drumsticks/breasts etc)
1 large onion, diced finely
1 tin of chopped tomatoes (400 grams)
½ tsp pure saffron
Salt
Olive oil
Generously coat a large frying pan with olive oil. Once hot, add the chopped chicken thigh pieces and cook on medium heat. Allow to cook for around 5 minutes.
Add in the chopped onions and canned tomatoes and reduce heat to low. Add in a generous sprinkling of salt and saffron and mix very well. Allow to simmer for approximately 15 minutes, or until the sauce reduces.
Remove from heat and allow to sit in reduction sauce for 5 minutes before serving.
Serve on top of basmati rice, or with a side of pita bread and salad!
Note- This dish can easily be frozen for up to 4-6 weeks or refrigerated for up to a week. Do not refreeze.