So many of you wanted the low down on the French story after posting Monday's recipe. Well, here it goes- it's actually nothing special but here goes.
How it works in our high school was, before undertaking certain classes in our final year (year 12), you'd need to seek approval from the course coordinator. I loved French all throughout my younger years, but as the difficulty increased, so did my enjoyment. Saying that, I had killer pronunciation skills which I soon learnt, mattered very little in my education. If you couldn't confidently write essays, hold conversations or do crazy gender specific verb correlations- you may as well have admitted defeat early in the game.
I, however, was a stubborn goat.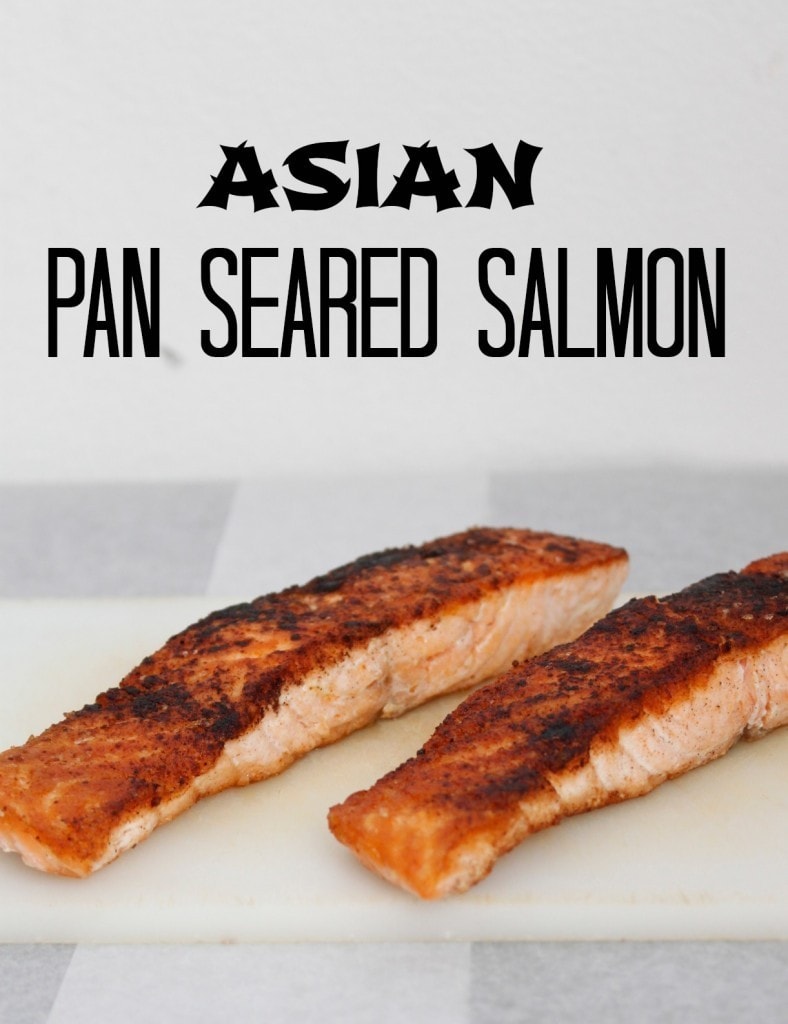 I went into the meeting ready to get my paper signed off and the course coordinator rejected me. I literally thought she was joking.
How could she not approve me? I could hold a French accent better than bloody Marion Cottilard.
I asked her again, and she refused…again.
"You can't write an essay coherently and you clearly use those free translation websites to write your assignments."
….Ooops. She was tech savvy too.
I, however, was still a stubborn goat.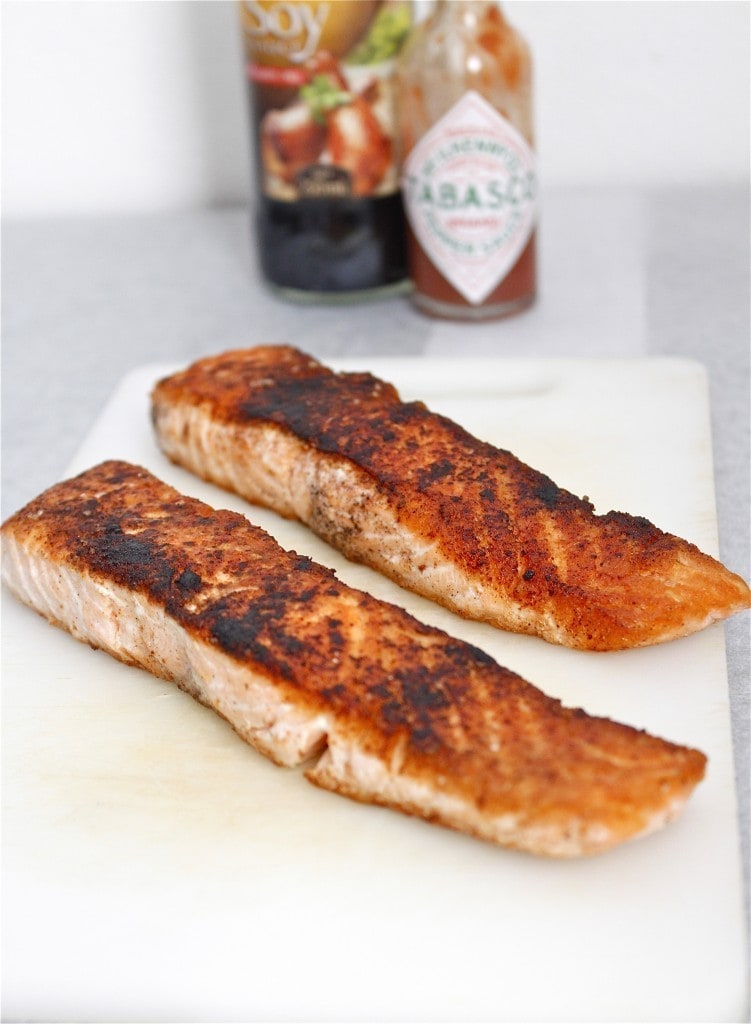 I left the meeting, went to my course coordinator (overall for the year- not subject specific) and complained and had a rant about how unfair it was…I felt like bloody Joan of Arc getting burnt at the stake. (not really, but I wanted a dramatic French correlation).
They advised me they would speak to the French Course coordinator and to see them the next day.
…..Let's just say when I arrived the next day to meet with them. I had a two page letter stipulating all the reasons why she refused my application to study French in my final year with the final line- 'students can have the most native sounding of accents and pronunciation but when it comes to the actual written portion of this subject (95% of it), it is imperative to have that on point. Therefore, Arman is banned from taking French. '
So much for that. Way to wreck my dreams. Actually, it was time to eat humble quiche pie.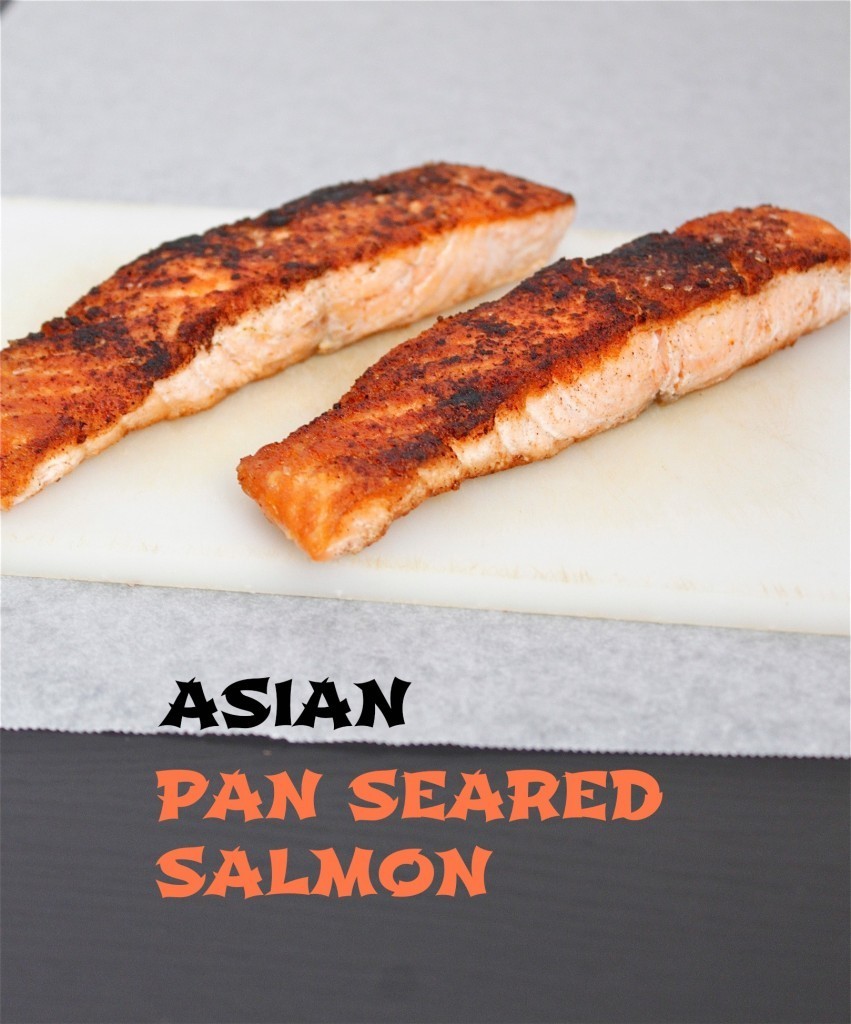 So today, to show my distain, I will NOT share a French inspired recipe and in fact, do the polar opposite- Here is my mum's Asian Pan Seared Salmon.
I promise I'm not bitter.
Bon appe-shut up.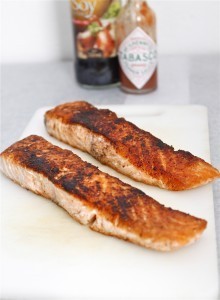 Asian Pan Seared Salmon
A simple, flavourful salmon recipe which is easy to whip up and tastes a million bucks.
Print
Rate
Ingredients
4

x fillets of salmon

approximately 100-150 grams

2

T

sesame oil

2

T

soy sauce

1

T

tabasco sauce

1

tsp

cayenne pepper

1

tsp

sea salt

2

tsp

black pepper

2

tsp

paprika
Instructions
In a medium bowl, combine the sesame oil, soy sauce and tabasco sauce. Place the salmon fillets one side at a time in the marinade ensuring they are evenly coated. Allow to sit in the bowl and set aside.

On a large plate, combine the cayenne pepper, sea salt, black pepper and paprika.

Coat a large frying pan with oil/cooking spray. Dip each salmon fillet in the spice mix evenly on either side then add to the pan. Allow salmon to sear for 2 minutes then flip them over to the other side and sear for another 3 minutes. Remove the salmon from the pan and allow to sit for approximately 5 minutes before serving.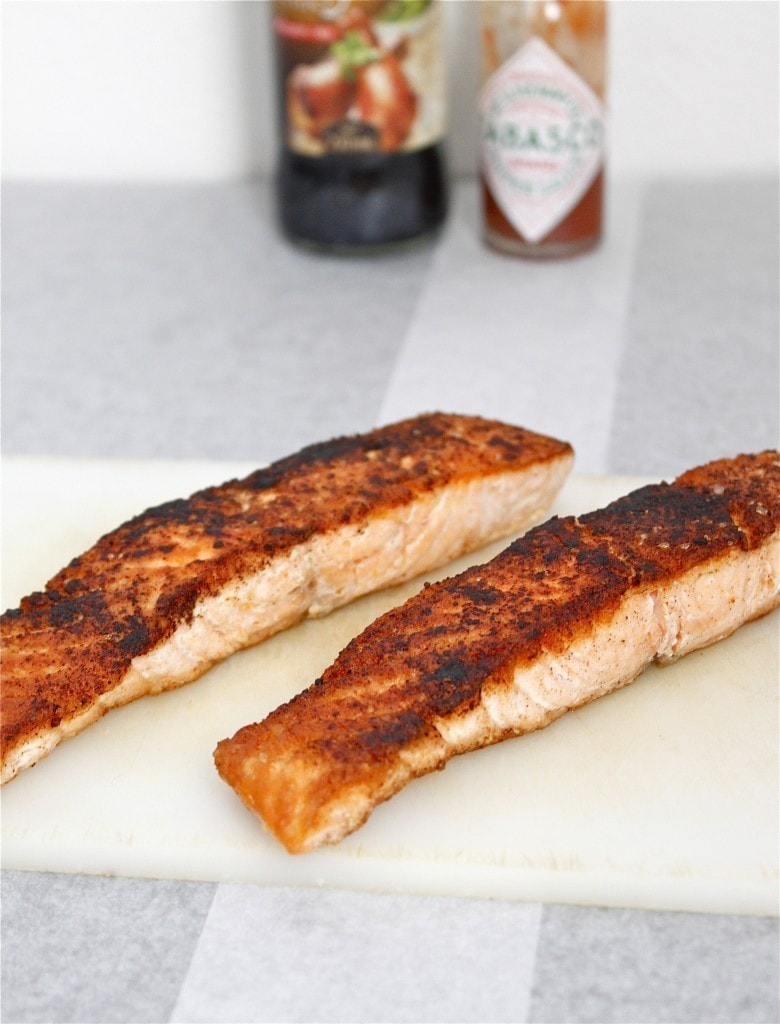 Linking up with these amazing parties- #recipeoftheweek, RealfoodWednesdays, Share your stuff Tuesdays, simple supper Tuesdays and Gluten Free Wednesdays, and what's cookin' Wednesdays,#glutenfreefridays, foodiefridays, glutenfreetuesdays with some weekend pot luck loving
What language was taught at your school?
If you studied another language, did you ever use the free translation website?
Who wants to celebrate with salmon?