Fat Free Flourless Blueberry Muffins (Sugar Free, Vegan, Gluten Free)- These quick and easy flourless blueberry muffins are made completely fat free and sugar free, but are light, fluffy and moist on the inside! They are also made with no eggs or dairy, so are suitable for those following a sugar free, vegan, gluten-free and low-calorie diet!

Everyone needs a good one-bowl blueberry muffin in their lives, whether it be for breakfast, in a smoothie or even as an energy bite. Everyone also needs a clean eating muffin made without the traditional ingredients, namely sugar, butter, oil, and flour.
Can there really be a delicious tasting fat-free and sugar free blueberry muffin which actually TASTES good?
Yes.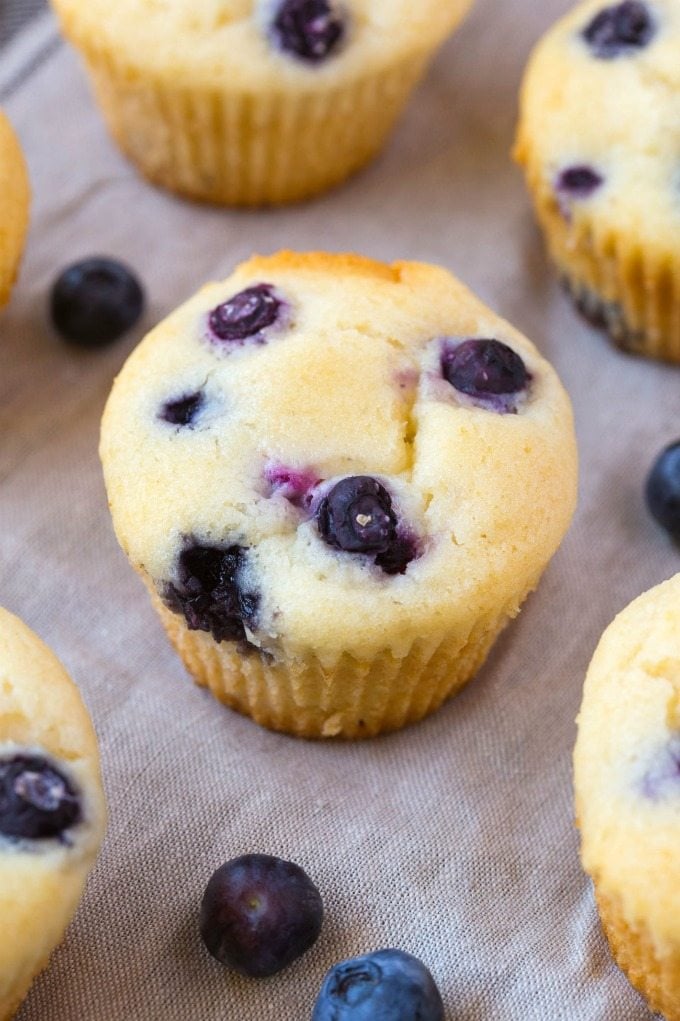 If you've ever made a recipe of mine on here, it is safe to say that healthy fats are evident in almost all my recipes. Having a quick glance at my online shopping basket archives, my top purchased food items are always almond butter, cashew butter, coconut oil, and almond flour. My non-recipe meals always include a variety of fats- I use whole coconut milk for all my dairy needs, peanut butter is my spread of choice, sesame oil is used in many of my dinners and I can't remember the last time I had non-dark meat.
However, many of my readers have expressed a desire for more recipes lower in fat, or ones which could be used as a base to add their own fats too. These fluffy and delicious blueberry muffins are the first of hopefully many to include these features. They need just one bowl to whip up and are super simple, easy and use everyday ingredients!
When it comes to fat-free or low-fat baking, you need to be really careful with your ingredients. There is plenty of articles out there which provide alternatives to traditional fats. They are great and extremely useful, however. not all replacements are created equal. From experience, many of the alternatives all yield different results.
I've done my research and tested out most of the popular options, and found some worked better for bread, some worked better for loaves, and some worked great in muffins. For these blueberry muffins to have a moist and slightly fluffy interior, but tender exterior, I've found that applesauce has been the best fat replacement and we'll be using it in these today! It's mild tasting, so it doesn't take away from the blueberries at all.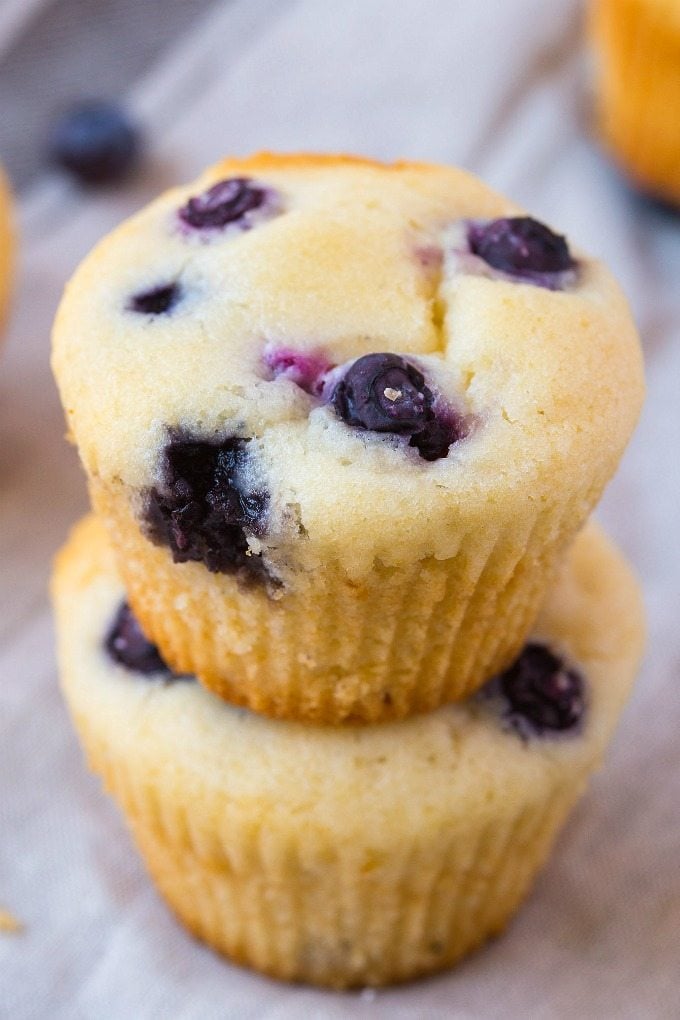 Blueberries on their on aren't won't provide enough sweetness for each muffin. As such, you'll need to add some form of granulated sweetener. To keep these fluffy muffins sugar free, I opted to use a monk fruit sweetener. It's based off stevia, but unlike other granulated stevia blends, it doesn't leave a bitter aftertaste. If you use a different baking sweetener, feel free to use that too. If sugar isn't an issue, brown sugar, coconut sugar, or even white sugar can be used.
While these muffins can be made completely flourless (by using ground oats), I actually would recommend using all purpose, wheat or even white flour! I've included a side by side comparison below– Pictured throughout the post are muffins using Bob's Gluten Free 1:1 Baking flour, which replaces any standard flour to be gluten free without adding any extras. If you handle standard flour well, those work great. Whether you use that or the oat base, they both turn out delicious. The flourless one will be more moist and gooey, and won't raise as much, but is just as good!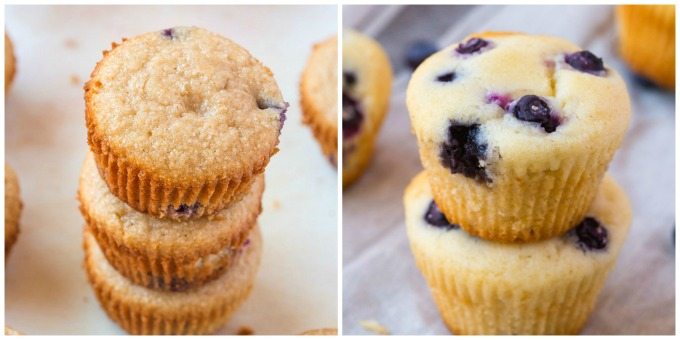 Breakfast, snack, healthy dessert or any anytime treat, these sugar free and fat-free muffins fit the bill! They would make the perfect morning meal by slightly heating up a couple and slathering with some creamy sunflower seed butter or crunchy peanut butter. They would be the perfect snack crumbled over some Greek yogurt or paired with a wholesome smoothie for a well-balanced meal. These muffins would also be great for a guilt-free sweet dessert when you're craving something traditionally heavy and sugar-laden!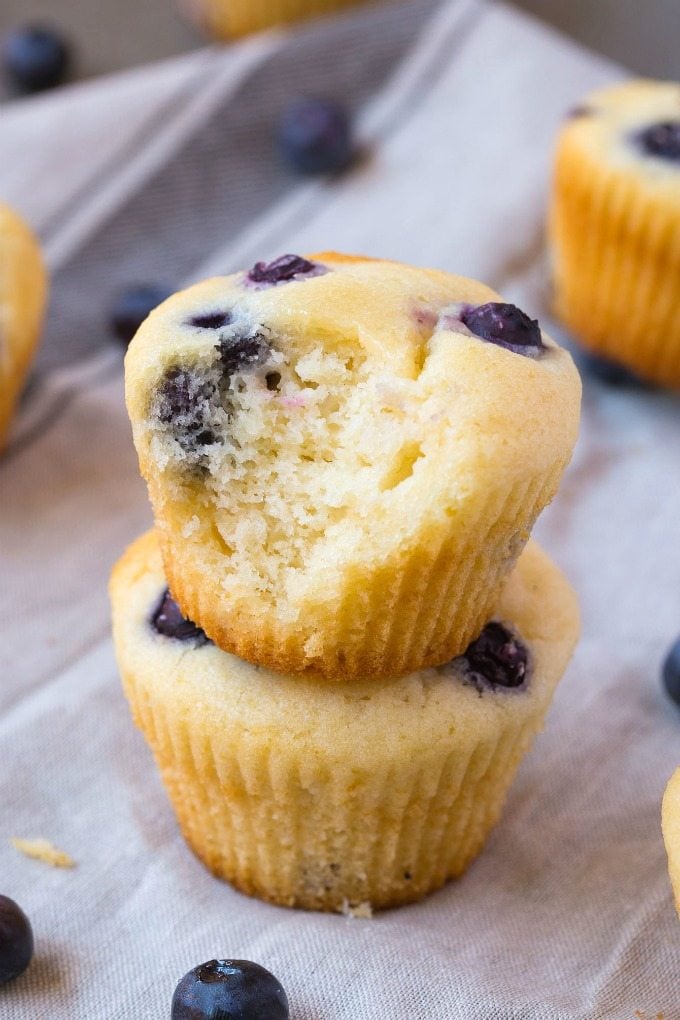 These flourless muffins aren't paleo or grain free (if you use the ground oats version), but you can easily make these muffins or these muffins, which totally fit the bill there. They are, however, completely vegan, gluten-free, dairy-free, sugar free and naturally sweetened! They are also really low in calories, so if you are watching your weight, this can totally be part of your daily menu!
HACK! If you DO want to add some fat INSIDE the muffins, you can easily substitute 1/4 cup of the unsweetened applesauce with an oil of your choice- Coconut oil, canola oil, and avocado oil are all great options!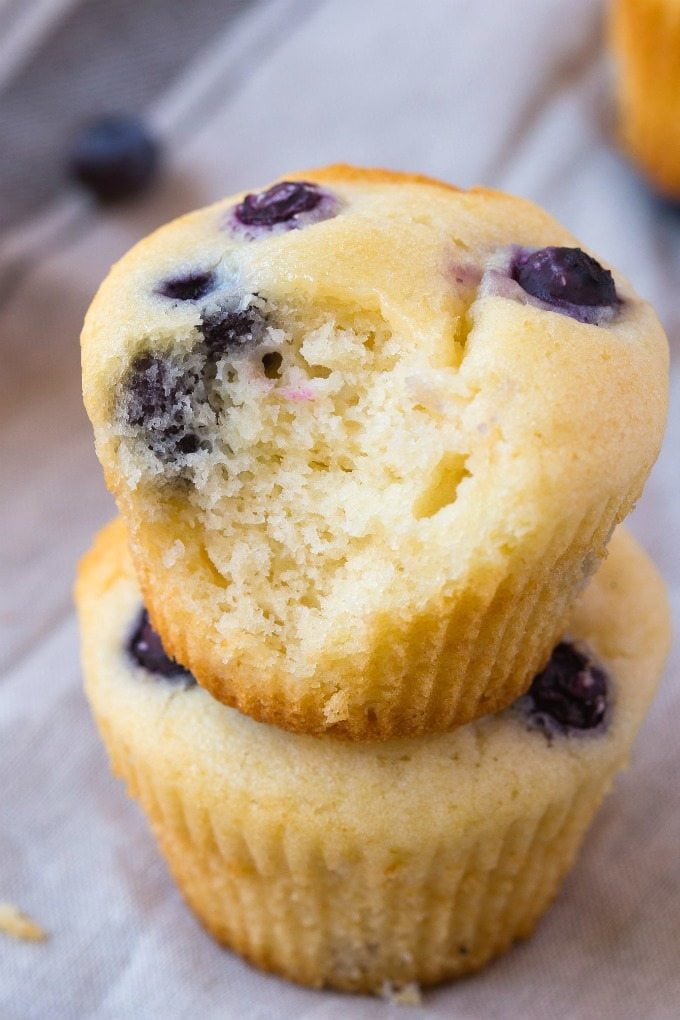 These healthy flourless fat-free blueberry muffins are quick, easy and need to make your menu now!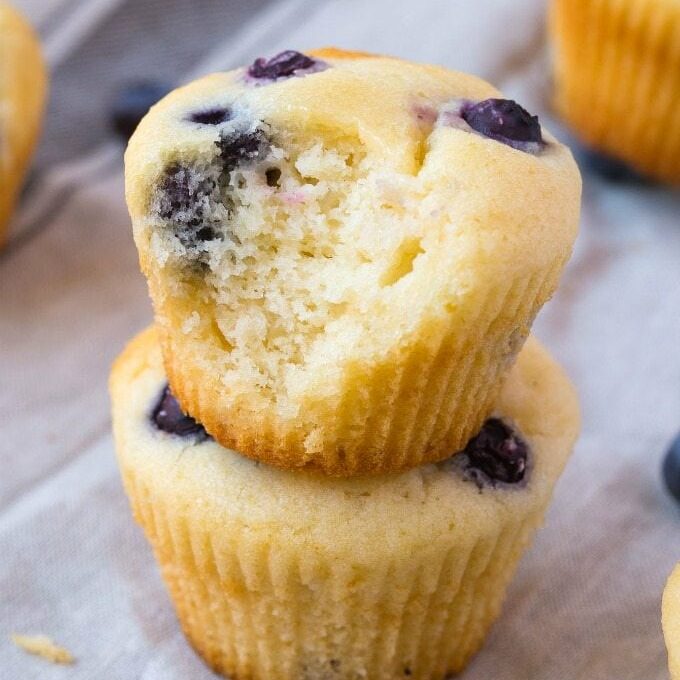 Sugar Free Blueberry Muffins
These quick and easy flourless blueberry muffins are made completely fat free and sugar free, but are light, fluffy and moist on the inside! They are also made with no eggs or dairy, so are suitable for those following a sugar free, vegan, gluten-free and low-calorie diet
Instructions
Preheat the oven to 400 degrees Fahrenheit. Grease and line a 12 count muffin tin with muffin liners and set aside.

In a large mixing bowl, add all the dry ingredients and mix well. Add the wet ingredients, except for the blueberries, and mix until well combined. Fold in the blueberries.

Evenly distribute the muffin mixture amongst the 12 muffin liners and bake in the oven for 25-30 minutes, or until a skewer comes out clean.

Once cooked, remove from the oven and allow to cool in the muffin tin for 5 minutes, before transferring to a wire rack to cool completely.
Notes
* You can sub out 2 tablespoons of the applesauce for a neutral oil of choice.
Muffins can be kept in an airtight container for 2 days at room temperature, however it is best to be kept refrigerated (for up to 5 days). They are freezer friendly too.
Nutrition
Serving:
1
muffin
Calories:
199
kcal
Carbohydrates:
32
g
Protein:
8
g
Sodium:
258
mg
Potassium:
133
mg
Fiber:
3
g
Vitamin A:
10
IU
Vitamin C:
2
mg
Calcium:
152
mg
Iron:
1
mg
NET CARBS:
29
g
More delicious muffins? Gotcha covered!
The best healthy flourless muffins
Healthy Flourless Carrot Cake Breakfast Muffins
Healthy 1 Minute Banana Oat Greek Yogurt Muffin
Healthy Sticky Cinnamon Bun Muffins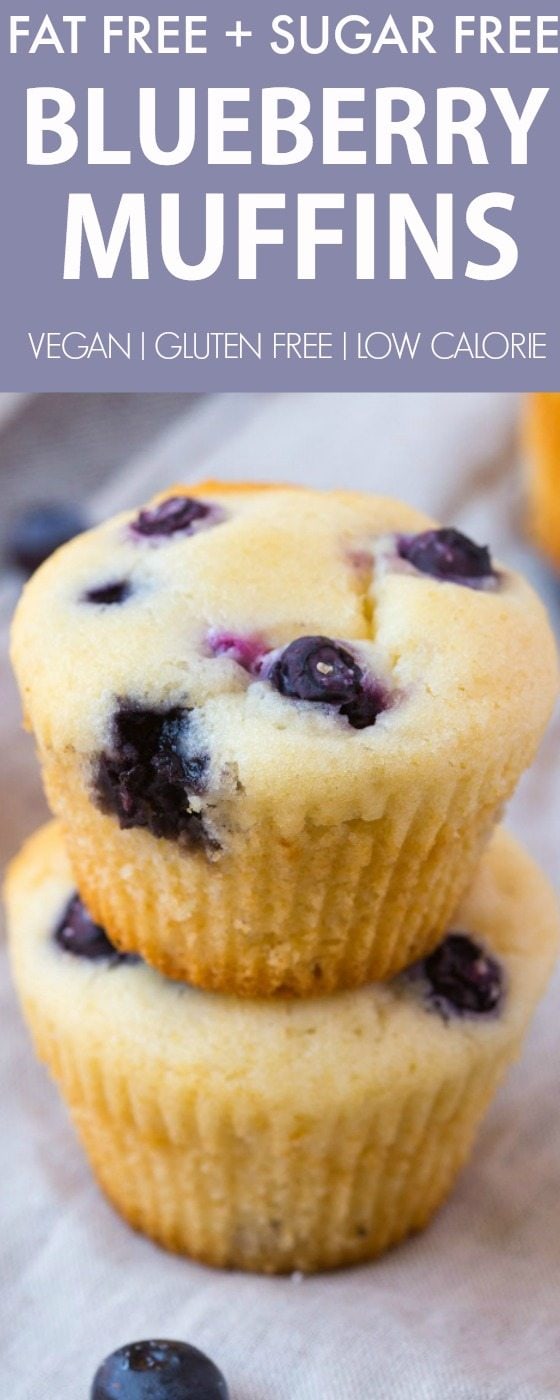 Disclosure: This post may contain affiliate links. I may earn a small commission for my endorsement, recommendation, testimonial, and/or link to any products or services from this website.