These 3 Ingredient homemade paleo pizza crusts or bases are an easy, delicious and low carb alternative to traditional pizzas! Made with just three ingredients and on the stovetop, these keto Pizza crusts are naturally gluten free, grain free, high protein, low calorie and have a nut free option!

One of my pet peeves with recipes or foods is when they make false or unrealistic claims.
"I mistook cauliflower rice for actual rice!"- Oh, the classic grain (free) brain.
"Zucchini noodles can replace anything- It tastes JUST like noodles in a Pad Thai!"- Honey, that's a vegetable stir fry.
"Spaghetti squash is EXACTLY like spaghetti. It tastes exactly like a carbonara dish I had in Rome"- This must be the wine talking.
Which brings us to today's recipe- These 3 Ingredient mini paleo pizza bases or crusts.
Side note- Do you call them pizza bases or pizza crusts?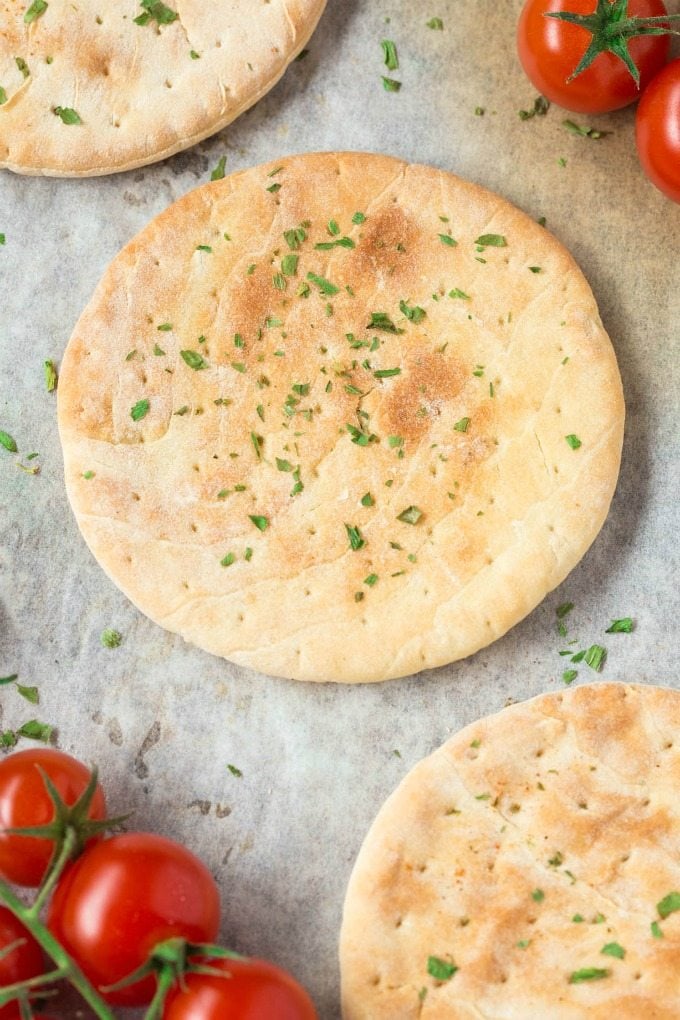 ANYWAY.
Before we get into the four key points, I want to clarify something from the get go- If you are after a pizza crust or base which is like the ones you ate under the Tuscan sun, the ones they serve at Domino's, or those thick and chewy frozen ones sold at grocery stores….you'll be severely disappointed.
These pizza bases/crusts/unloved parts of a pizza are for those who are looking for a low carb, high protein base. It's for those looking for a quick and easy hack for a pizza base, which doesn't need any grains, dough, yeast or . It's for those who want a low calorie alternative to a traditional pizza base, and one with a generous serving size. It's for those who prefer toppings over the base, and literally just need it as a vehicle.
If this still sounds good, read ahead!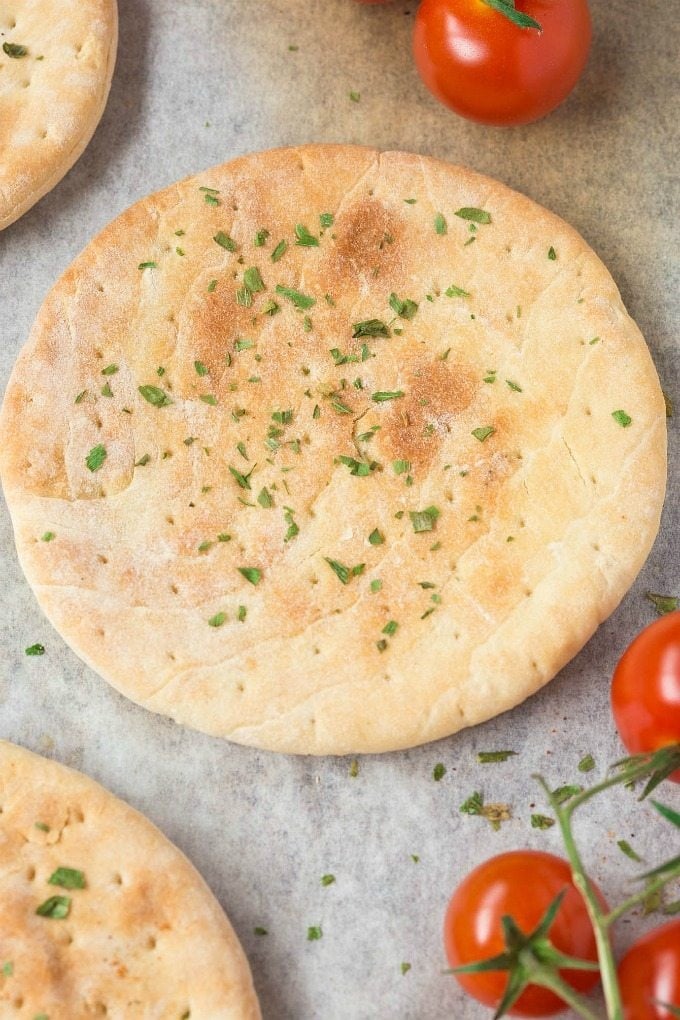 How to make a keto paleo pizza crust
I first shared a 3 Ingredient Paleo Pizza Base recipe way back last year and since then, had a plethora of questions, positive feedback, negative feedback and a twirl off the dance floor. I've been meaning to re-share the recipe, with some tweaks to fulfill these requests, suggestions, and questions.
Can the crust be made with something other than coconut flour?
Can the crust be made thicker?
WHY ALL EGG WHITES!
Can we sauce them and freeze them?
Well, we shall tackle each of those main queries and share a new and improved pizza base recipe! Sorry, pizza crust.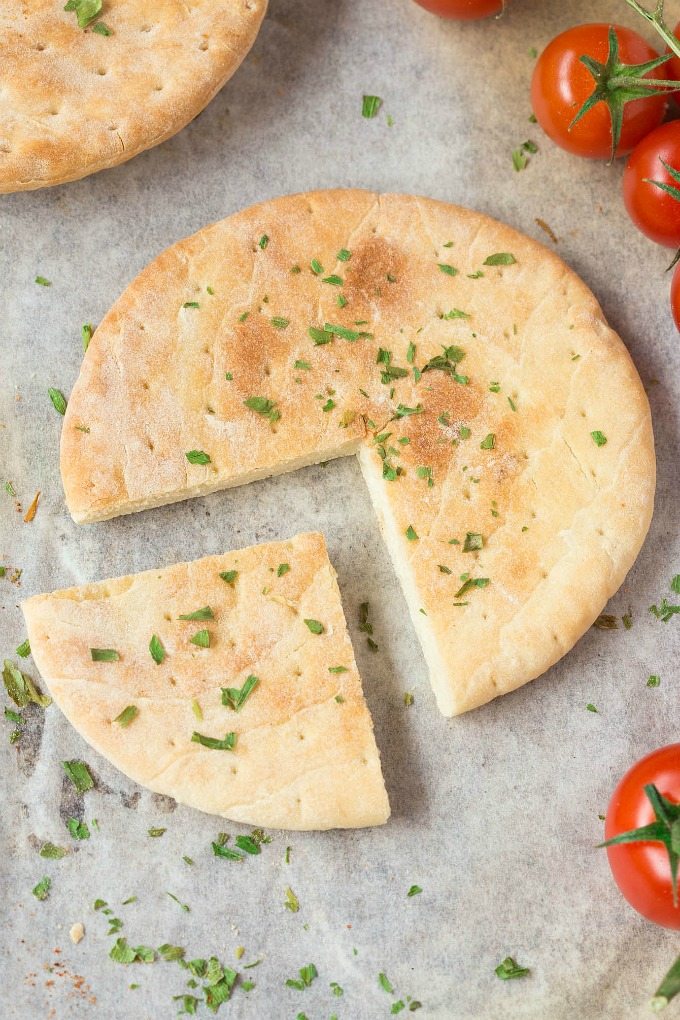 Can the crust be made with something other than coconut flour?
YES!
If I had the choice, I would stick with the coconut flour, as when whisked with the egg whites (or eggs), really lends a firm and durable texture. However, if you don't want to use coconut flour, there are two options for you- gluten free oat flour (this isn't suitable if you are following a grain free or paleo lifestyle) or almond flour!
For the oat flour version, follow this recipe here. I'd recommend using a smaller frying pan for it, so you'll have a thicker base, making it easier to top. The grain-free options seem to hold toppings considerably better, but with care, this will be fine.
The almond flour was an interesting success- Although in many of my recipes, swapping coconut flour for almond flour is pretty much impossible, it worked really well in this! The only difference is you'll need to increase the amount, but it works!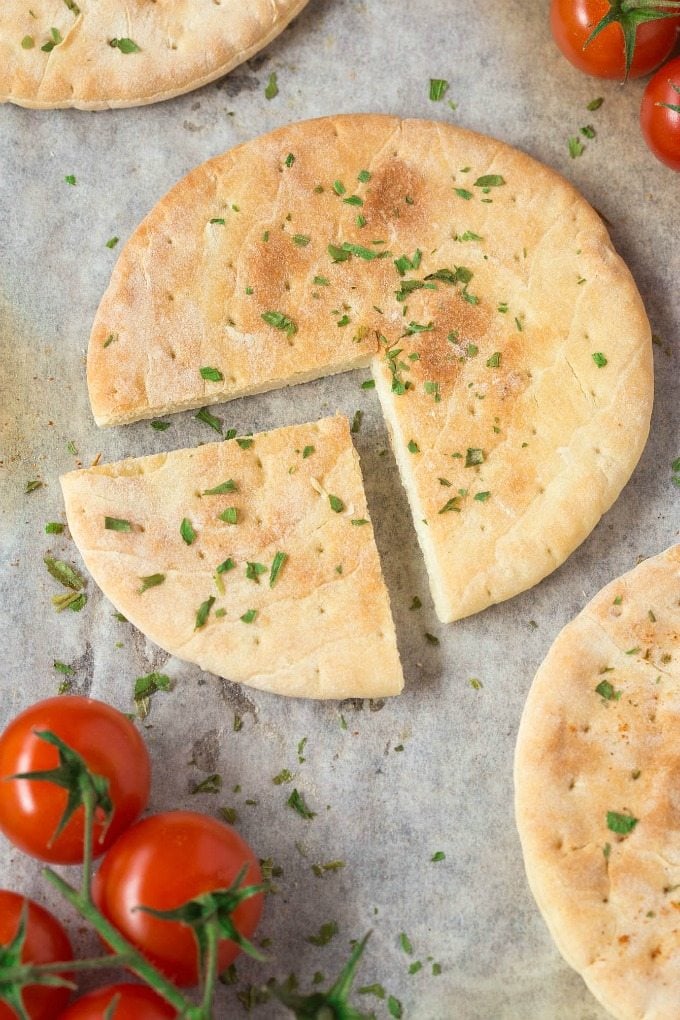 How to make a thick crispy keto pizza crust
For this pizza crust to come out really thick and chewy, you need to use a combination of whole eggs, egg whites AND increase the coconut flour by a tad.
Even though it may not seem to be a huge difference, coconut flour is like a sponge and soaks up the eggs/egg whites and works wonders.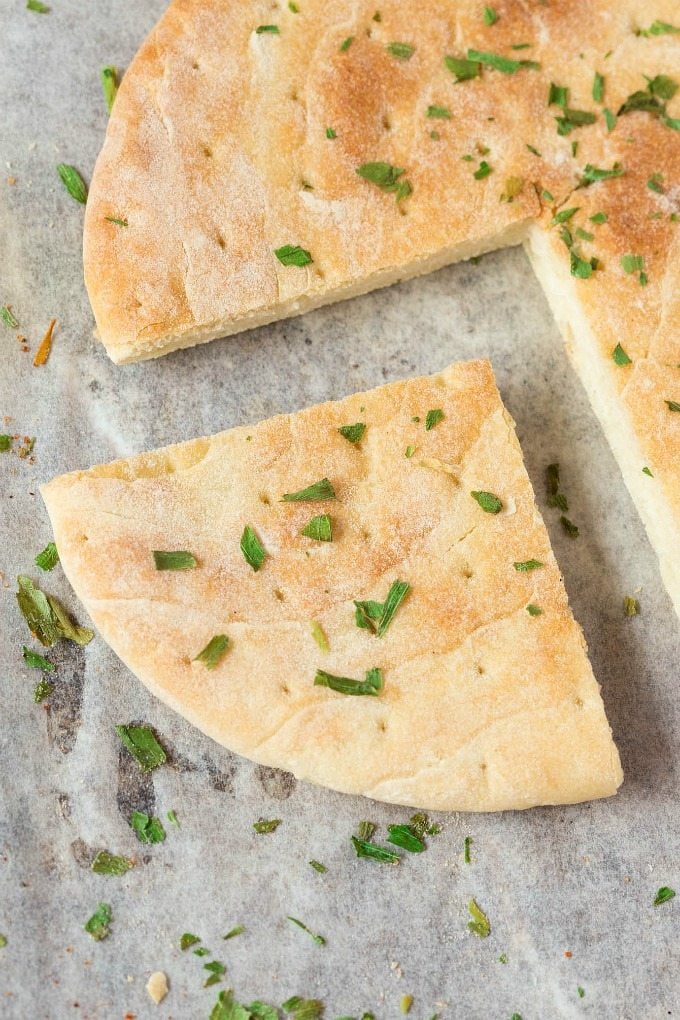 Whole eggs VS egg whites
I promise I don't have anything against the yolks, but the whites work better for this. It lends a chewier crust, and I find it freezes better. Not only that, it's more durable.
Saying that, feel free to use all eggs or a combination of both. It's totally up to you.
Can you freeze keto and paleo pizza crusts?
YES!
Growing up, my mom never bought frozen pizzas. They were usually void of any real toppings and were never filling enough. What she DID buy were frozen pizza bases (CRUSTS!) which came topped with sauce. All we did was add our toppings, bake and BAM- Better than boxed pizza!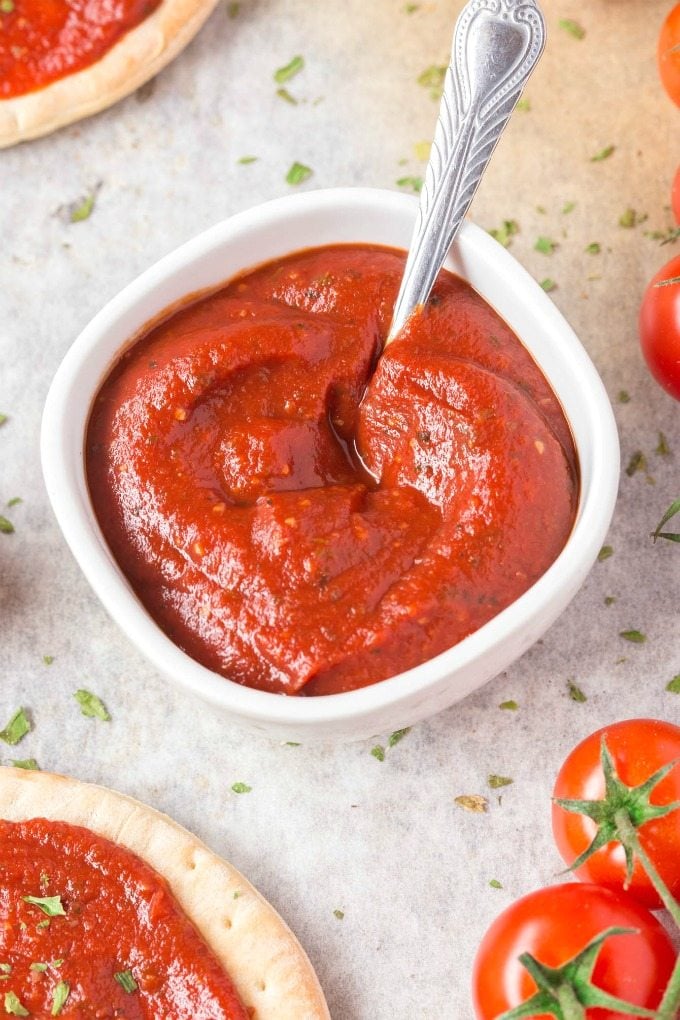 Keto and Paleo Pizza Crust without cauliflower
What I love most about this recipe is how easy it is and how it doesn't use cauliflower! I've tried the infamous cauliflower crust several times and while delicious, it is one mess to make- Especially if it's something you'd like to enjoy consistently!
Also, these 3 Ingredient paleo pizza crusts/bases don't need an oven to bake up- A few minutes in the pan and BOOM- They are ready to be loaded and topped to your hearts desires.
If you can, use a small pan (as shown below). They make perfect and even sized mini pizza bases (they become smaller once they are fully cooked) and freeze better.
Tips and Tricks for the BEST Keto Pizza Crusts
PLEASE ensure you use spices with it, and top it generously- This recipe is based off eggs and grain-free flour(s), so you really need to mask up any possibility of an egg-y taste. My personal favorites are a generous topping of pizza sauce (as mentioned earlier, I love the Mutti tomato sauce made into a homemade pizza sauce) or mixing a blend of salt, pepper, and mixed herbs through the batter for a flavorful flatbread….then top with cheese, antipasto or anything, really!
Before you freeze them, use a skewer or fork and poke little holes over the top and cover with baking paper between each one. This helps with even cooking once thawed, along with avoiding them sticking to one another.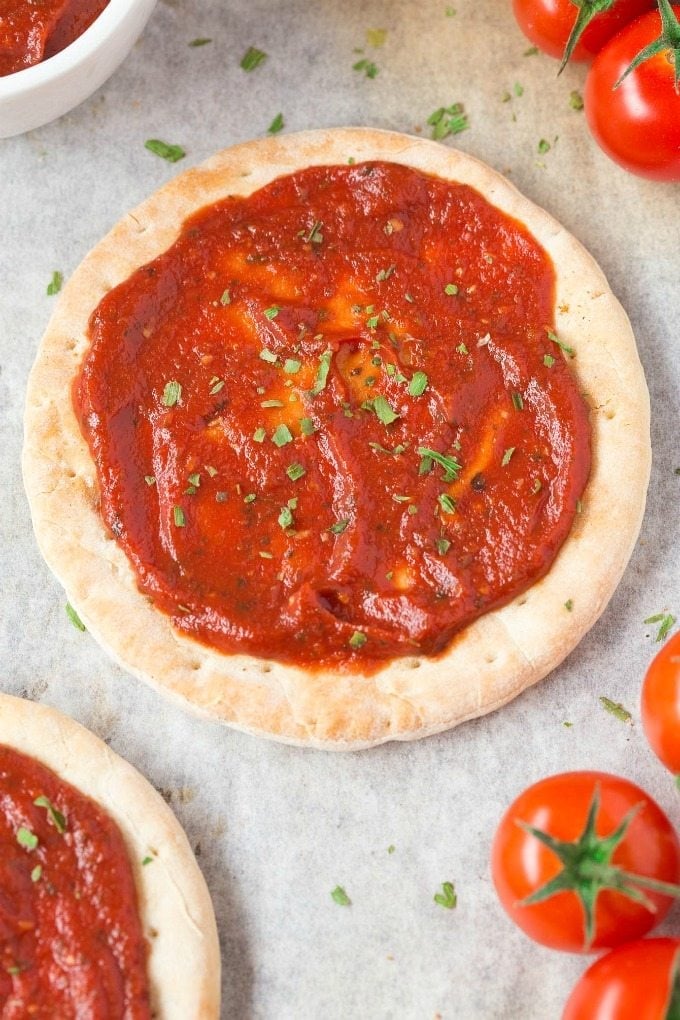 More healthy savory recipes
Watch how to make these pizza crusts in the video below!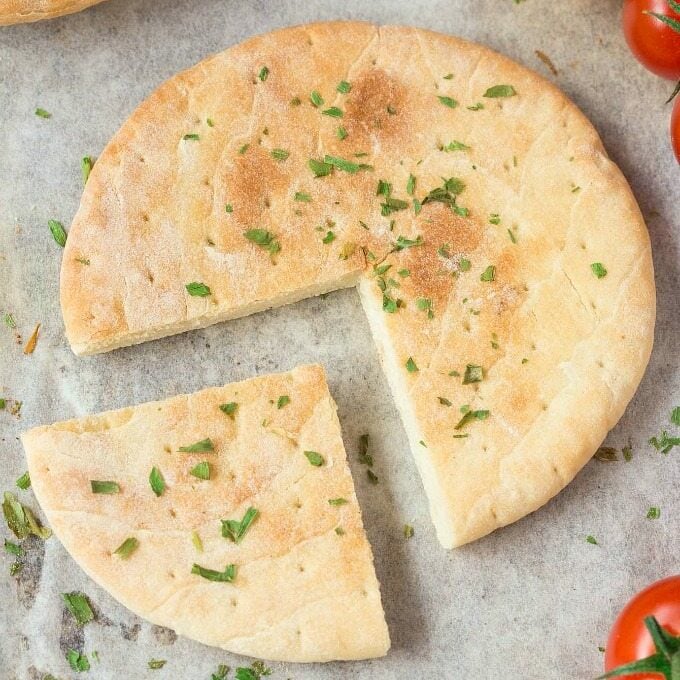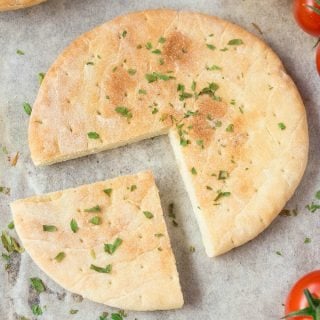 3 Ingredient Paleo Keto Pizza Crust Recipe
These 3 Ingredient paleo pizza crusts or bases are an easy, delicious and low carb alternative to traditional pizzas! Made with just three ingredients and on the stovetop, these keto Pizza bases are naturally gluten free, grain free, high protein, low calorie and have a nut free option!
Ingredients
For the coconut flour option
8

large

egg whites

for thicker bases, use 5 whole eggs and 3 egg whites

1/4

cup

coconut flour

sifted

1/2

teaspoon

baking powder

Spices of choice

salt, pepper, Italian spices

1

tablespoon

coconut flour

to dust very lightly
For the almond flour option
For the pizza sauce
1/2

cup

tomato sauce

2

cloves

garlic

crushed

1/4

teaspoon

sea salt

1

teaspoon

dried basil
Instructions
To make the pizza bases/crusts
In a large mixing bowl, whisk the eggs/egg whites until opaque. Sift in the coconut flour or almond flour and whisk very well until clumps are removed. Add the baking powder, mixed spices and continue to whisk until completely combined.

On low heat, heat up a small pan and grease lightly.

Once frying pan is hot, pour the batter in the pan and ensure it is fully coated. Cover the pan with a lid/tray for 3-4 minutes or until bubbles start to appear on top. Flip, cook for an extra 2 minutes and remove from pan- Keep an eye on this, as it can burn out pretty quickly.

Continue until all the batter is used up.

Allow pizza bases to cool. Once cool, use a skewer and poke holes roughly over the top, for even cooking. Dust very lightly with a dash of coconut flour.
To make the sauce
Combine all the ingredients together and let sit at room temperature for at least 30 minutes- This thickens up.
Notes
For a crispy pizza base, bake in the oven for 3-4 minutes prior to adding your toppings.
To freeze: If you want to freeze them, allow pizza bases to cool completely before topping with a dash of coconut flour and a thin layer of pizza sauce. Ensure each pizza base is divided with parchment paper before placing in the freezer.
Nutrition
Serving:
1
Base
Calories:
125
kcal
Carbohydrates:
6
g
Protein:
8
g
Fat:
1
g
Potassium:
6
mg
Fiber:
3
g
Vitamin A:
5
IU
Vitamin C:
1.7
mg
Calcium:
10
mg
Iron:
3
mg
NET CARBS:
3
g

Disclosure: This post may contain affiliate links. I may earn a small commission for my endorsement, recommendation, testimonial, and/or link to any products or services from this website.