This asparagus quiche recipe will show you how quick and easy it is to make a flaky, buttery quiche crust layered with a savory and decadent filling.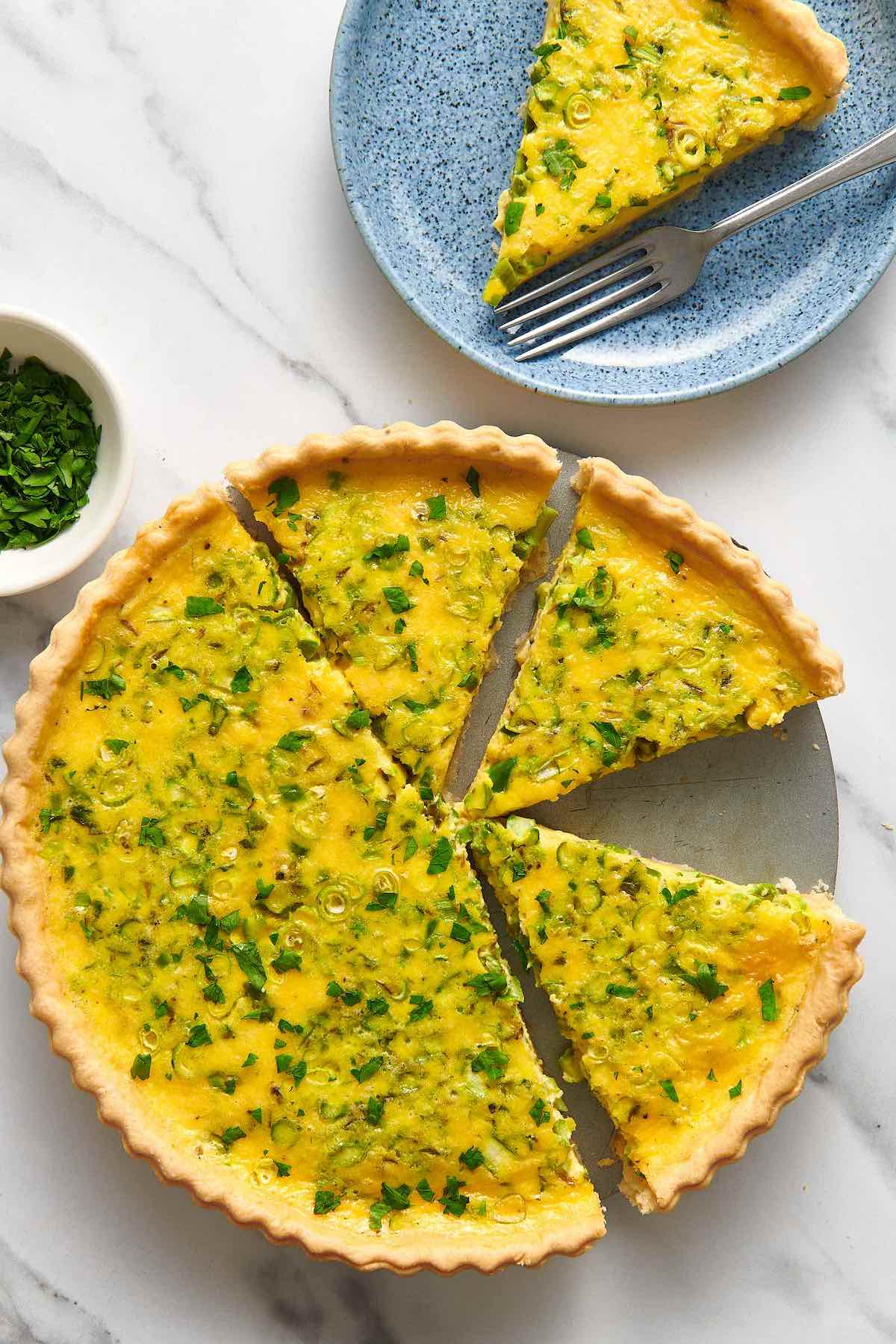 Eggs are the key to my heart when it comes to breakfast foods. Not only are they packed with protein and healthy fats, but they're so versatile and easy to make into all sorts of delicious recipes.
As much as I love classic over-hard eggs or these sous vide egg bites, there's just something special about a good old-fashioned quiche recipe.
Quiche, simply put, is a French dish consisting of a pastry crust filled with a savory custard of eggs and often meats, cheeses, and seafood.
Table of Contents
Why this recipe works
In this recipe, you'll be using a combination of asparagus and parmesan cheese to make a vegetarian-friendly and savory quiche recipe.
Easy to customize. Just like this frittata recipe, quiches are perfect for adding all sorts of proteins, veggies, and spices.
Completely homemade. Even the crust in this recipe is made from scratch, so you can claim all the credit!
Easy to make ahead. Similar to a crustless quiche, this makes for great leftovers throughout the week, and it freezes well too.
Vegetarian. Like our asparagus soup, this asparagus casserole doesn't have any meat in it. To make it gluten-free as well, swap the crust for this keto pie crust.
What we're loving about this recipe is how good it feels to make it completely from scratch!
If you've ever looked at the ingredient list on a premade pastry crust, you know it's loaded with all kinds of hydrogenated oils and filler ingredients. Trust me, once you learn to make a crust from scratch, you'll never use the storebought stuff again.
The ingredient list for this asparagus quiche is super simple since many of the ingredients are pantry and or breakfast staples.
Crust
Flour. Plain all-purpose flour is best.
Sugar. Just a dash will amplify the flavor of this crust a ton.
Salt. To add flavor.
Butter. Cold unsalted butter, cut into 1 cm cubes.
Cold water. Ice-cold water is best.
Filling.
Olive oil. For sautéing the veggies.
Asparagus. Finely chopped with stems removed. You can also use leftover cooked asparagus too.
Eggs. Room temperature eggs.
Milk. I prefer using whole milk as it yields a better flavor. Any milk will work, though.
Heavy cream. For added richness and flavor.
Parmesan cheese. Finely grated.
Salt and pepper. Added to taste.
Spring onions. Thinly sliced.
Parsley. Finely chopped for garnish.
How to make asparagus quiche
Step 1- Prepare the crust
In your food processor, pulse the flour, sugar, and salt to combine. Then, add the butter and pulse about 10 times or until the butter is broken down into pea-sized pieces. While pulsing, slowly drizzle ice water through the feed tube. Add just enough until moist clumps form.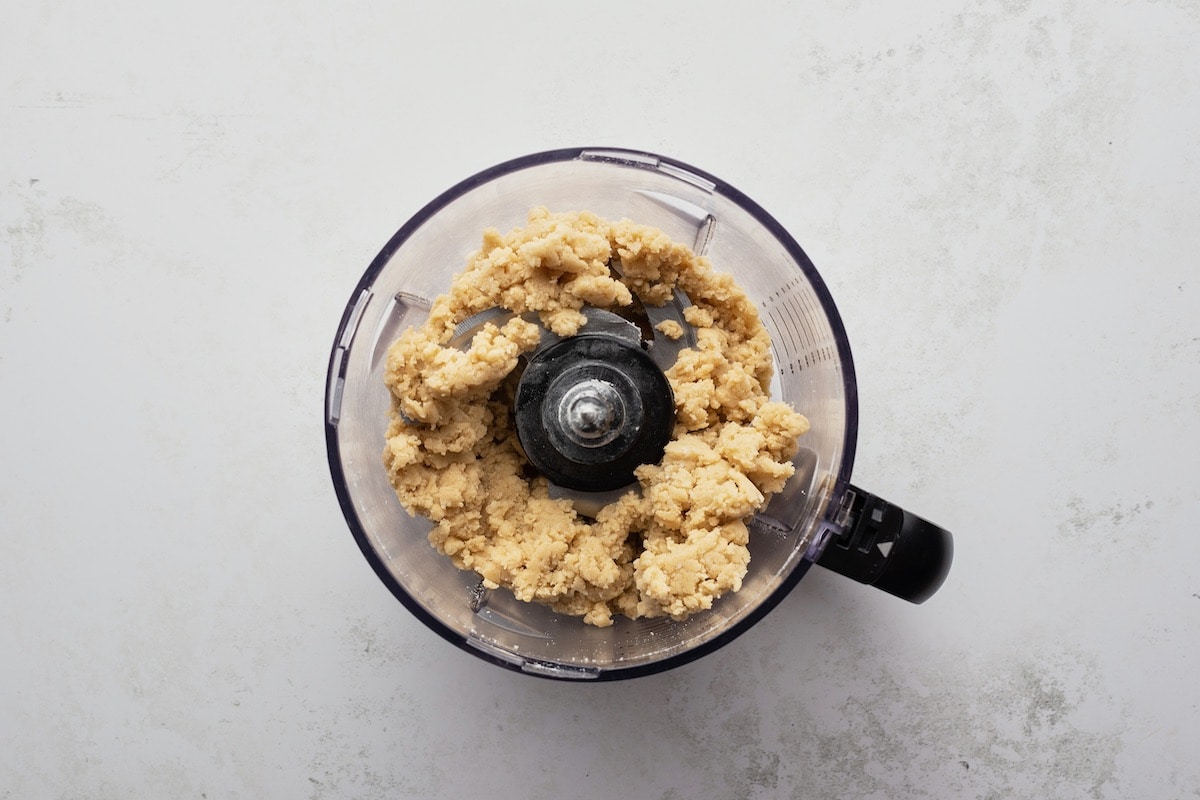 Form the dough into a disc and wrap it in plastic wrap. Refrigerate the dough for at least 30 minutes.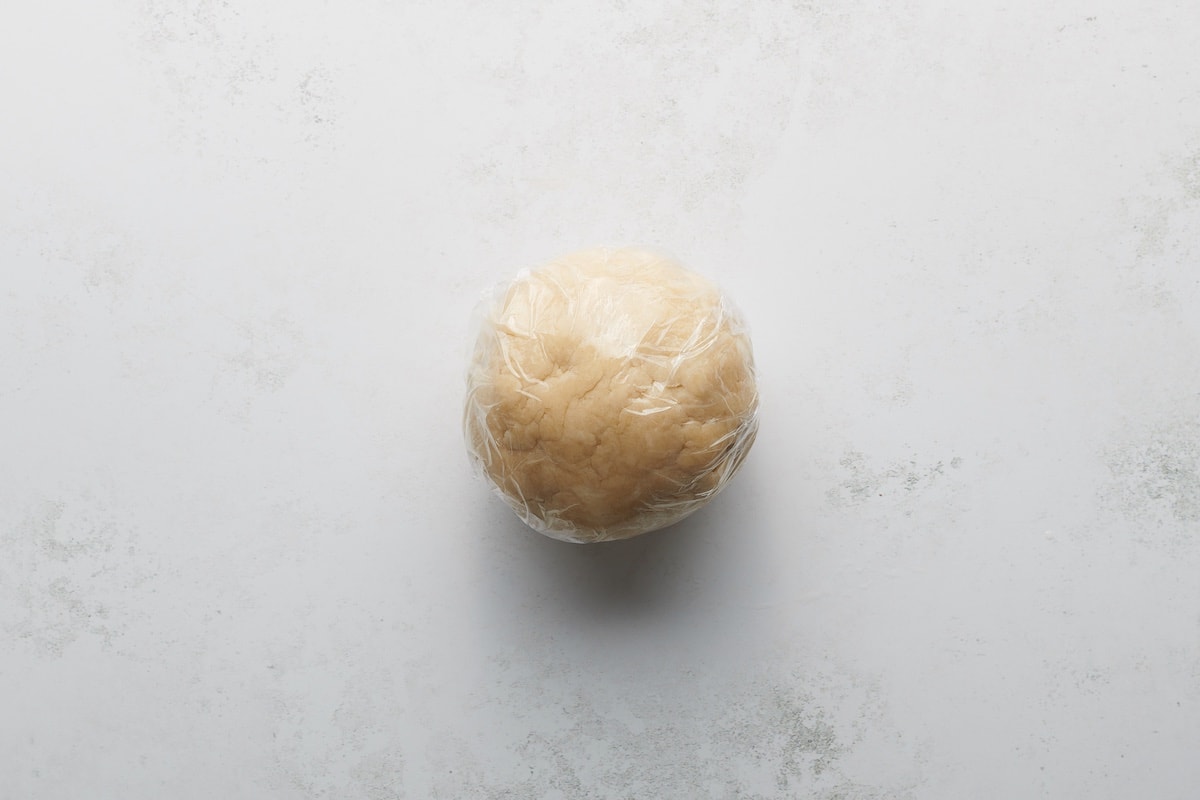 Step 2- Blind bake the crust
Transfer the dough to a lightly floured surface and roll it into a 30 cm-diameter disc. Brush away the excess flour and transfer the rolled-out dough to a 9-inch tart pan or quiche dish.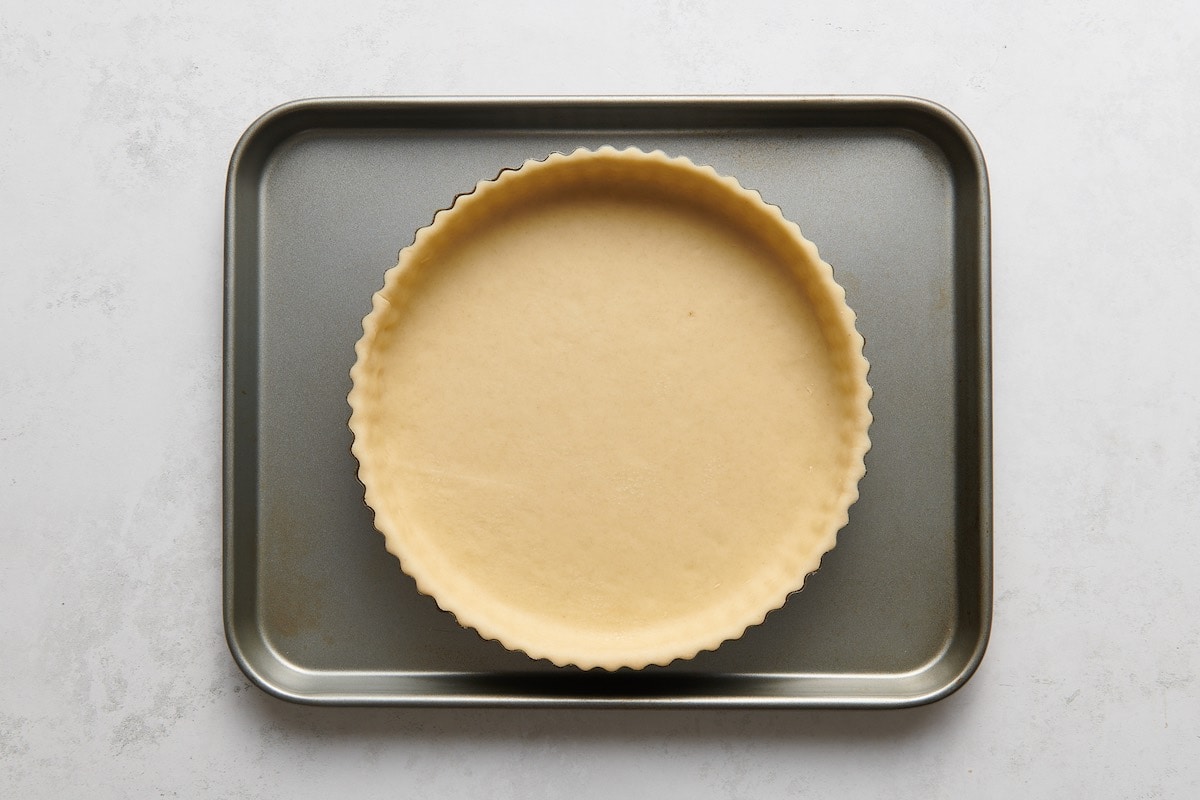 Allow the excess pastry to hang over the edge. Then, gently press the dough into the pan. Place the pan on a large baking tray and line the dough with baking paper. Fill the dough with pastry weights or rice and bake for 15 minutes or until the pastry is golden brown all over.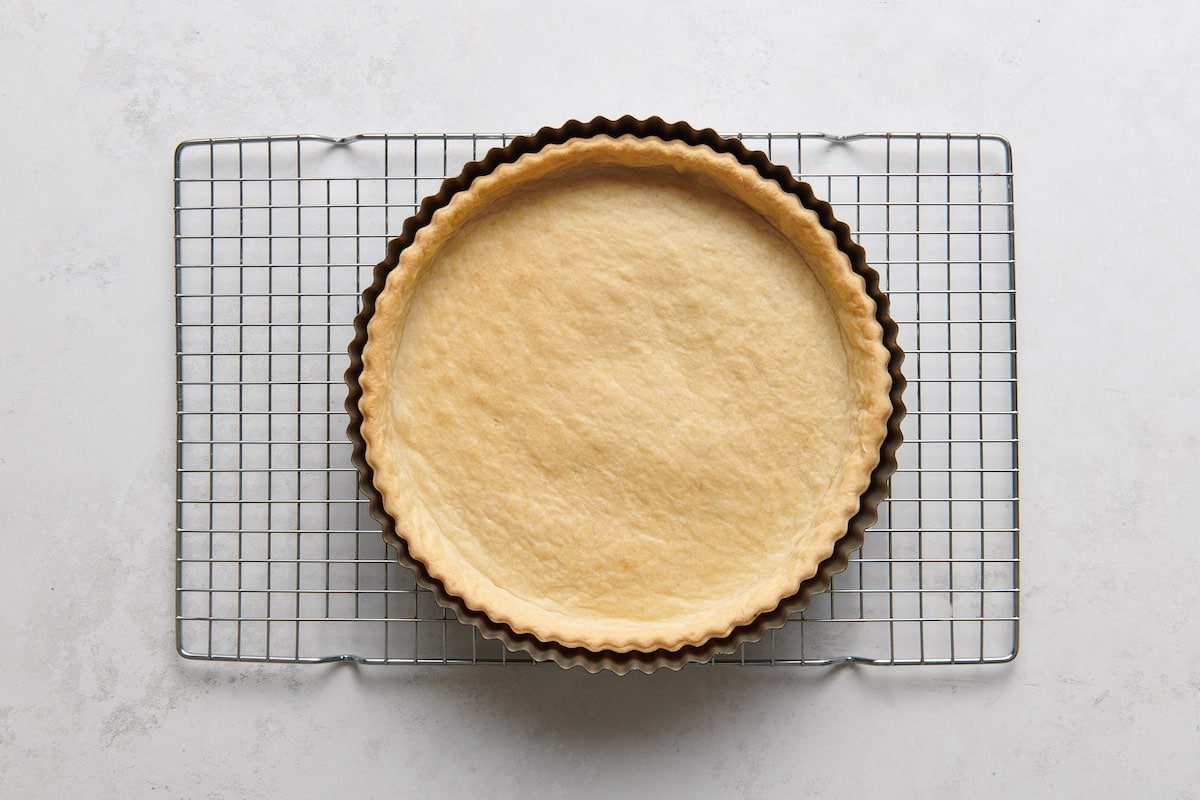 Step 3- Cook the asparagus
Begin by heating a large frying pan over medium-high heat and add the oil. When the pan is hot, add the asparagus and let it cook for 2-3 minutes on each side until the asparagus is tender and caramelized. Season them to taste with salt and pepper.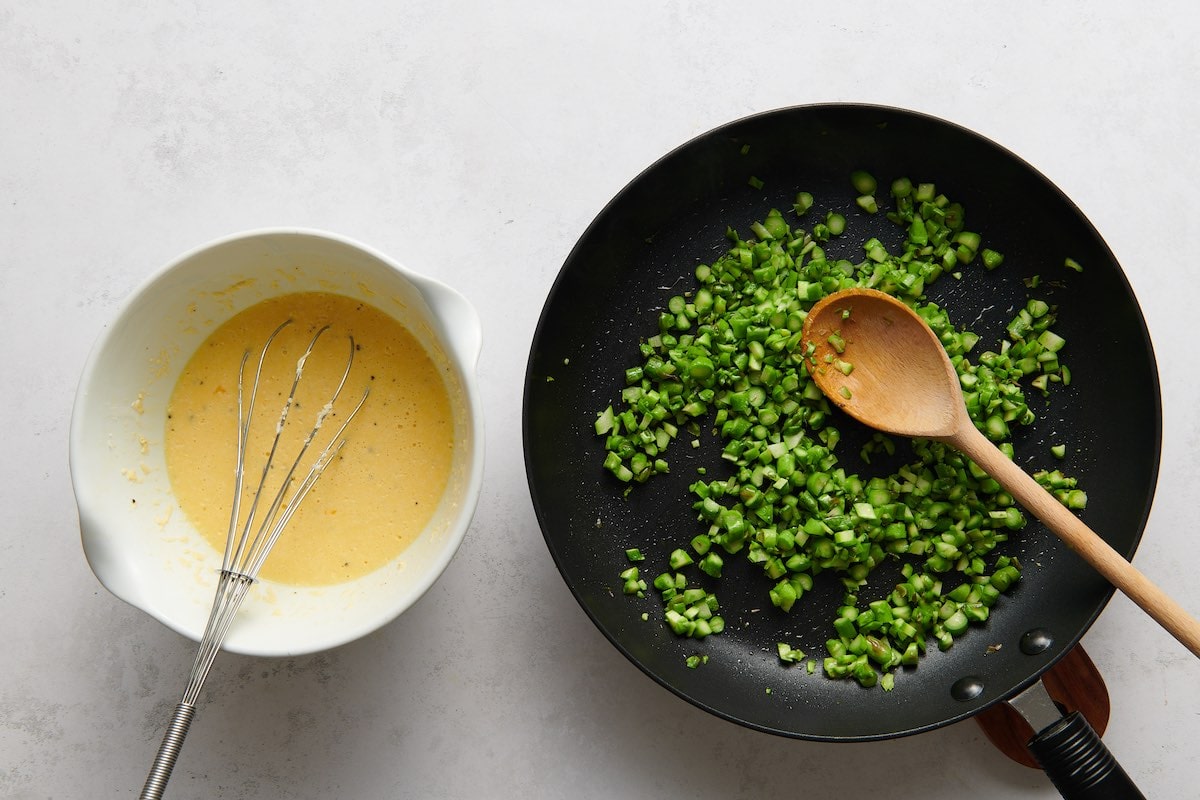 Step 4- Finish the filling and bake the quiche
In a large bowl, whisk the eggs, milk, cream, cheese, salt, and pepper until fully combined. Pour this mixture into your cooked pastry, then arrange the asparagus evenly over the egg mixture. Top the quiche with the sliced spring onions and bake it for 30-35 minutes, or until the filling in the center is just barely set.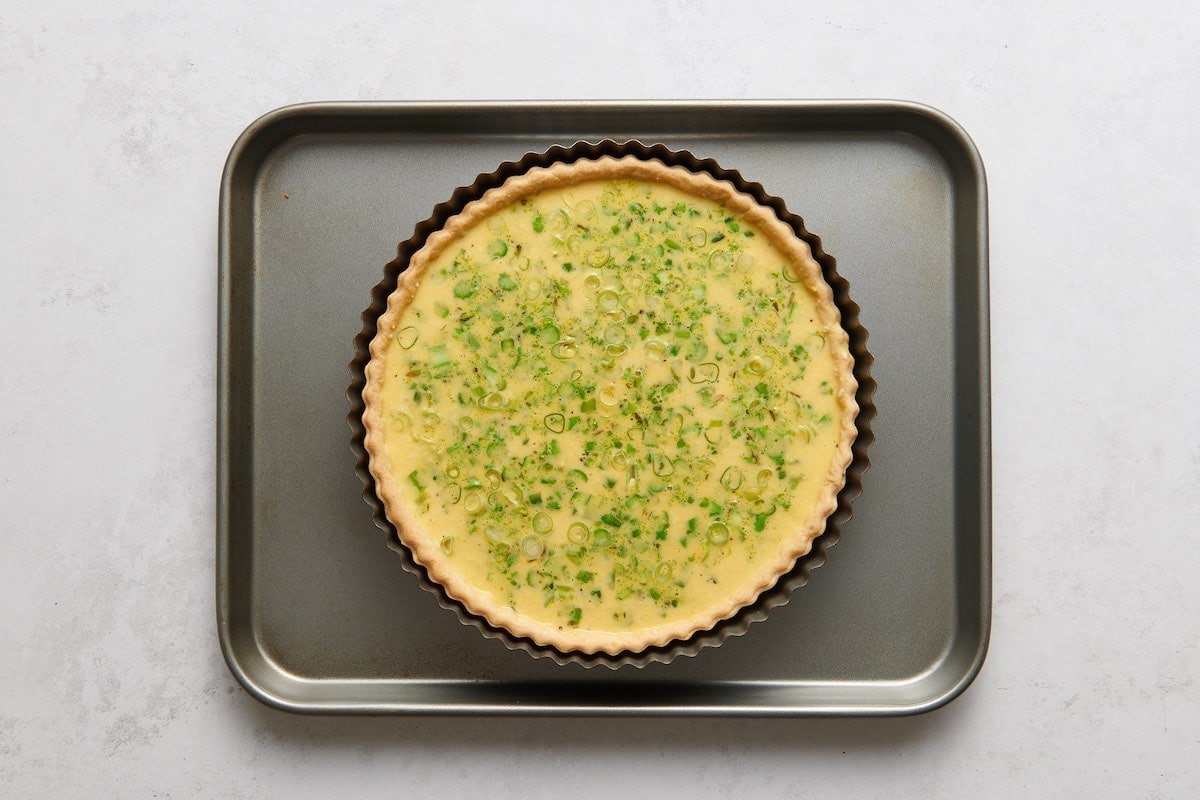 Transfer the quiche to a cooling rack for 30 minutes to allow the filling to set completely.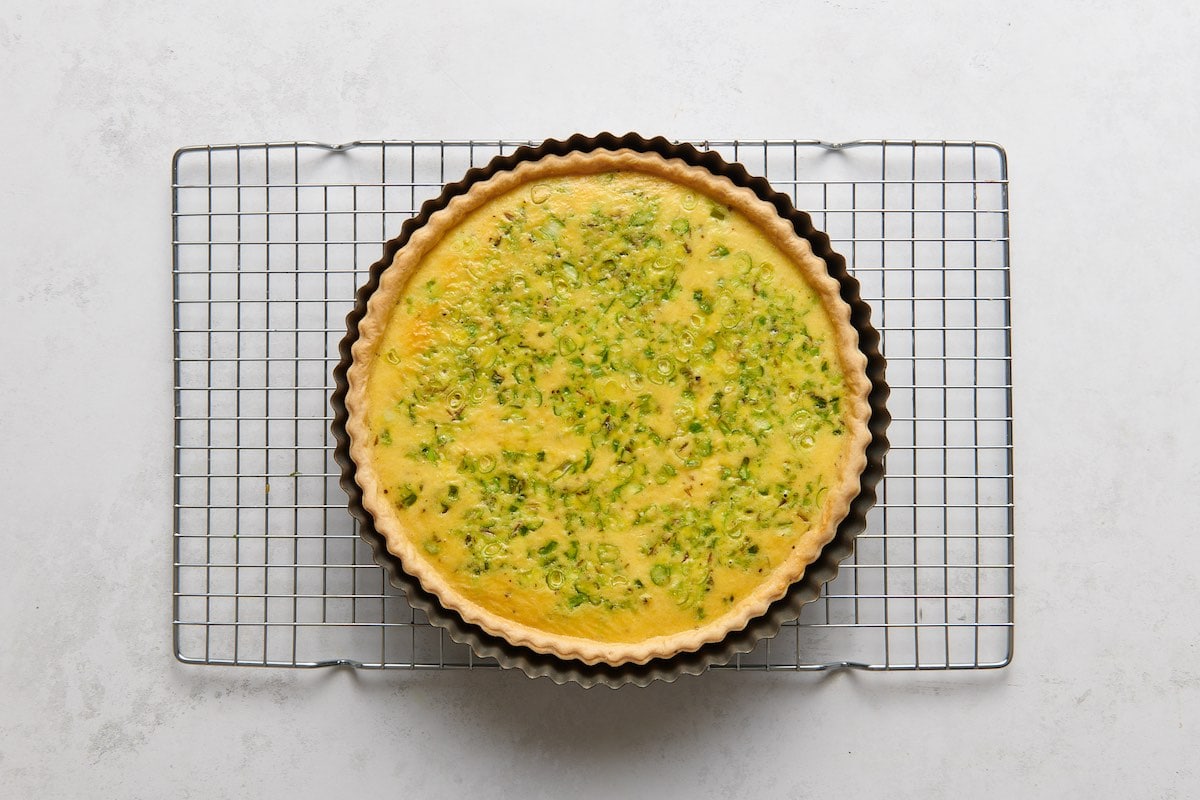 We've made this asparagus quiche many times and have perfected it with a few secret tricks!
Don't overcook the quiche. It'll continue to cook with residual heat after you remove it from the heat. If you wait to pull it out when the center is firm, then it'll be overcooked by the time you serve it.
Buy a store-bought quiche. To save time. Be sure to follow the box instructions as indicated.
Add extra egg yolks. Using more of the yolks will make the filling even more rich and creamy.
Avoid overfilling the quiche. This can cause it to overflow and become soggy.
Flavor variations
The beauty of this quiche recipe is how easy it is to customize. Here are some suggestions:
Add additional protein. You can add shredded chicken, cubed ham, turkey bacon, or ground beef to make a more hearty quiche.
Swap the cheese. Use cheddar cheese, pepper jack, or feta cheese instead of (or in addition to) parmesan.
Storage instructions
To store: Store leftover quiche in the refrigerator, completely covered, for up to 1 week.
To reheat: Transfer the leftovers to an oven-safe dish, cover it in foil, and heat at 175°C/350°C for 5-7 minutes or until it's fully reheated. You can also use the microwave.
To freeze: Place slices of cooked and cooled quiche in an airtight container and store in the freezer for up to 6 months.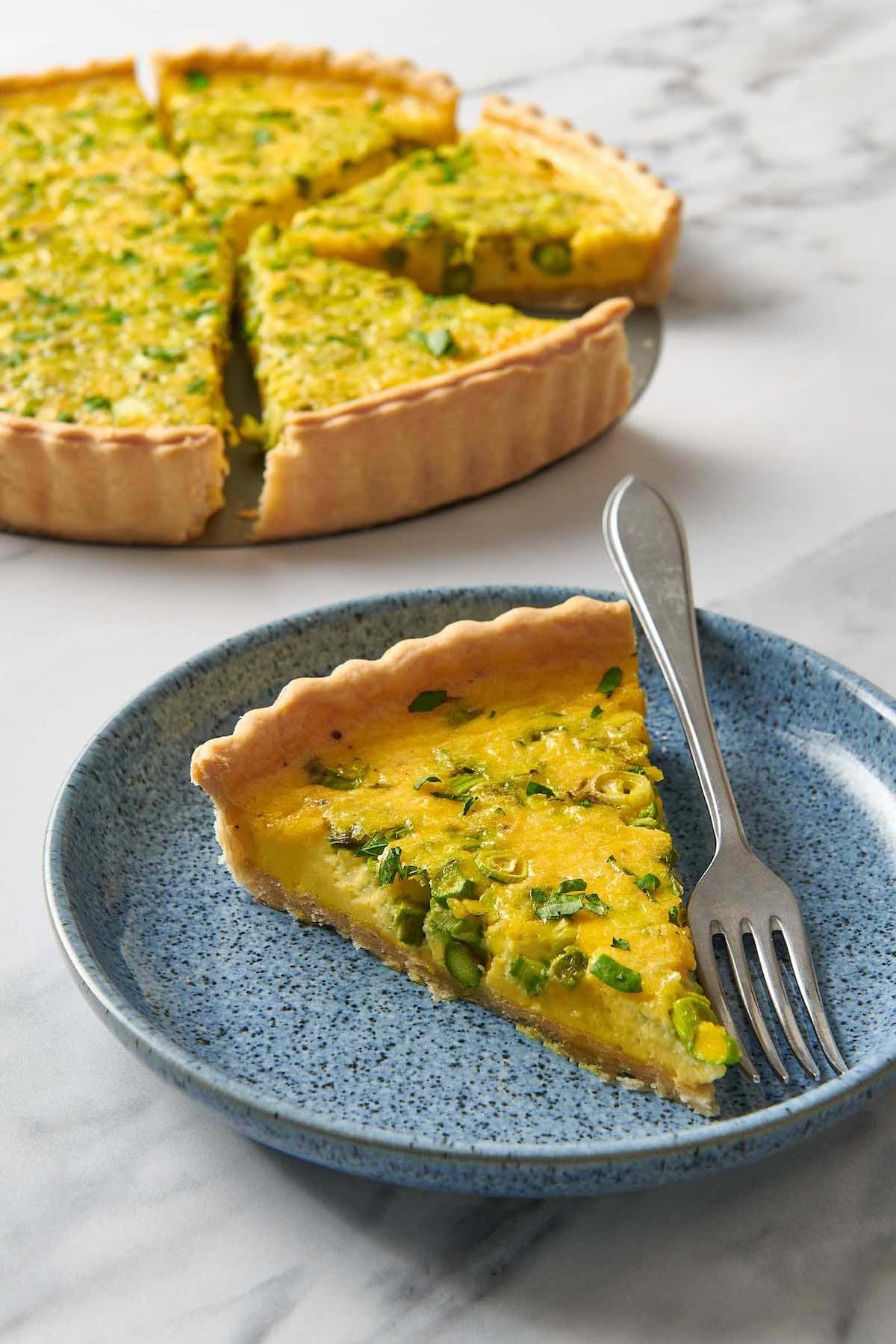 More savory brunch ideas to try
Frequently asked questions
Should vegetables be cooked before putting in quiche?
Yes, since the veggies will take longer to cook than the rest of the quiche, you'll want to add them to the quiche fully cooked before baking.
How do you make a quiche without a soggy bottom?
Blind baking crust is the best way to guarantee the bottom doesn't become soggy. This will help to firm up the crust so it withstands the moisture from the beaten eggs.
Can I use an egg substitute?
Unfortunately, unless you use a mix of tofu and vegan cream, there isn't an easy way to replace the eggs in this quiche.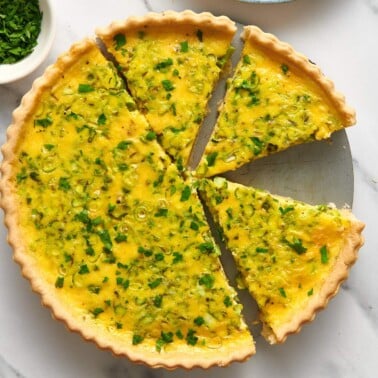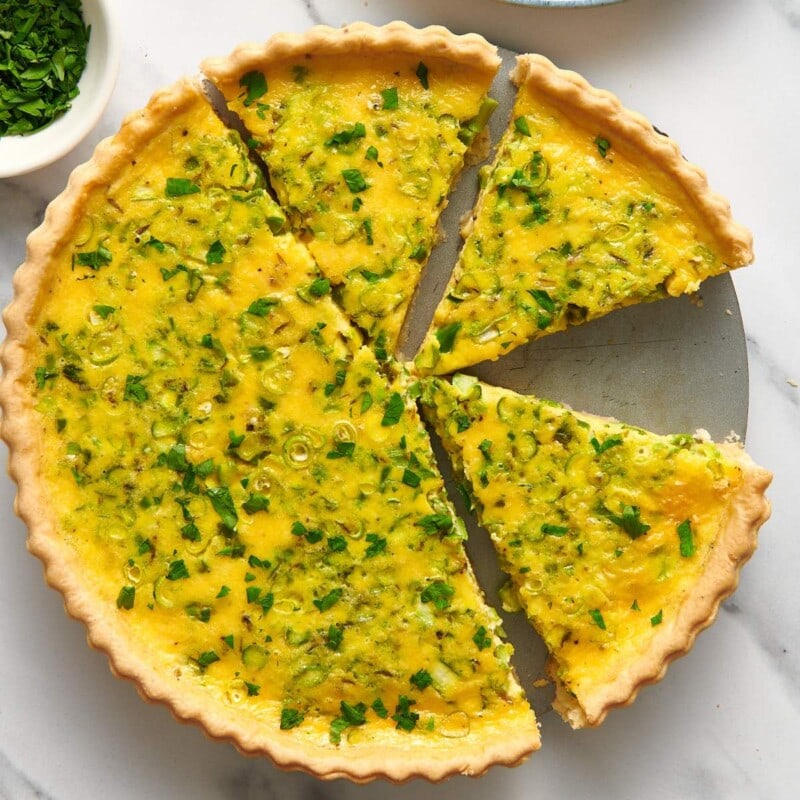 Asparagus Quiche
This asparagus quiche recipe features a simple, buttery crust with a creamy and cheesy asparagus filling! It makes a simple yet elegant brunch or entree.
Ingredients
1 1/4

cups

all-purpose flour

2

teaspoons

superfine sugar

1/4

teaspoon

salt

1/2

cup

butter

1/4

cup

water

iced cold

2

teaspoons

olive oil

1

bunch

asparagus

chopped

4

large

eggs

1/3

cup

milk

1/3

cup

heavy cream

3/4

cup

parmesan cheese

freshly grated

2

teaspoons

salt

1/2

teaspoon

pepper

1

green onion

thinly sliced
Instructions
Add the flour, sugar, and salt to a food processor and pulse together. Add the butter and pulse until a crumbly texture remains. Drizzle in the water.

Remove the dough from the food processor and shape it into a disk. Cover the dough and refrigerate it for 30 minutes.

Preheat the oven to 160C/325F.

Roll out the dough on a lightly floured surface. Roll it out until around 12 inches. Transfer into a 9-inch pie dish, allowing the excess pastry to hang over the sides. Press into the pan firmly.

Add a sheet of parchment paper on top of the crust and place pastry weights or rice on top. Bake for 25 minutes, or until the top is golden. Remove the parchment paper and weights/rice and bake for another ten minutes.

Transfer the crust to a wire rack to cool completely.

Reduce the heat to 140C/285F.

Make the quiche filling. Add oil to a non-stick pan and place over medium heat. Add asparagus and cook for 2-3 minutes, until tender. Season with salt and pepper. Transfer the asparagus to a plate lined with a paper towel to soak up excess moisture.

In a mixing bowl, whisk together the eggs, milk, cream, and parmesan cheese.

Transfer the egg mixture to the quiche crust and stir through the asparagus and sliced green onions. Bake the quiche for 30-35 minutes or until the filling is just set in the middle.

Remove the quiche from the oven and let it cool slightly, before slicing and serving.
Notes
TO STORE: Store leftover quiche in the refrigerator, completely covered, for up to 1 week.
TO REHEAT: Transfer the leftovers to an oven-safe dish, cover it in foil, and heat at 175°C/350°C for 5-7 minutes or until it's fully reheated. You can also use the microwave.
TO FREEZE: Place slices of cooked and cooled quiche in an airtight container and store in the freezer for up to 6 months.
Nutrition
Serving:
1
slice
Calories:
294
kcal
Carbohydrates:
17
g
Protein:
9
g
Fat:
21
g
Sodium:
948
mg
Potassium:
83
mg
Fiber:
1
g
Vitamin A:
724
IU
Vitamin C:
0.3
mg
Calcium:
153
mg
Iron:
1
mg
NET CARBS:
16
g
Disclosure: This post may contain affiliate links. I may earn a small commission for my endorsement, recommendation, testimonial, and/or link to any products or services from this website.