The fluffiest basmati rice cooked in coconut milk and flavoured with curry spices. This complex carbohydrate choice is the perfect accompaniment to your lunch or dinner and perfect for those following a Vegan or Gluten free diet.
New Years Eve in New York City had always been one of my biggest dreams.
It was a combination of American movies, tv shows and news features growing up which made this event even more monumental. The idea of watching an epic count down in the city that never sleeps was just that much more exciting and something I really wanted to experience.
In 2012, I was nearing the end of my semester abroad in New York and purposely extended my trip to head back to Australia on the 2nd of January. Come New Years Eve, I remember waking up at 6am in the cheap hotel on the lower east side so excited to be part of the masses ready to ring in the new year.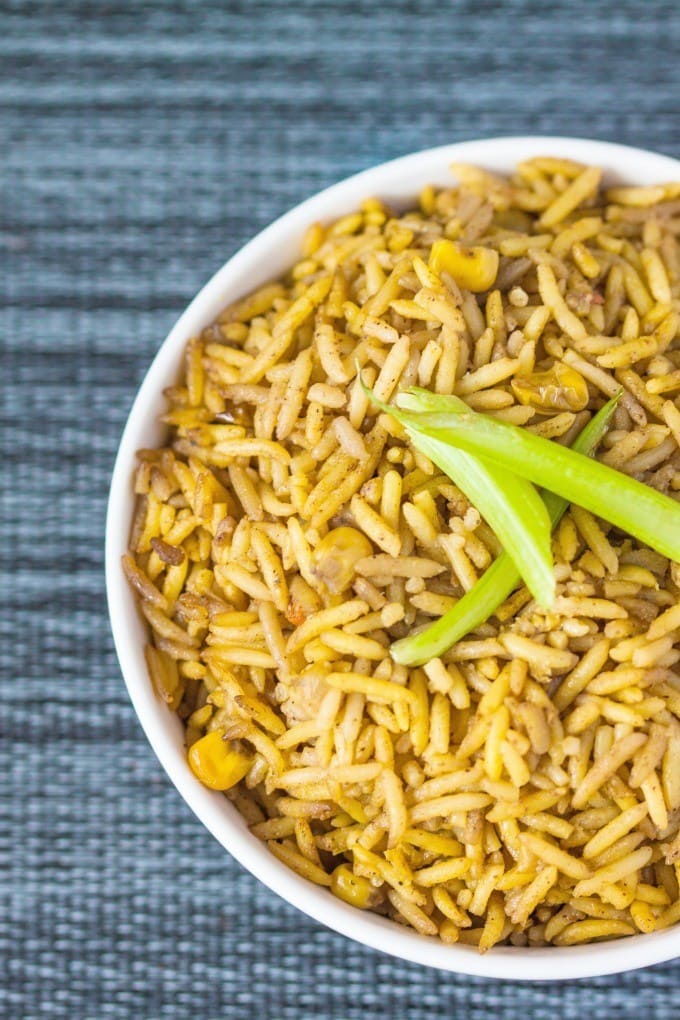 That day, it was snowing and I thought would only add to the beauty of the whole event. I remember that night like it was yesterday.
6pm- Consider getting a meal at Katz Deli before heading to Times Square.
7pm- Get to Times Square and realise people must have gotten here at 12pm to get a good 'spot'.
7.15pm- Realise Katz Deli was a stupid idea and go to Duane Reade and grab a chicken salad sandwich on raisin walnut bread. Cringe internally that I find this generic sandwich so delicious.
8pm- Hanging out with the masses in Times Square waiting for the ball the drop.
8pm-11.55pm- Go from cold to freezing to ice block status.
Midnight- The crowds are screaming to ring in the new year.
I, however, am screaming because I am so cold.
So much for ringing in the new year with style.
That particular new years was a stark contrast to the one's growing up. Coming from a mixed race background, I experience three different 'New Year' festivities- The traditional one on January 1st, Persian New Year and Chinese New Year. My dad's side of the family always had a tradition of ringing in the new year with a simple meal where the highlight of it was rice. The basis behind this was because this grain was seen as such an integral part of their diet through generations.
My sister and I would wish we were part of other families for this one day.
While my dad's side would use a steamed jasmine rice as the base, my mum would put her classic twist on it and one which to this day is my 'go to' way of cooking and enjoying rice. She'd use white basmati rice and instead of cooking it in water and salt, would use light coconut milk. Depending on the dish, she'd flavour it simply with salt or sometimes, turmeric or curry. My favourite is the curry route which goes to well with many dishes and the version I'm sharing below.
Now that I am older, my new year's eve won't feature rice (well I will not go out of my way to eat it). It also won't see me screaming like a loony because I'm cold.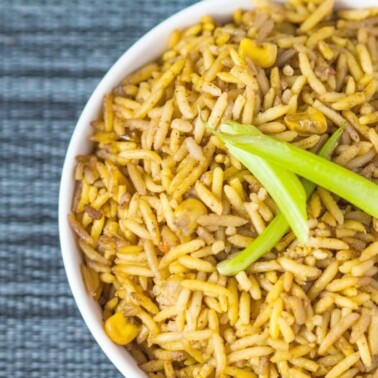 Fluffy Coconut Basmati Rice
The fluffiest basmati rice cooked in coconut milk and flavoured with curry spices. This complex carbohydrate choice is the perfect accompaniment to your lunch or dinner.
Ingredients
1

cup

basmati rice

white or brown

1

cup

light canned coconut milk

2/3

cup

water

can sub for chicken stock if not Vegan/Vegetarian

1

tablespoon

turmeric

1

teaspoon

sea salt

1

tablespoon

cumin

1

teaspoon

black pepper

1/2

teaspoon

garam masala

1/4

cup

corns/peas/chickpeas/onions

cooked
Instructions
In a small/medium sized pot, combine the coconut milk and water and bring to the boil.

One boiling, add the rice to the boiling water and stir several times. Add the turmeric, sea salt, cumin and garam masala and stir once more and cover.

Once bubbles start to appear, reduce the heat to low and allow to simmer for 20-25 minutes, or until all the liquid has been absorbed. Remove rice from the pot and using a fork, fluff the rice for 30 seconds. Add the corn/peas/diced vegetables of choice and stir once more. Serve immediately.
Notes
This is the curry version. For the basic version, omit the turmeric, cumin, garam masala and added vegetables.
For the Persian version, omit the cumin and garam marsala and add 1/2 tsp saffron and mix through onions.
This rice can be frozen for up to 2 months.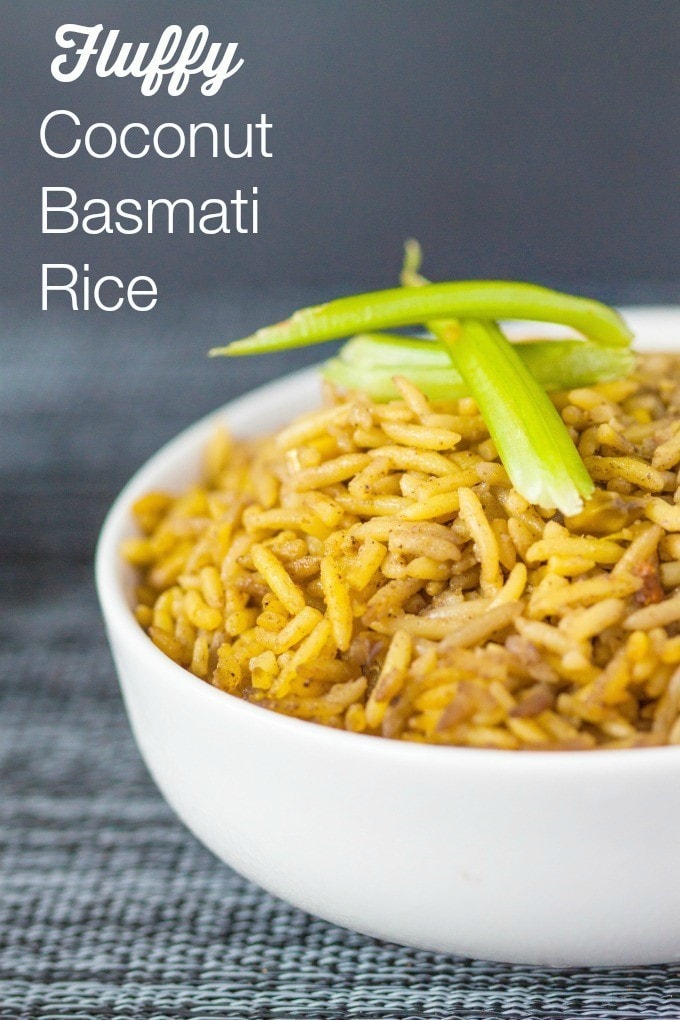 Does your family have any New Years traditions?
How many different New Years do you celebrate?
Have you ever wanted to experience the ball drop in NYC? If you do, rug up.
Disclosure: This post may contain affiliate links. I may earn a small commission for my endorsement, recommendation, testimonial, and/or link to any products or services from this website.