A quick, easy and delicious trail mix which is packed with protein and won't get messy during the Summer! Perfect for those with a savory tooth, make this your staple snack!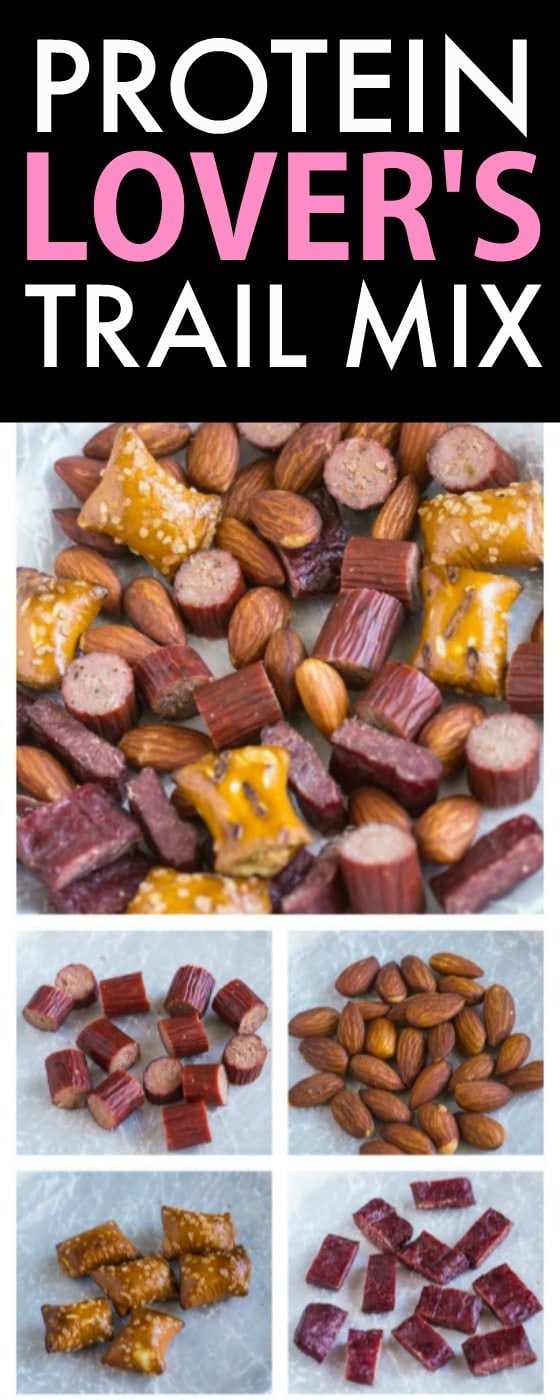 Firstly, I want to give a huge thank you to everyone on the feedback in yesterday's post– The comments, messages and emails really meant a tonne and I'm extremely appreciative. I tried to respond to as many emails as possible but promise to have them all done by the end of the day today- Cheers!
In that post, I mentioned how important it was when working with brands which you use, believe in and ones which you'd recommend to your friends and as such- Blue Diamond is definitely one of them and today's post will be how I flavor my adventure……in the most unconventional way.
Before we get into the adventure post, I've been asked to create a recipe using one of these outdoor utensils. I asked my sister on whatsapp two days ago and you know what she said?
"Put a sandwich in the flask."
Yep. She's golden. If you have any ideas, shoot them over!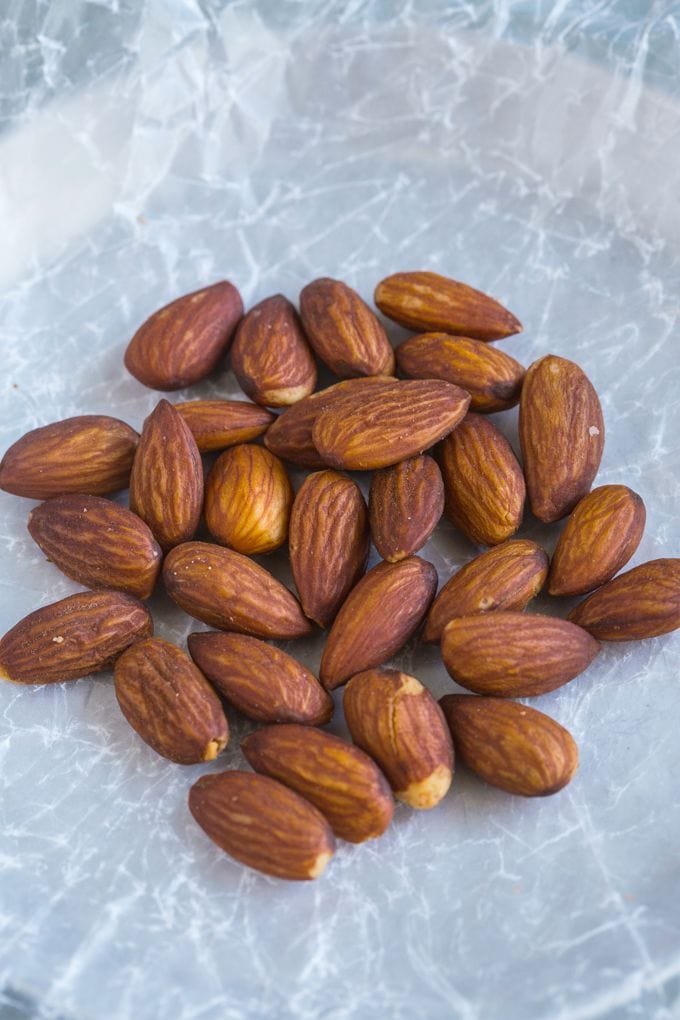 When you hear the word adventure, I'm sure many of you envision hiking, going on a camping trip, going to the beach or dressing up as Harry Potter and circling your backyard pretending it's the Forbidden Forest.
…Just me? Maybe.
It's not my fault I'm a filthy mudblood, minus the magic part.
Since moving to New York, I've realised there's another adventure. An adventure which you don't think will be an adventure until you experience it.
Then you experience it again.
That, my friends, is the New York Subway.
The beauty of having this blog is actually having written evidence of all these scenarios happening. I still won't forget the first time it happened and I had a joyous 4 mile walk home in peak heat. The icing on the (non existent) cake was during the 4th of July weekend which saw me miss my destined festivities.
The biggest lesson I learnt from all of this? A supposed 25 minute Subway ride could in fact take over 4 hours.
Scrap that. The BIGGEST lesson is to be prepped with snacks.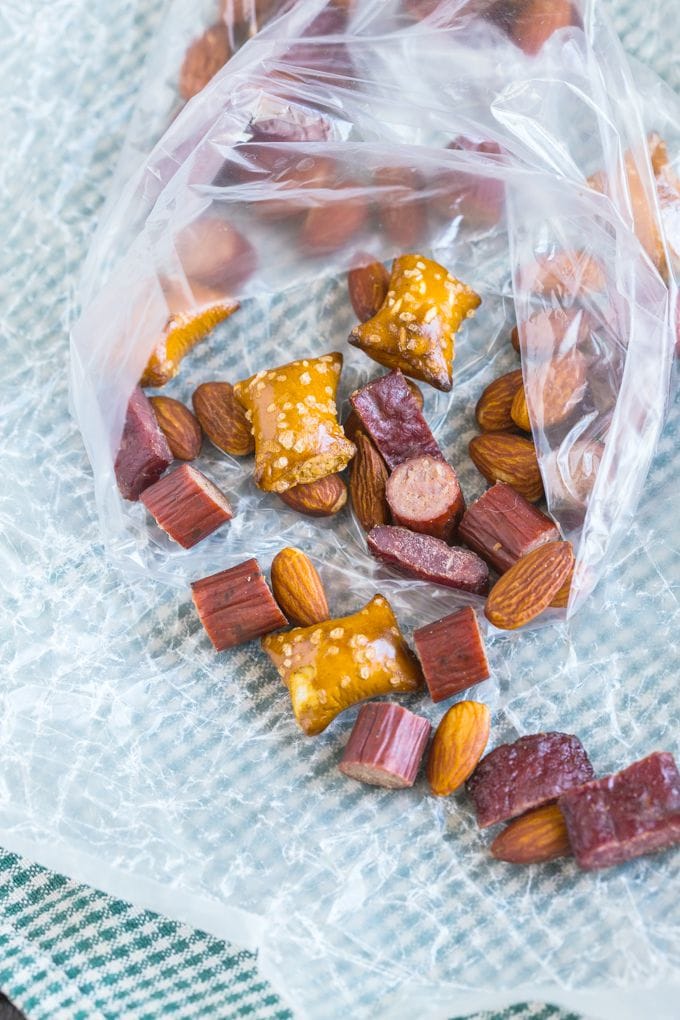 Subways + Summer means certain foods are off limits. The chocolate chips I bought from Trader Joe's turned into a solid single block and my quest bar moulded itself to fit the shape of my wallet. Anything cold would be lukewarm in minutes and anything too sweet would turn sticky.
That left me with a few options for easy snacking using the delicious slightly salted roasted almonds. Trail Mix minus chocolate. Trail mix minus dried fruit. Trail mix minus seeds because I'm not a bird (I'm a wizard, remember?).
Trail mix with a twist. A protein packed twist.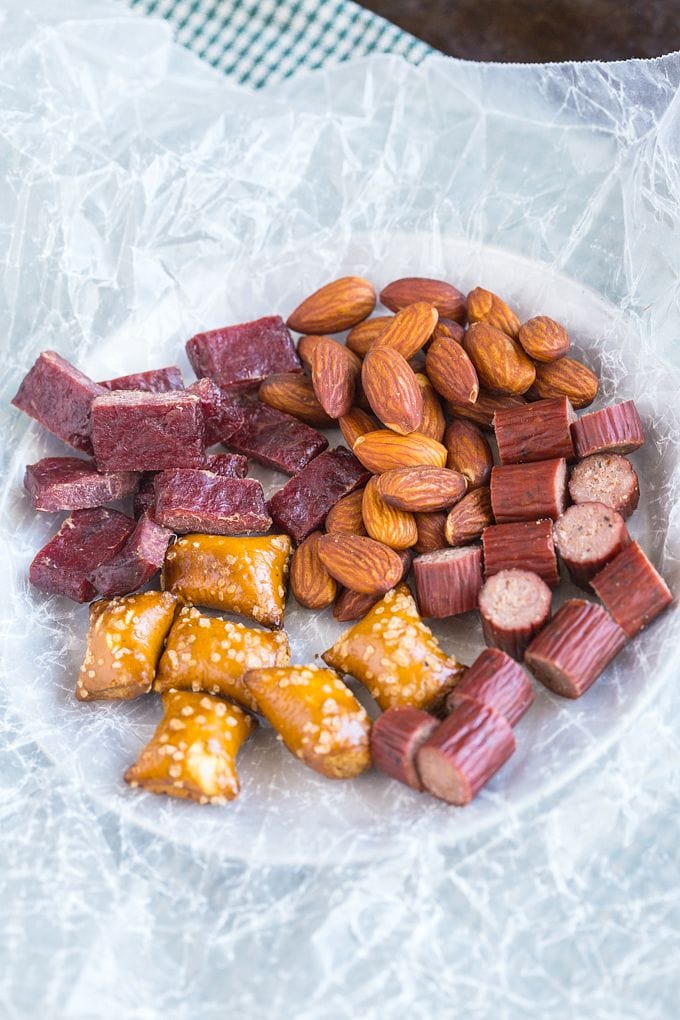 This Trail mix has been dubbed the protein lovers trail mix because it's well….full of protein in some unique ways. Besides the lightly salted almonds, I added two forms of animal protein in the form of chopped organic pepperoni sticks, organic beef jerky chunks and for something a little fun- Peanut Butter filled pretzels.
(Not so) Fun Fact- I bought two packages of peanut butter filled pretzels from Trader Joe's last year and when I returned to Australia, they became crumbs. They did NOT go to waste- They were one of the first crushed cookies I used in this recipe.
Smart? Smart.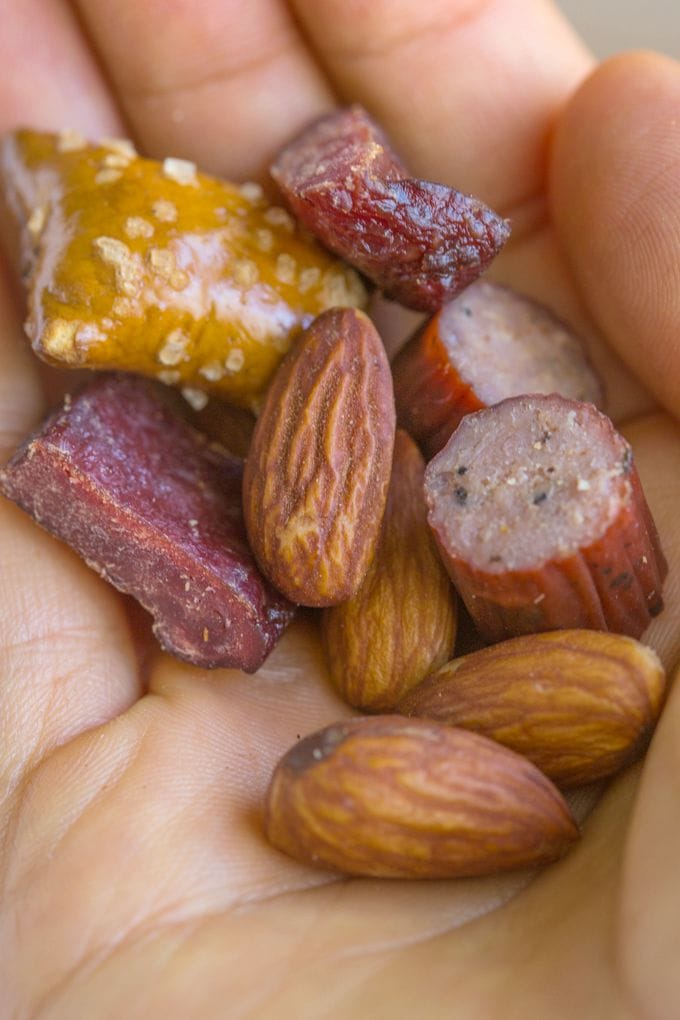 Make this super simple, delicious protein lovers trail mix and start being excited to be stuck in a Subway with this.
Okay, excited may be pushing it.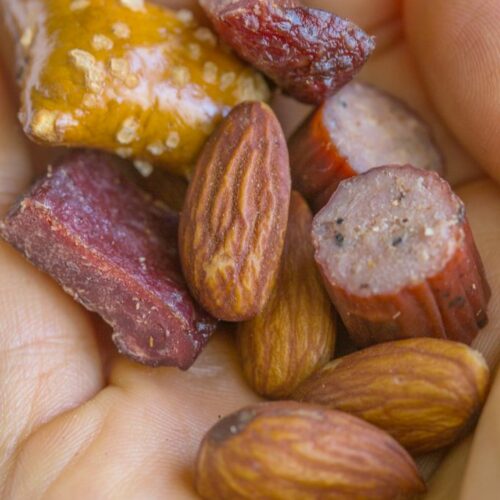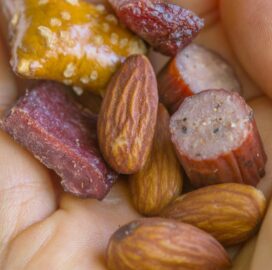 Protein Lover's Trail Mix
A quick, easy and delicious trail mix which is packed with protein and won't get messy during the Summer! Perfect for those with a savory tooth, make this your staple snack!
Print
Rate
Ingredients
1

cup

Blue Diamond slightly salted almonds

2

x sticks organic sugar free nitrate free pepperoni sticks

1

x stick sugar free nitrate free beef jerky

1

cup

peanut butter filled pretzels

1

cup

crackers or other dry snack of choice

optional
Instructions
Chop the pepperoni sticks and beef jerky into bite size pieces.

Mix all the ingredients and put in a baggie/jar for easy transportation!
Notes
The sexy hand pictured is optional
Want more recipes using the delicious Blue Diamond range? Of course you do!
Healthy No Bake Tiramisu Cookies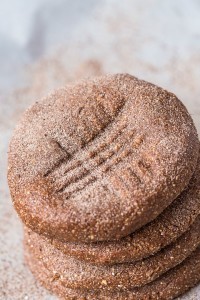 Healthy No Bake Strawberries and Cream Snack Bars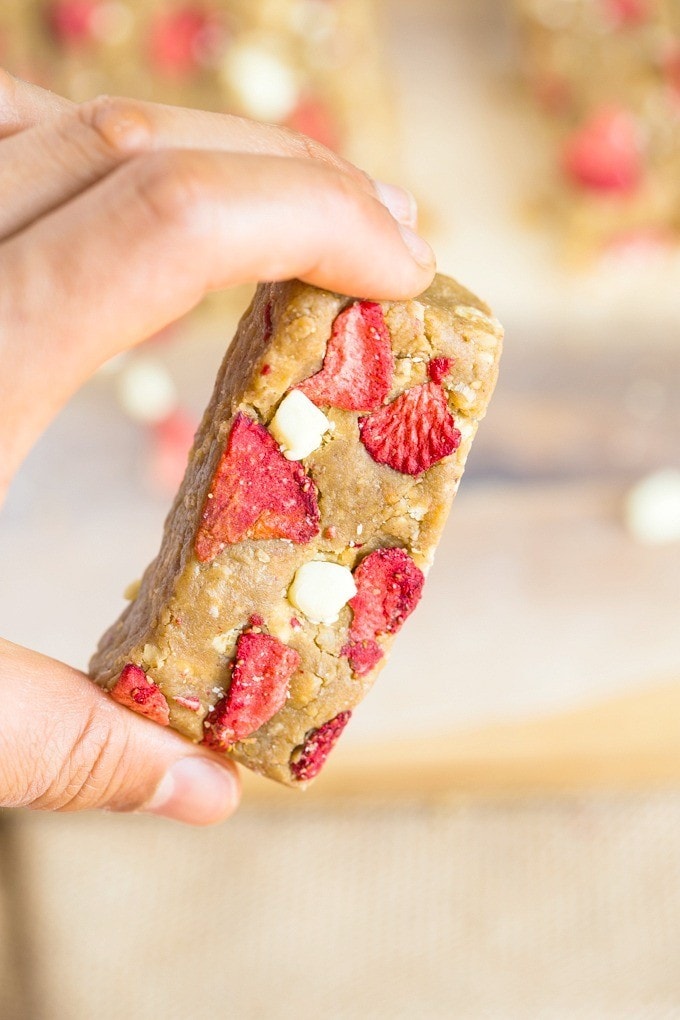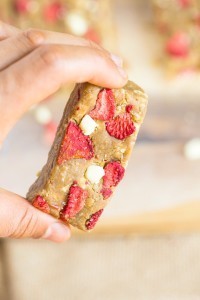 Flourless Mexican Hot Chocolate Cookies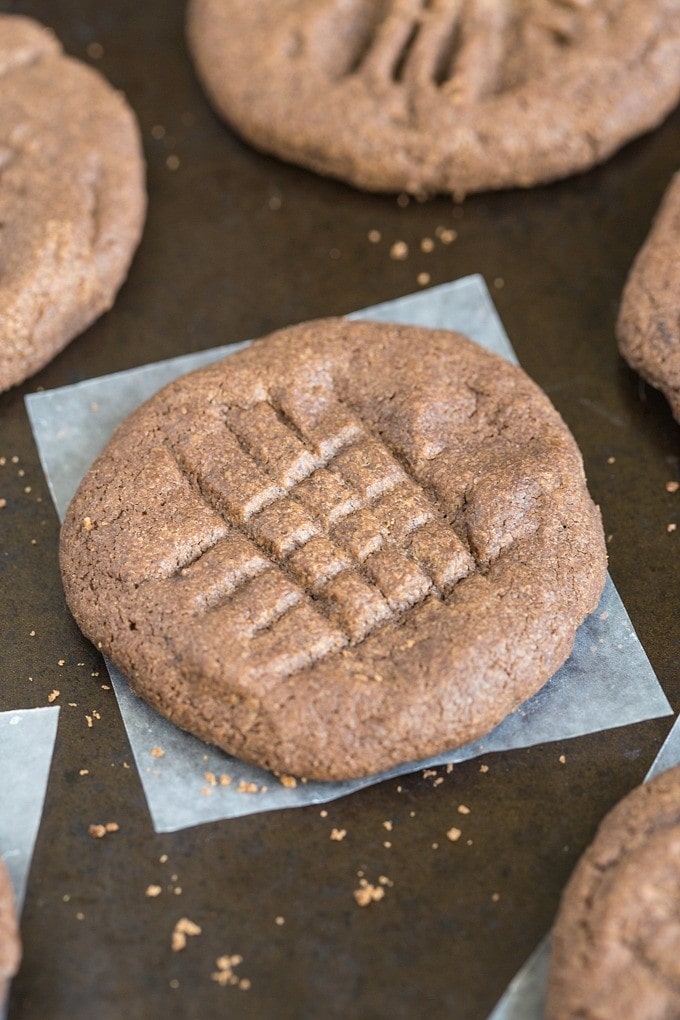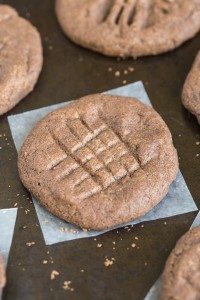 This "Flavor Your Adventure" post is sponsored by Blue Diamond Almonds. Cheers, hugs and handshakes for supporting companies and brands which help in making The Big Man's World continue to grow.
Got any epic adventures planned this Summer?
What is your favourite trail mix add in?
Do you like jerky?