My mum and my sister have very different pallets to mine when it comes to protein choices. When I say very different, I pretty much mean their taste buds suck. Sorry guys.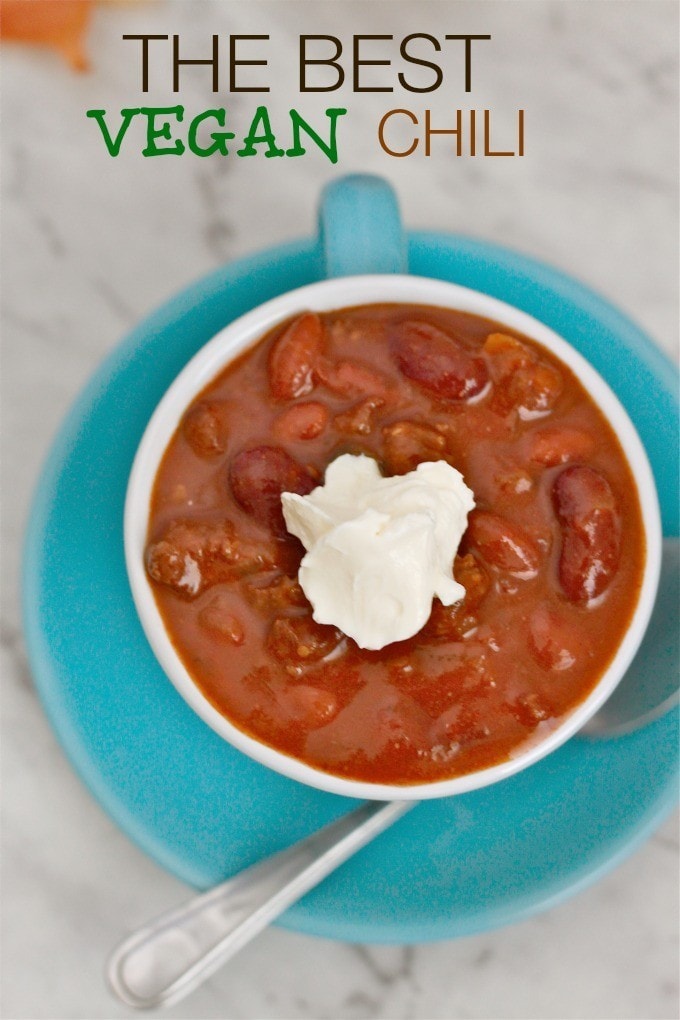 If you look in my mum's freezer-
Ground beef (standard)
Chicken breasts
Chicken thighs
Frozen salmon
Beef tips/chuck steak
If you look in my freezer-
Okay, so that really paints a clear picture when it comes to protein. I clearly don't store my canned tuna, sardines or salmon in the freezer.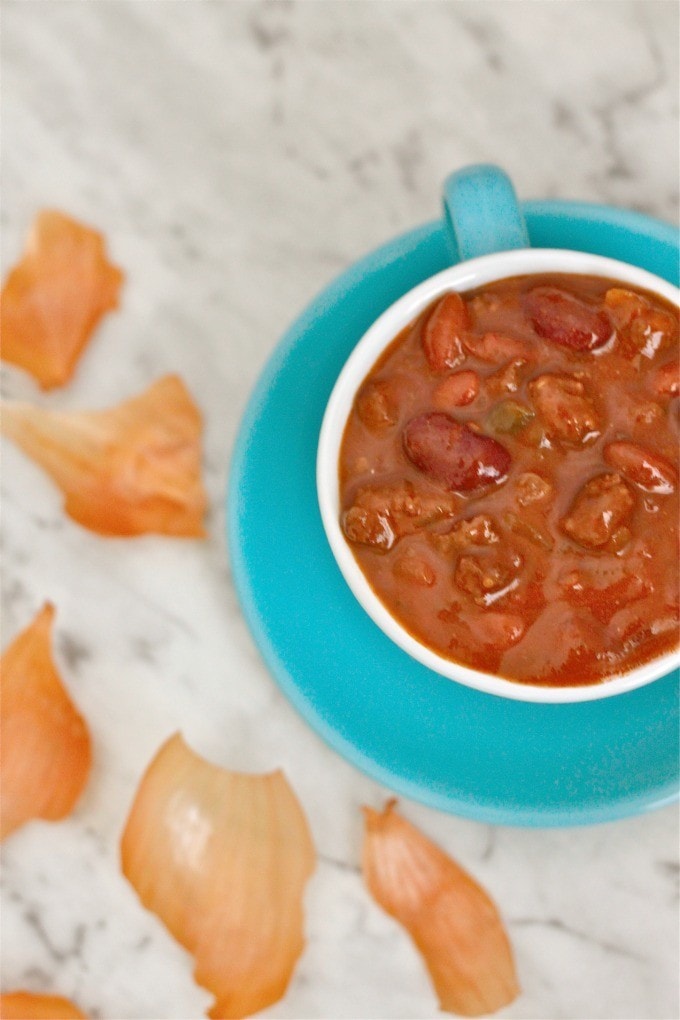 But had I had the funds and space for my protein choices, it would look like this.
Kangaroo sausages
Pork roast
ALL THE SEAFOOD
Steak
Steak
Steak
Bacon (to top my steak)
Before I moved out of home, we never ate any seafood at dinner, bar white fish or salmon because to my mum and sister- all my favourites (prawns, crab, oyster etc), would result in them losing their appetite. It wasn't just seafood though- kangaroo would have them both calling the Australian Wildlife Association and rarely was steak ever eaten. Here is why.
Princess Niki only liked her beef in one way-
"thinly sliced, no visible fat, cooked like they do in Japanese restaurants." Not sure who sent her the memo that she was Queen.
Regardless of our varying views on protein, animal protein was a standard feature with every meal. Every meal bar one- My mum's Curried Chili.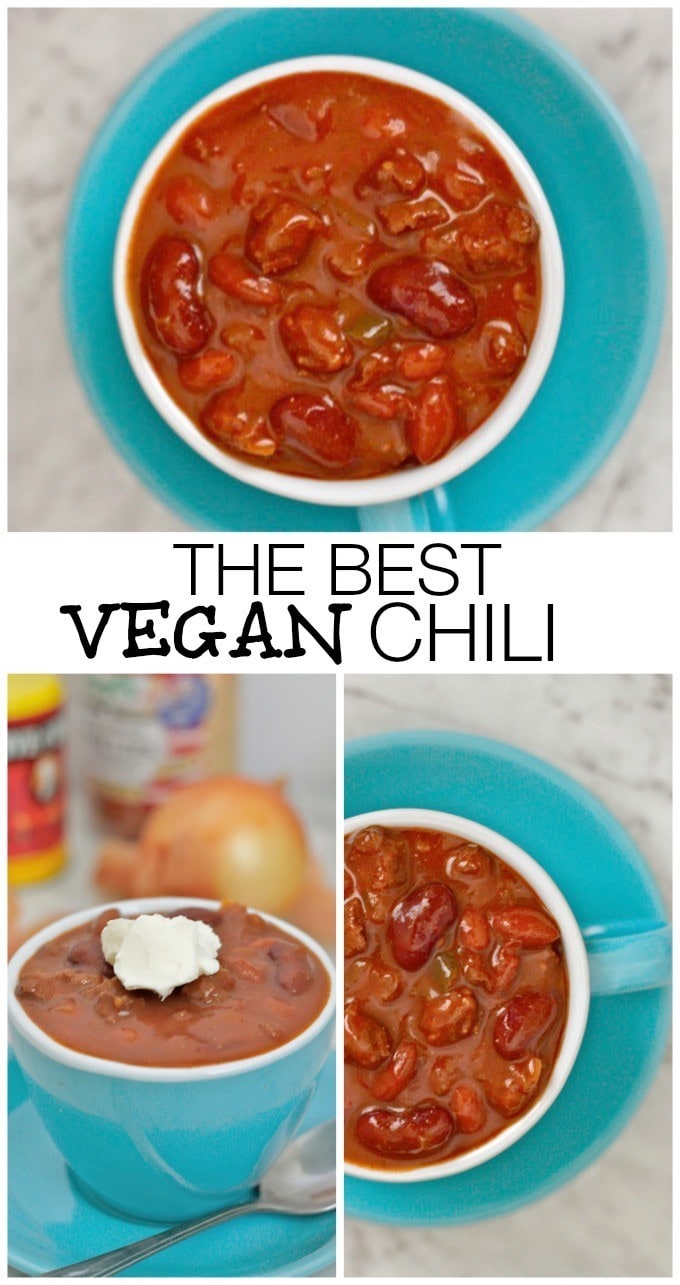 This was a common staple during the Winter months and mum had two ways to make it- In her oversized pot over the stove or the crock pot. Based on the current state of both utensils, I can confidently say the former got more attention. (I actually think there is still a cardboard attachment stuck to the bottom of it…).
When I told my mum that when I posted an 'Ask me anything' poll, I had several requests for Vegan recipes, she said 'Let them eat cake.'
Just kidding, I'm currently watching a documentary on Marie Antoinette and King Louis in the background and I just heard that silly quote.
No she didn't say that but she asked what Vegan food was and whether she could call her Lamb roast Vegan.
No mum.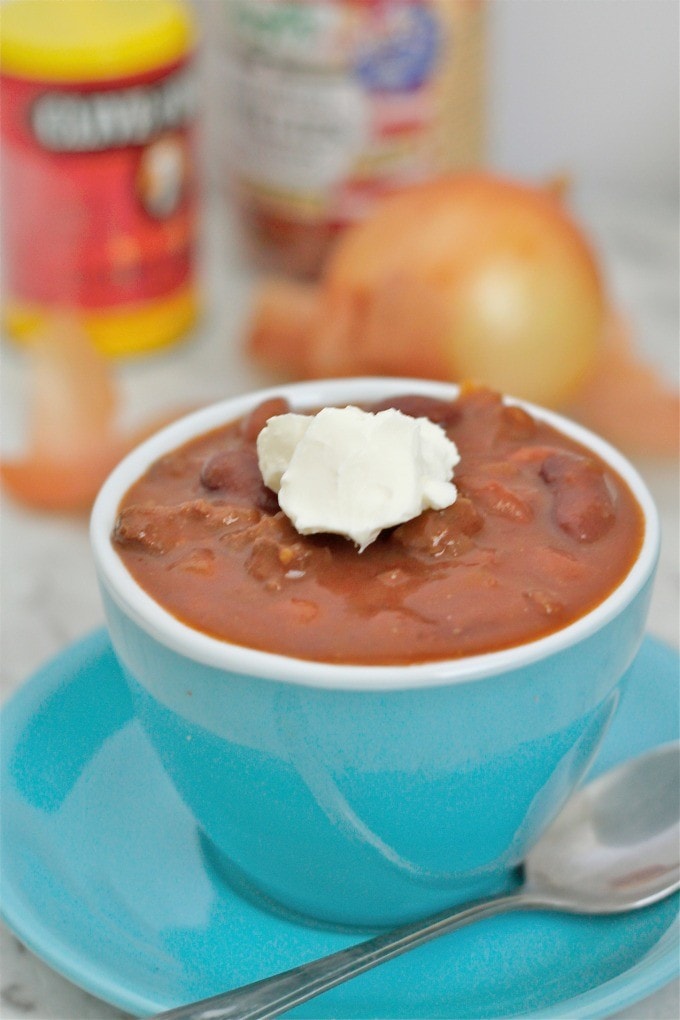 However, her curried chili fit the bill perfectly. Based primarily off legumes and a rich tomato sauce, she enhances the flavours by adding curry spices which smells absolutely incredible.
Honestly speaking, it's been a good couple of years since I've eaten it as too many legumes hurt my stomach but I found a way to combat this while spiting my mum- adding a kilo of ground kangaroo.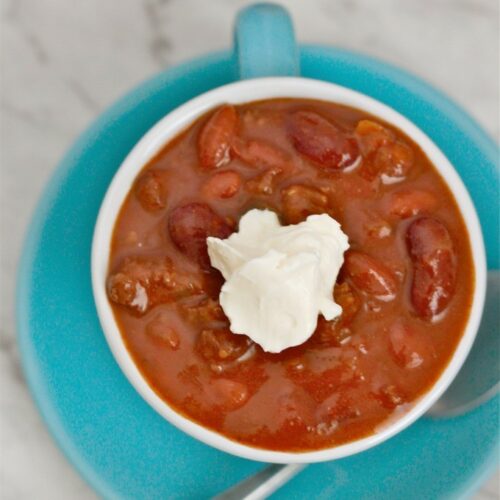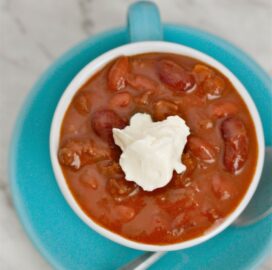 The Best Vegan Chili
A delicious, vegan chili enhanced with curry spices to give it some zing!
Print
Rate
Ingredients
1

large onion

finely chopped

2

tsp

minced garlic

1

small red or green pepper

chopped finely

2

x cans of chopped tomatoes in natural juices

800 grams

1

x can red kidney beans

400 grams

½

cup

vegetable stock

use a Vegan friendly brand like Massel

1

T

sea salt

1

T

cayenne pepper

2

T

curry powder

I used hot

1

T

olive oil

or oil of choice
Instructions
In a large pot, heat the oil on medium heat until searing hot. Add the finely chopped onion and minced garlic and stir for 1 – 2 minutes.

Add the chopped green pepper, canned tomatoes, canned kidney beans, vegetable stock and mix with the onions and garlic. Add the salt, pepper and curry powder and mix until fully incorporated. Once the chili mixture starts to boil, reduce heat to low and allow to simmer for 40 minutes, stirring occasionally.

Remove chili from heat and serve immediately or allow to cool for completely before refrigerating or freezing.
Notes
This chili (like any stew), tastes better the longer it sits- I recommend you pre make this chili and eat it the day after.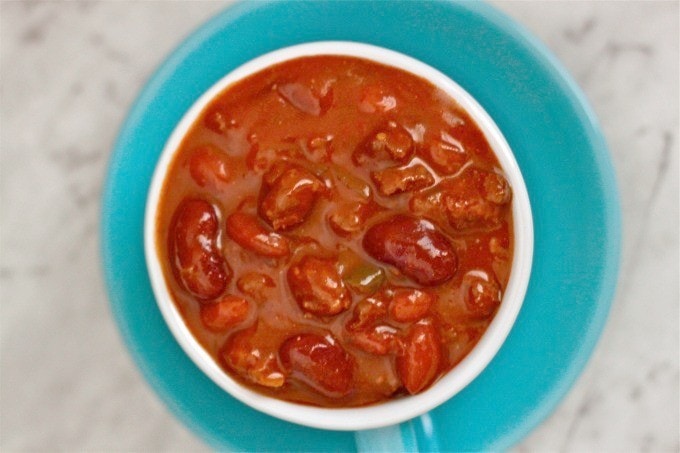 Do your parents have a good nutritional knowledge?
Are you picky when it comes to protein choices?
What is something in your freezer right now?