Easy Chicken Parmesan Patties
While I'm undergoing a blog redesign, I decided to look through some of my older What I Ate Wednesday posts. I kind of wanted to see how my eating has evolved through blogging and whether or not my tastes have changed much. While I noticed some substantial differences, there was also some consistency.
One of those was one of my 'go to' recipes- My Chicken Parmesan Patties!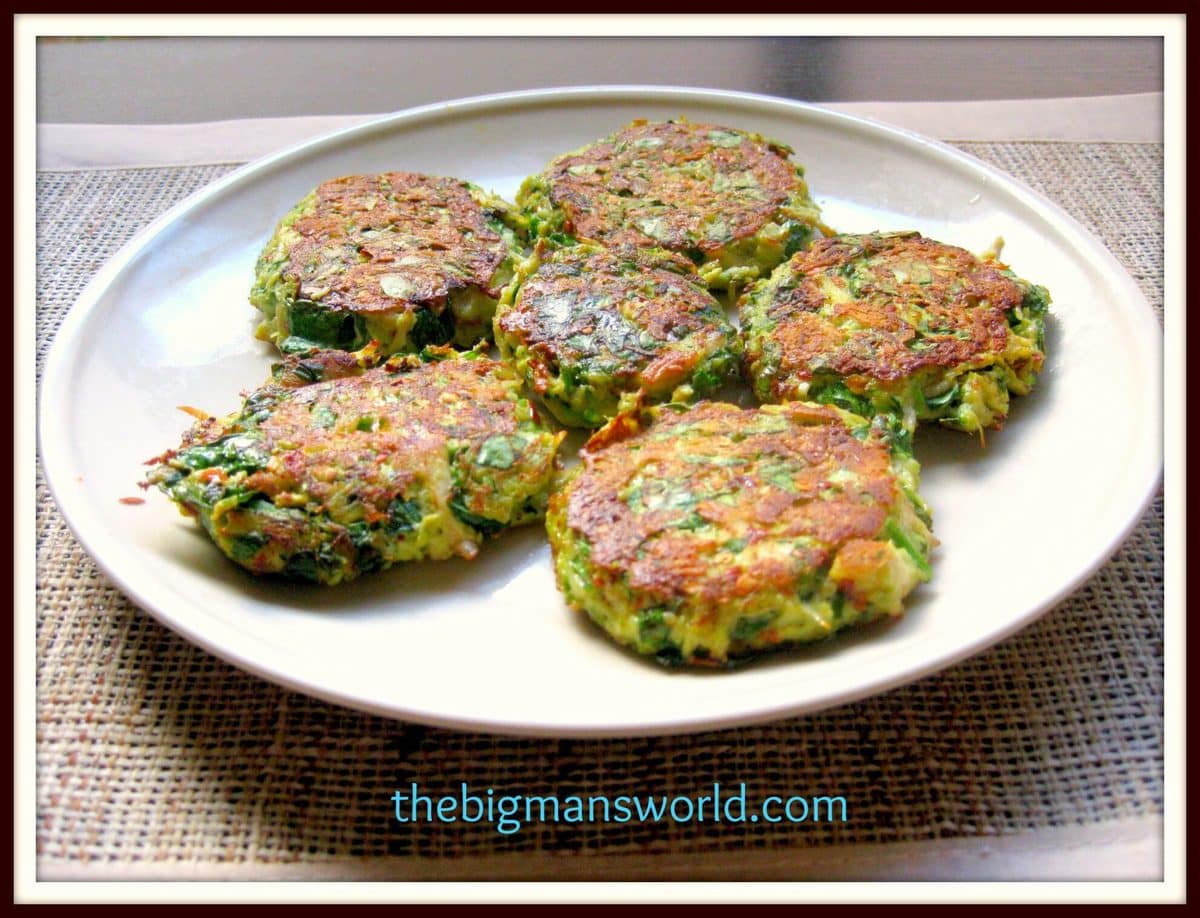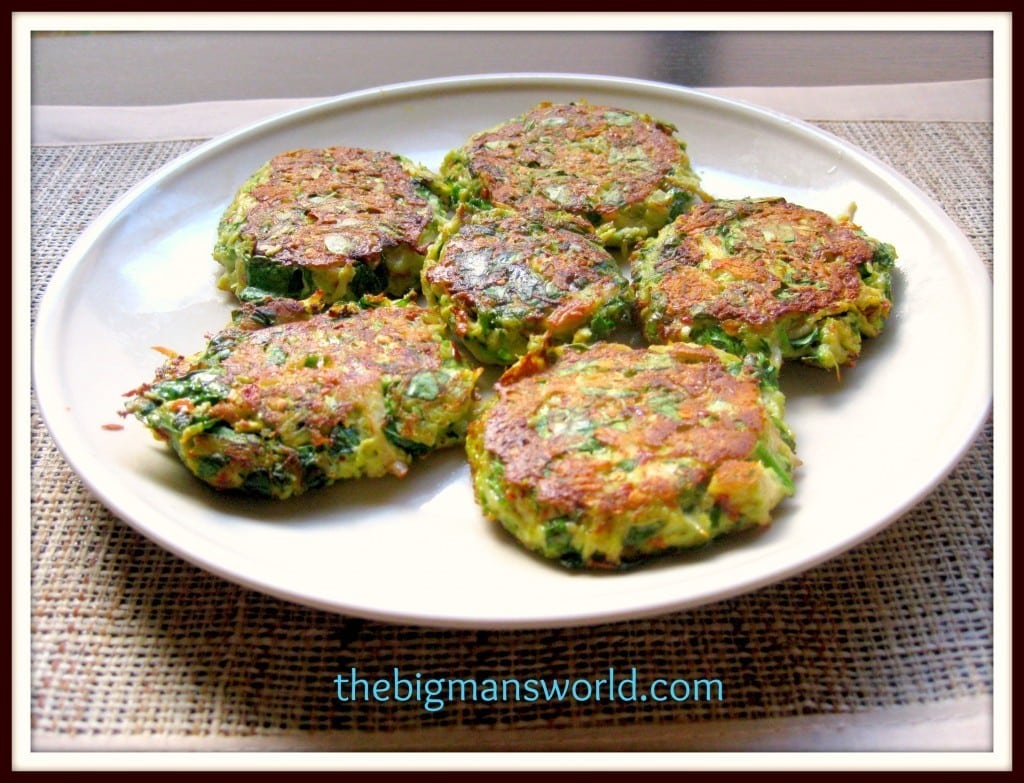 My definition of a 'Go To' recipe is one which can be whipped up in under 10 minutes, taste good and leave me feeling satisfied after. This recipe came into play by accident.
I bought a can of what I thought was tuna, which turned out to be canned shredded chicken (let the Jessica Simpson jokes begin). I love sardines and love pretty much all tinned seafood, but chicken? Really?
After returning home from university one night, I was craving my curried tuna patties and reached for the can….of chicken. CHICKEN. This clearly wasn't tuna and that is what I had set my heart on. Not one to ever waste food, I decided to adapt my curried tuna patties recipe and switch a few of the herbs, spices and added some cheese and voila- what was a skeptical grocery item soon became my weekly staple.
These patties are so easy to make, and the chicken, once recooked, makes you forget it was earlier on, in a can. These patties are loaded with shredded vegetables which add texture and a nutritional punch. The shredded parmesan cheese adds a golden, melted crust on the outside and a salty bite on the inside. The combination of spices are the final touch to make such a simple meal seem that much more.
Still skeeved by the canned chicken? No stress. Use shredded chicken breast!
Easy Chicken Parmesan Patties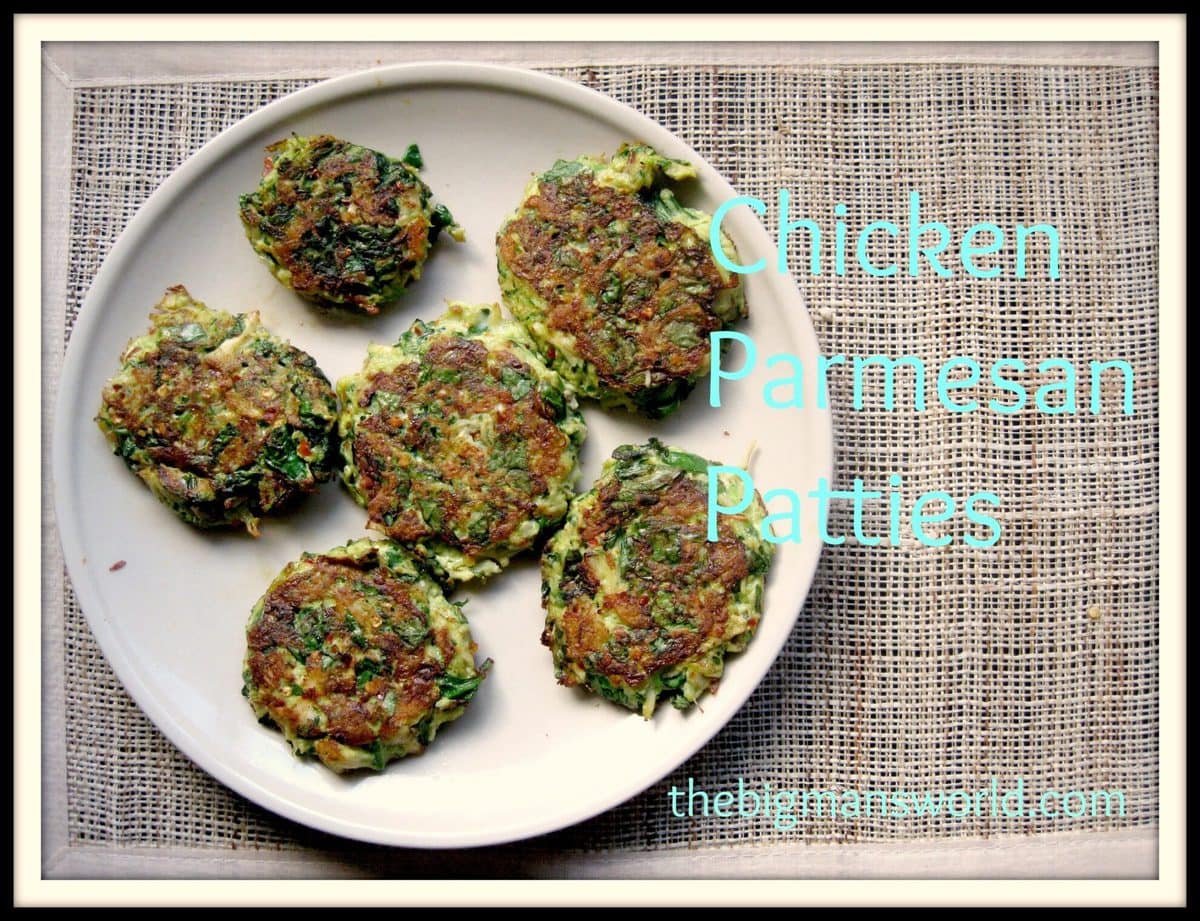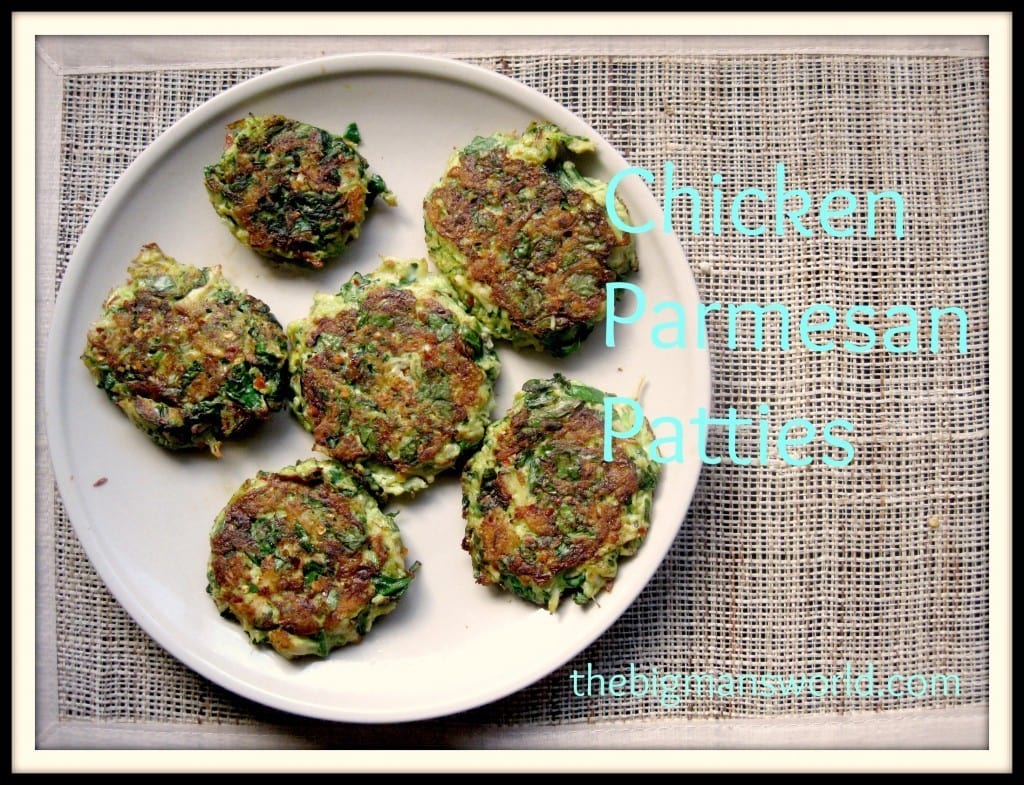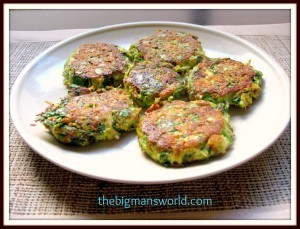 Easy Chicken Parmesan Patties
Chicken from a can gets a bad wrap- but this can be converted into a paleo, delicious and grain and gluten free dish!
Print
Rate
Ingredients
• 1 can of chicken in spring water or 200 grams of cooked shredded chicken breast

• 1/2 zucchini

finely grated with liquid squeezed out

• 1/2 cup baby spinach

finely chopped

• 1/8-1/4 cup of shredded parmesan cheese

• 1 large egg

• 1/2 tsp garlic powder

• 1/2 tsp onion powder

• 1/2 tsp mixed herbs

• 1/2 tsp red pepper flakes

optional
Instructions
1. In a large mixing bowl, add the shredded chicken breast, grated zucchini and baby spinach. Mix until well combined. Add the garlic powder, onion powder, mixed herbs, red pepper flakes and shredded parmesan cheese and mix until fully incorporated.

2. In a small bowl, whisk the egg until frothy. Add the egg to the chicken mixture and mix in the batter.

3. Coat a frying pan with oil and heat on medium until hot. Form the batter into five to six palm sized patties and 2 patties at a time, cook in the frying pan.

4. Fry each patty for approximately 2-3 minutes, flip and cook for another 2-3 minutes until golden on the exterior.

5. Serve with sriracha, hot sauce and a side of potatoes.
Notes
These patties are fantastic hot or cold- and can be made in advance and refrigerated for up to 5 days or frozen for up to two months
Hope you all throw your sombreros in the air in excitement for it being Friday, and hope to see you back here on Sunday for this week's
'Spill it, Sundays'- All about Reality TV

.
Life's guilty pleasure.
Have you ever tried chicken from a can?
What is your 'go to' savoury recipe?
Have your eating habits changed much since you first started blogging?
What is something your excited to do this weekend?