Easy, cost effective curried tuna patties which are insanely delicious! Packed with protein and low carb, this recipe is naturally gluten free, paleo, grain free and whole 30 friendly!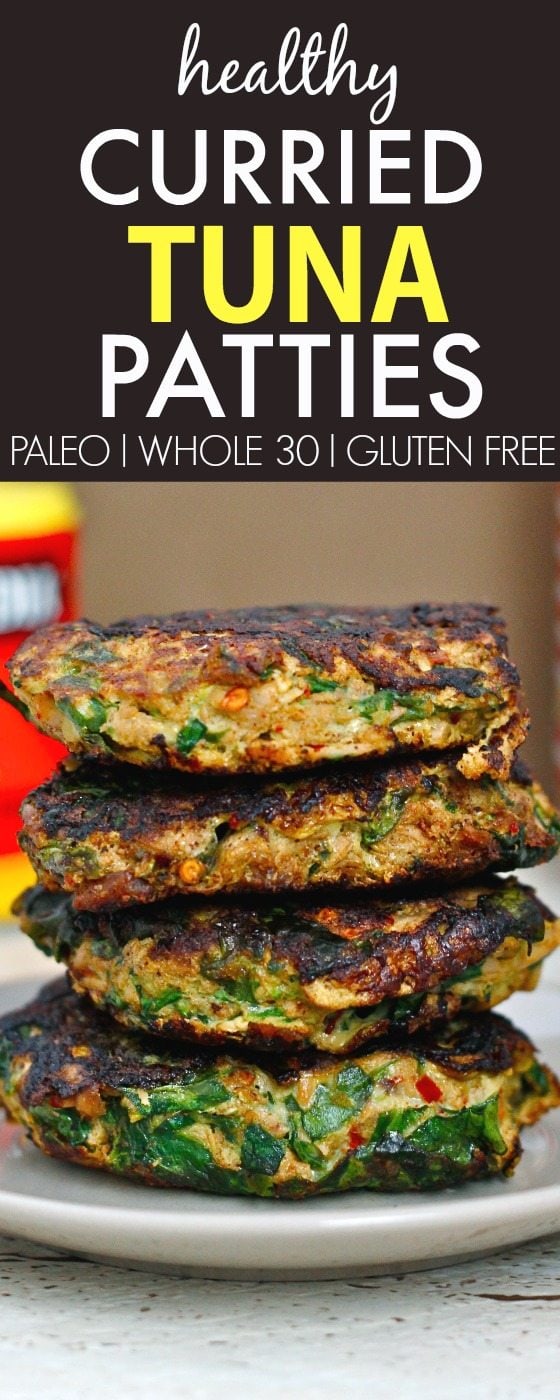 Since overhauling my diet to complement my fitness regime, I have gradually found the concept of experimenting in the kitchen more and more enjoyable. Since moving out, I have learnt how to create simple, healthy and tasty meals for one and all with very little prep work! Here is the recipe for one of my favourites!
Curried Tuna Patties
Serves- 1
Prep- 5-10 minutes
Cooking- 5-7 minutes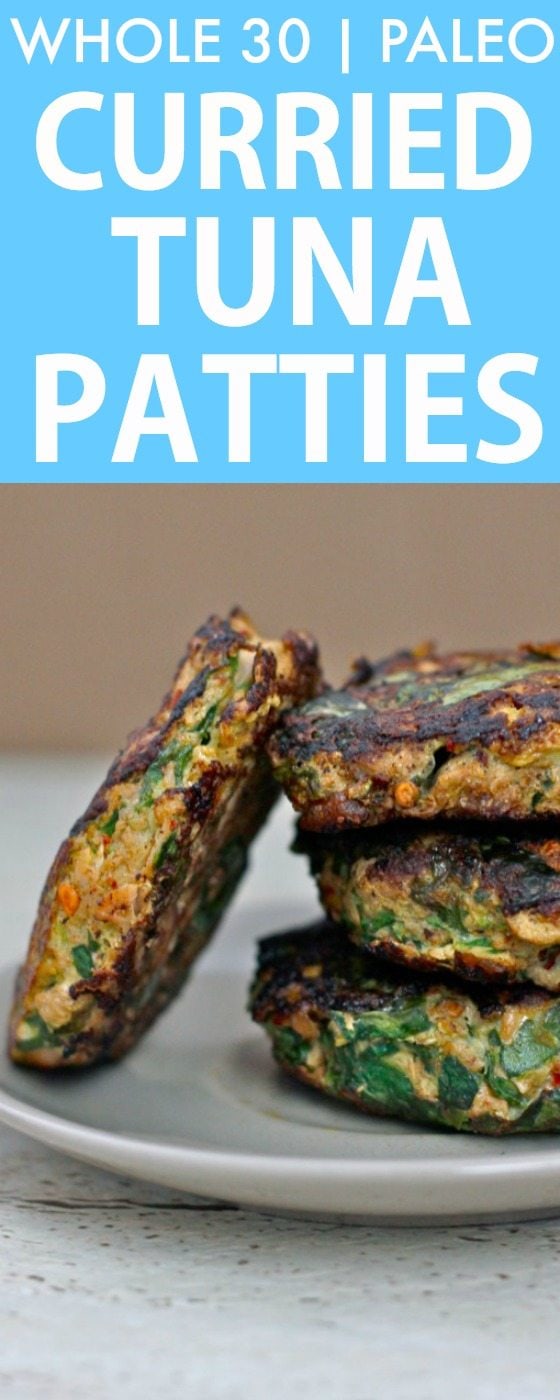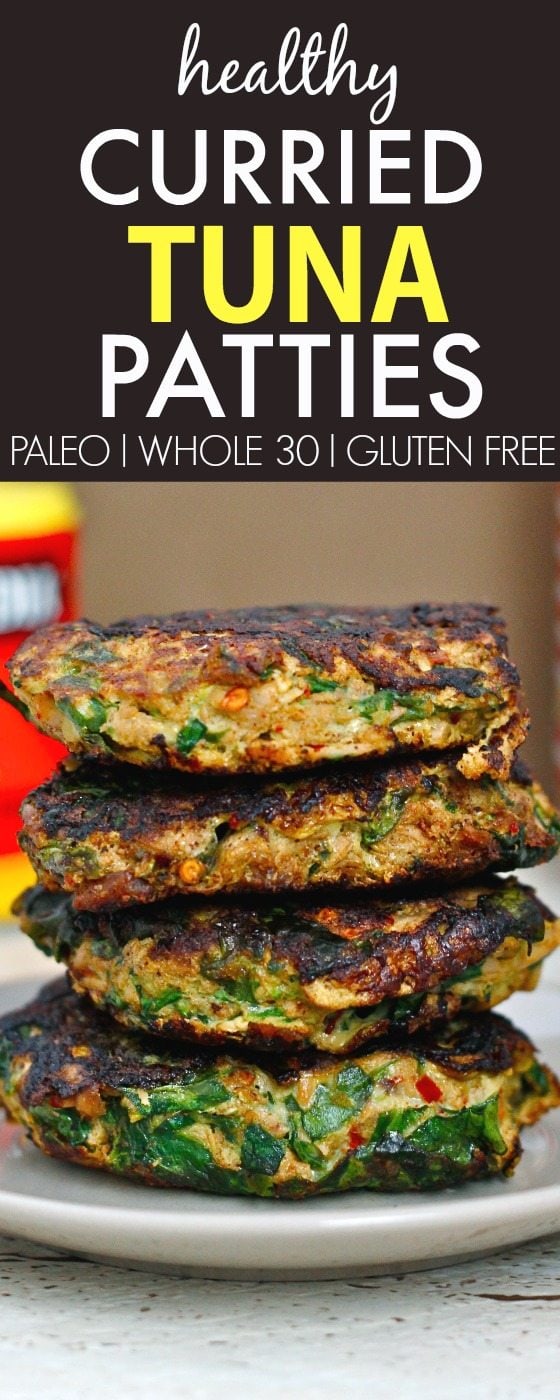 Curried Tuna Patties
2014-11-01 08:07:48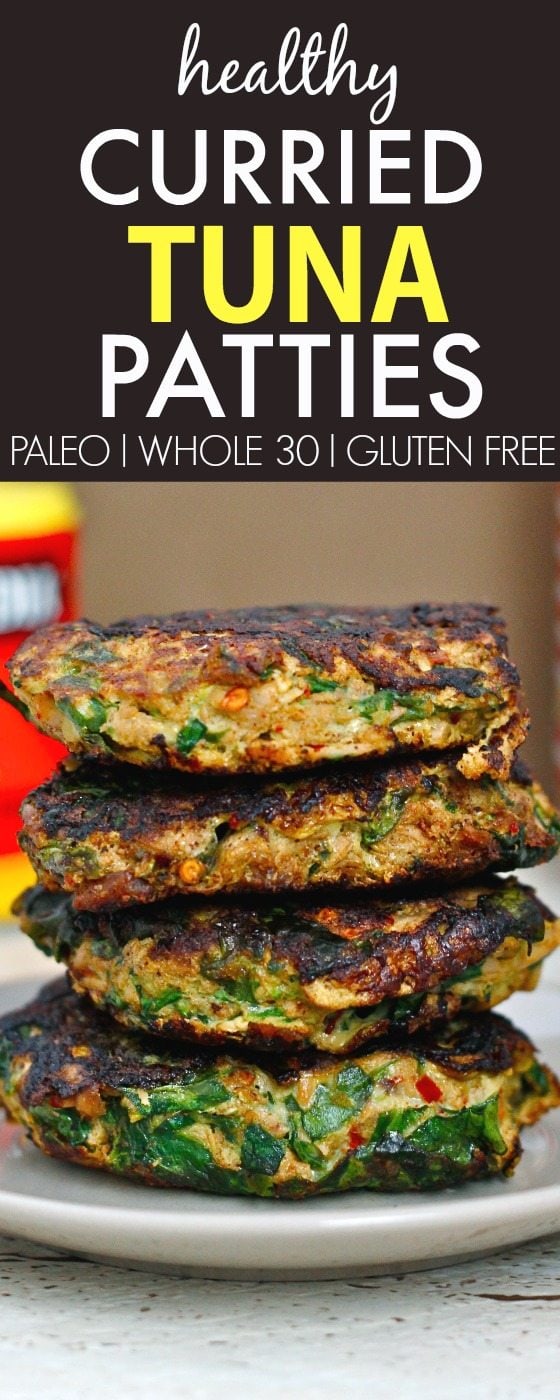 Serves 1
Quick, easy and delicious tuna patties which take less than 10 minutes and are so flavourful!
Ingredients
1 can tuna packed in springwater, liquid drained completely
1 egg
1/2 small zucchini, finely shredded and moisture squeezed out
Handful of baby spinach leaves, finely chopped
1/2 tsp curry powder
1/2 tsp cumin
1/2 tsp garam masala
1/2 tsp corriander powder
1/2 tsp garlic salt
Chilli flakes/Cayenne pepper (optional)
coconut oil, to fry
Instructions
Drain can of tuna and ensure all the liquid is removed- tuna should be dry and crumbly. Put the tuna in a mixing bowl.
Shred zucchini (I used a cheese grater) and finely chop a small handful of spinach. Add both to the mixing bowl with the tuna.
Add curry powder, cumin, garam masala, corriander powder, garlic salt and chilli to the tuna mixture. Mix well to ensure the spices are incorporated with the tuna, zucchini and spinach.
Add the egg to coat the mixture. The tuna mixture should now be quite moist.
Warm coconut oil in a pan on medium heat. Form the tuna mixture into 5 patties and place into the hot pan. Cook until golden brown (approximately 2-3 minutes) and flip and cook for a further 2-3 minutes, until desired crispness.
Serve patties warm or allow to cool and refrigerate to consume at a later day!
Notes
These patties can be pre-cooked and stored in the refrigerator for up to 3 days or frozen and reheated.
The Big Man's World ® https://thebigmansworld.com/

I love making these when I'm craving something quick and easy, and with basic ingredients I have on hand. I usually serve them with some vegetables and roasted potatoes I make weekly in bulk, and have a meal ready on the table in under 20 minutes!

Enjoy!