Healthy Apple Cinnamon Muffins
When I first went to America, I was unaware of many nut butters besides peanut butter and almond butter. My roommate during my university exchange program in New York was the one whom introduced me to SunButter. This was his go to substitute for peanut butter due to his peanut allergies. I didn't think I'd like SunButter- being a huge fan of peanut butter, I thought it was a mock substitute. However, one morning I ran out of peanut butter and needed something to spread on my morning bread- and I wasn't keen on using my mustard or sriracha. I reluctantly borrowed some of my roommates SunButter and told myself I'd pretend it was Peanut Butter.
Friends, after my first spoonful I was HOOKED. The taste was a mix of sweet and salty and the texture- although similar to peanut butter, was different…in a good way! Since then, I have included Sunbutter in my rotation of healthy spreads!
Made from specially roasted sunflower seeds, SunButter is a peanut free, tree nut free and gluten free spread! SunButter have several varieties including Creamy, Unsweetened and in convenient on the go packs. SunButter is also a great source of protein, iron and fiber.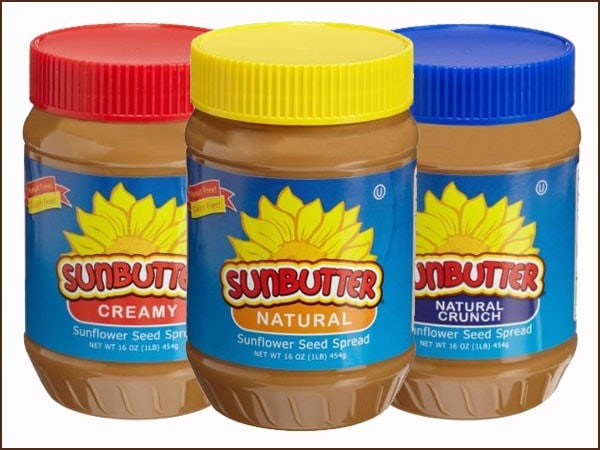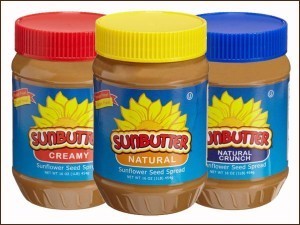 Besides the usual suspects like oatmeal and toast, I've recently been experimenting using SunButter in other ways! So far I've made Spicy SunButter chickpea bites and No bake SunButter granola bars. Today I have another recipe for you- Apple Cinnamon Sunbutter muffins! I'm a huge fan of eating muffins for breakfast so adapted one of my basic apple and cinnamon muffins and added a SunButter twist to it!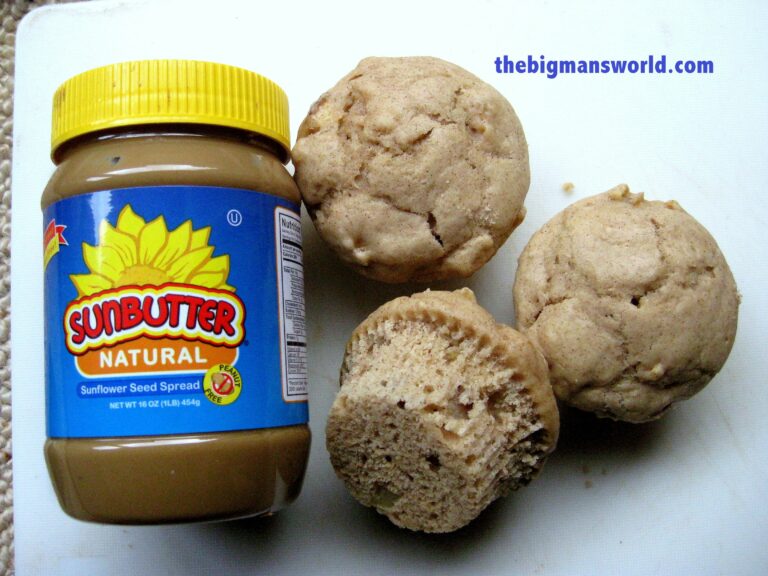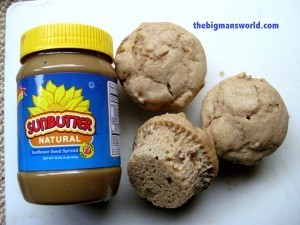 These muffins are light yet filling- and taste amazing slightly heated with a dash of extra SunButter spread on it.
Apple Cinnamon SunButter Muffins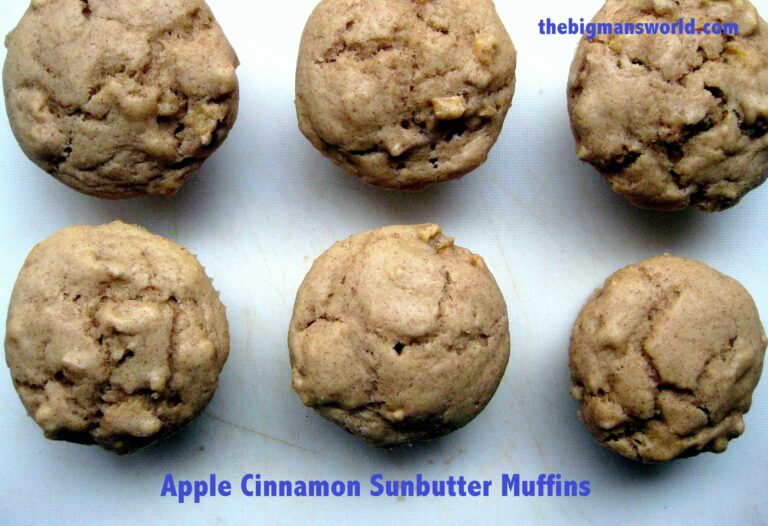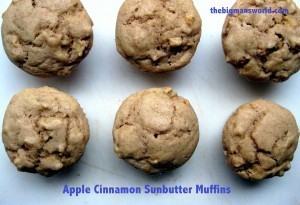 Makes- 6 large muffins
Ingredients-
1 1/4 cups plain flour (150 grams)
1.5 tsp baking powder
1 T cinnamon
pinch of salt
1/4 cup brown sugar (packed)
1 large apple, chopped finely
1 egg
1/2 cup milk
1/4 cup Sunbutter (I used smooth Natural)
Preheat the oven to 200 degrees celcius and line a muffin tray with 6 muffin tins
In a large mixing bowl, sift the flour and baking powder. Add the cinnamon, salt and sugar and stir until combined.
In a separate bowl, mix the Sunbutter, egg and milk until the Sunbutter is mostly separated.
Add the Sunbutter mixture to the dry mixture and stir until just combined. Evenly divide the batter into the six muffin tins and bake in the oven for approximately 25 minutes. To test if the muffin is done, insert a skewer in the centre of one and ensure it comes out clean.
Remove from the oven and place on a wire rack to cool completely!