Healthy No Bake Salted Caramel Slice
A healthy twist on a classic caramel slice- This Healthy No Bake Salted Caramel Slice is high fiber, vegan, gluten free and refined sugar free- A sweet and salty treat which is super simple to whip up!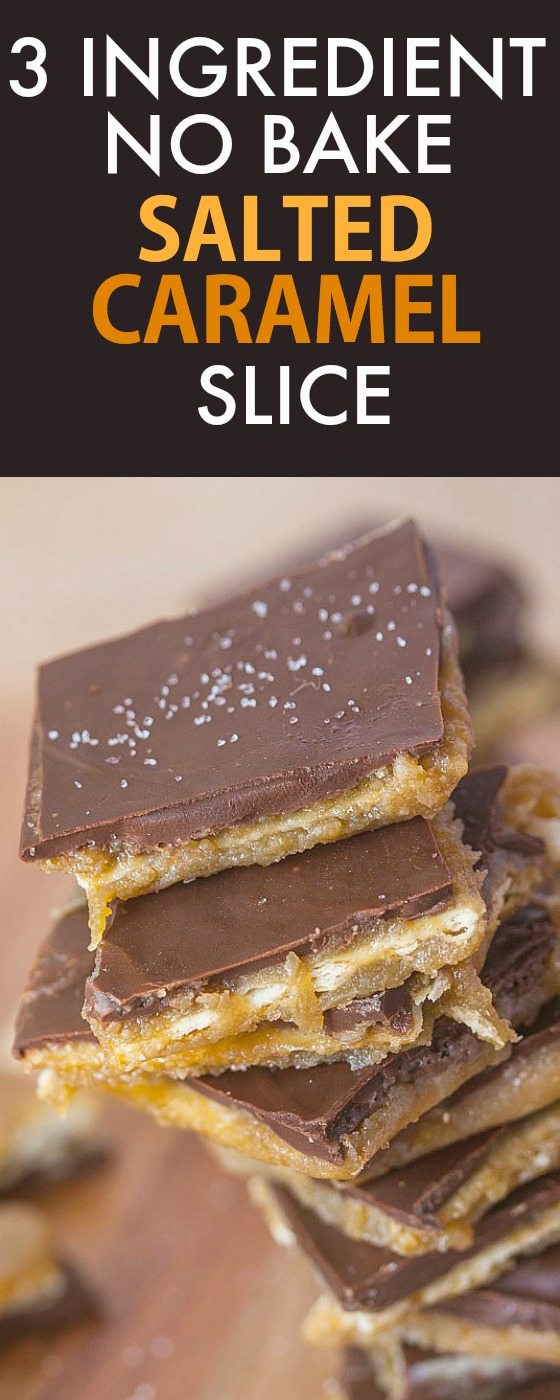 Healthy No Bake Salted Caramel Slice
The things you find out about your suburb.


Until recently, I never realised that my suburb had a high Jewish population. It shouldn't have been much of a surprise- the mainstream supermarkets had kosher sections and there is a bakery which prides itself on authentic bagels for $1.20…..and I just thought it was because 'bagels' and 'Australia' aren't typically correlated.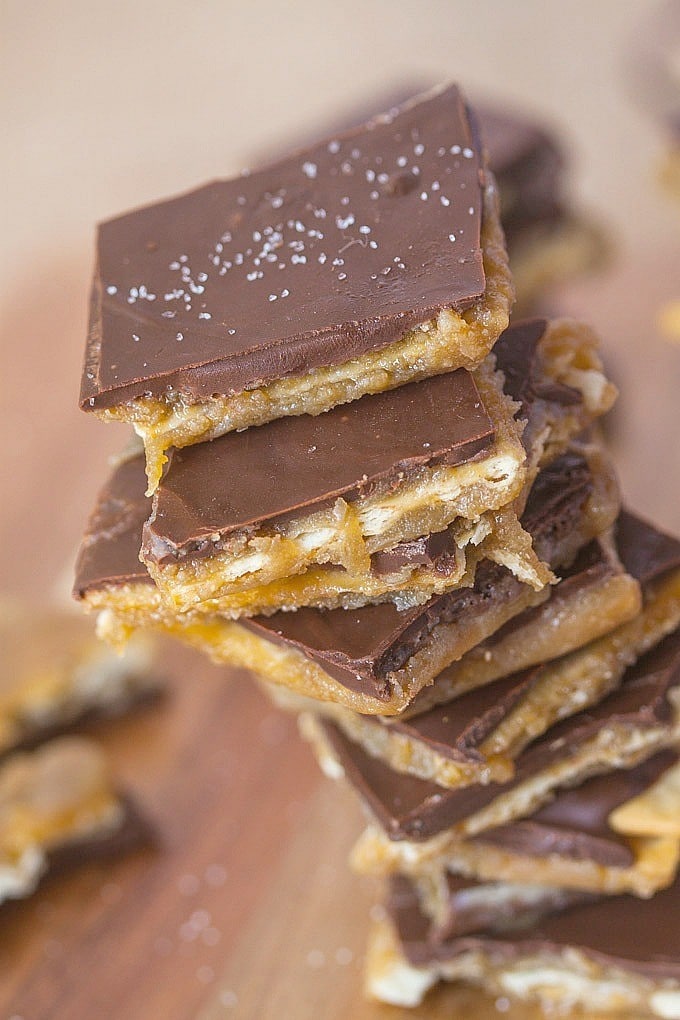 After being informed of this amazing news (I may or may not have spent every lunchtime in NYC partying up solo in a Jewish deli and stuffing my face) I hit up the store and bought a random assortment of kosher goods- pickles, deli meat and matzah crackers– the latter being something I'd never tried before but looked like tasty crackers.
Tasty crackers it was not.
They say looks can be deceiving. These crackers are deceiving. I thought they would be delicious, salty and crispy- However, it made me seriously consider cardboard to be appetising.
Now, I am NOT one to waste food- and instead of just dousing it in vegemite and butter, I decided to recreate a classic my mum used to make Niki for her birthday parties (yet never mine…)– A simple No Bake Caramel Slice– The concept of layering crispbread crackers, caramel sauce and topping it with baking chocolate.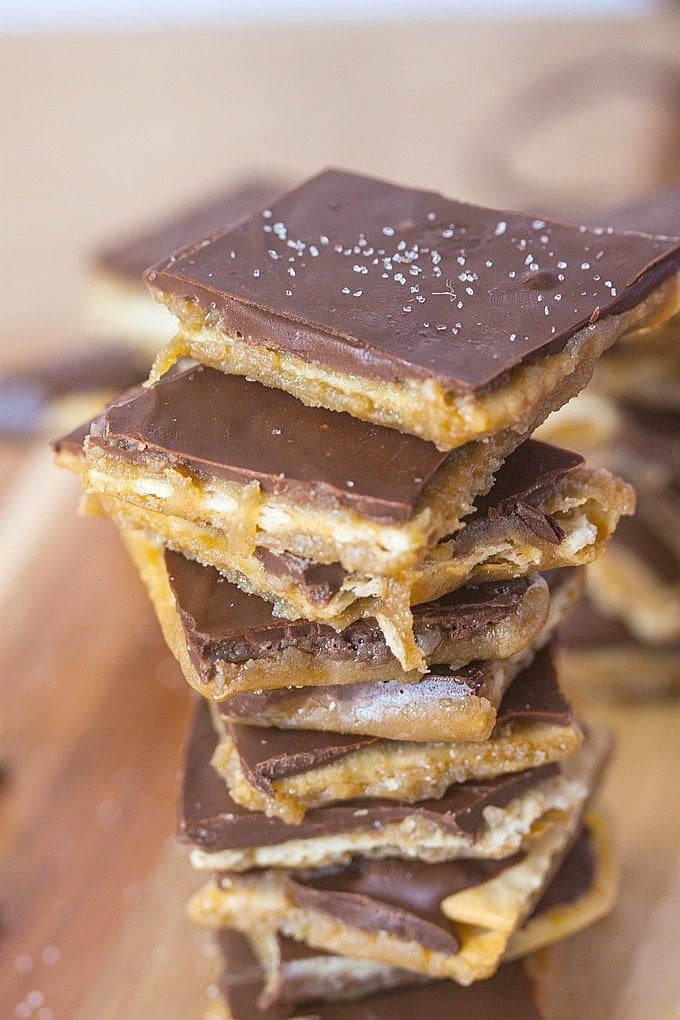 I opted to give it a healthy spin and by healthy I mean not using canned caramel and store bought cooking chocolate. If you want an easier (and fuss free!) alternative, simply use any caramel and any chocolate. For those of you wanting to take the extra step- Do it. It's delicious, satisfying and healthy for the mind, healthy for the soul and healthy…to make yourself popular in the workplace.
This guilt free recipe is so adaptable- They are vegan and gluten free and much lower in sugar than traditional caramel slice. The crisp bread used is high in fiber and a much better option than classic crisp breads.
Don't forget the sea salt. Don't eat Matzah Crackers plain.
No Bake Salted Caramel Slice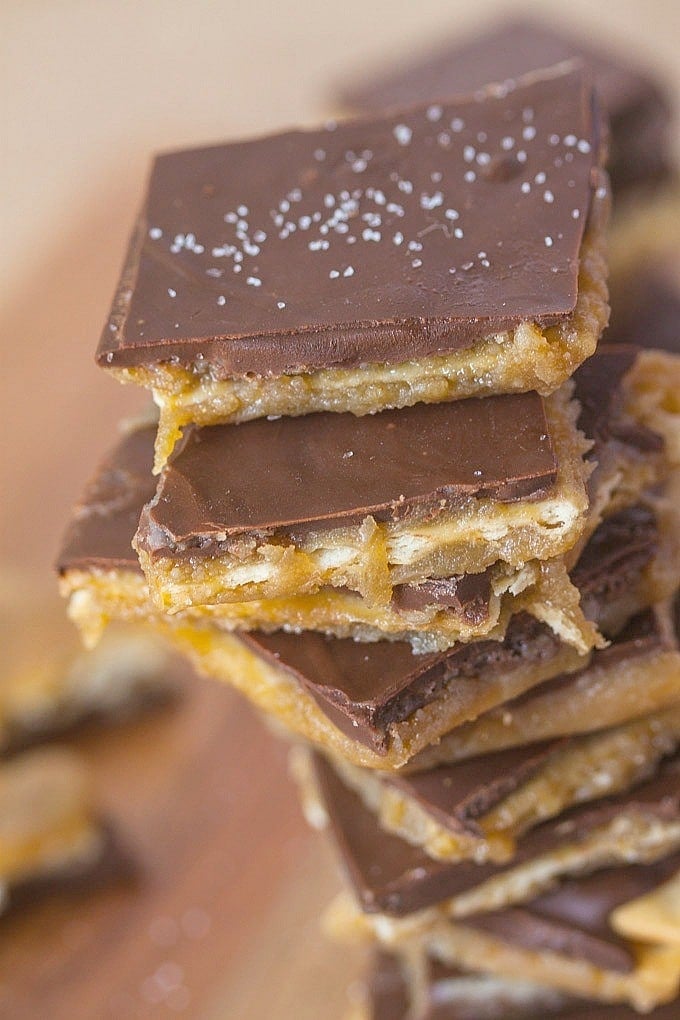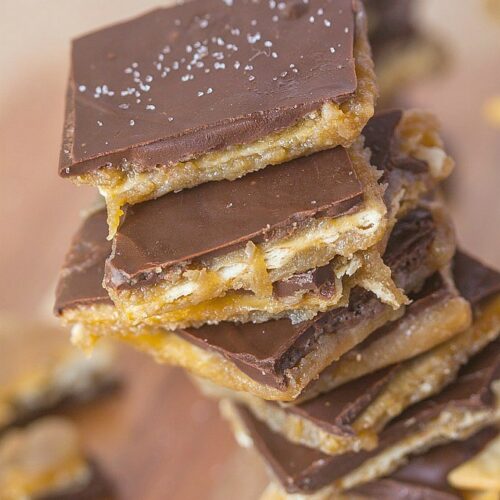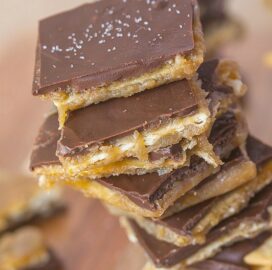 Healthy No Bake Salted Caramel Slice
A childhood classic with a healthy twist- No bake salted caramel slice which is ready in under 10 minutes- Vegan, gluten free and refined sugar free!
Print
Rate
Ingredients
125

grams

crispbread crackers of choice

I used Ogran Essential Fiber Crispbread

Homemade caramel sauce

see below

Homemade dark chocolate

see below

Sea salt for topping

Homemade caramel sauce:*

1

cup

coconut sugar

or dark brown sugar

1/4

water

2

tablespoon

coconut oil

or butter

sea salt
Instructions
Layer a large baking tray or cookie sheet with 1 layer of tin foil and 1 layer of baking paper. Cover evenly with the plain crackers at set aside.

Make the caramel sauce by heating a saucepan with the water and sugar until it begins to boil. Ensure you stir the mixture constantly. Add the sea salt and coconut oil (or butter) and continue stirring on medium heat until it thickens and remove from the heat.

Pour the caramel sauce over the crackers until they are all evenly covered. Grind course sea salt over it and set aside.

Make the dark chocolate by heating the coconut oil in the saucepan until melted. Add the vanilla essence and slowly sift in the cocoa powder and stir very well until fully incorporated.

Pour the chocolate sauce over the crackers and caramel sauce evenly and add more salt. Refrigerate for 1-2 hours, or until it firms up completely. Break the caramel slice into rough pieces.
Notes
The dark chocolate layer is just that- 100% dark chocolate. I found that the 100% dark chocolate was perfect to complement the sweet caramel layer. If you are not a fan of dark chocolate, feel free to add sweetener/sugar to taste.
* I often double the batch because I like thick caramel and I use larger crackers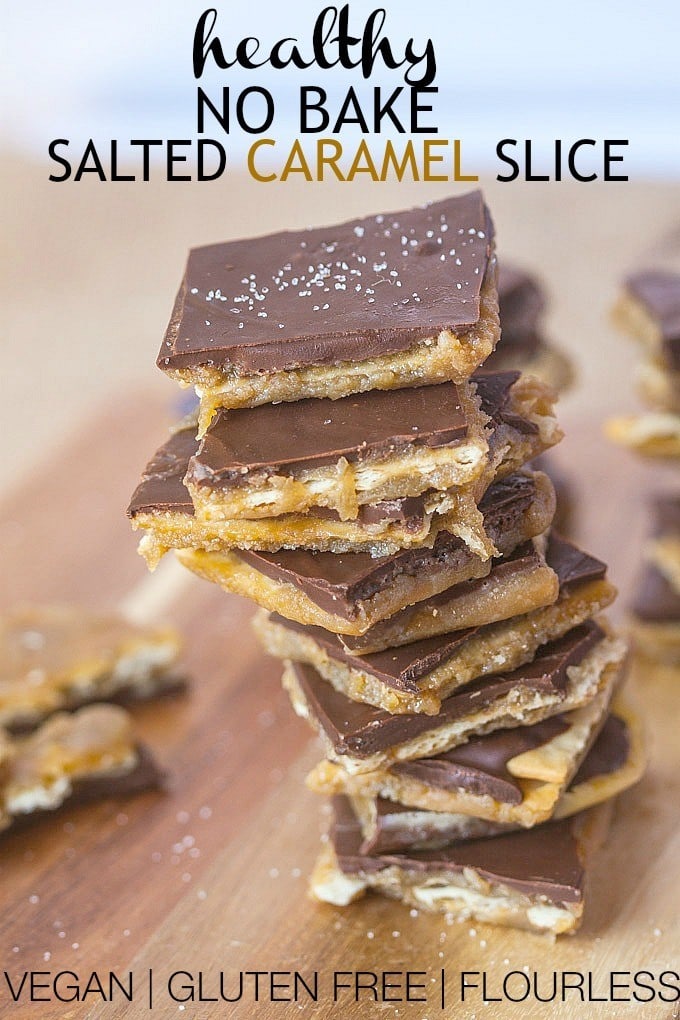 Hope to see you back in this neck of the woods for Spill it, Sundays– come join the Sunday fun!
Have you ever tried Matzah Crackers?
What was a childhood birthday party staple?
Do you live in a suburb infamous for a particular culture or heritage?