Healthy Pumpkin Cheesecake Muffins
Delicious, impressive yet super simple to whip up- These Healthy Pumpkin Cheesecake Muffins are NOT just reserved for Fall! Gluten free, high in protein and very low in sugar, these are the perfect snack between meals or dessert- They also have a vegan option too!

Thanksgiving.
If there is one holiday or tradition that I kinda hate on Australia for not being on board with, it's Thanksgiving.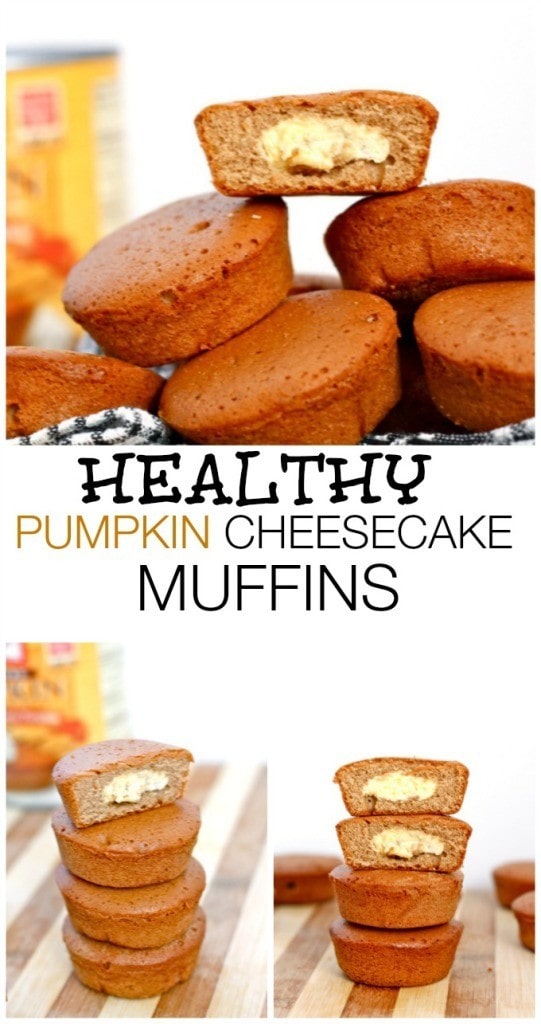 I love the excitement leading up to it, the unity of friends and family and of course, the food. During my time in America, I experienced a few firsts- meeting amazing people, checking out a couple of new places and….eating the best sandwich ever.
'This sandwich must have been from some famous deli or cafe in NYC where people line up for days to obtain!'
That were the words from a good mate of mine after I explained this story to him. I may or may not lose many readers when I say where said sandwich was eaten.
Starbucks.
I know, I know. 'The best sandwich' from Starbucks but hear me out. It's not one of their standard offerings- it was their Holiday sandwich- a Turkey and Stuffing Panini. Wow. I would never have in a million years thought I would eat the world's greatest sandwich from Starbucks, but it happened!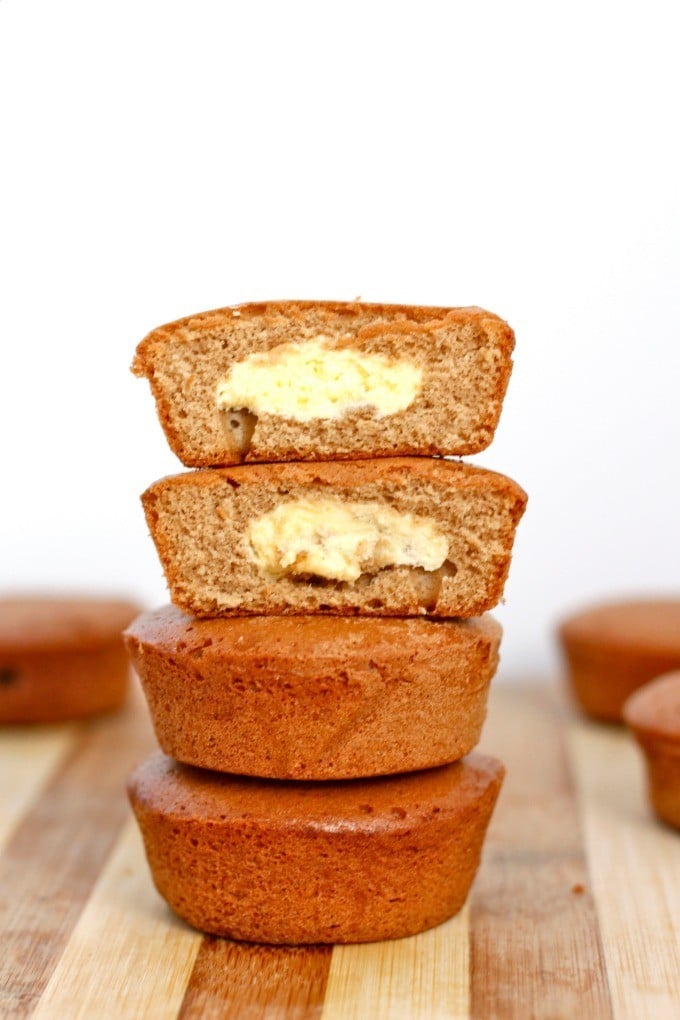 Now that I'm back on home soil, I am getting slightly very jealous seeing everyone getting pumped up for Thanksgiving and ready to suffer food comas. Turkey, pecan pie and honey roasted vegetables- damn, my mouth is already watering.
One thing I will NOT be FOMO over (is that acronym used correctly?) is pumpkin pie. I'm sorry. I just cannot get on board with it. I tried it in 2012 AND in 2013 and still wasn't on board. One which I actually enjoyed was the bite I ate at Davida's joint which was Paleo with a homemade crust. However, when she suggested having it for breakfast I drew the line. Pumpkin in Australia is available year round and is mostly eaten savoury- My favourite way is simply roasted in olive oil and sea salt until tender. BOOM. Delicious. However, I love using it in baked goods and other sweet treats- except for pie.
Back to FOMO on Thanksgiving. In honour of this holiday which I am missing out on, I will cry into my pillow while stuffing my face with perhaps, the greatest recipe to hit this blog to date. Big call.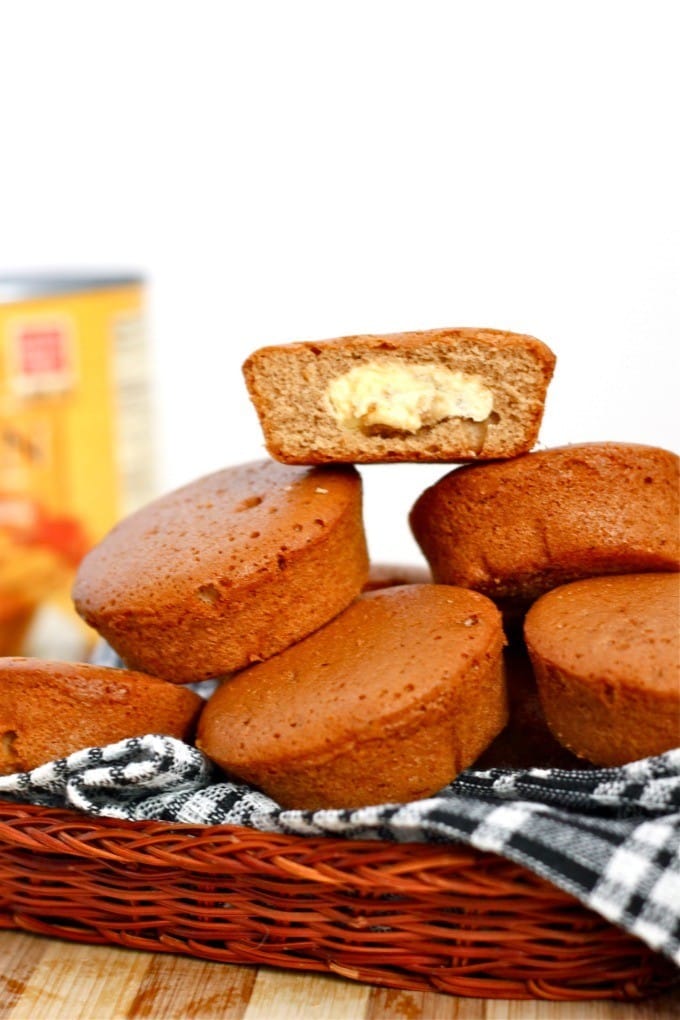 This recipe took FOREVER to perfect. FOREVER.
I used adapted Averie's Peanut Butter and Jelly muffins but gave it a Pumpkin Cheesecake makeover. Why did this recipe take over? Well.
Attempt 1- The muffins overflowed and looked like mini cauliflowers
Attempt 2- The muffins gave birth cream cheese. (They blew up. Serves me right for over stuffing).
Attempt 3- The cream cheese centre sunk to the bottom. (…which was a blessing in disguise. I dunked crackers in the mess it left).
Attempt 4- Don't ask.
Safe to say, attempt 5 was a success (excluding the 3 out of the 15 which once again, blew up). These (healthy!) gluten free muffins would make the perfect dessert or treat for your Thanksgiving dinner- but also a snack anytime of the day! It's relatively high in protein, low in sugar compared to many of it's relatable counterparts and the bonus- a serving of veggies too! The cream cheese centre is like a welcoming surprise! I used Davida's pumpkin pie spice but in all honestly, I have no idea what pumpkin pie spice is supposed to taste like, but it gave the cream cheese a really amazing smell.
Friends, when you sit down to thanksgiving dinner this year- think of your Aussie mate here.
With these muffins. Don't be jealous.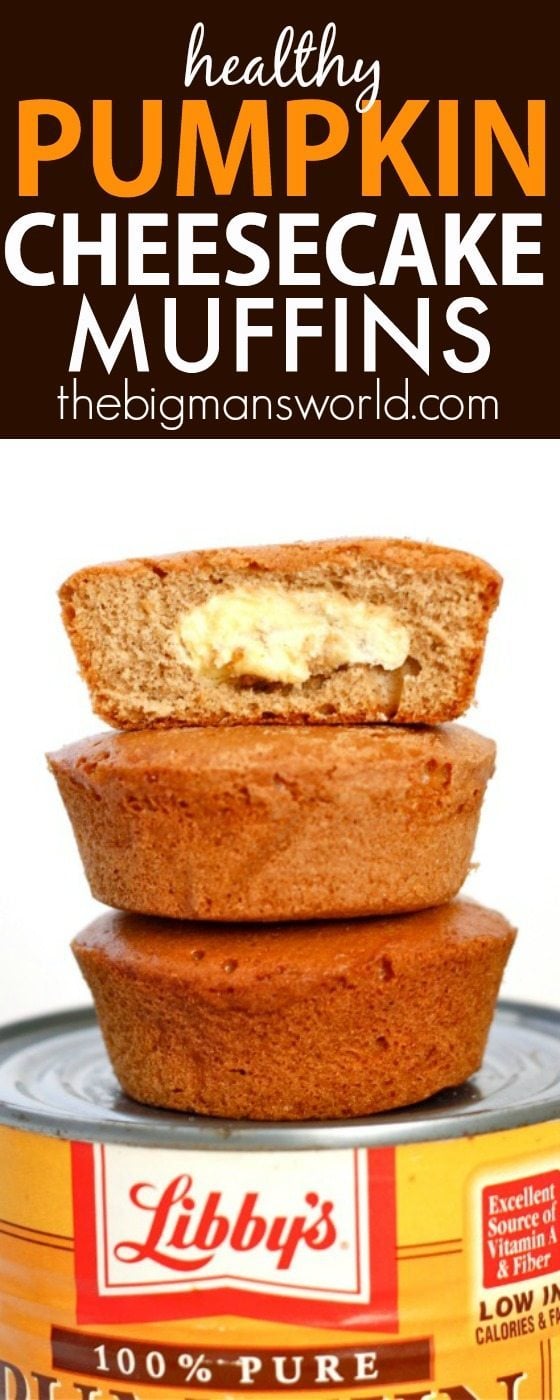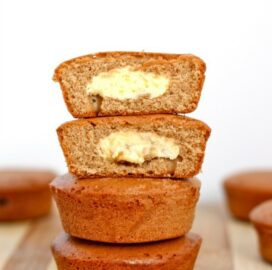 Healthy Pumpkin Cheesecake Muffins
A delicious gluten freemuffin recipe with a cheesecake centre and perfect for the festive season- or a snack anytime!
Print
Rate
Ingredients
Dry Ingredients
1 ½

cups

gluten free flour blend

can sub for oat flour*

½

cup

coconut sugar

1

teaspoon

baking soda

1

teaspoon

baking powder
Wet ingredients
1

large egg*

½

cup

Greek yogurt

I used Chobani 0%*

½

milk of choice

I used Unsweetened Almond milk

½

cup

mild tasting nut butter of choice

I used almond butter

½

cup

canned pumpkin

not pumpkin pie filling
Cream cheese filling
3

tablespoon

cream cheese

softened*

1

teaspoon

pumpkin pie spice

1

teaspoon

coconut sugar

can sub for brown
Instructions
Preheat the oven to 180 degrees Celsius. Generously coat 2 standard sizes muffin trays with oil or butter (this recipe makes 15 muffins- if you want giant ones which overflow, you can use a standard 12 count tray).

In a large mixing bowl, combine the flour, coconut sugar and baking powder. In a small mixing bowl, whisk the egg, Greek yogurt, milk, nut butter and canned pumpkin until fully incorporated.

In a separate small mixing bowl, combine the softed cream cheese, pumpkin pie spice and coconut sugar and mix until combined. It should look similar to butter. Set aside.

Add the wet mixture to dry mixture and mix well until no clumps remain. Do not overmix.

Pour 3 tablespoons of batter into the muffin tray. Add 1 teaspoon of the cream cheese filling as close to the centre of each muffin as possible. Top each remaining muffin with around 2 tablespoons of the remaining batter until it is fully used up.

Bake in the oven for 18-25 minutes (depending on oven type) until the tops are golden. Do not over bake.

Remove from the oven and allow to sit in the tray for 5 minutes, before removing to a wire rack. Allow to cool completely.
Notes
* This has been successfully tested using a flax egg, dairy free/vegan yogurt and vegan cream cheese.
I stored these at room temperature (covered) for 3 days- any longer and they dry out. They freeze really well- simply thaw completely.
If you use oat flour, they will have more of a sunken look.
Adapted from Averie from Averie Cooks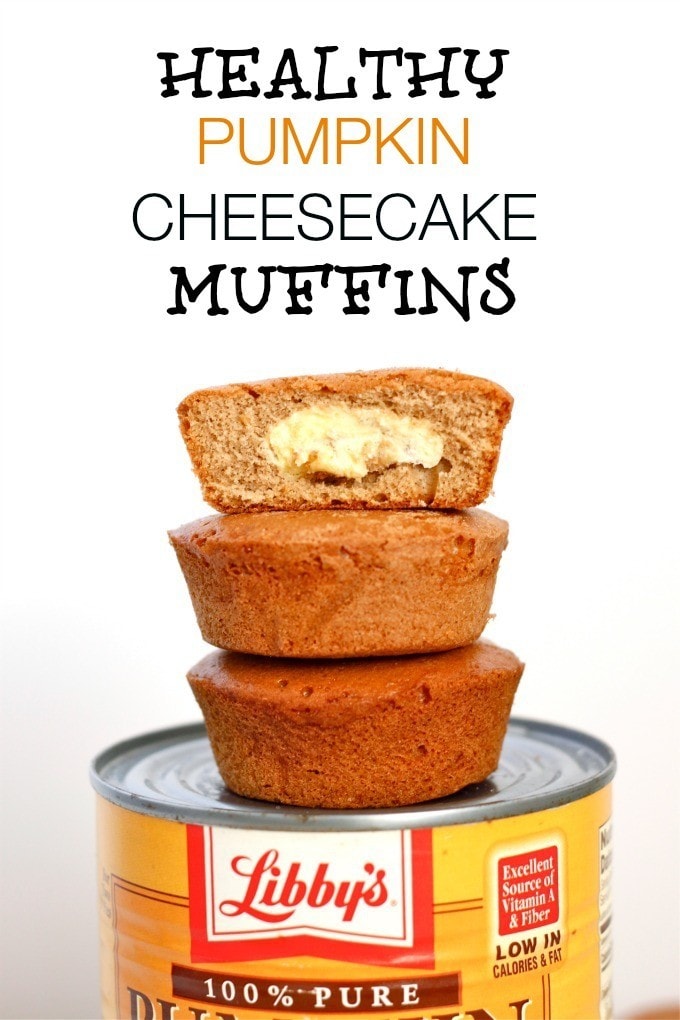 What are you looking forward to eating this Thanksgiving (if you celebrate it)?
Are you a fan of pumpkin pie?
Is it criminal that this sandwich came from Starbucks? (Please don't say yes)