This delicious, soft and melt in your mouth no bake fudge recipe only needs three ingredient and takes less than five minutes! It's paleo, vegan, gluten free and the perfect healthy snack to have on hand!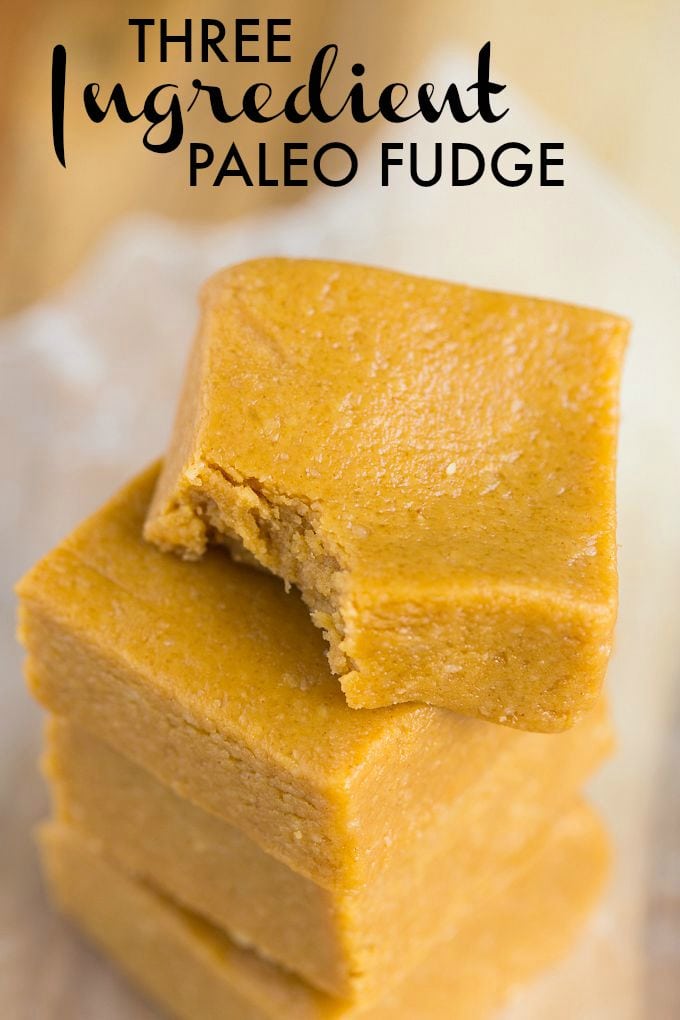 Before we get into today's post, thank you all SO much for your suggestions for creating a recipe using one of these– Believe it or not, I've gone the savoury route. Although not in the item you may perceive….Stay tuned.
***
Hi.
Another day.
Another three ingredient recipe.
Another no bake recipe.
Sue me.
There was a time I would take what other 'seasoned' bloggers advice as gold and would comply as though it was their way or no way. They claimed multiple antics which were supposedly blogging 'taboo' and that bizarre recipes were lame. I'm glad to say I've stopped being so submissive and trusting myself and my ideas and my….lack of baking.
Maybe when the colder months come, I'll turn on my oven to bake something.
Maybe when the colder months come, I'll turn on the oven to keep myself warm.
Maybe when the colder months come, I'll be dancing at an ice hockey event with a watermelon on my head.
Regardless, I'll be posting what I want- Cooked, fried, sautéed, transformed into a ball gown and (no) baked.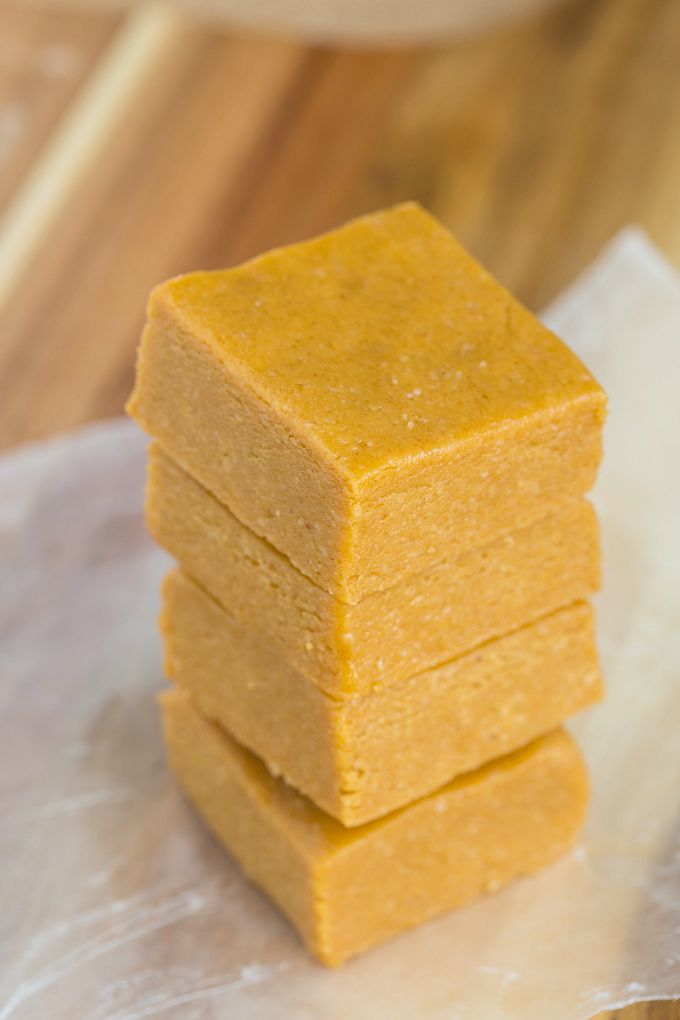 Anyway, I'm back today with some of my favourite bloggers with our monthly ingredient round up…and we have a new friend joining us! This month, our ingredient was Alexis' homemade splenda.
Just kidding, it was almond flour/meal! We each created a recipe featuring this as our ingredient and I made a 3 Ingredient Paleo and vegan friendly fudge but I'll share that at the end. Let's see what the others contributed-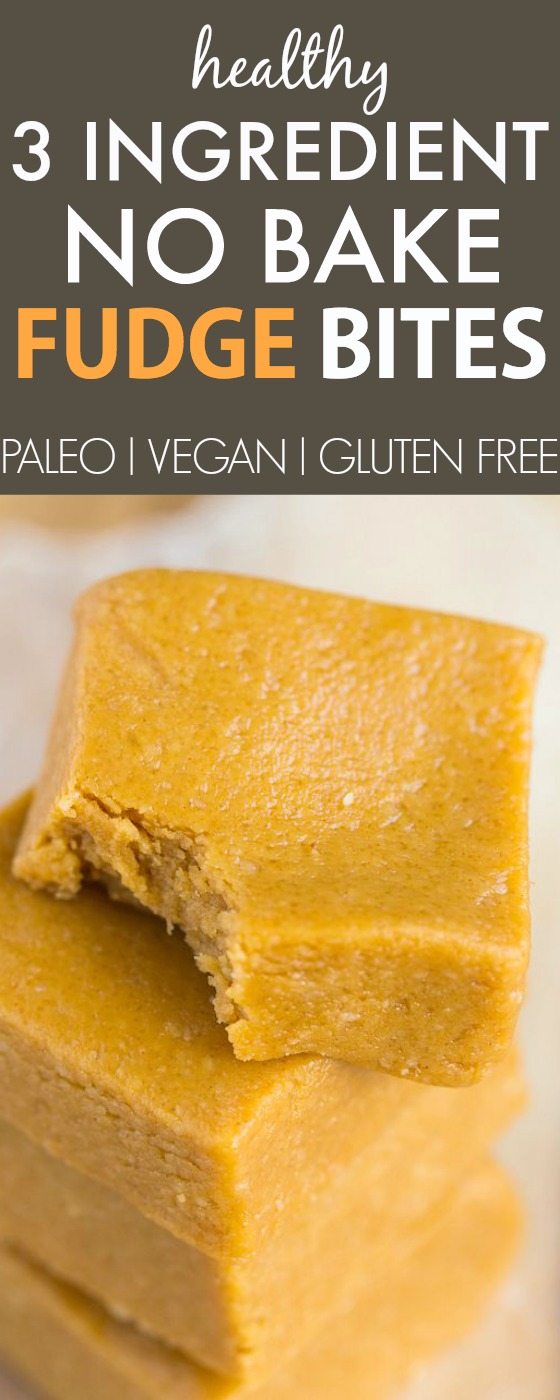 Lindsay shares with us these small batch chocolate chip cookies. Small batch = All for me. Right? Right.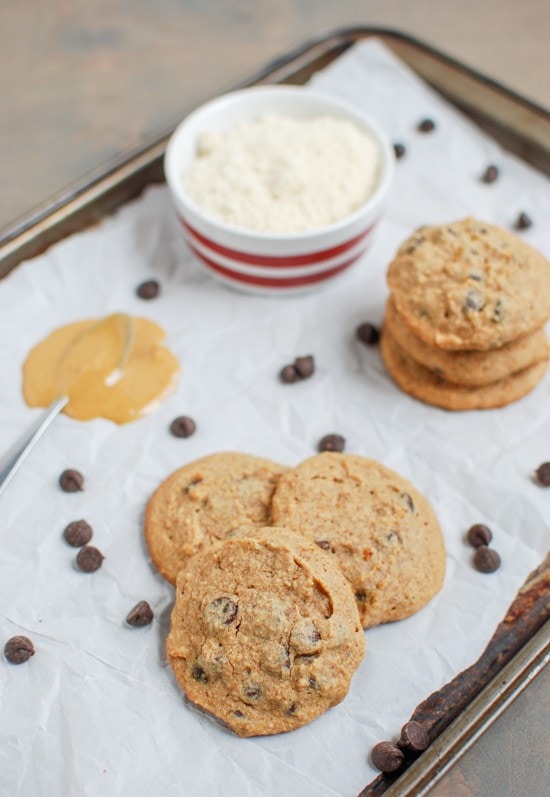 Julia puts the NYC pizza joints down the road from me to shame with a Caprese Pizza on an almond flour crust!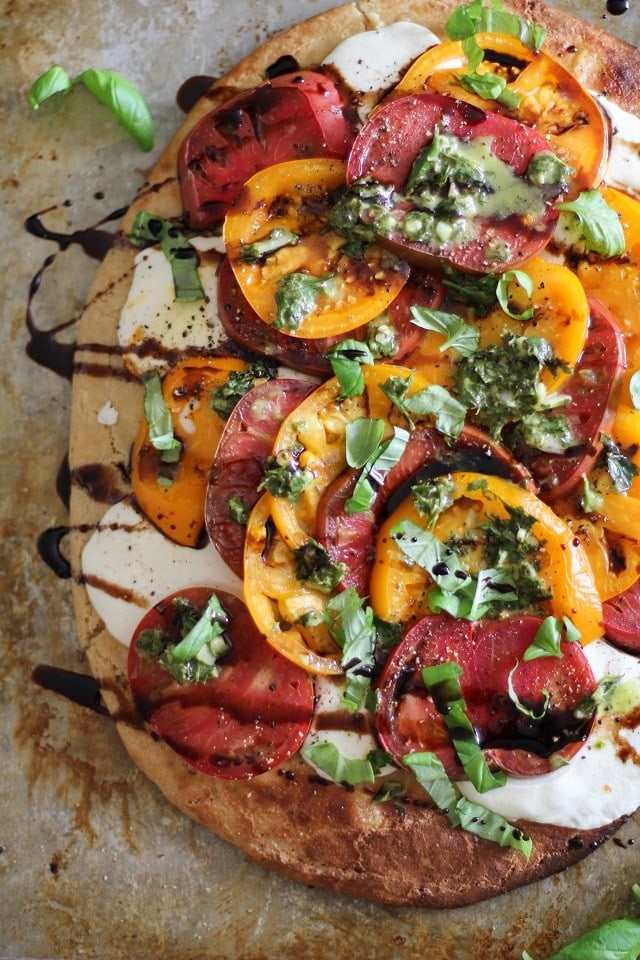 Friends, please welcome Sarah who has THE recipe to use up those zucchinis piling up in your kitchen- Gluten Free Zucchini Bread.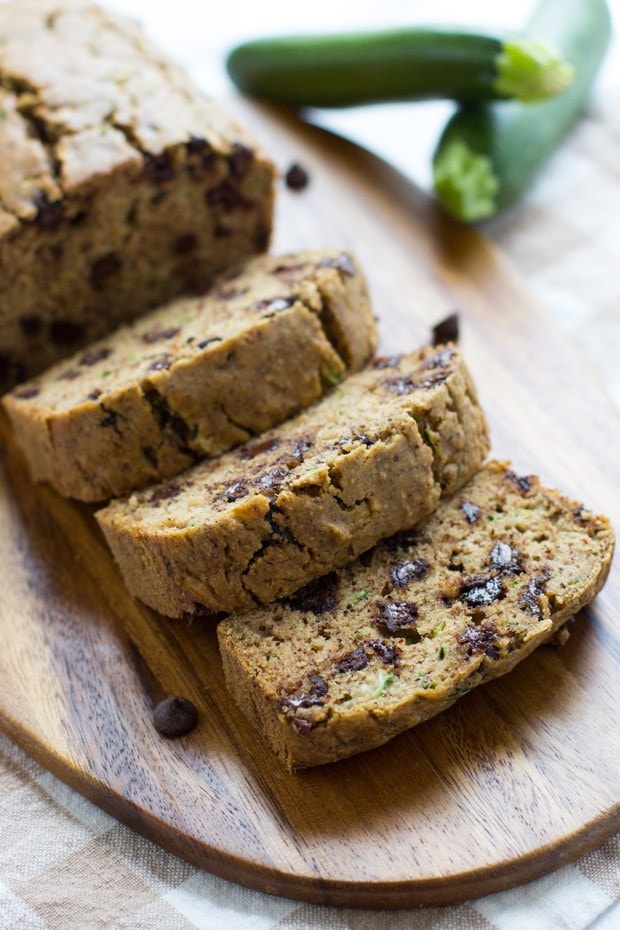 You should have heard what Alexis originally claimed her recipe to be. Luckily, you don't need to because she actually made these Vegan Mocha Chip muffins!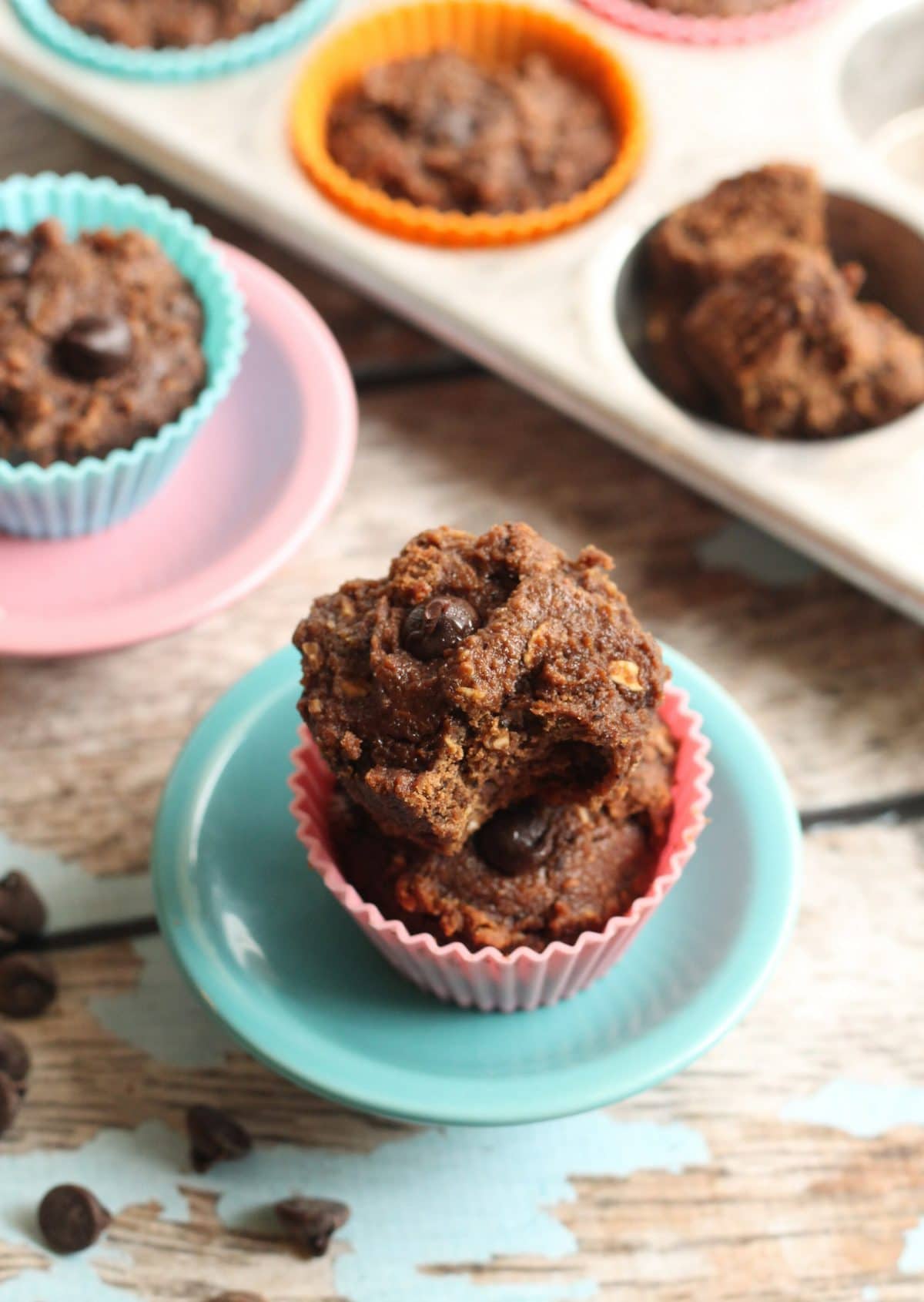 Kylie has us wanting to diss the pancakes in favour of these delicious almond flour crepes!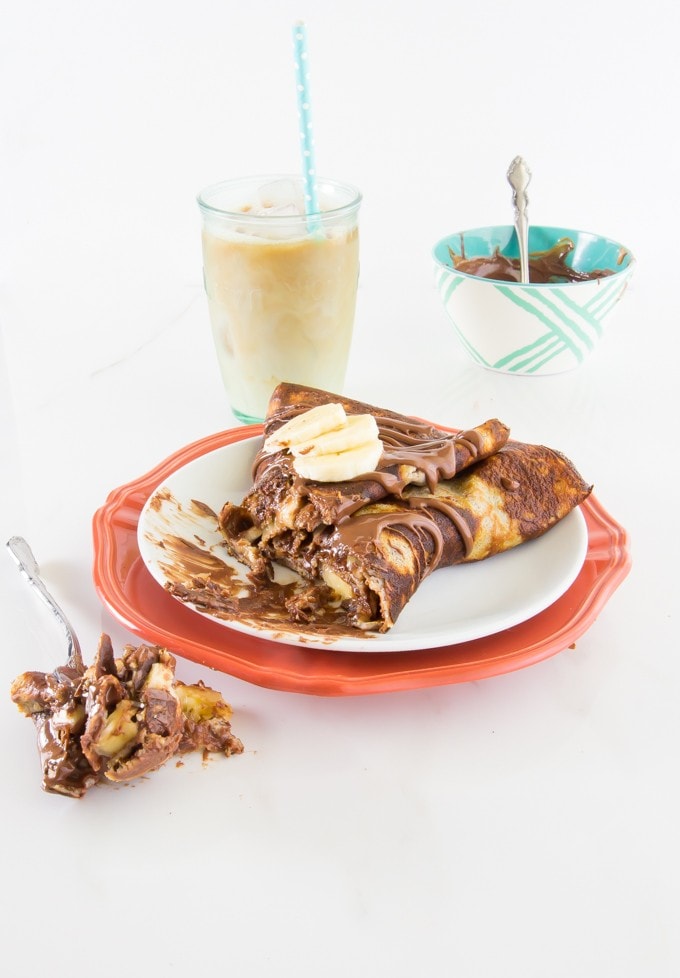 Now my contribution- Healthy Three Ingredient Fudge. This fudge could not be any easier and I was stoked with how well it turned out using almond flour. Long term readers know I am obsessed with coconut flour (one of my flours of choice!) but almond flour/meal- It's not used TOO often here. However, after some trials with various sticky sweeteners and nut butters, we come to this (delicious) conclusion.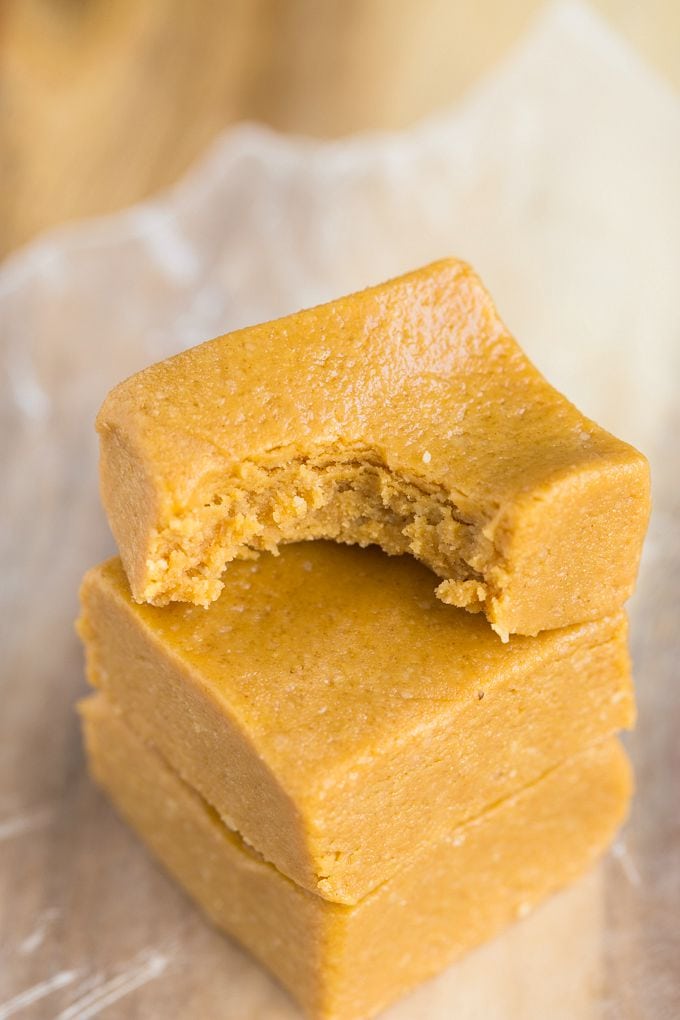 This Healthy Three ingredient fudge literally takes five minutes to whip up and is customisable depending on what nut butters or sticky sweeteners you have on hand. Not only that, it's suited to most diet lifestyles out there- Paleo, vegan, gluten free and, depending on what ingredient combination you use, Whole 30 compliant!
For this recipe, I used pure maple syrup and cashew butter you can use what you have on hand. If you aren't paleo, you can definitely use peanut butter and if you're not strictly vegan, you can use honey/brown rice syrup- Just make sure you read the notes.
Make this healthy three ingredient fudge and have a simple, delicious and melt in your mouth snack on hand all the time.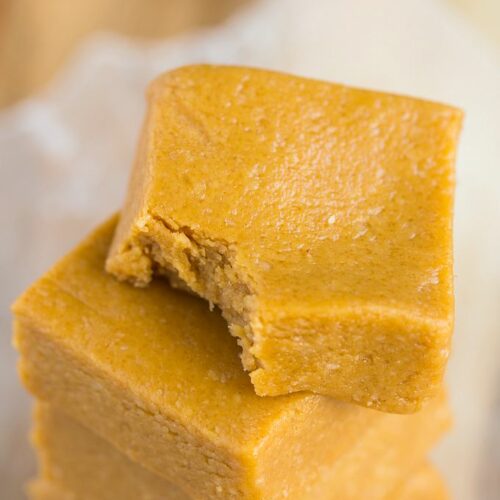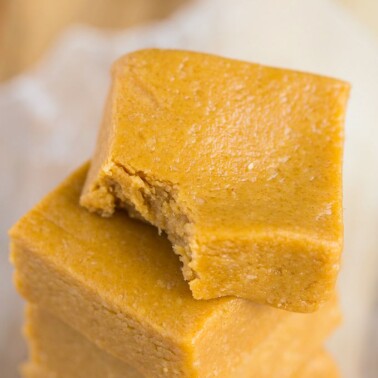 Healthy No Bake Three Ingredient Fudge
Three Ingredient No Bake Fudge which melts in your mouth and takes 5 minutes! Paleo, vegan and gluten free too!
Instructions
Line a deep baking dish with baking paper and set aside.

In a mixing bowl, add the almond flour and set aside.

In a microwave safe bowl or stovetop, melt the nut butter with the sticky sweetener until combined. Pour the wet mixture into the almond flour and mix until fully combine- the batter should be very thick.

Transfer into the lined baking dish/tray and press firmly. Refrigerate for at least 30 minutes before slicing up,
Notes
* Depending on what flour, nut butter and what sticky sweetener you use, you may need more almond flour/sticky sweetener. Adjust accordingly- If batter is too thin, add almond flour 2 tablespoons at a time. If batter is crumbly, add the sticky sweetener one tablespoon at a time.
Fudge is best kept in the fridge but can be frozen.

Have you ever used almond flour/meal before?
Do you tend to follow your intuition or stick to things which have been tried and tested? Sorry for the philosophical question today. Call me Aristotle. (Don't)
Disclosure: This post may contain affiliate links. I may earn a small commission for my endorsement, recommendation, testimonial, and/or link to any products or services from this website.